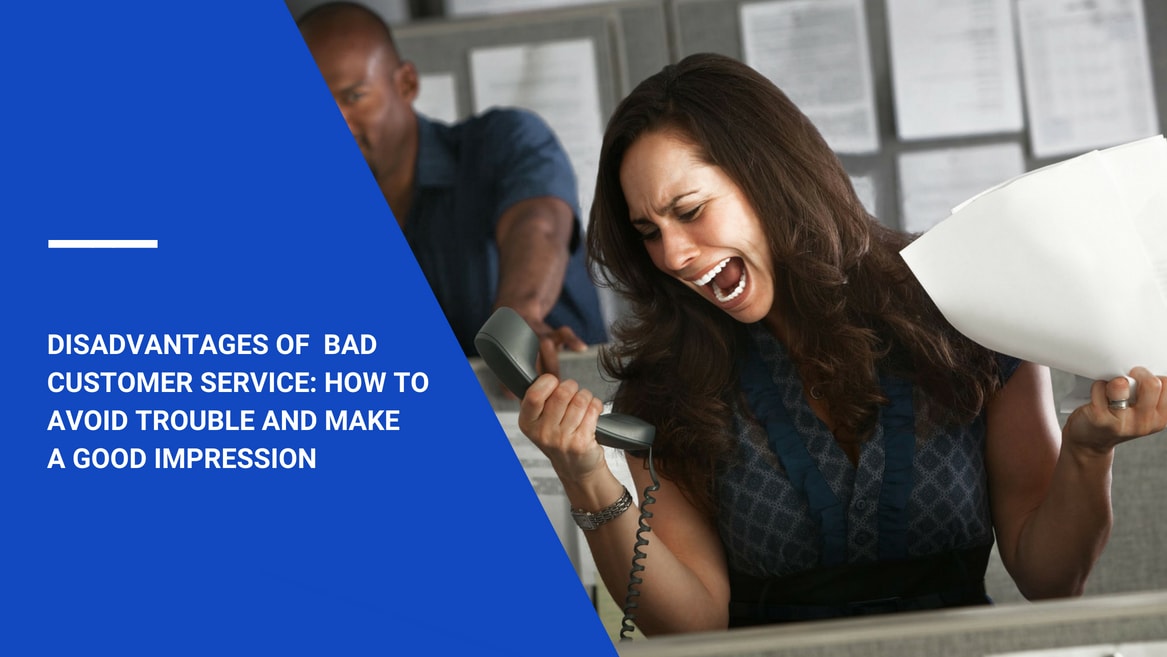 Many companies underestimate the power of customer service and do not connect it directly to the company's public reputation. Customer service has great power and can even help to improve bad marketing strategies. Just imagine your customer is unsatisfied, and instead of supporting him/her, your bad customer service does more to destroy the company's image.
Customer service is especially important if you run an online business because your customers deal with you only online and can easily quit your services if they had any bad experiences. In fact, customer service is the bridge between a customer and your business. Therefore, maintaining good customer service should make the collaboration between both parties easier and more satisfying.
The following article gives practical advice on how to improve your online store's reputation and how to win more clients with excellent customer service.
Customer Service Matters: Do Not Let the Bad Customer Service Destroy Your Reputation
The best customer service companies understand very well what reputation means, and how it can be easily destroyed by non-professional behavior or the bad attitude of the employees. Reputation is defined as the common opinion on the advantages and disadvantages of someone or something. It means that it is formed by other people according to their experience. According to Statista research, there are several main reasons why people quit brands, online shops, and companies. Unresponsive and poor customer service is one of them.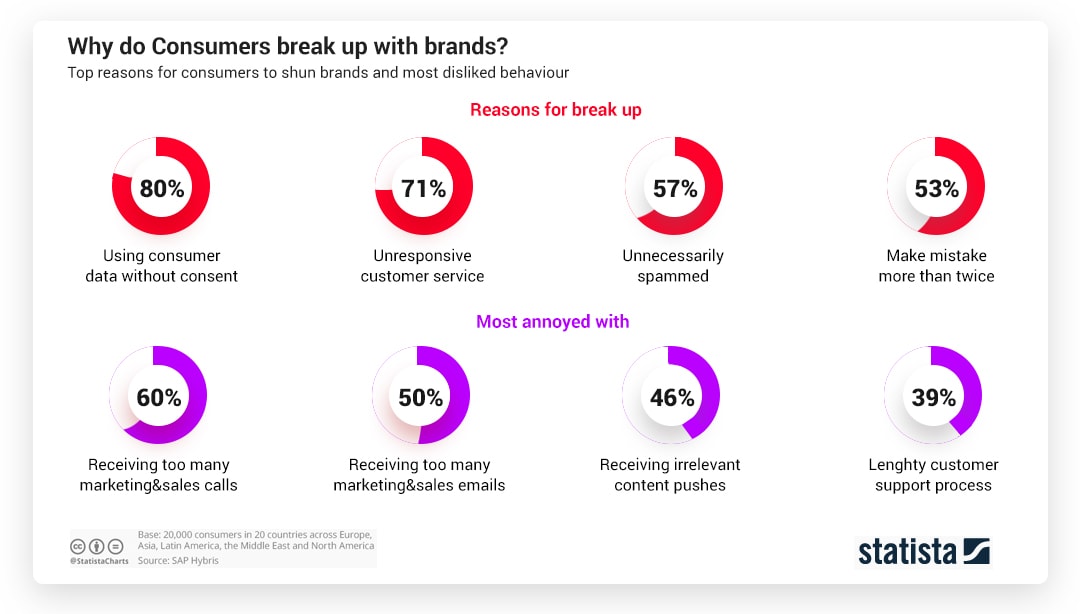 The cornerstone of the company's reputational success is the formation of a loyal attitude towards the client. It is necessary to work through the internal motivation. Therefore, the willingness to work with a client will come from the inside, rather than from obligation. Employees should have a clear understanding of why working with clients is of great importance. It is not very simple to teach the staff to smile or to speak certain phrases and show support, just because it is necessary.
It is crucial that the staff understands by default that any client is a guarantee of the success, reputations, and profitability of the company. A satisfied customer will share with his/her friends, relatives, colleagues, etc. about the quality services provided, meaning that these new clients will choose your company. As mentioned above in the definition, reputation is created not only by employees, but also by loyal and satisfied customers.
Dissatisfied vs. Unsatisfied: How to Turn The Disadvantage Into The Opportunity
When one of your customers has just said to you, "The service here is terrible," you should say: "What didn't you like about our service?". This is the first and the most important step to initiate the dialogue. A bad service experience can influence the general image of your company greatly, as well as create an unpleasant reputation among competitors and customers.
You should understand that situations with the dissatisfied customers are common, no matter how good your online store is. Being upset or annoyed is not a solution. Try to figure out what you can do in a certain case to save loyal customer relations and erase the unpleasant impression on both parties.
The difference between dissatisfied vs. unsatisfied lays in the fact that an unsatisfied person is not fully satisfied, hile a dissatisfied person is extremely annoyed and wants to quit your service as soon as possible. Poor customer service can make the situation even worse and can lead to the reputational risk of the company. Therefore, it is the task of employees to lead the dialogue the way which mitigates the situation by turning a dissatisfied person into a unsatisfied (or ideally, a satisfied) person. The parties involved in the conflict should find mutual understanding. A dissatisfied vs. unsatisfied customer situation is a good chance to learn how to turn your enemy into a friend.
What Can You Learn From Bad Customer Service Stories?
There are many bad customer service stories available on the internet. Let's focus on the most common ones.
1. One of your customers has just said to you, "The service here is terrible." You should say,"What didn't you like about our service?" and "What can we do to improve the situation?" In this case, it is important to listen carefully and learn from your own mistakes to make your service even better. Sometimes criticism is your best friend; do not underestimate customer's feedback.
2. The price on the webpage is lower than the actual price. This happens with many online stores quite often. For example, the prices were changed, but the content manager did not have enough time to update the information on the website or simply forgot. However, the majority of the companies do not accept these complaints because they don't want to lose the money. The best solutions are to agree with a customer and in the future, update the information on the website on time.
3. The quality of the goods is very bad. This is one of the most common bad customer stories. First, listen carefully to the complaint and decide whether it was a mistake from your side not to mention the full information about the item, or if it was a misunderstanding from the customer's side. Anyway, the task is not to find someone to blame, but to understand the situation and prevent the future complaints. According to Statista research, customers value the following aspects when choosing an online store.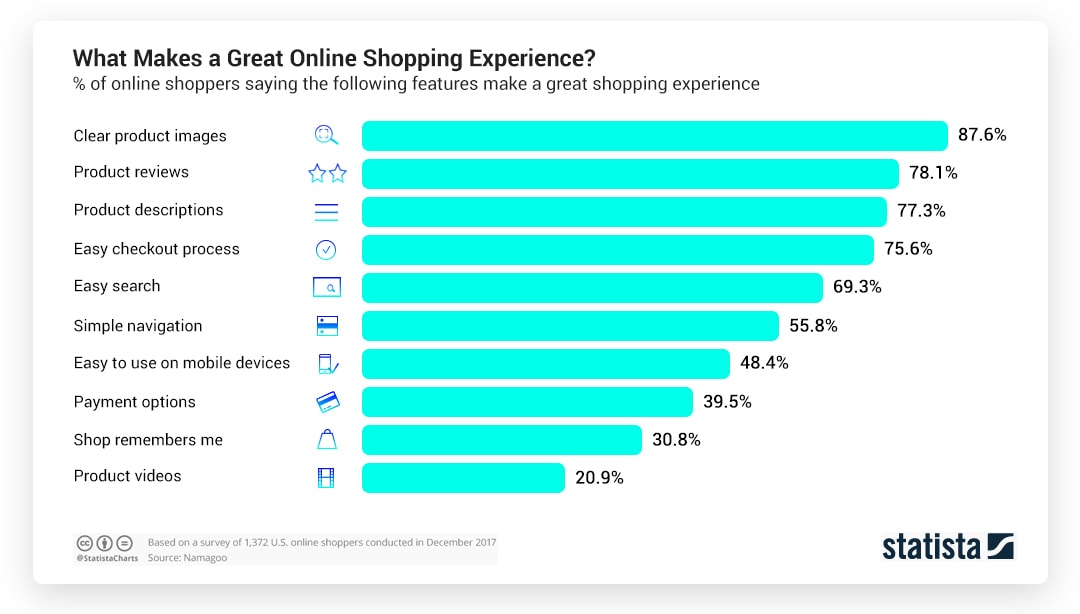 5 Effective Ways to Improve Bad Customer Service
1. The first impression is important
The first impression always matters, especially when you deal with an unsatisfied client. It does not matter whether you interact with a person online, over the phone, or face-to-face. The rules are always the same. If a customer calls your customer service, make sure that the caller receives a friendly reply. Try to avoid a complicated automatic menu recording when a caller has to choose a certain option. This might have a negative effect on a customer who is already feeling annoyed. If a client's first encounter with customer service is online, your website has to be user-friendly, easy-to-navigate and attractive. If your customers come to an office, make sure that the workers are friendly, supportive, and willing to solve a problem.
2. Respect your customers
Always be respectful towards your customers. It is very impolite to cancel meetings at the last moment or to be late. If you speak on the phone, try to be focused only on the conversation; do not sound distracted or as if you are in a hurry. When you speak with a customer, be fully present, listen attentively, and show support. However, maintaining a balance is also important. Do not overwhelm a client with too much or too specific information, do not offend, and do not be unreasonably nice.
3. Reply on time
There are busy days at work and sometimes there is not enough time to reply to every email immediately. Sometimes the issue to be solved is quite complex and needs more time. However, it is not the client's fault. Make sure that every received email is answered within 3 working days. The same applies to the phone calls. If somebody called and you guaranteed that you will call back within a certain time, keep your word and call. It is not crucial if you dealt with a problem or not. You can apologize, ensure that the request was processed, and say that as soon as you have any results, you will call one more time. The most important thing is that the customer feels supported and that his/her words matter.
4. Be confident
It is possible that not every customer service representative is competent enough to give all the answers immediately. Nevertheless, a client should not feel that the employees are not well-trained and do not understand what they are doing in the company. Even if you are not sure how to solve the issue or complaint, try to reply to your customer as confidently as possible.
5. Remember the golden rule: "The customer is always right"
Sometimes the issue was not caused by the staff and was not your company's fault. However, the customer is always right, and you have to listen, reply, and agree with what is being told. Sometimes it is very difficult, and bad customers can speak rudely and impolitely. However, it is inappropriate if a customer service representative reacts the same way, trying to blame the client or simply screaming. In any case, you have to be patient, listen carefully, and react in a way that will satisfy a customer, build trust, and help to establish good customer relations in general.
A company's reputation is the cornerstone of its success and recognition on the market. Good customer service can work wonders as well as bring you down. Try to find the balance between what is good for the company and for the customers, and your business will benefit greatly!