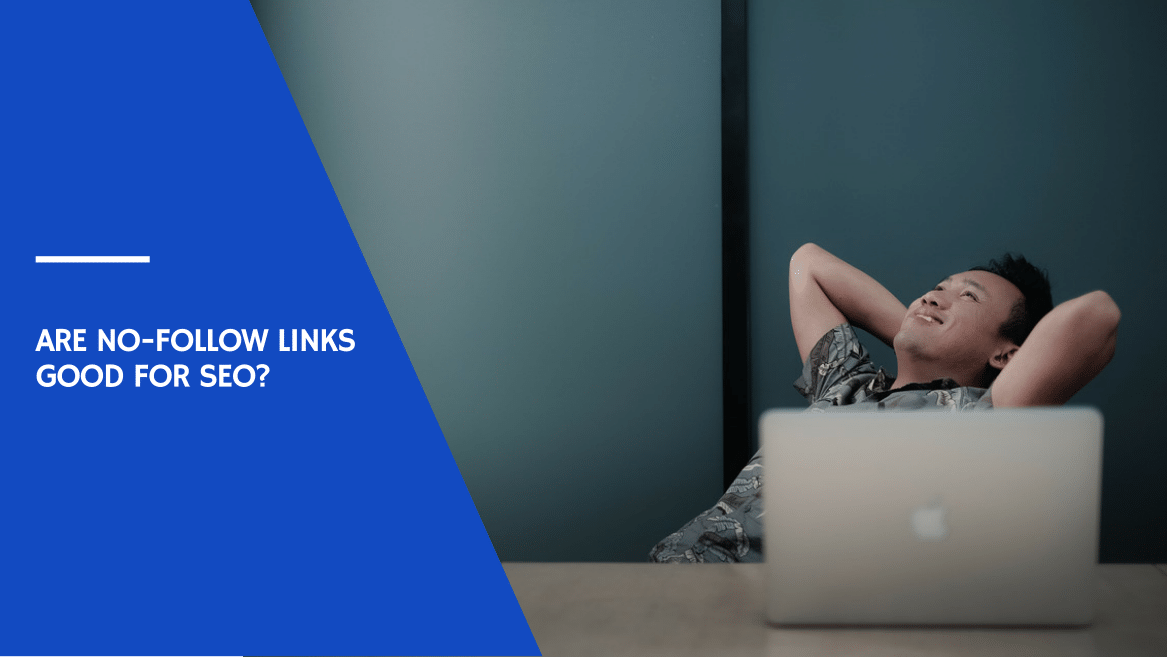 If you open a book on SEO, terms like page index, bots, do-follow links, no-follow links are relevant: these elements help master Google search algorithms. However, these algorithms change over time, leaving some webmasters behind the competition.
Not all links are created equal. Experts believe that it is important to gain referral traffic from trusted and popular sources and so gain more value from link building. However, the results can take longer to come: you will not get top positions on SERP in one day. Webmasters have to try hard to establish your online presence. One of the ways to succeed is to gain referrals from trusted resources.
If a popular third-party website refers to your pages, your web presence on Google search can skyrocket. However, there are cases when you might source success from an unexpected place: a no-follow link. Wondering if no-follow links are good for SEO? We will discuss the basic things about them and uncover their potential benefit for your web presence.
The story behind the no-follow tag in an HTML link
Back to the golden era of blogging, automated link building services where in huge demand. This was because external links mattered as they were the main determinate of a website's placement in SERP rankings. When spammers found out the true value of a certain HTML tag link for Google search rankings, they tried to boost the number of external links, often promoting poor-quality websites.
Google's experts – Matt Cutts and Jason Shellon – came up with the idea to overcome the negative effects of over spamming with the help of a no-follow tag in an HTML link, whereby the link would not affect page ranking at all.
Why no-follow links are SEO-friendly?
In theory, a no-follow link is not helpful for boosting SEO results. Search engines will not count a no-follow link while it doesn't add any value. On the other hand, webmasters can use a no-follow attribute to protect a website from malicious spammers, and this tool can be used to counter untrusted sources. Google differentiates between a no-follow link and a do-follow link. Let us examine how exactly it happens.
A no-follow link provides better exposure to new audiences
When applied wisely, a no-follow link can drive referral traffic easily. If you place a no-follow link on a certain place on your website and surround it with authentic content, you will attract more visitors. This happens because everyone is in love with interesting content, both search engines like Google and ordinary consumers.
When do no-follow links work for better SEO in blogging?
You have to create the content that is:
Engaging
Original
Useful
Professional
Authentic
The latest blogging trend is to emphasize quality over quantity. How does this translate into effective SEO?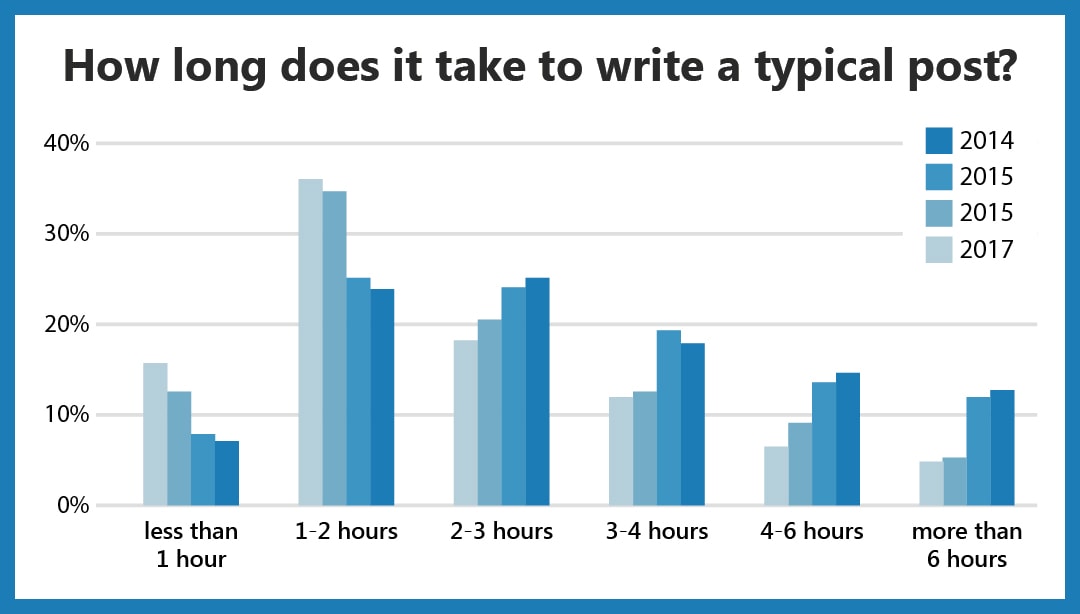 The latest research claims that bloggers put more and more effort to create unique entertaining content. The majority of bloggers who spend more than 6 hours per typical post are pleased with the results. Now imagine how much value a no-follow link can bring when put on a page with high-quality content!
A no-follow link affects the performance of your website! Try to create high-quality content overflowing with entertaining ideas, either in text or image formats. A not-so-obvious red flag that the site is not credible is the absence of no-follow links. A decent number of no-follow backlinks will help to engage the audience. That means more real people (instead of bots) are likely to refer to a web page with entertaining content.
A safe way to spread the word about your brand, a no-follow link can draw traffic to your website, and more importantly, help ensure your visitors are real people with real interests.
A no-follow link can make your website trustworthy
There exist a number of ways to assess your website's performance. Some of them aim at measuring the design of your site while others focus on SEO rankings. Users can ask themselves an important good question: why should they trust you if you don't appear on the first page of SERP?
No-follow links are taken into account when measuring the authority of your website. Analytics tools like Alexa Rank or AMP Checker can deliver a verdict: it is a safe way to promote your products and you don't have to rely on unsafe and unfair paid referral links. Some even say Google respects the practice of putting no-follow links on websites.
A no-follow link can improve search rankings
It is common knowledge Google Penguin and other tools punish websites using unfair practices. If you overcrowd your website with too many do-follow or no-follow links, you will be ban from SERPs and labeled as untrustworthy.
One should always make an effort to strike a balance in the numbers of follow and no-follow backlinks and referral links, and this can even be a path to success in Google search.
Nevertheless, the public opinion about no-follow links is not clear: almost 50 percent of respondents label rel="nofollow" element as spam: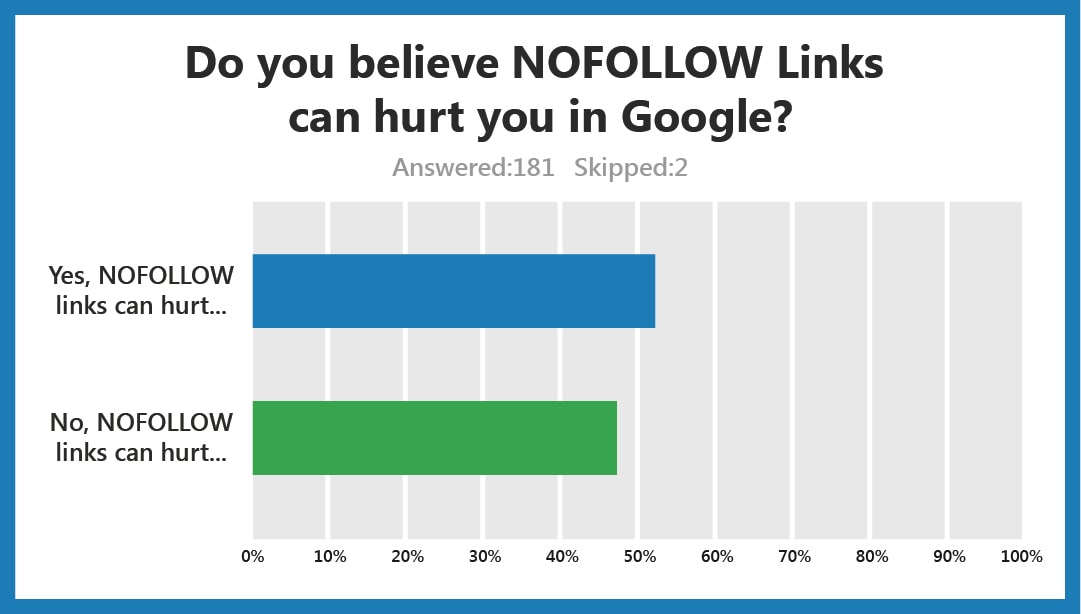 Experts claim that SEO performance on the web is affected by numerous factors, apart from trustworthy referrals. These include:
Click-through rates
Bounce rates
Loading speed
Unique meta tags
Social media presence
Correct URLs, etc.
It is hard to deny the overwhelming trend that dominates the Internet in USA, and statistics back this up: backlinks come in a close second to Facebook sharing as the main most decisive factor in Google search rankings in the USA: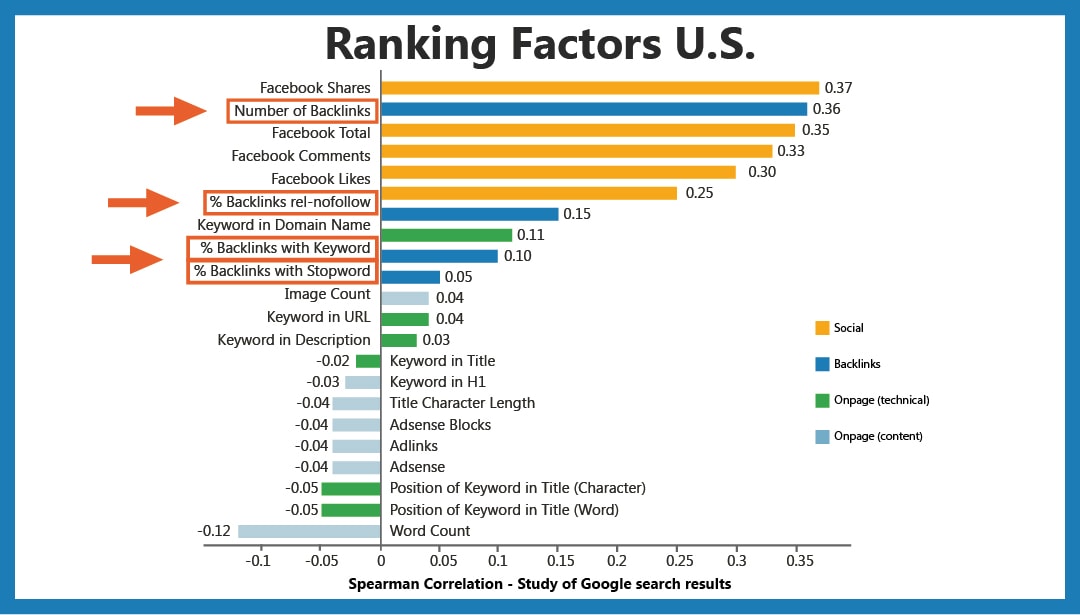 With this in mind, why not spend some time creating a useful post that will boost traffic?
On the way to a balanced link bio: places to earn no-follow backlinks and referral links
Some places like Wikipedia boast relevant referral links everyone wants to get. What are the other trustworthy places on the web?
Reddit – this popular web community is full of both biased and unbiased news, and you can direct significant traffic to your site this way
Blog Comments – a great place to put a do-follow and a no-follow link to attract attention
Press releases – these have exposure to large audiences (almost 80 percent of humans read news online) and so grant a lot of room for adding backlinks and referral links
Quora – links from answers on this resource can have a dramatic impact on search engine rankings
How to fulfill a dream of any SEO wizard?
A respected resource puts a do-follow link referring to your website. Excited? You should be. This is the stuff of a webmaster's wildest dreams and almost guarantee a spike in traffic.
However, a more subtle, slower burning effect can be achieved by a no-follow backlink from Wikipedia or some other trusted media resource. Slow, not so evident and immediate, a no-follow element can attract valuable organic traffic over the long-term.
Your website engages with the consumers, encouraging them to share, like, and follow your content, thus boosting your revenues. What else do website owners need to be happy?