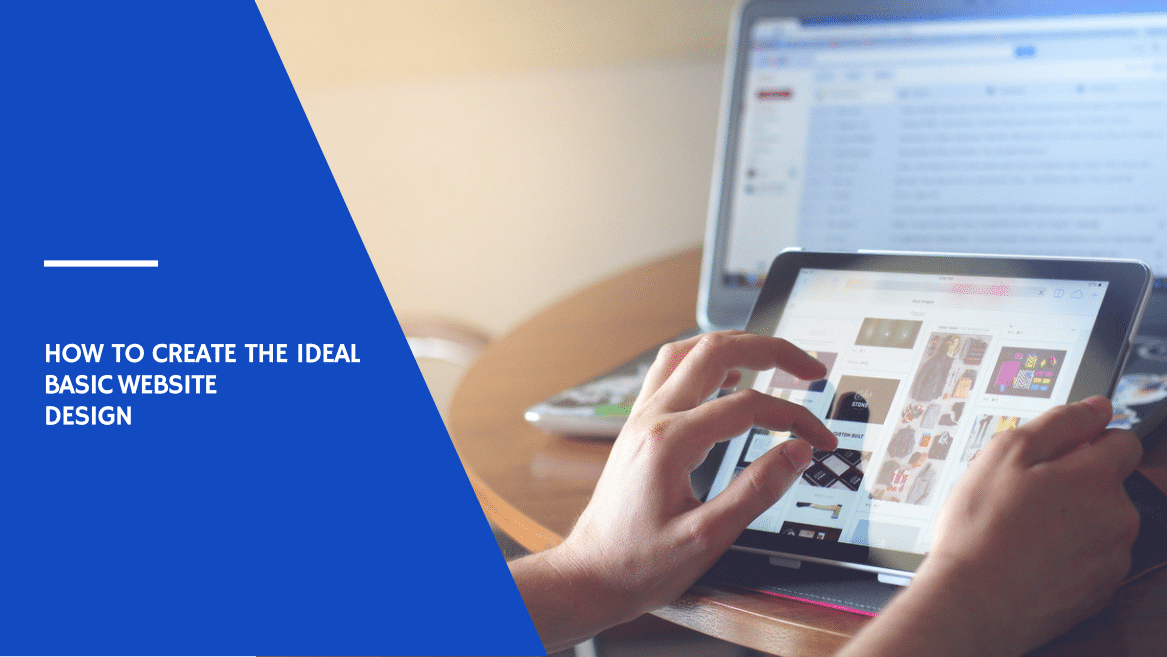 The Internet is like your morning coffee today. Of course, we have to deal with thousands of websites every day. For this reason, creators of numerous apps and websites pay a lot of attention to the web design. The problem is that this is not just about the appearance of a website. It is about the usability, the ultimate image, and the tender psychology.
Everything you show people influences their mind in some way. Give them a bad and primitive design and you will put them off buying your product or making use of your services. We understand how crucial effective website design is. For this reason, we are going to give you ten key web design tips, which will teach you how to make a perfect design to not only meet your customers' expectations but also to bring you money.
#1 The key point for basic website design
How do you design a webpage? In order to reach a level close to 'perfect' in design for your resource, you should understand what the basic website design should look like. The first thing for you to know is that there is no point in complicating everything. Your clients will not appreciate a complex interface where they cannot find anything. In the first instance, you should pay attention to the usability. You should provide your website with simple and clear buttons for primary operations. Almost all the web design elements have to be effective for the users and not just be a nice decoration. It also means that you have to be concise. When you create a menu, try to express each point in one word.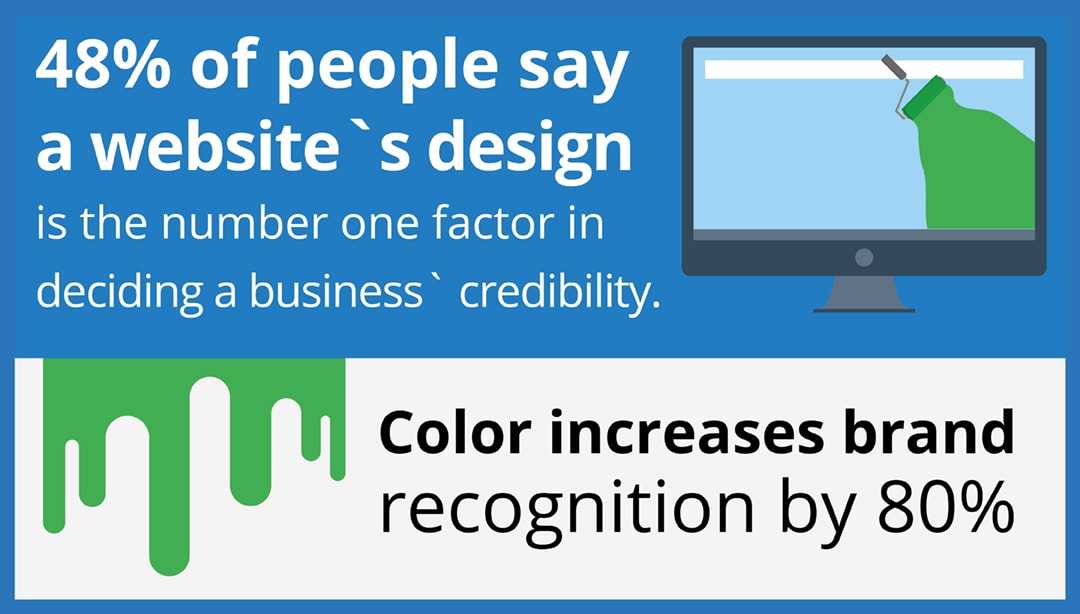 #2 Something about the whole look
Is the situation of your eyes getting tired of bright strobing colors familiar to you? It is quite understandable, so remember the 'don't complicate things' part when you choose the color scheme for your website. What we recommend is to choose no more than two colors. Sometimes three colors are also okay, but it is a rare case. On top of that, when you create a design for some company, you have to create a brand. Consequently, we recommend you keeping to company colors. Doing so, you will make their website more recognizable and it will definitely attract more users.
#3 What makes a great website? Raise the idea
Good ideas do not come in the flick of a switch. You can never spend one day on getting the ideal concept. Firstly and most importantly, you are bound to listen to your client. It is the most serious and crucial thing for creating the ideal website design. You should understand that tastes differ and this time you have to completely rely on the client's taste and requirements. Try to get into their world. Next, even if you spend a week sitting in the same place and thinking of the design, you will not get the near-perfect ideas. This is how our brains work.
Try to switch to other affairs, go out in the open air, read a book or go have lunch with friends and you will definitely get that very idea. Everybody knows what brainstorming is. It is a practiced way to generate something genius. However, if it is properly structured, you will get even more results. What we recommend is to use mind mapping. Take a piece of paper, use the board or whatever and write down all the associations you get when you think about this project. That way, you will have your ideas organized. Now you know the basics of what makes a great website.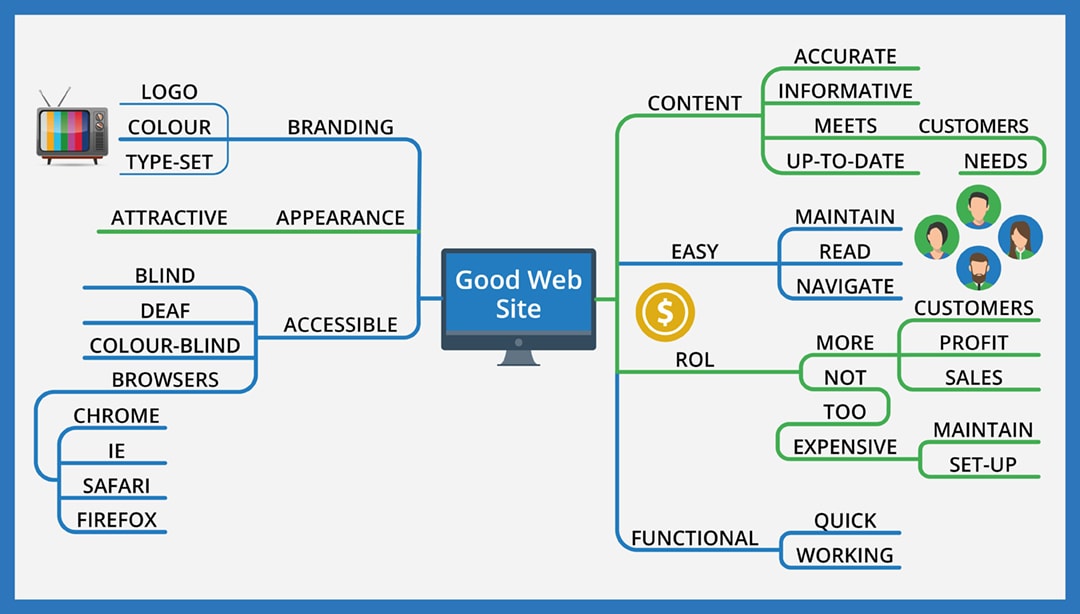 #4 Follow trends and develop yourself
Every self-respecting designer is bound to develop their web design skills constantly. It is not new that design is closely related to the fashion, latest trends, social media and so on and so forth. It implies that a designer has to be a little bit of an expert in architecture, interior design, fashion, culture, and music. It is so because all the creative spheres are connected somehow. You will also have to give tasks to different people such as content makers, photographers, illustrators, etc.
If you know the basics of their work, it will be easier for you to collaborate with each other. And, of course, you have to be professional in photoshop web design and other tools and applications crucial for the website design image. We can also say that the designers of web pages are known as web developers to a certain extent. Again, it means that you have to combine a lot of skills to be successful. To say more, it is of great importance to follow the trends.
Remember that the things that seem to you fashionable today, may well lose their trendiness in a few months. For this reason, we recommend you pay attention to the trends in their best expression, but not to take into account the extravagant and hardly understandable things that will be out of date in several weeks. You also have to use all the essential visual enhancements to attract more people.
#5 Get inspired every day
The best ideas come from our daily routine, books, films, and music. When you sit on public transport, surf the Internet, or listen to the radio you can see a lot of advertisement. Of course, sometimes it can be annoying but, as a rule, it follows the latest trends and has to deal with people's psychology. It influences consumers and makes them want to use a product. On top of that, great website design tips can be found on social media.
There, you will find the white tip designs, the tendencies, and the extraordinary ideas. Follow the blogs, the pages of talented designers in Facebook, Twitter, Instagram or Pinterest and get inspired. It is a lot of work but you will reap the benefit of it. Remember that you always have to conduct investigations and look for new and inspiring information.
#6 Look through bad website designs
Of course, it is always pleasant to inspire yourself with excellent images, perfect website design examples and so on. However, sometimes it is also useful to get acquainted with bad website designs. Why is it important? By doing so, you get a chance to analyze all the mistakes and avoid them in your own work. You always have to compare different projects and highlight their positive and negative points. Having seen bad website design examples, you will understand what you should not do.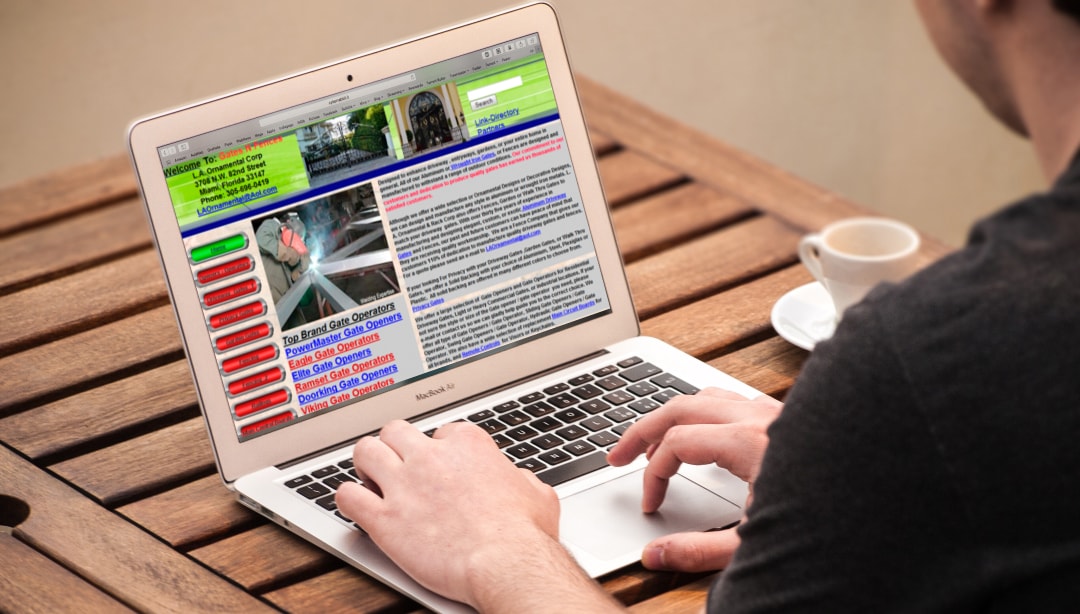 #7 Pay heed to headings
You should be very careful with the website headings design. It plays a key role in the further perception of the reader. Try to judge by your own experience. Will you read the article with the long and boring heading? We are sure that you will not. So, you have to take care not only of the content but also of colors and font types. Do not use more than 3 kinds of font types on one website. You can also vary their sizes.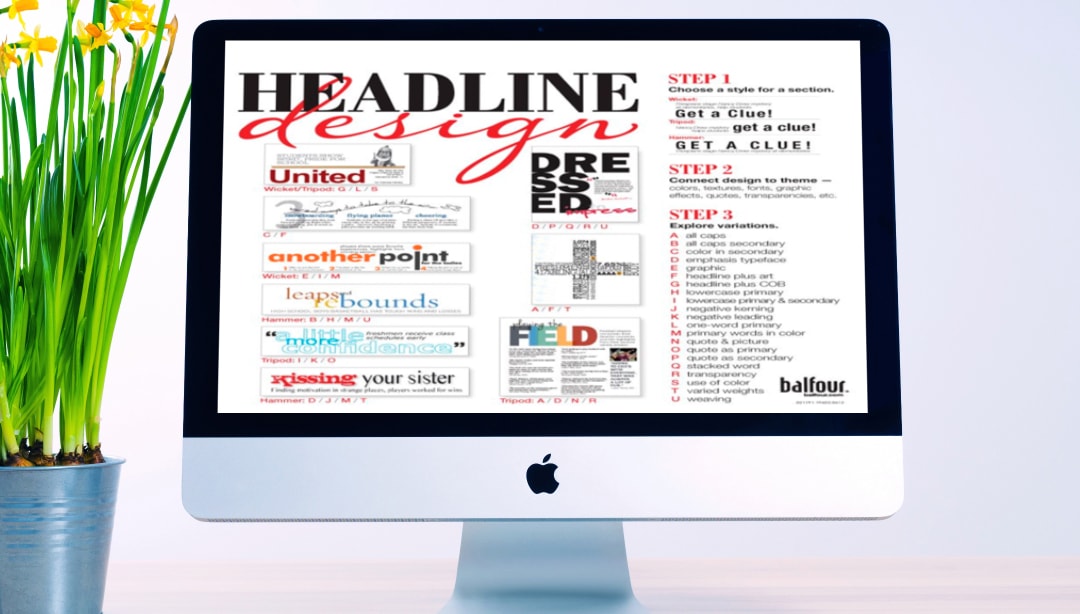 #8 Be universal
There is no doubt that you, just like everyone else, use your smartphone every day. We are sure that sometimes you see websites where every detail is in a mess. You cannot click anything, the menus do not open and so on. It happens because such websites are not adapted to mobile phones. This is a huge mistake you have to avoid. So, your websites should be adapted for different gadgets.
#9 Being simple is a key to success
Firstly, the whole interface should be minimized. Secondly, you have to highlight clicked-on links' changing states. Thirdly, the website should be very user-friendly. Otherwise, you will lose a great portion of users.
#10 Do not use videos
Imagine that you are in a meeting and visit some website and suddenly, the video turns on and clamors through the whole room. It is an awkward situation, isn't it? So, if you want to use videos, give users a control, shorten the video, and create play and pause buttons.
It is not an easy thing to create the perfect website design but if you follow these tips, you will definitely be successful in it.