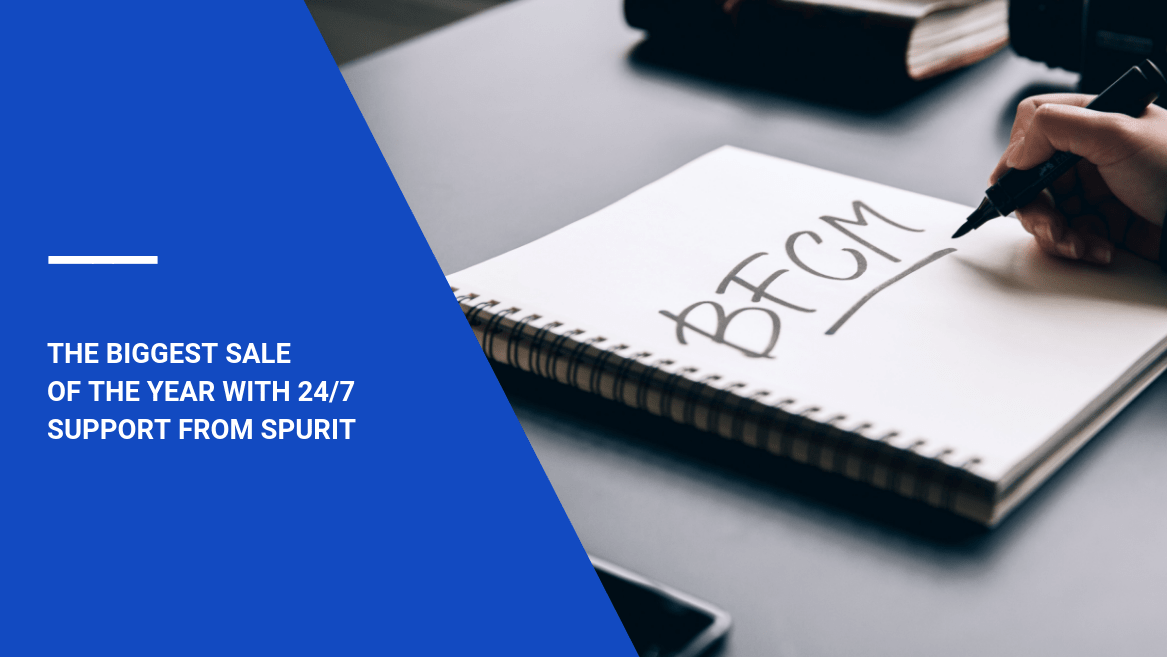 Black Friday Cyber Monday (BFCM) is a remarkable opportunity to convert huge crowds of consumers and make them return to your store throughout the year. November 23-26 2018 is the right time to increase the number of orders and market your products at the most attractive prices.
Here at SpurIT we know for sure how crucial it is to prepare for this large event before it begins. We have supported hundreds of merchants throughout the years and are aware of what you need right now to stand out on BFCM. Still doubting that BFCM can affect your sales?
The largest shopping day of the year
No other day in November 2017 generated the same number of orders as Cyber Monday. Last year hit a record $6.59 billion worth of online transactions on one single day in the USA. Shopify also enjoyed a large slice of income – the platform processed a stunning $555,716 worth of transactions in 2016. During the busy days of BFCM sales 2017, Shopify owners raised $1 billion in sales. Such an impressive figure was a result of careful planning and sleek organization of the bestselling merchants. It takes effort to achieve your personal best without a headache that something may go wrong at a decisive moment.
Bigger sales figures mean higher stakes
Undoubtedly, you need to equip your store with the right tools and make them work correctly to succeed. Imagine you have installed the best apps and started building your seasonal campaign. However, peak shopping days deal with huge traffic spikes – they feel different from your ordinary workflow. You will have to prepare early before the shopping spree officially begins.
You may encounter sudden issues with your Shopify app and need a fast and reliable solution at any time of the day or night. Someone should be there around the clock when you need help with the right setup. Your schedule on Holiday sales will definitely not stick to ordinary business hours, so you will need to dramatically change your sleeping habits.
We know how to make your life easier
SpurIT can transform your BFCM campaigns and have you covered this November! No need to call Shopify help, no worries waiting for an email from the Shopify call-center with a solution – now you can install our apps and receive full customer service around the clock!
With apps by SpurIT, you are sure to convert more happy customers and turn into a bestselling merchant. Our apps will have an instant impact on your sales and will help you grow into a rising force ready for BFCM.
Become a BFCM success with apps from SpurIT
Creating time-limited offers will make your deals special! They are perfect for your BFCM campaign – introduce promotions and create a sense of urgency, which will increase the average purchase rate.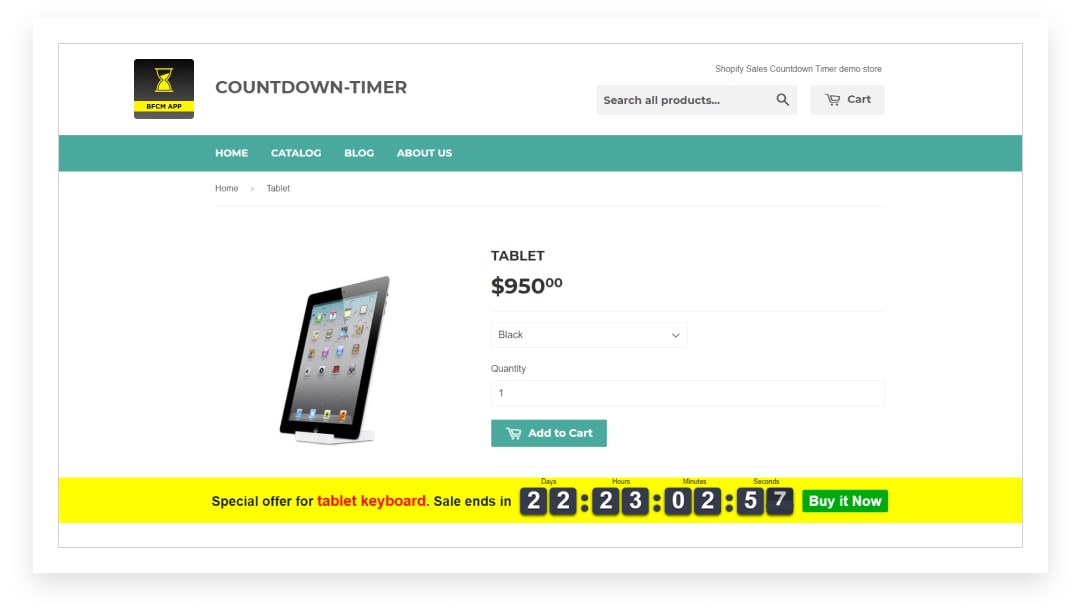 You will never lose a sale with the app that helps you recover cart abandoners! Remind your shoppers there is a nice deal waiting for them in their cart. In a BFCM rush, you will make your clients come back to your store with no effort at all!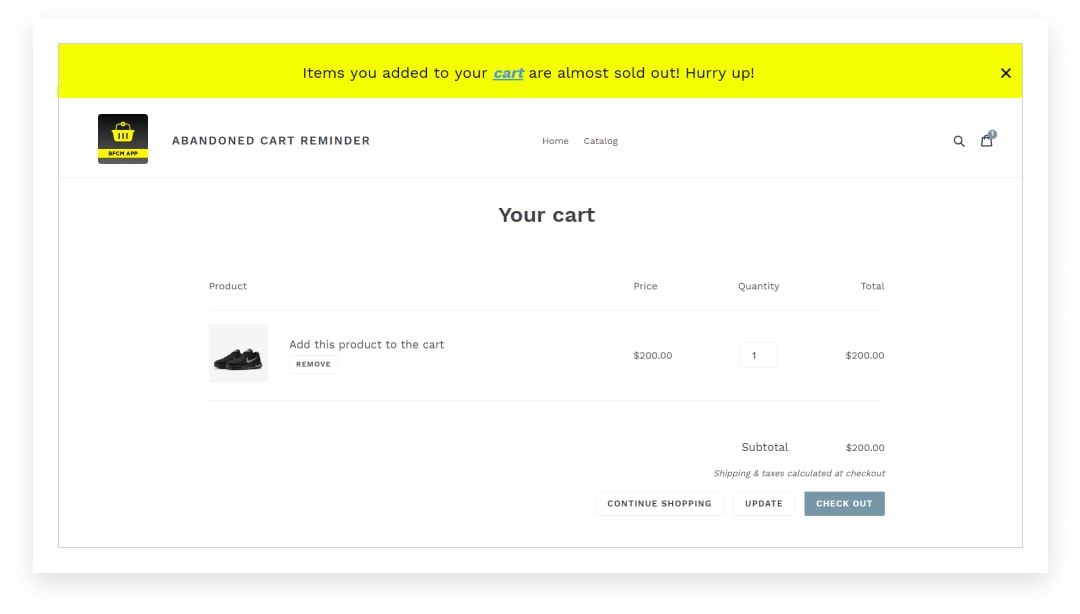 Speed up BFCM buying and reduce friction with one-click checkout! The fast purchase process will earn you more loyal customers and increase your BFCM purchase rates.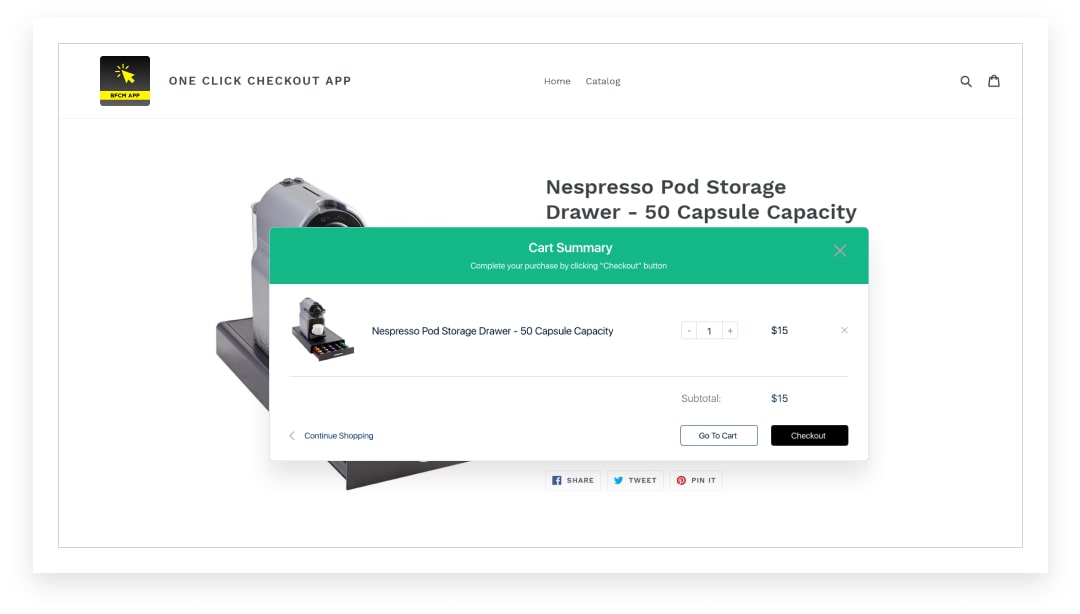 Automate your BFCM campaign with bulk-discounted prices. Now you can easily schedule your future sale and pre-plan any upcoming promotions.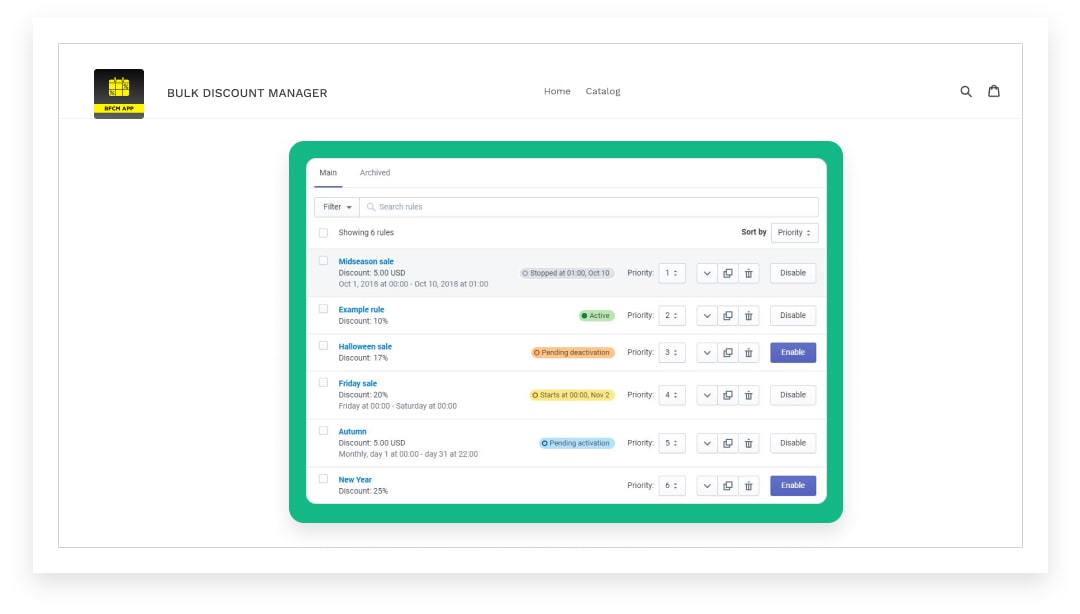 This BFCM will make your clients spend more! You can create hundreds of different offers with just one app! Encourage extra purchases and attract paying customers with a smart product upsell.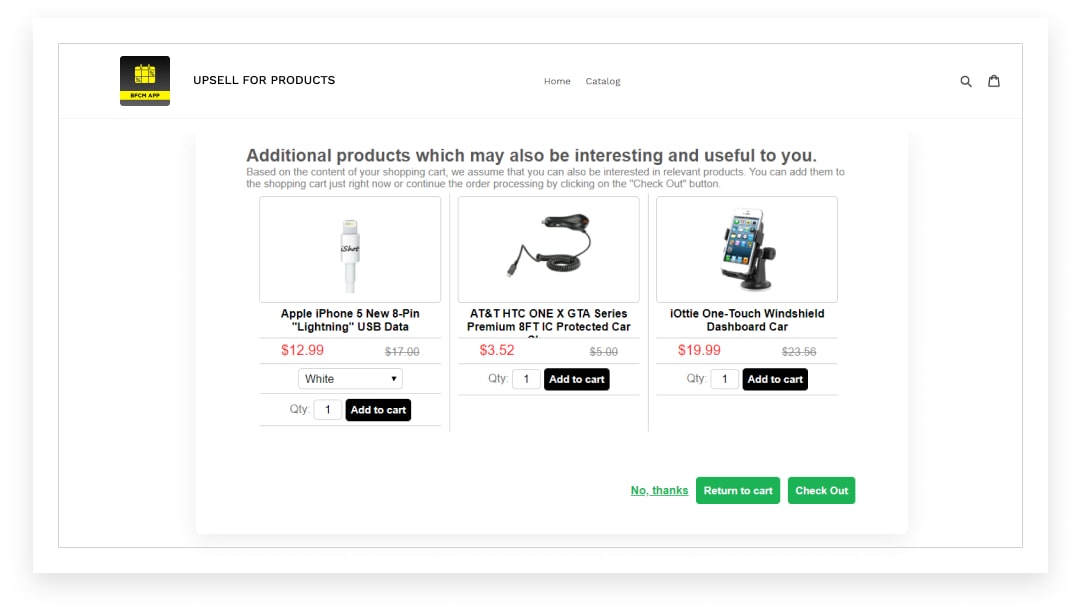 Service on a 24-hour basis
Receive 24/7 support that will have your needs covered at the highest shopping peaks! No more headaches trying to configure a discount or set up one-click checkout at your store. We are ready to serve you around the clock and resolve your issues. Get a dedicated Shopify expert 24/7 and receive instant answers that will help your business!
We support your success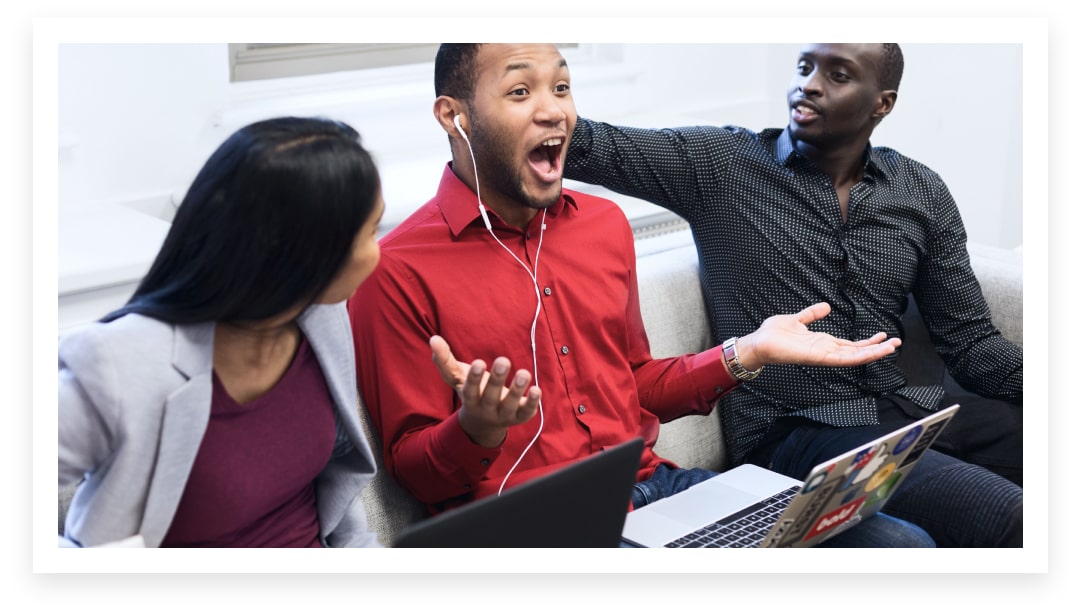 No matter what problem is behind the incoming request, we don't let customers get frustrated. We always try to address each problem individually, responding as quickly as possible. Some clients come to us with particular problems in their theme, while others need a systematic guide for installing a piece of software. In all cases, we are ready to go further in our support to deliver a practical and profitable solution.
A businessman wanted to add a line item in an order confirmation email.
In winter 2016 we were assisting the setup of one Shopify theme that had technical issues around it. Our client had been using our app to configure the order confirmation email for his store. However, his Shopify theme did not allow the changes to be implemented. His template wasn't standard and worked improperly, affecting the performance of our app.
Despite letting them pay for such service, we decided to provide our consultation free-of-charge. For almost a year, we dedicated much time to fix every problem that occurred with the Shopify theme. We were interested in pleasing our client and providing full-service support with our app, focusing on each detail of the time-consuming case.
Not only we were able to solve the problem with the theme, but also managed to acquire a dedicated client who was pleased to return to us from time to time. The client appreciates the professional approach to problem-solving and 24/7 availability of support services. Now we work in close collaboration and continue to add value to every step of the common way.
We are ready to tackle your individual needs and concentrate on the details of each case. Our goal is to help you get actual results with our apps – that is why we dedicate much time to making them easy to use and constantly refining them. Being online around the clock helps us pay the most immediate attention to each client in each emergency situation. Our vast expertise will help you master the craze of BFCM – when traffic overload can break a sale – and become a bestseller.
We're recognized as a Top eCommerce company on DesignRush.
Don't hesitate to contact us – we can't wait to help you discover our best apps for BFCM! Find out how SpurIT can improve your store this holiday season now!