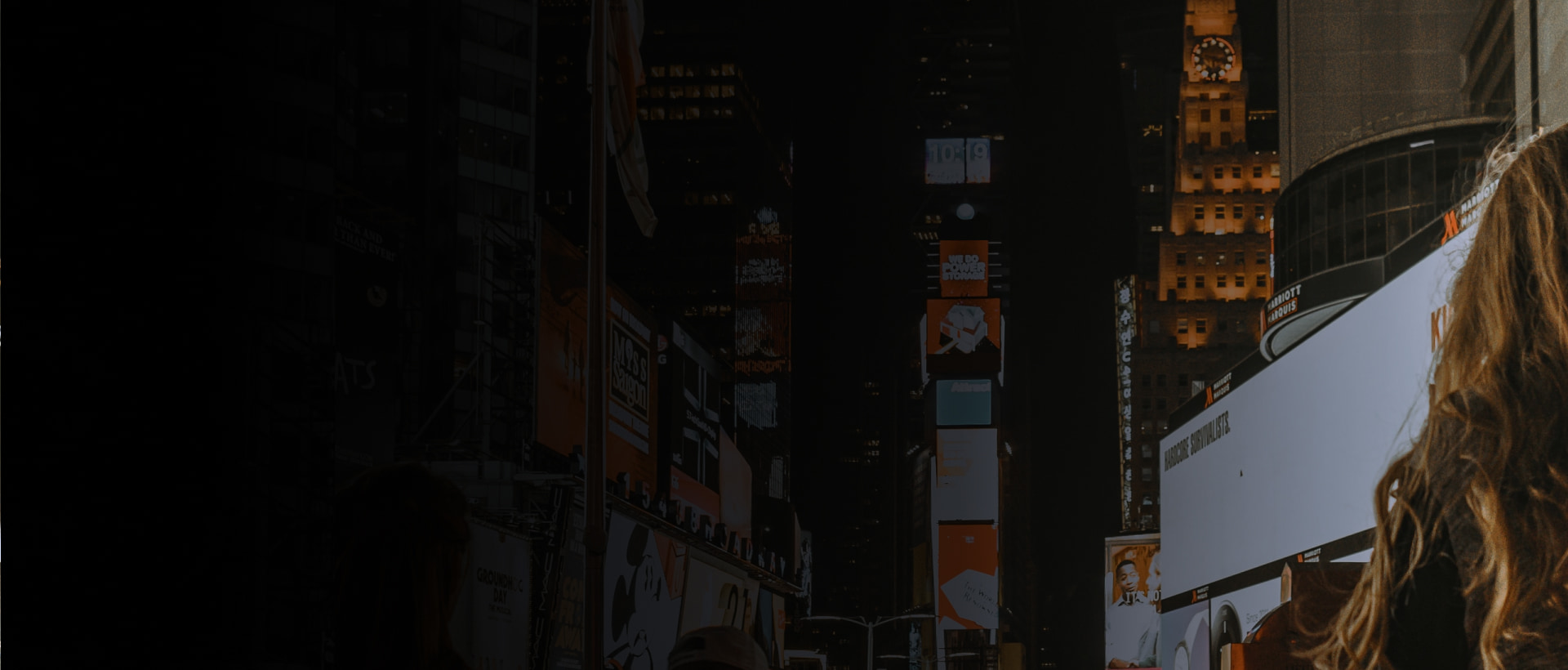 Digital advertising process
From first message to campaign launch and beyond —
here is how we work and what we do at each step.
Before we start
After you send us a request, a company representative will contact you within one working day to discuss the project details.
What we do at this step:
We collect information that will allow us to make an accurate estimate of the work needed to be done.
Marketing brief
We send you a short questionnaire to get the most important information about your business, like:
Type of business
Main sales region
Your target audience
Monthly traffic
Current conversions
Main traffic sources
Approximate budget
Access request
Also, we ask you for accesses to your:
Facebook business manager
Google Merchant center
Google Ads
Google Analytics
Shopify store
Often, complex projects require a UX audit to highlight areas of website improvement, and make advertising as effective as possible.
What we need from your side:
Just filling in the brief with as many details as possible and providing relevant access rights.
What you get:
A business proposal that is created generally within three working days.
After we start
When we start working, you get a single point of contact who is responsible for the overall project maintenance.
Who will be working on your project:
Customer Success Manager, who handles all paperwork
Account Manager, who helps you with any questions and provides updates
Paid Advertising Manager, who creates the personal ad strategy and runs the campaigns
What you pay for:
Initial setup works
Setting up analytics system and third-party integrations
Creation of texts and images for ads

*Optional, if needed.

Launch of ad campaigns
Maintenance of ad campaigns
Ad budget is paid separately and is not included in the pricing package.
Steps of our digital advertising process
Step 1: Personal ad strategy
At this stage we look deeper into the business and create your personal ad strategy.
First we conduct an interview where we look deeper into the general information you've provided in the brief and discuss the results you'd like to get. We do this, so you can get the most personalized ad setup plan, tailored to the needs of your business.
After that, we analyze your competitors and the ways they promote online to make your personal ad strategy even more effective.

Ad channels we work with: Facebook Ads, Instagram Ads, TikTok Ads, Google Ads, Bing Ads, YouTube Ads.

Then, we select paid ad channels that will be the best fit for your business, and think through the most suitable order to launch these channels. This plan is created for a month with a detailed breakdown by hours.
Finally, we define the goals that can be achieved based on your business needs and chosen ad channels.
What we need from your side:
We send you the ad strategy and the goals to approve. If you have some corrections or recommendations, it's the best moment to share them with us, so we can take them into account during the initial planning stage.
Step 2: Google Data Studio setup
After your approval of the ad strategy, we set up the Google Data Studio (GDS) dashboard.
We create an online hub where you can find all data about your ad campaigns in real time. With it, you don't need to wait for a report at the end of the month and can track the performance of the ads at any time.
Your Account Manager will walk you through how to use Google Data Studio if needed.
What you can find in the GDS dashboard:
Money spent for the previous day/ chosen time period
Website visits from paid traffic
Campaign performance metrics comparison by day/ chosen time period
The most converting search queries
Clicks and conversions
Click-through rate (CTR)
Paid traffic ROI
How we do it:
We take data from all your ad accounts and create one dynamic data hub. With it, you don't need to monitor several accounts at the same time and compare results from different tabs — with our GDS dashboard, you have it all in one place.
What we need from your side:
Accesses to your ad accounts. If you've previously worked with a contractor agency and don't have your own accounts after the cooperation ended, we will help you to create them.
Step 3: Text and images for ads
This step is about the actual ads that your potential customers will see over the ad channels we have chosen in step one.
What we need from your side:
If we advertise just products (for example, in Google Shopping), no additional text or images are needed from your side.
In case we run an ad campaign where texts and images are needed:
We create images and texts for an additional fee

*Two revisions included.

Or we ask them from your side if you have a creative team
We don't create videos, so if you need an ad campaign where videos are required, they should be provided from your side only.
Step 4: Submitting ads for approval
Once we submit your ads for review, the ad approval process can take from one to three business days.
Though its results are unpredictable (ads may not be approved for reasons beyond our control), we will provide all possible support in going through this process successfully. And if it's not possible for some reason, we will recommend the best solutions for your case.
If your product belongs to the list of banned or restricted products, we warn you about it immediately after receiving your request and recommend choosing other types of promotion.
Step 5: Ad campaigns launch
Right after the ads are approved, the ad campaigns are run live during the paid period. The paid period is one month.
In some cases, it's clear from the start that the first tangible results of running the campaign can be achieved only in 2-3 months, so we mention this in the business proposal.
Step 6: Ad campaigns maintenance
When the ad campaigns are active, they need to be carefully monitored and optimized. Here, we take care of every dollar you put in and make sure that the budget is spent in the best way possible.
What we do:
Check out the campaigns' performance and analyze the results on a daily basis
Constantly check and update the list of search queries on which your ads are shown, and remove the irrelevant ones
Monitor the cost per click at which visits to your website are made, and whether it is not overestimated at this moment relative to competitors
Add to the ad campaigns a new product if it has appeared in your store
Remove the products that have run out of stock
Expand or narrow the target audience
Increase the daily spending limit when conversions are high
Run A/B tests
If some superior A/B testing is needed, we work with Google Optimize.
Step 7: Performance forecast
At the end of the paid period, we pause all current ad campaigns and prepare an estimate for the next month,
which consists of:
Maintenance and optimization of current ad campaigns
Creation of new ad campaigns or launch of new ad channels, if we see that it can benefit your business
Also, at the end of the month we can set up a call to discuss:
Ad campaigns' results and their analysis
The detailed scope of work that has been done
All possible questions from your side
The detailed scope of work for the next month
Overall recommendations on the ad campaigns
After reaching the previous goals, we set up new ones and continue working after your approval.
Based on the results of the current campaigns, we prepare a 1-2 month marketing forecast of the performance for the future campaigns and specify the budget needed for their success.
Boost your performance with
a personal ad strategy.