Semper Fi eCommerce SEO Company Worth Your Trust
Your dedicated eCommerce SEO Agency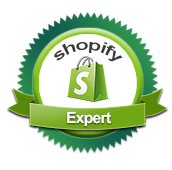 eCommerce SEO: What Services Do We Offer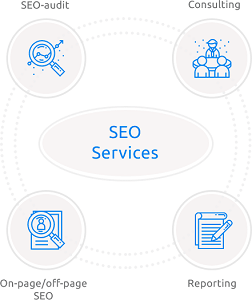 SpurIT has considerable experience in both development and SEO optimization of eCommerce solutions. Due to this, you can always count on a full eCommerce SEO service package provided by a professionally experienced team. Our experts will professionally select keywords for product pages, choose the category names that will convert the maximum number of sales, as well as create a winning content for descriptions, and enrich the URLs with appropriate tags. At the end of the optimization, you will have a perfect searchable solution ready for launch, converting products into sales.
We work with the majority of popular frameworks for eCommerce, such as Magento, Shopify, WooCommerce, and so on, as well as with custom solutions. So, hurry and join us to improve your site's reachability and increase your income. The SpurIT SEO optimization team is at your service!
Is There a Difference Between SpurIT SEO and Other Agencies?
SEO Services by Other Companies:

The same solutions for all eCommerce companies
Oriented to bring profit to the agency, not to the customers
Only a set number of keywords are used in the promotion
Only basic measures to optimize pages, few guest posts
Offer SEO packages with meaningless services
Provide cheap content written in poor English
Hazardous 'Black/Grey hat' SEO
The development efforts are charged separately
The ranking tracking is not driven by the agency
No Customer Relationship Management (CRM)
Email communication only (few times per month)
Extremely poor monthly reports

Deep understanding your business and audience
We are focused to bring profits to YOU
Unlimited number of organic keywords
Full technical, on-page and off-page optimization
Only necessary SEO services
Content strategy consulting and impementation
Only 'white hat' SEO, no risk to be banned
Free developers work included in the plan
Free Rank Tracker to evaluate the use of SEO
Strong CRM task control
On-demand Skype communication
Detailed weekly reports are included in the pricing

During our successful work in the eСommerce solutions development, we came to understand the need to expand the range of services we provide. SEO just became a natural continuation for our company. Years of successful professional experience have made us the experts who can efficiently find and eliminate errors in the SEO optimization of various eCommerce sites. There are currently no search engines that exist that won't give your web store the best search results if it is optimized by our eCommerce SEO agency. Let your store to be on the top in the literal sense!
Dmitry Gomeniuk
Digital Marketing Executive
SEO Services That Won't Let You Down
On-Demand SEO
Perfect for one-time analysis or consultant services
No minimum hours
 No personal SEO manager
 The work of developers is charged additionally
 No discount for our other services
Get Free Counsultation
Professional SEO
Ideal for ongoing SEO tasks requiring quick and inexpensive optimization
Minimum 20 hours per month
 Personal SEO manager
 1 hour/month – free developers work
Discounts on our other services
Minimum 50 hours per month
 Personal SEO manager
2 hour/month – free developers work
Discounts on our other services
1) SEO audit: $199
2) Express SEO audit: $99
3) Copywrite (Content, SEO, Sales copywriting): $30 / 500 words
4) Developers work: $60/hour
Our Customers Sharing Experiences on Our Cooperation
"SpurIT has been working with us to custom build solutions for our Shopify e-commerce site as well as provide software consultation that has helped NewAge get to where it's at today. As a rapidly expanding company, NewAge has developed a vast amount of requests with regards to e-commerce capabilities. SpurIT has helped us figure out ways to better manage all aspects of our site and online presence including marketing integration, custom development, order management, and analytics integration.

Any company, big or small, should definitely invest some time into discussing a way that SpurIT can help improve their business and software needs. SpurIT are experts at what they do and always work to make the client happy."

Lloyd Kim

Digital Project Manager, NewAge Products
"I am the CTO of a NYC based startup. We contracted SpurlT to work on a Shopify, Bigcommerce and Woocommerce plugins for our API. In short, they did a terrific job. They were on top of all the issues, timely respond to every question, and delivered great software. I was especially impressed by two things that I have experienced with the team:
1. They are working WITH us, not for us. I can consult the team for product design advices. I really feel like they are part of my team
2. The project has grown way longer and bigger than I originally imagined. The team handled scaling gracefully and stayed until the very end without any issues.
I would highly recommend SpurlT for your next Shopify project."

Sam Li

CTO and Co-founder at Zinc Platform
"We transferred a Magento site to Shopify and SpurIT was a great help in getting some important functionalities from Magento to work on Shopify. Good quality delivered on time. No hesitation in recommending SpurIT."

Sven Møller

Sales Manager, Nordiclite.com
Limited offer for 10 websites only!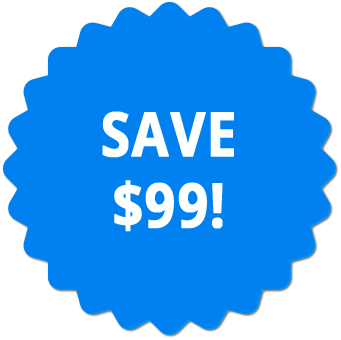 Check your website's SEO with express audit
It's difficult to find a person who doesn't agree that the benefits of search engine optimization greatly outweighs the cost of its implementation. However, we have prepared an even more advantageous offer for you! Order a free express audit of your eCommerce solution to find out what is preventing your success. Our SEO team members are the true experts that will definitely find all the problem zones for free. Hurry: the offer is only for a limited time!
 No further obligations
 Comments from SEO management
Within 24 hours – quick service
Get Free Express Audit Today
Hurry up! Only 0 Free Audits Left!
Last audit was requested: May 24
Follow the Trends in eCommerce with the SpurIT Blog
Some FAQs by Every Potential Client about the SpurIT SEO Team
No, we are ready to supply you with all the necessary services whatever plan you choose. All of the plans are created for your flexibility and economy and do not have any limitations in the list of provided services except those outlined in the plan descriptions.
We guarantee the high quality of our SEO services, which is confirmed by a rich experience in the eCommerce solutions optimization, as well as by the use of tools and metrics to measure the rank of your website in real time during the work of our experts.
Sure, we are pleased to provide companies with an opportunity to save money and enhance revenues. Follow the ads on the site for special offers so you won't miss the opportunity of getting the best services at the best price.