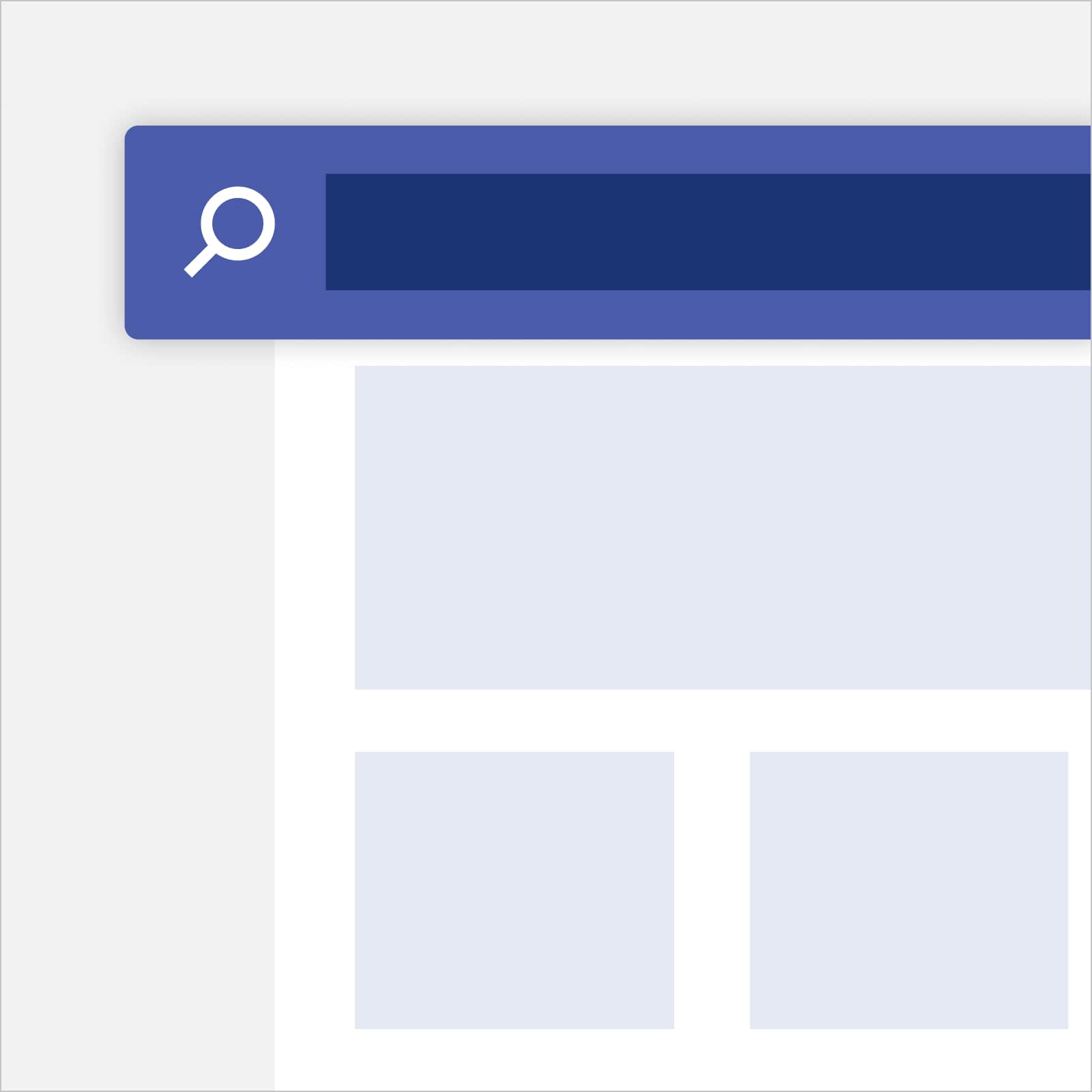 Add search bar on Shopify
Help you customers save the time finding the products they need by adding a search bar to your online store. With the help of some coding you can create a custom search and place it at any place on your page. Using Liquid you can also narrow customers' search results to specific types of pages:
just pages;
products;
blog articles.
If you have a large product database use advanced search (or faceted search) with filter options that can help to sort results by product types, variants (style, color, size), vendors, price, ratings, etc.
Make suggested results appear instantly as a user types characters into the search bar. To implement this feature you can simply add predictive search to your theme by using the Ajax Predictive Search API.
The popularity of voice search keeps getting bigger. Increase your mobile traffic by letting your customers search your products by voice. Before enabling this feature make sure that your site is fully optimized for voice search.
Overall Rating
5 out of 5 stars (based on 5 reviews)
The SpurIT team quickly and smoothly implemented the custom search on my site. They did exactly what I wanted with all the functionality I needed and without bugs. I was really delighted that Kirill took my small task seriously without putting it aside, as was often in my previous experience with other experts, although I am sure they have more serious enough projects.
It is always a pleasure working with Spurit. It's not the first time I've approached them with all kinds of tasks, and this time, as always impeccably, they helped me solve the problem with shopify algolia search.
I needed to add the search bar with an autocomplete to my Shopify store. And the SpurIT team did it quickly in just a few days. The guys willingly answered all my questions and gave some valuable tips on improving the conversion of my store. I will definitely turn to them in the near future.
We were very specific with how we wanted our search bar to look and perform. But the end product met our expectations.