Store management
Get Products A/B Test
to stand out
Purchase the basis to invest in a safe and successful launch rather than struggling to come up with Shopify app ideas.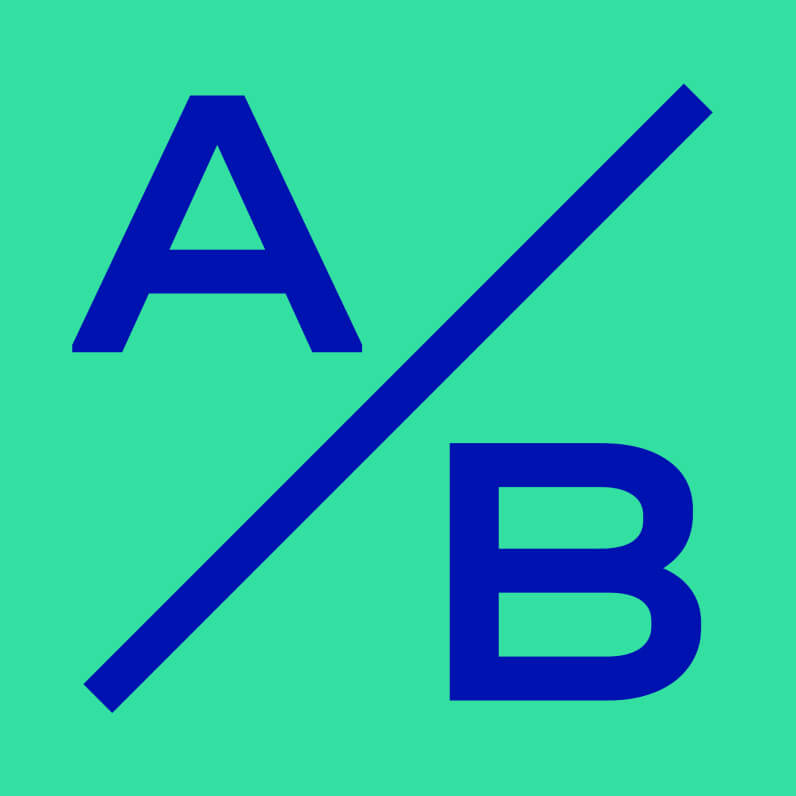 About application
A/B testing on autopilot

Test which name, price, and description work best.

Planned product schedule

Schedule a product to change weekly to see when the revenue is the highest.

A/B test to boost sales

Improve your store conversion rate and increase sales.
Why buy Products A/B Test
What does it look like now?
A 4.6-star app with an attractive URL, a proven track record of over 6 years, and positive reviews from real users.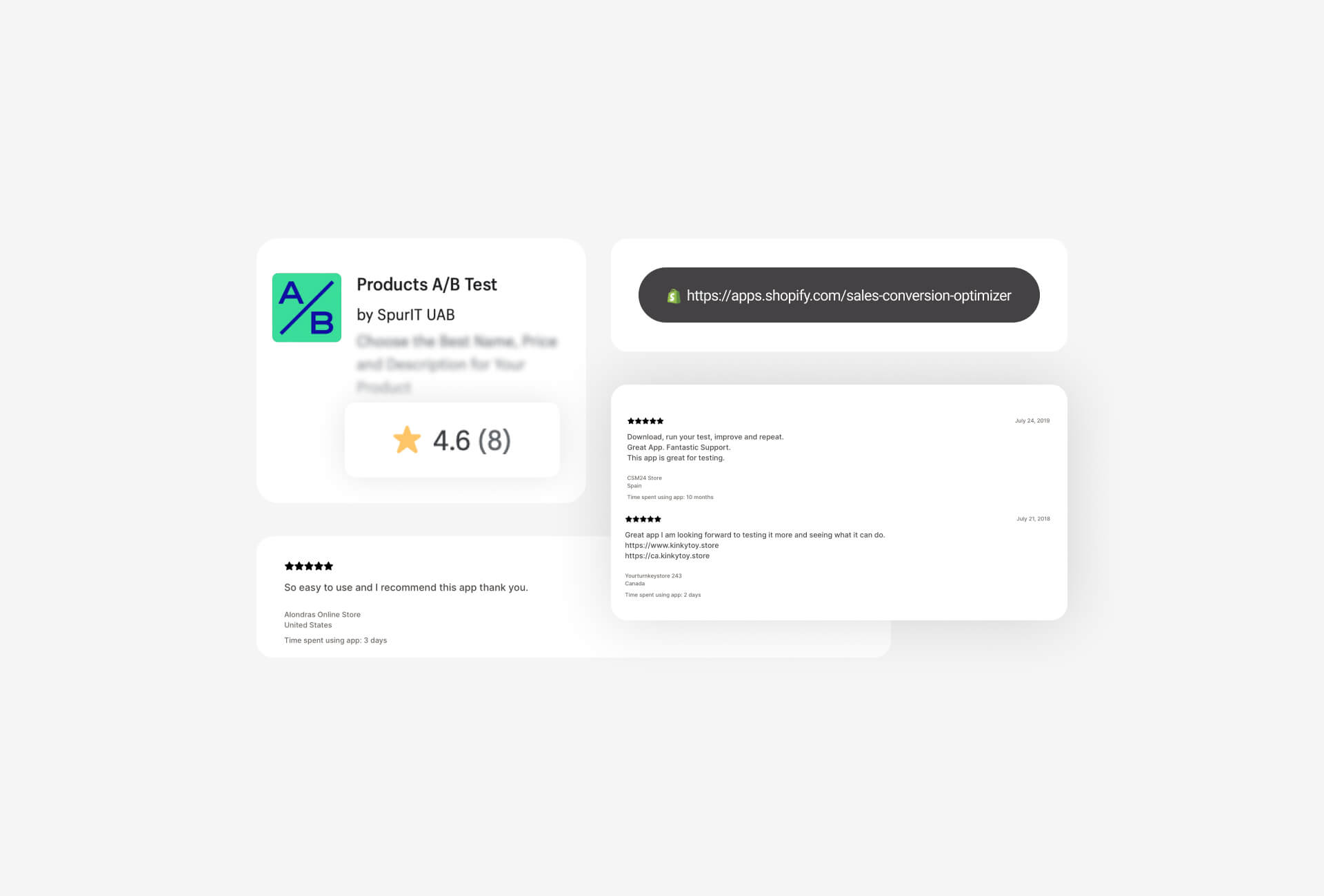 What is inside?
The app was built using the following tech stack: PHP, CakePHP2, JavaScript, jQuery, and MySQL.
Monthly Recurring Revenue (MRR) is $76.36 as for November 2022.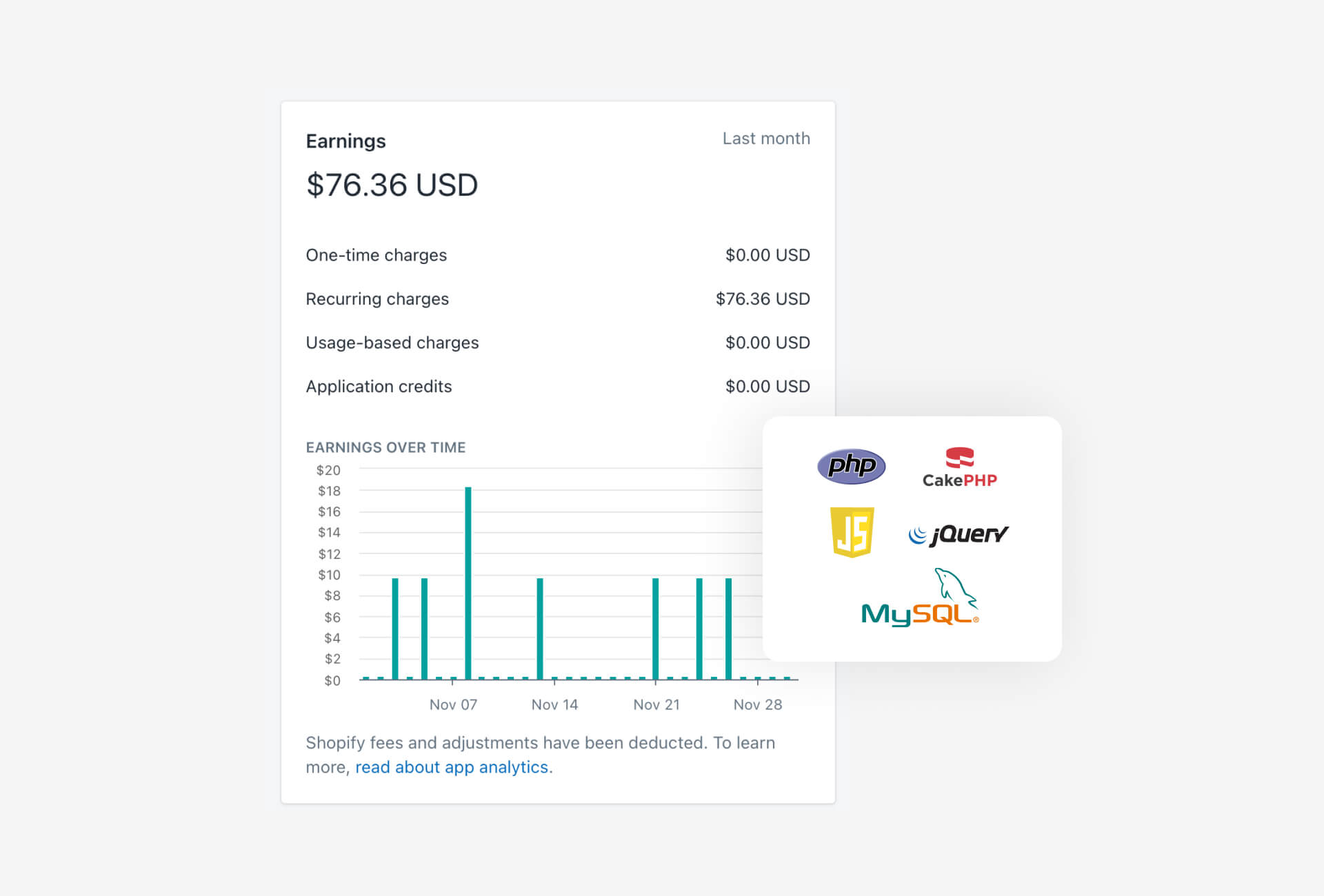 What you will get?
Minimal, yet well-liked product with both basic functionality and room for enhancements. With this app, you can rank at the TOP of A/B testing apps in any way you like.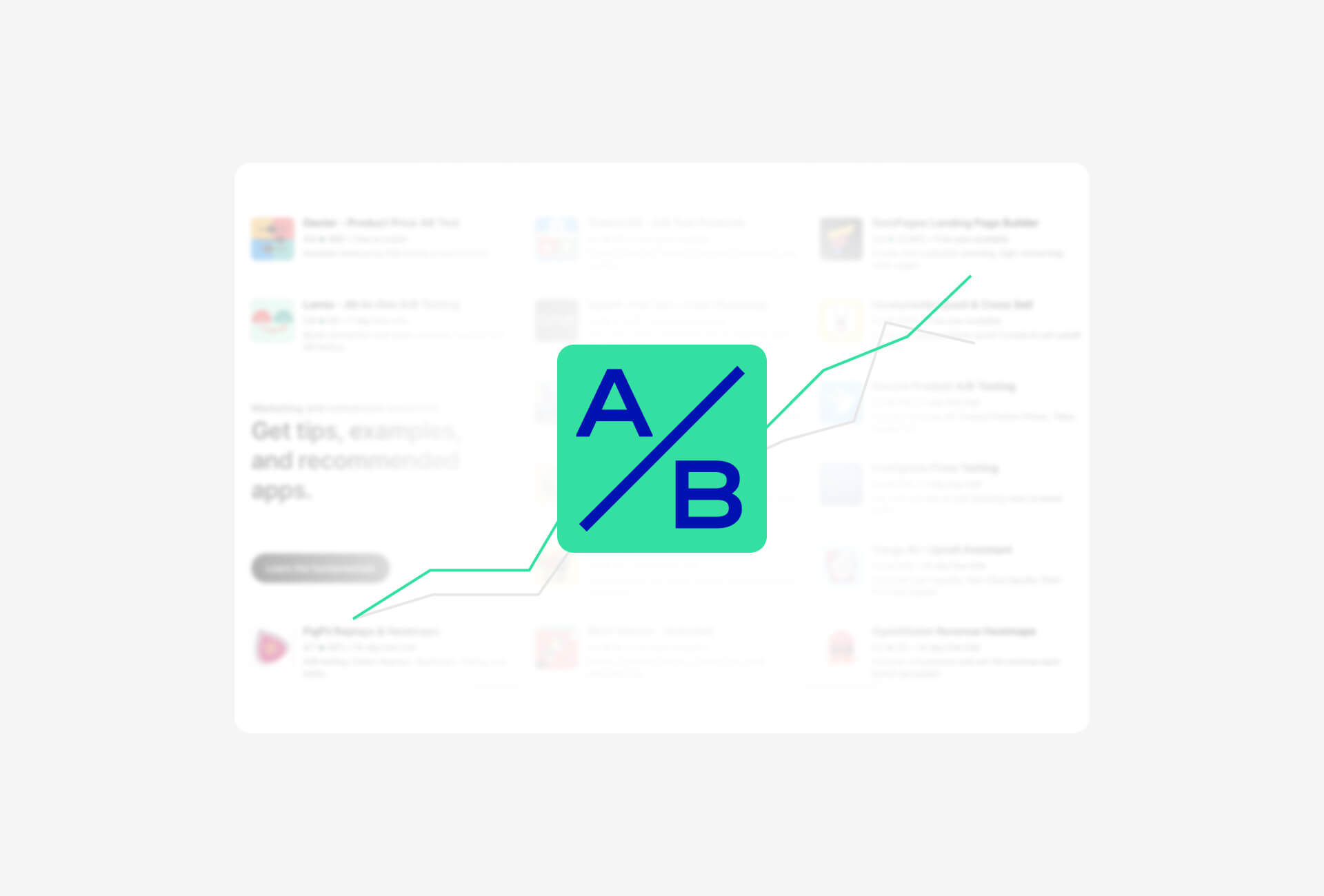 Areas for growth
By purchasing the app at an affordable price, you can enhance its functionality on
your own or with our outsourcing services. Note that we've already dived deep into the
market leader functionality implementation.
Simultaneous testing

Test several options simultaneously to find out what converts most effectively.

Testing product page layouts and themes

Test themes to enhance your customer experience and store presentation.
Purchase options
What you'll get:
The app for FREE, subject to payment for our services as a part of long-term cooperation. We will take care of everything for you and are quite flexible on the price. All details are discussed individually.
What you'll get:
Full ownership of the app and its listing on the Shopify App Store, including content, visuals, URL, and reviews. Further app enhancements and maintenance are up to you and your in-house team.
Reviews
The product support for "Products A/B test" is top. It's a must have app for your online store if you need to increase your desired result (conversions).
Great app. Excellent customer service. Easy to set up.
It is a really great product.
Highly recommended!!!
Download, run your test, improve and repeat.
Great App. Fantastic Support.
This app is great for testing.
Have an idea?
We'll do the rest!