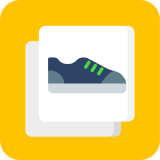 Get the most out of your store!
Generate sales easier than ever before. Get the app and enjoy increased conversions and easy store management!
Unlimited plan
$24,95/month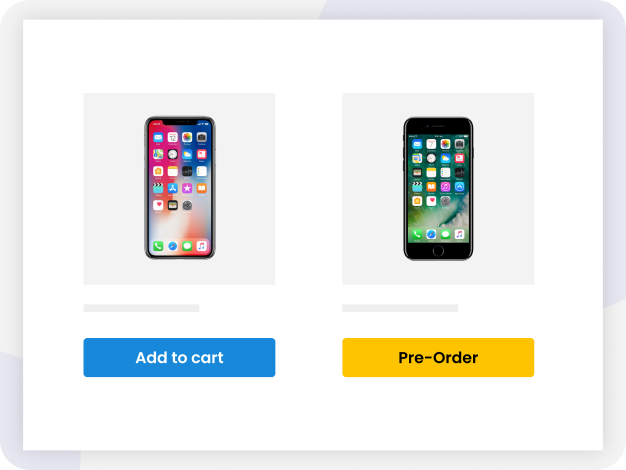 Install with ease

The app works out-of-the-box, so get it and have your Pre-Orders done. No coding required—just a few clicks.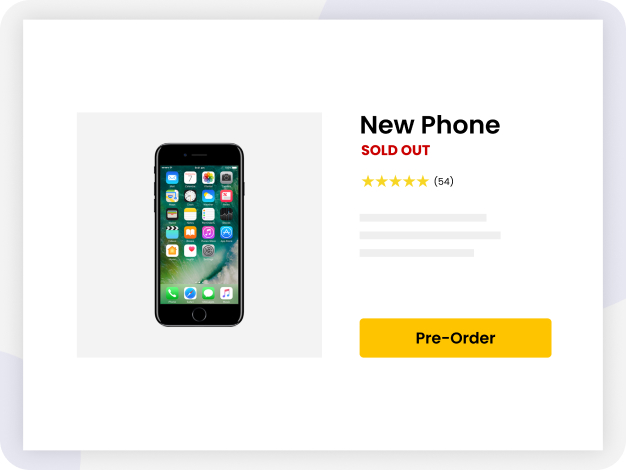 Motivate to buy more

The app helps to place an order on all out-of-stock items and urges your customers to make a purchase.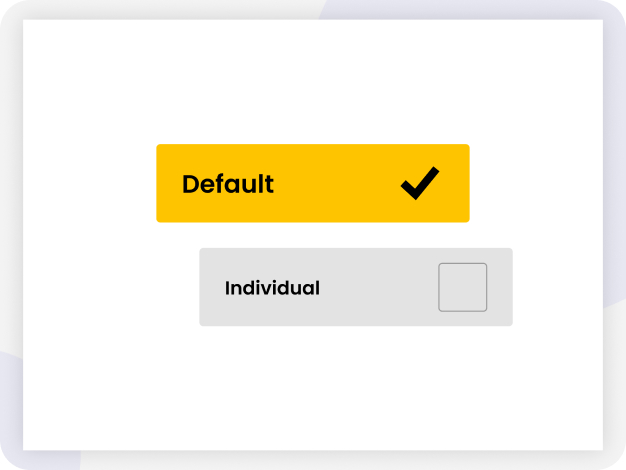 Customize everything

Choose from a wide range of settings and make the button fit your store.
More about Pre-Order manager 2.0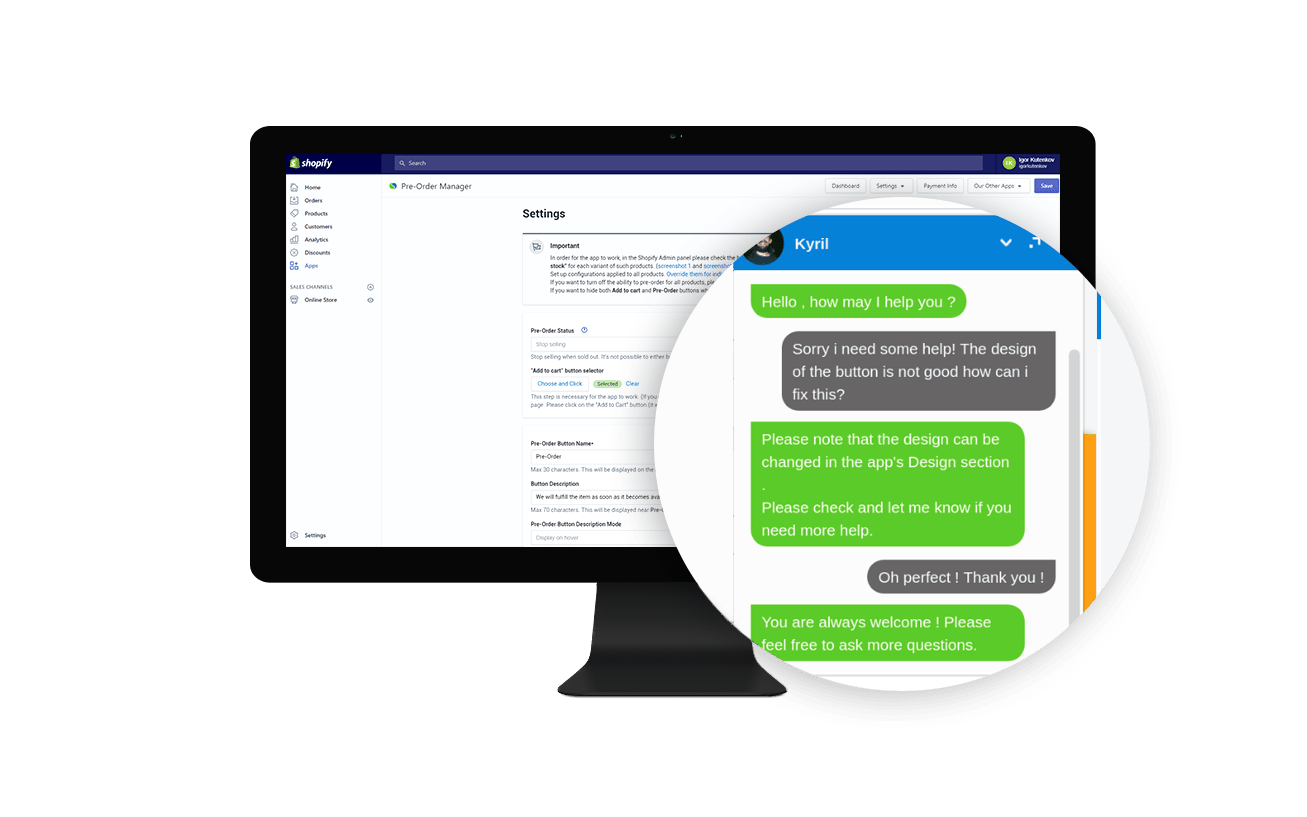 Seamless work with any theme

The app can be easily integrated into any Shopify theme.
Compatibility with other apps

The app works well with other apps, making it easy to create a unique store functionality.
Integration with QuickView

This feature allows customers to take a closer look at the product and place Pre-Orders even faster.
Geolocation adjustment

Pre-Order access can be set up for the countries you need.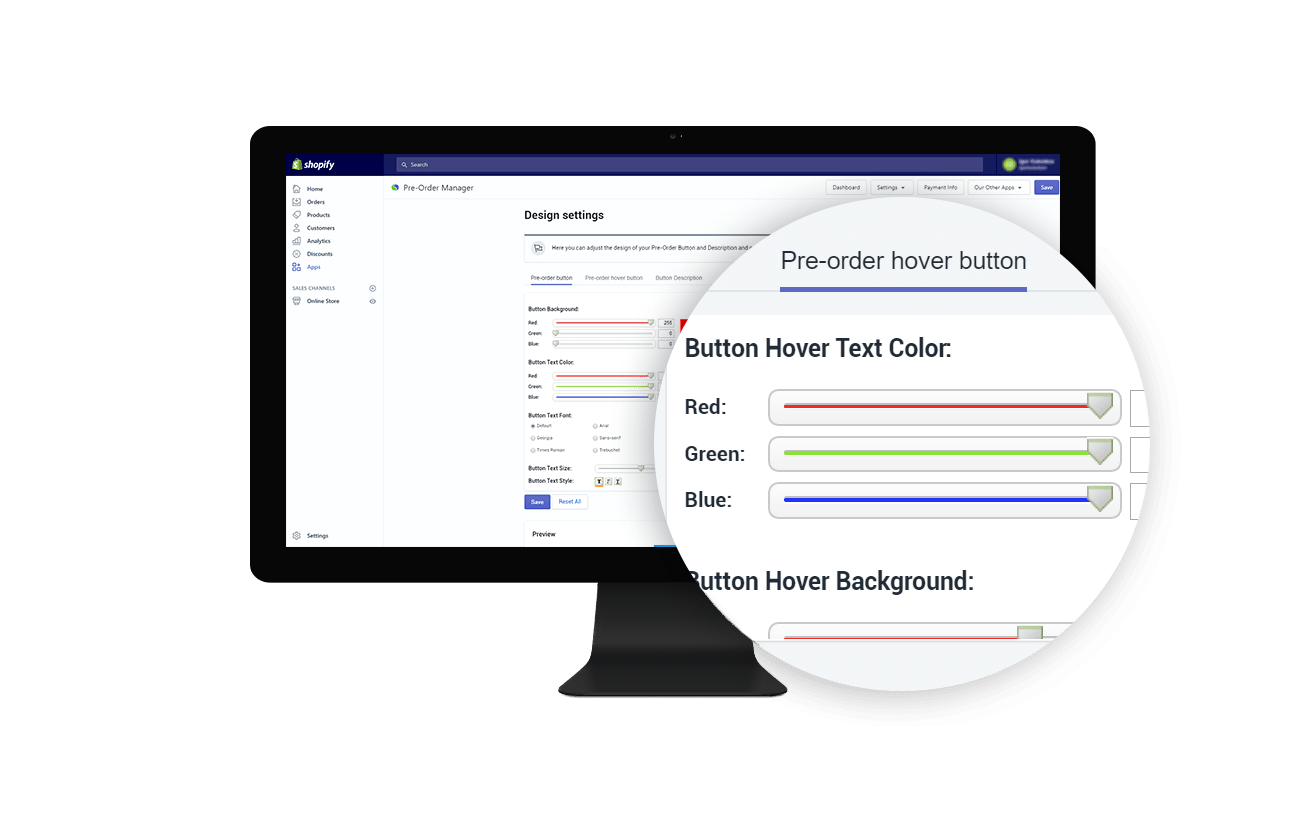 Customizable buttons

They can be changed to fit any style and theme.
Flexible management system

The functionality of the app allows you to organize Pre-Orders in different ways.
Try the app for free!
The app works out-of-the-box and requires neither coding skills nor additional theme customization. No more need to track products and change buttons manually! Pre-Order manager 2.0 automatically replaces them for all out of stock items. The app allows you to apply discounts while providing advanced pre-order analytics, allowing you to search and filter products, and much more. Everything from the style to the settings is highly customizable to fit the needs of any business.
The app is regularly updated and we take care of you by always offering its latest version. It is the perfect tool to manage pre-orders like a pro and enable the flawless work of your store. Once it's set up, it does the job the way you need it done. Join thousands of merchants around the globe and try it out in your store!
Read the User
Reviews and Testimonials
"Really good app, client service reactive and present when needed. Congrats to all for the good job."
G-Heat®
"I downloaded this app to receive pre-orders for a new product that was coming in. The app performed very well and was very easy to install and use. I would definitely use this app again when needed. Also, great customer service follow up by Artem."
Select Safety Brands Inc.
"Easy to use interface for the App. Great support by the team. They got back to resolve the issue promptly."
Babynatureco.com
"I had no idea how to do pre-orders when the launch of my brand was pushed back by 2 months by the pandemic–but the Pre-Order alleviated my stress of getting press and sending people to my website without the "sold out" tag on all of my products. Thank you thank you thank you!"
Say NOAP: Nurture Our Amazing Planet
"Pretty nice. Good customer service and useful for when we sale out; I like the automated change to pre-order when you sell out."
Cleanhumans
"Get app and even better customer service. Quick response and thorough follow-through. I'm still learning how to use it, but I feel much more confident in being able to get it up and running."
Bamblu
See all official reviews →
Read the User
Reviews and Testimonials
Lauren Moshi

"Fantastic App that just keeps getting better! … Highly recommend this app and company."
Zensense

"… App is great on keeping customers purchasing when you're out of stock!"
Archworks

"… It has helped us to dramatically increase sales month after month…"
Createwithambr

"…We saw a huge amount of pre-orders during the first day of integration…"
Really Good Pets Shop

"…We get sales all the time using this button. There is no measurable about of money this little app has made for me."
Free use for the first product
Default and individual settings
Automatic tagging
Enhanced analytics
Try it now!
Bulk pre-orders
Discounts enabled for pre-orders
Unlimited product management
All functionality of the Free Plan
Try it now!
Additional customizations 3 h/month
Personal manager
Priority support
Help with setting up the app
All functionality of the Unlimited Plan
Try it now!