Shopify Products A/B Test App
Every good idea should be tested
Choose optimal price, title, description and image for your products to earn extra money.
What is Products A/B test App about?
Made by professionals
with love

Made by professionals
with love

Do you want to schedule product changes to find the optimal conditions for income growth? Don't waste your time on changing the properties manually and utilize this Shopify sales app to run the optimization automatically! Save money & increase revenue!
Are you sure that your products have the optimal price, name, description, or even product image? What if your income could be doubled just by slightly changing one of these properties? Shopify Products A/B Test is designed especially to find these optimization subtleties for multiple products at the same time. Schedule a product to change its name/price/picture weekly or monthly and see when the revenue is the highest! What do you need to do is:
Choose one property change for week 1.

Choose another property change for week 2.

Wait for two weeks to pass to choose the best option.
For even better performance, we added Google Analytics support to track visitors to your store. Get even more benefit out of this sales optimization tool:
Investigate your audience;

Find the best product properties;

Save your time and money;

Increase sales.
Shopify Products A/B test App: Main Features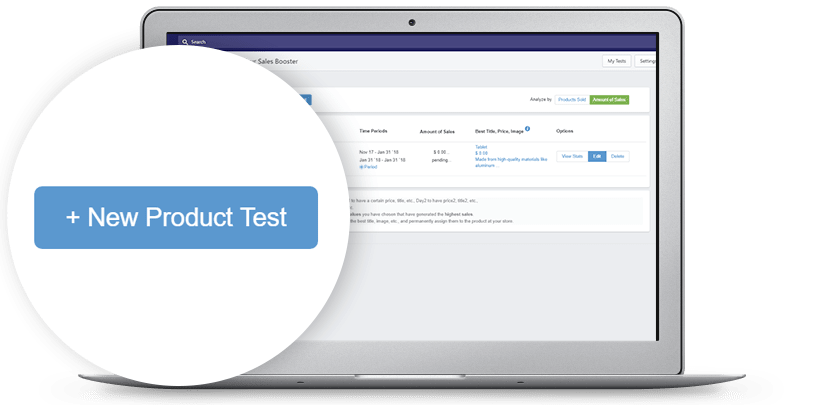 Create product tests and compare results
In two clicks, choose the product you want to test and set the time and specific criteria to compare data.
No coding and no theme modifications are needed, so you can start using the app immediately after installing.
Test different options and choose the best
You can compare product titles, descriptions, prices, and images for different time periods and compare how well they were sold. 
You can set to change the name of the project weekly or monthly and see when the revenue was the highest.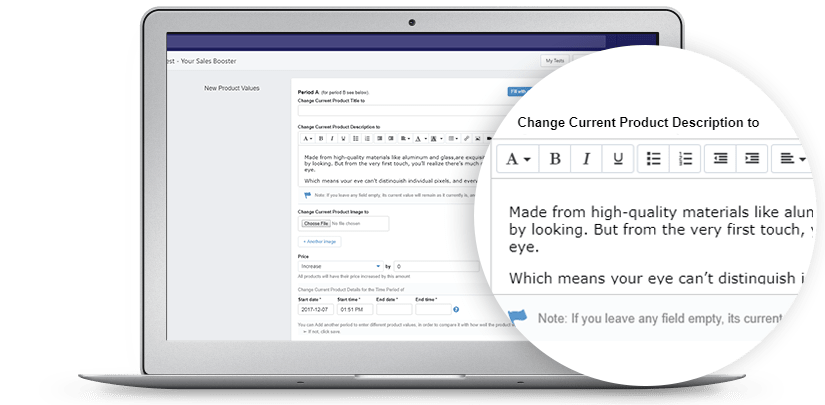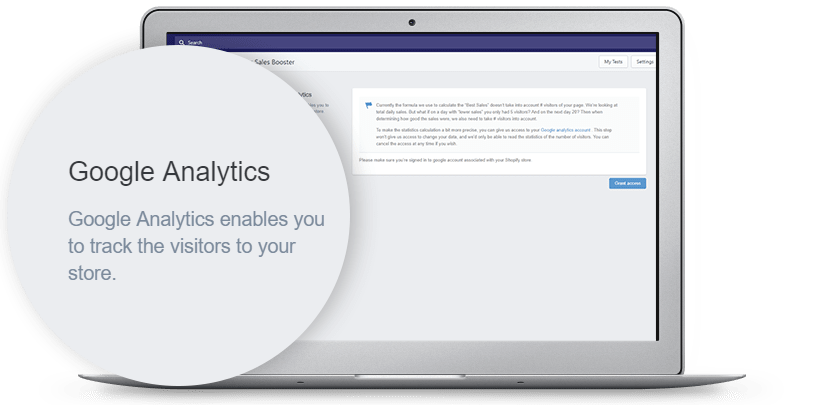 Linking with Analytics will allow you to take the number of visitors into account and understand how good your sales are.
If you have any issues, our amazing support team will solve it in minutes, absolutely free. 
Get Products A/B test App now!
  3-day Free Trial
  24/7 Customer Support