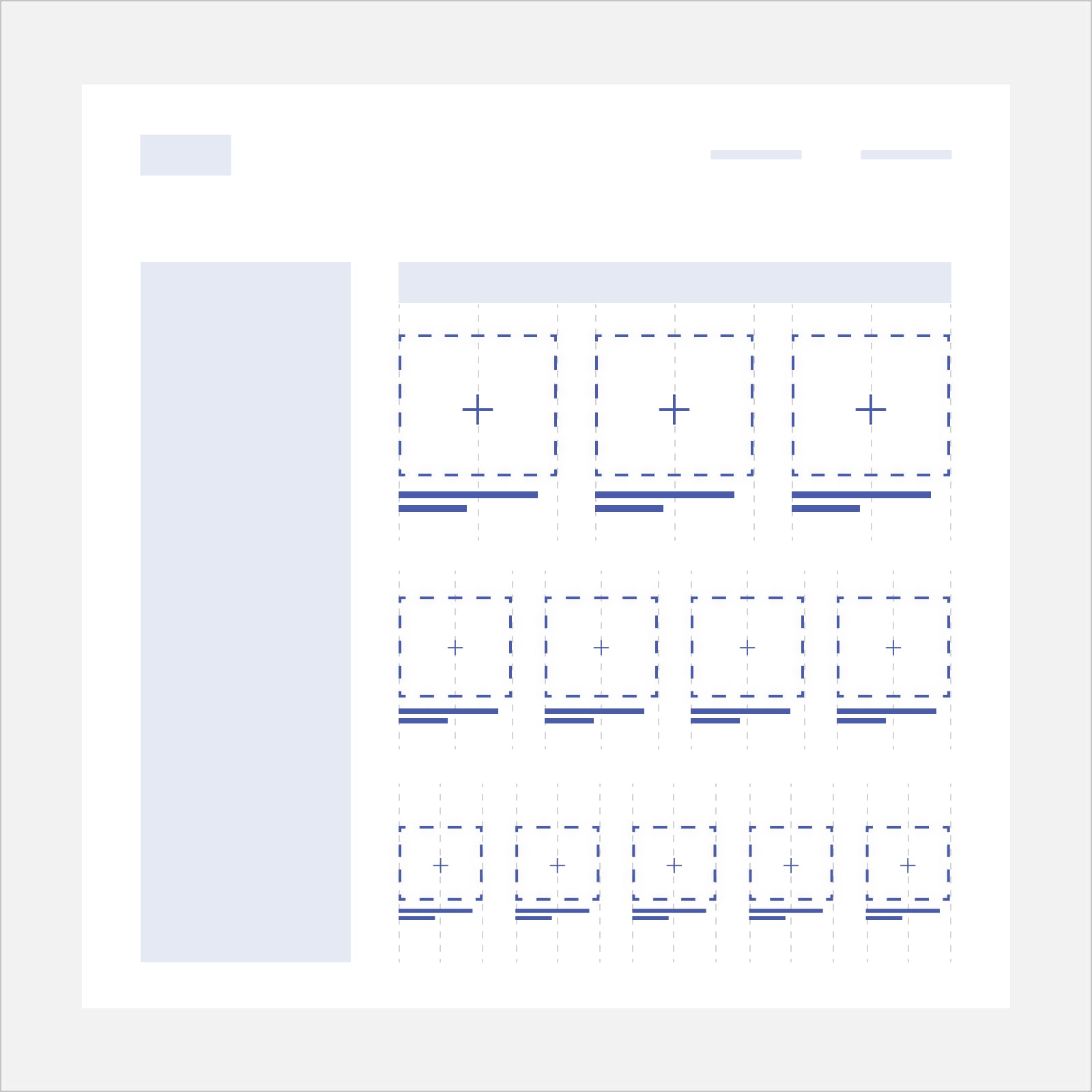 Edit Shopify grid
The grid is a set of horizontal and vertical lines that help to organize sections on the web page. All the content you want to put in your Shopify store is placed into the rows and columns and that's why it looks accurate.
Pages that have an accurate structure and clear organization are more user-friendly as this is simpler for the customers to find certain products and navigate around the store.
Shopify grid layout
The layouts built in a precise and flat way are called grid layouts. A Shopify website built on a grid system doesn't necessarily look like a chessboard, as grid layouts may be custom so this just helps your shop to look organized. You can use Shopify liquid grid templates to modify your grid layout. Liquid is an open-source template language created by Shopify so with the help of these files you will be able to add custom features to your grid templates.
Changing the number of products per page on Shopify
You can change the number of products per page by configuring your theme settings in the theme editor or by editing your theme's code (for example by updating the collection liquid file).
You can show any number of products you want, as long as you don't exceed the limit of 50 items per page.
Overall Rating
4.8 out of 5 stars (based on 5 reviews)
I turned to Spurit with the task to change the number of products per page. It was ready the same day. Kirill was professional and prompt in his communication with me.
I didn't like the standard display of products on the collection pages in my theme. That's why I hired SpurIT to make the product grid layout. Everything was done on time and on budget. I am satisfied with the work done.
Always done in a timely manner and fast response all the time! I would definitely work with "Spurit" again!
Good work! Now my website looks good and user friendly!