Add Shopify filtration and sort by options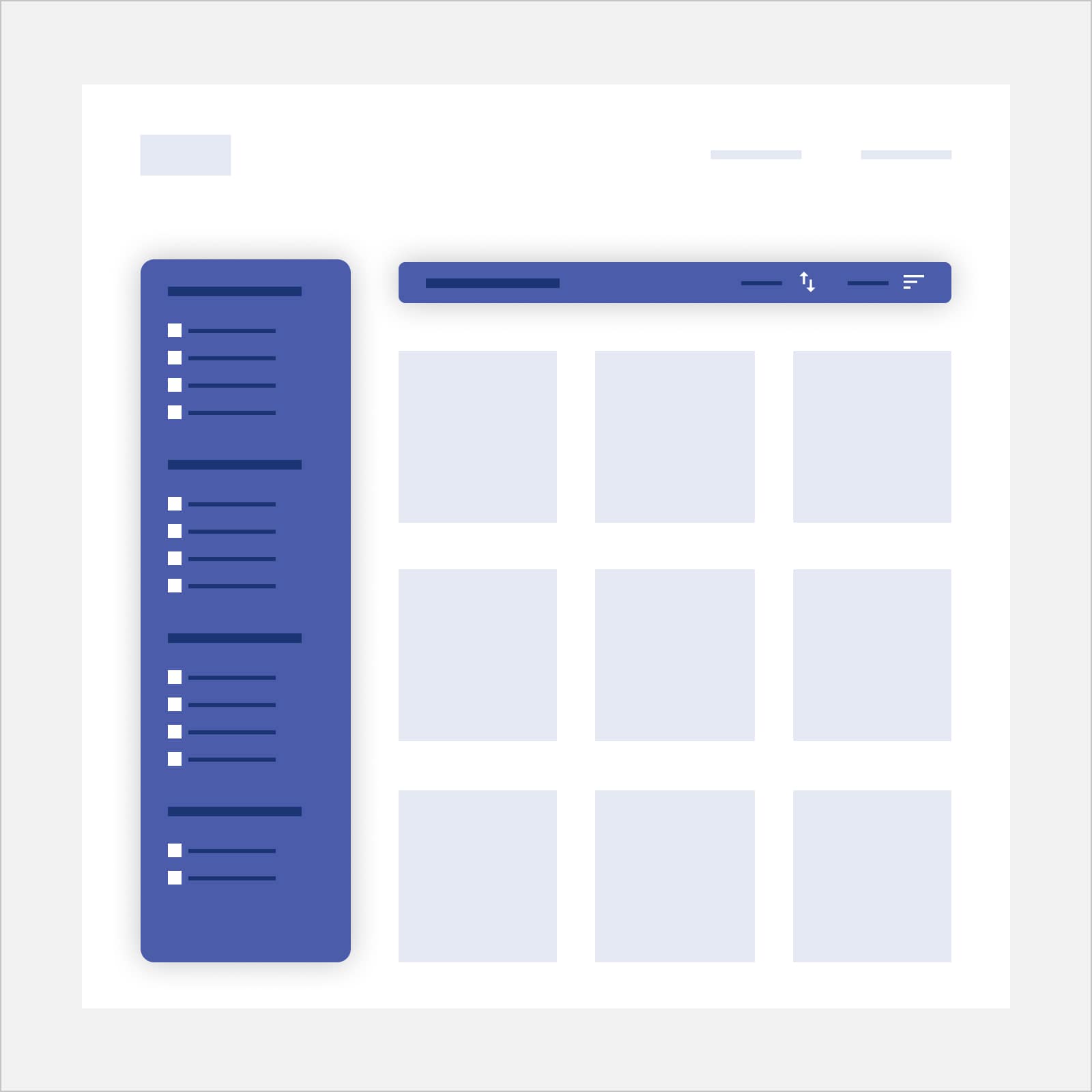 Filters and sorting options on Shopify
All of your items are listed in the Products page in Shopify. Shopify automatically sorts your products in the alphabetic order (A / Z) by product name. The maximum is 50 products per page. If you want to change the way they are listed then you can change their sorting order.
You can also filter the list of your products to show a smaller quantity of the items. For example, you can filter your items by:
category;
size;
product type.
Filtering function on Shopify will help you find certain products that you need to edit or update.
You can use Collection filter in Shopify. This filter shows the items that are available in a collection. After you choose Collection filter, you are not able to search, add other filters, or sort by inventory.
Product filter on Shopify allows you to show the products that are of the picked product type. You can also choose Product vendor filter option that shows the products from the picked product vendor.
Custom filters on Shopify
Shopify allows you to add custom product filtering in case you need to have additional filter options depending on your goods' attributes or you need to have different filters for different collections. This can be done with the help of the specific application or custom code implementation.
For example, you can implement custom price filter in Shopify to change price range of your items.
Sorting products on Shopify
You can sort your products by:
product name;
inventory;
product type;
vendor.
Sorting changes the order of the items in the Shopify admin, but not in your Shopify store. You can sort your product list to find the goods that need to be updated.
Liquid filters on Shopify
If you want to implement additional features or modify your filters, you can use Liquid templates. Liquid is an open-source template language created by Shopify. Liquid Filters are simple methods that modify the output of numbers, strings, variables and objects.
Overall Rating
5 out of 5 stars (based on 5 reviews)
Timely, professional and fairly priced!
I hired Spurit to change default "sort by". They completed the job exactly as I expected.
I'm very happy with the work done by SpurIT. They have patiently listened and understood the need and work. Kirill is knowledgable and easy to communicate with. Your project is in good hands with him.
I needed to implement the custom filter for my clothing store. And I already lost hope of getting what I wanted. I spoke to several experts who all told me it was impossible in Shopify. But Kirill assured me that his team could do it. And this is amazing, but they succeeded! I had to wait a bit, but the result was worth it. The filter looks and works the way I wanted. I recommend this team of professionals to everyone. The guys are not afraid to take on what others refuse.