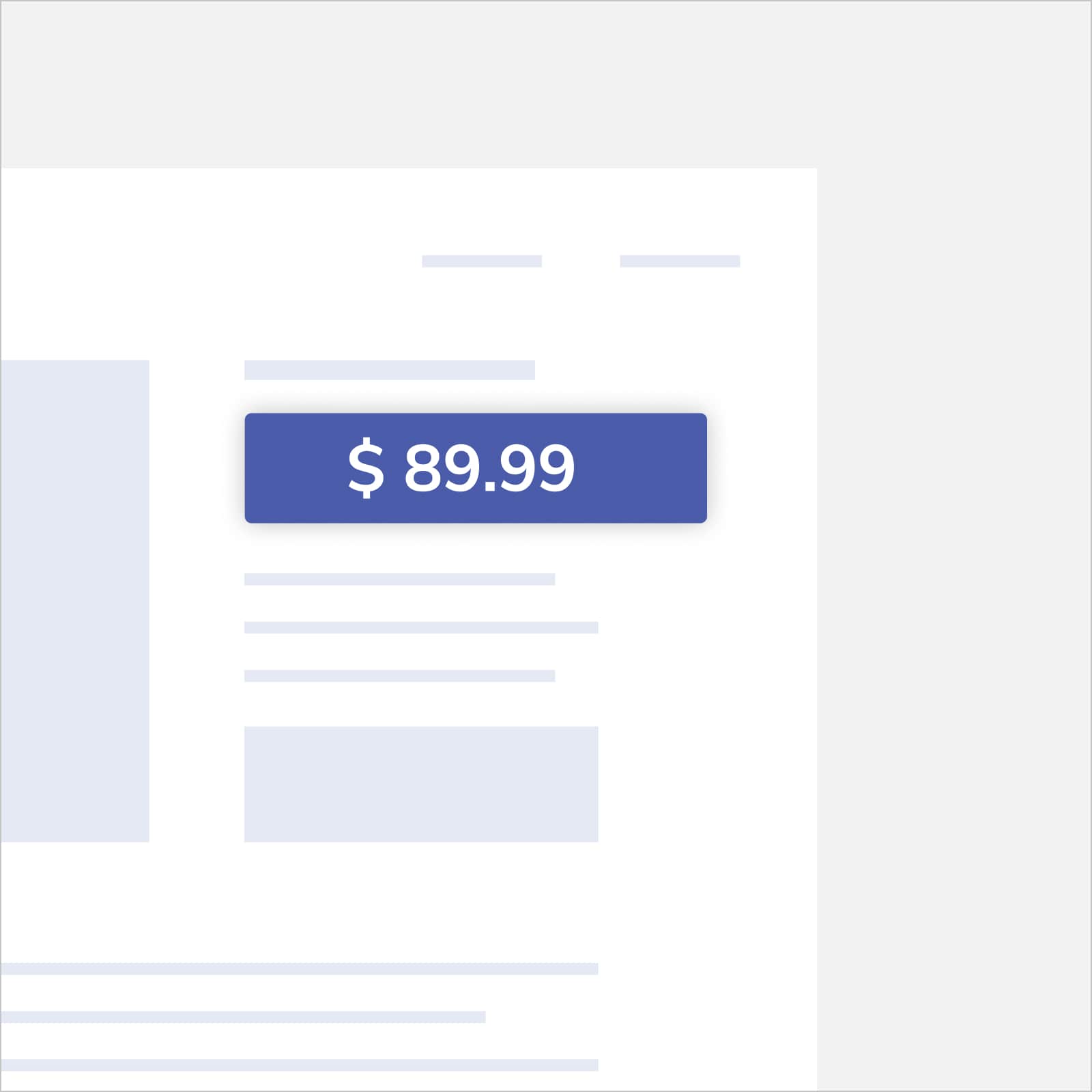 Changing product price on Shopify
You can change the price of your products in the Shopify admin. New prices can be added either individually cost per item, or by changing the price of all product variants at once. This is also called bulk price change and can be easily done in the Bulk Editor.
Hiding price on Shopify
To hide prices on the collection page you need to customize your code and edit liquid files by applying a special tag to the products which cost you want to hide.
Adding sale price on Shopify
If you want to strikethrough price to indicate sales, you can do it in Shopify admin by setting a "compare at" price. The "Compare at" price is the original price of a product and it will be crossed out when you indicate the actual selling cost of a product in the "Price" field.
Displaying variant price on Shopify
To display price range or make any other changes to the way product's price is displayed in your store (like showing multiple price levels or multi-country pricing), you need to change the liquid code of your website.
Overall Rating
5 out of 5 stars (based on 4 reviews)
Great company to work with. The team is knowledgeable and friendly.
I have been working with SpurIT periodically for two years now, addressing with their help different tasks. This time I needed a display price range on the products page of my bedding store. Everything was done as always quickly and at an adequate price. I never felt like my business was forgotten or pushed aside to make room for bigger clients. I would highly recommend!
I had problems to find a Shopify Expert to customize some special pricing calculations. The SpurIT team responded and did exactly what I needed. True professionals!