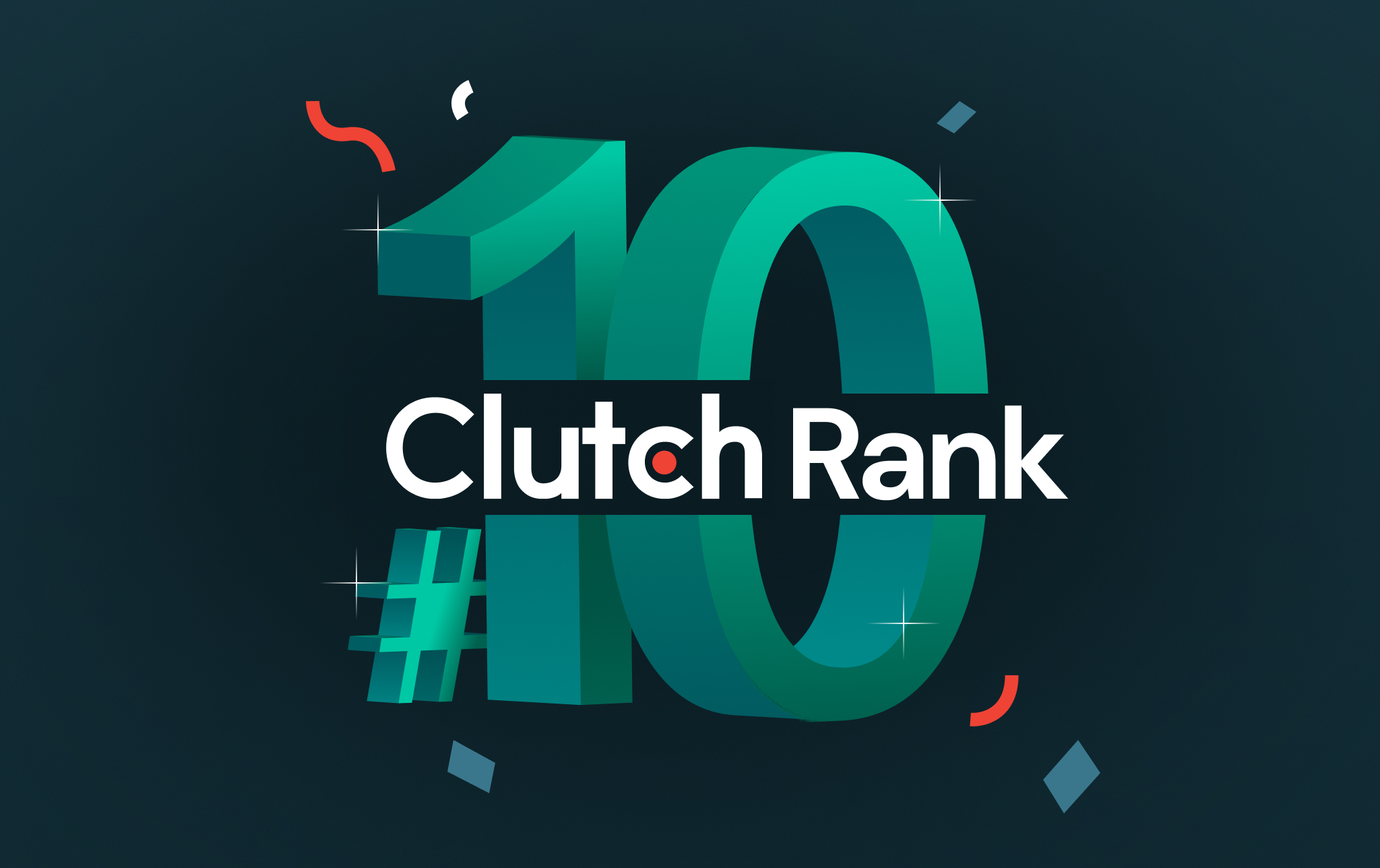 Having been working with Shopify since our establishment in 2011, we are truly honored to be ranked 10th among 3,500+ Shopify design and development companies around the world!
Getting to the top 10 of this Clutch list is an important milestone that proves our role as one of the global leaders in Shopify development. It also proves that hard work, honesty, and doing the best for our clients is truly the best business strategy.
This rank is also so valuable for us because it is based on the honest system of reviews, as Clutch is a B2B reviews and ratings platform that provides independent client feedback. It's impossible to underestimate the role of the clients' reviews on our work, which helped us to be featured on the list in the first place. Here are some quotes; to read the full reviews please check out our Clutch profile.
"We really appreciated their willingness to understand our situation and provide the best and the most adequate answer. At every moment along the way, they were able to answer our questions or requests in a timely manner. I had the feeling that I was considered, and I really was."
Thibaud Roose, Nail Addict LA
"SpurIT stood out because they communicated in a timely manner and completely understood our end goal. They spoke to us using comprehensible terms, not with programming or very technical terms. They explained and laid it all out on the table for us, and that was awesome. […] They gave me real answers and treated me like a true customer — their goal was to satisfy my needs."
Joe Mehl, Forest River, Inc.
"We had a kick-off meeting, and they asked all of the right questions and asked who we are catering to, and really dug into what was needed from us to become a successful player in our healthcare field. Everything from market research, testing phases, and ongoing support, they build our company back from the ground up. Very impressed with them."
Trevor Horne, ProNorth Medical Corporation
These words make us proud and happy, and we will continue to do the best for our clients so that our work always speaks for itself.
If you are looking for a partner that can take Shopify to its limits, feel free to contact us for a free consultation, and we will provide the most efficient ways of solving your business challenge!