Shopify app development to nail your workflow.
We build more than just apps. We create solutions that make business easier. Get any feature you need with a custom app that solves your challenges.
Discuss my project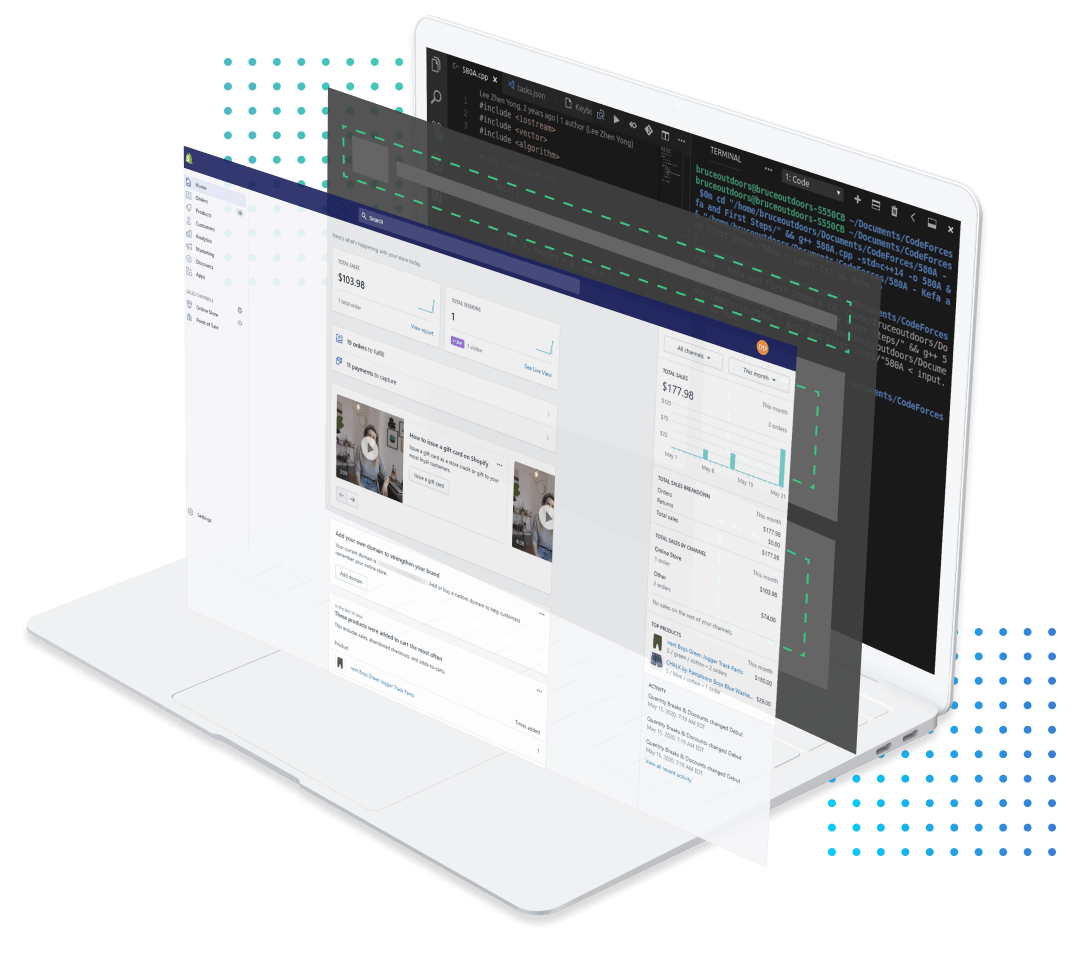 The Shopify app development company you need
Let the numbers speak for us
stores trust our products
4.8
average rating of our apps from more than 3k reviews
The apps we build make extremely complex processes easy. Often, our apps are truly one of a kind. If you need a specific business solution, we can either add the required features to one of our already existing apps, or create a new private one.
Be it a Shopify app, WooCommerce, or BigCommerce plugin development, our hands-on team combines Laravel and PHP with the latest Polaris (for Shopify), React and JS practices to deliver bespoke products tailored just for you.
We'll integrate any feature that can't be done out-of-the-box.
Custom Shopify apps we are proud of
37 apps for eCommerce and even more to come
Apps not only improve customer experience or increase conversions, but also help optimize and maintain the smooth functionality of your Shopify store, making it easy and enjoyable. Just choose the issue you'd like to tackle and get an application that matches your needs (and if you need something else, we'll build it for you).
Automate the functioning of your store and find more time for the things that matter.
Recurring Order & Subscription
Attract new customers and keep regular ones with all kinds of marketing campaigns.
Bulk Discount & Sales Manager
SEO Image Optimizer & Resizer
Quantity Breaks & Discounts
Make the check-out process as easy as never before with these great tools.
Recurring Order & Subscription
Boost your time-management by eliminating time-consuming and repetitive tasks.
Inspire to buy and convert visitors into customers.
Quantity Breaks & Discounts
Sales Countdown Timer Bar 2.0
Post Purchase Checkout Upsell
Upsell Popup ‑ Sales Pop up
Customize your store with specific features that exactly fit your business needs.
Free Shipping & Hello Bar
Sales Countdown Timer Bar 2.0
Post Purchase Checkout Upsell
Upsell Popup ‑ Sales Pop up
SEO Image Optimizer & Resizer