We do all your small Shopify tasks.
Looking for the best way to update your online store? We'll take care of all the theme tweaks while you do the business. Order from our catalog and get that feature you want.
As simple as that.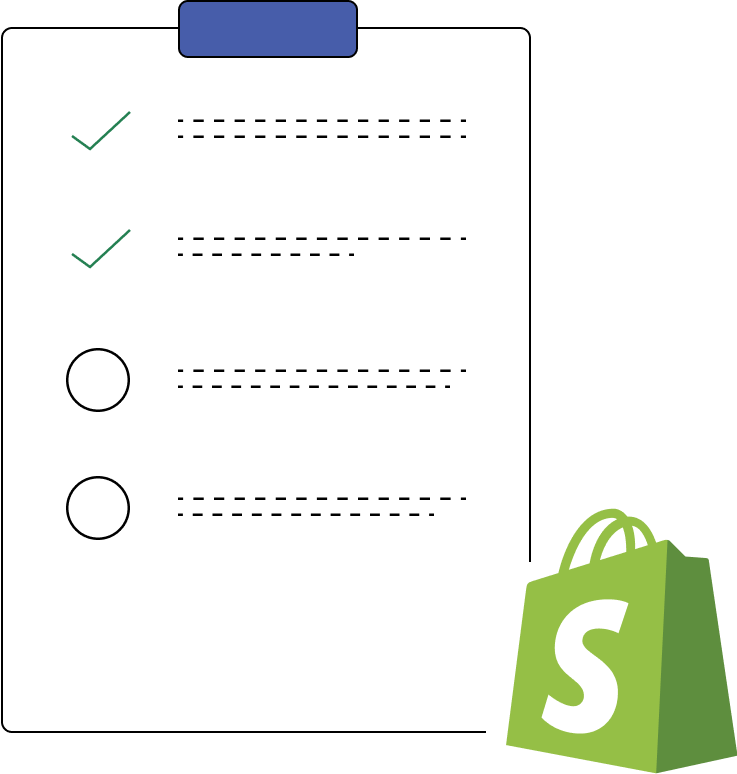 Sooner or later, every store owner needs to make some improvements to their website here and there. That's where our Shopify expert team comes into play. Any customizations, from small to complex, are as easy as 1-2-3:
Order required implementations directly from a product card.
No more messy emails, and no more time wasted for unnecessary communication. Just results – timely, reliable, and future-proof.
The best fit for your business
We build functional, result-driven, attractive websites. Stand out from the crowd and unlock your business' full potential.
We are a team of certified Shopify experts with more than 9 years of experience. As a full-service eCommerce development company, we know the platform inside and out. We can do any Shopify related tasks, from minor theme implementations to creating complex custom themes. This makes us the best choice, as our wide Shopify knowledge allows us to deliver every small detail to fit your business in the best way possible.