Design that drives your sales
We make websites crafted to fit business needs. From a small-scale mockup to complex solution development. Get a full design cycle in one place.
Get a quote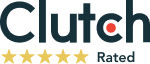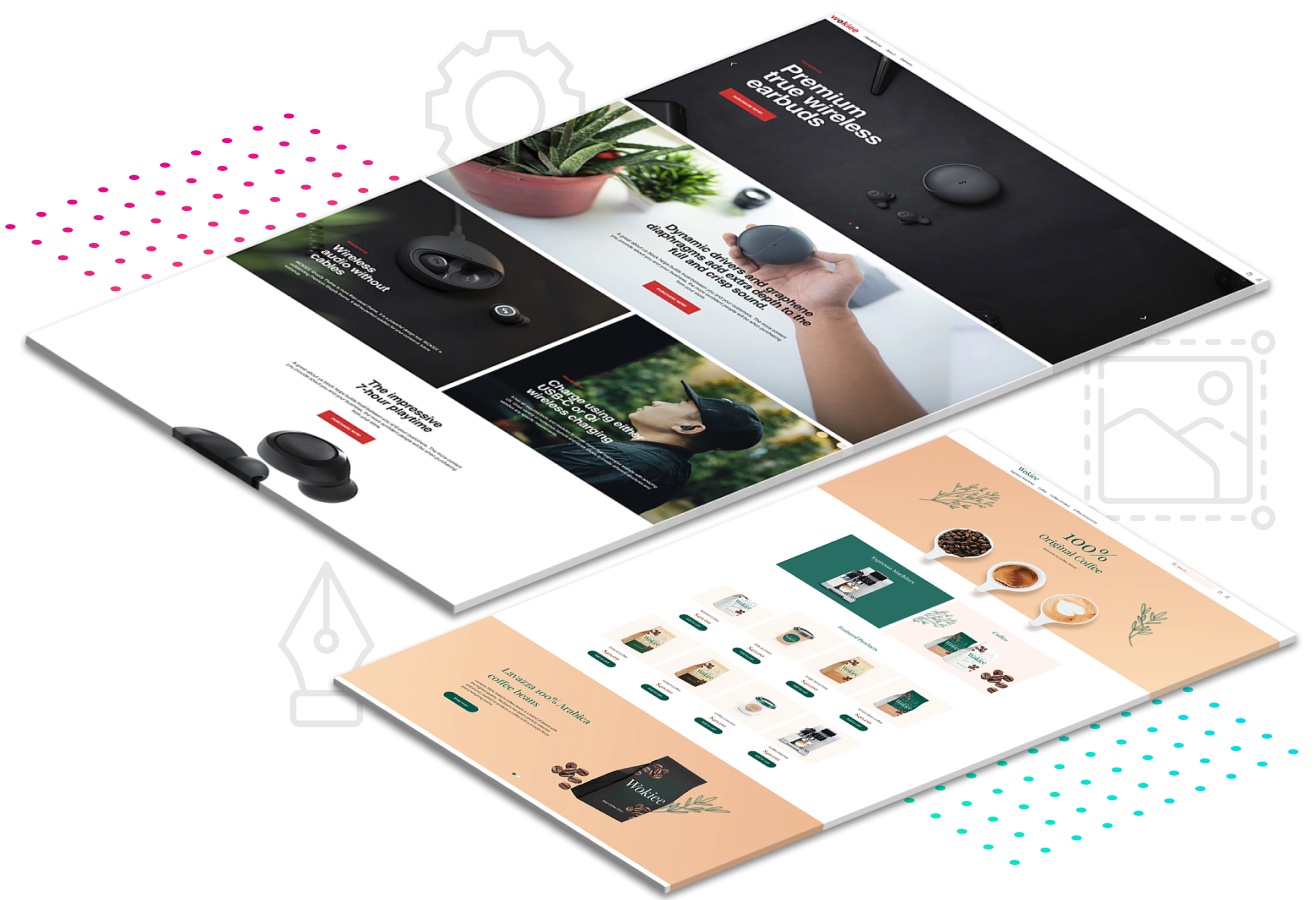 Your website impacts how customers perceive your brand, and it presents your business to the world. Good design is not just a beautiful image, but an enjoyable and smooth user experience. An easy-to-use and nice-looking website encourages your customers to complete a purchase. So, investing in your store's design literally means investing in your store's increased number of conversions as well. That's why online customers' experience is the core of your eCommerce business success.
We combine two essentials – technical excellence and the latest web design trends, optimized for conversions.
Our team provides a full design cycle, from concept to conversion: we design, code, test to check everything is working smoothly, and then deliver the results you need.
Effective design for a small company and working enterprise solutions are different. But, after hundreds of clients from small and medium-sized businesses to Shopify Plus companies, be sure you get the best solution evidenced by years of our real-life experience.
In the end you'll get not just another impressive but impossible-to-use set of elements, but a turnkey solution carefully crafted to fit your needs and budget exactly.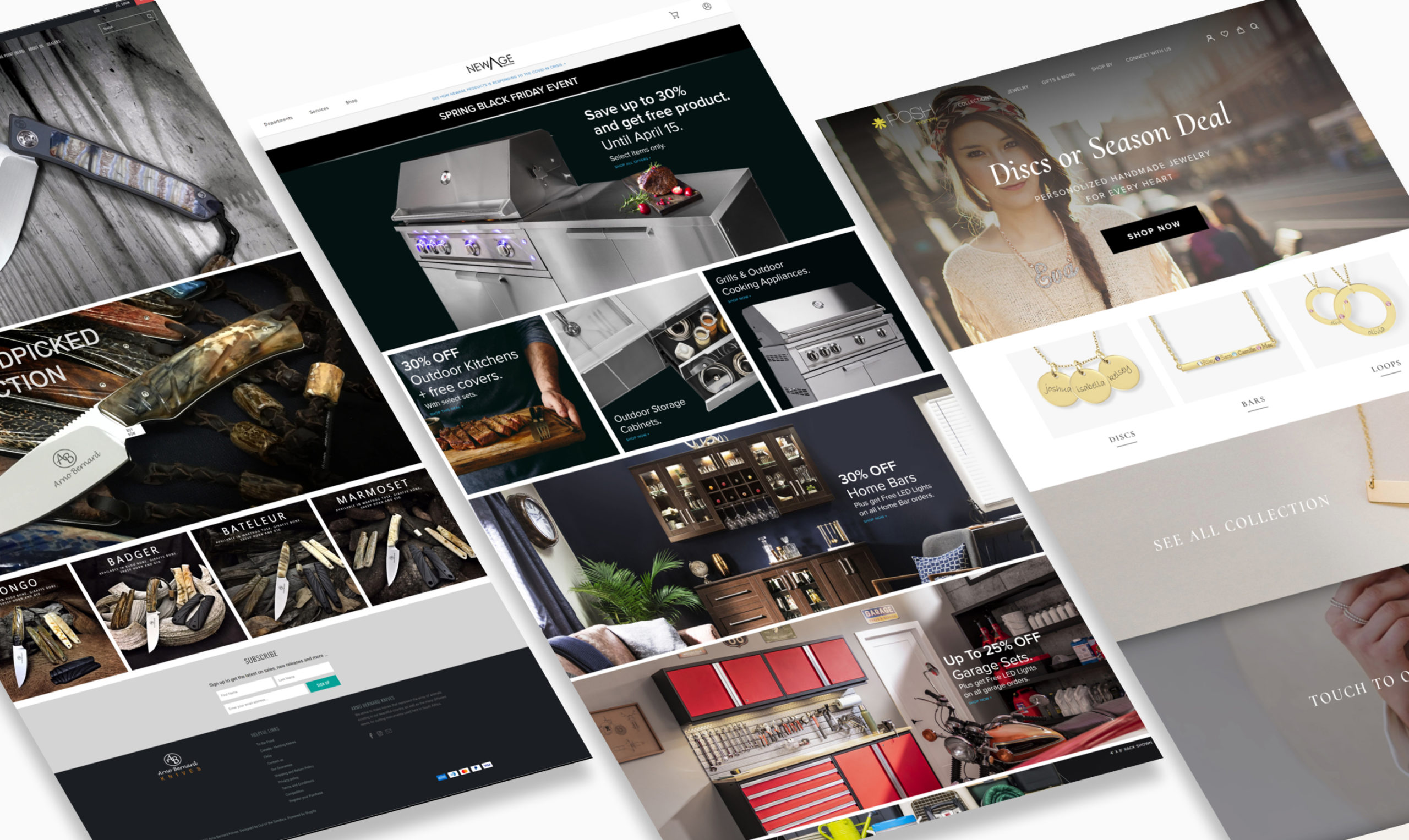 We deliver results, not just another beautiful image.
Full range of design services for your Shopify store
From complex theme development solutions to customizing separate pages or even elements – we are here for you.
Shopify theme development from scratch
Come to us with just an idea and get a ready-to-use online store that creates a compelling and engaging shopping experience for your customers.
Customize the pages you need
When everything is great, but there's something you'd like to improve — we can deliver the results you want. Need a homepage design, customized product grid, or to add a thank you page?
We are here for you.
Improvement of the website functionality
You can rely on us with small tasks as well, we can do everything from customizing the Shopify buy button to adding product swatches. If you need something, be sure we've already done it hundreds of times before and know the best way to do it right.
Research
We immerse ourselves in the specifics of the business and conduct thorough research on competitors in order to pinpoint the problems we are solving and determine the client's goals.
UX design
After collecting and processing the data, we think through the user flow and create a prototype.
UI design
At this stage all the details that make up the website's visual style are carefully crafted: we create layouts, buttons, illustrations and icons.
Build and test
Here our main goal is to make sure that website looks great on any device, so we create a responsive interface for different resolutions and test each element.
Launch and support
We don't disappear after the work is done. We walk the client through how to work with the improved functionality, and support the project after launch.
We can start at any point and solve literally any issue you are facing.
We are a full-service eCommerce agency, and our services cover all the stages of online store creation and its further digital promotion.
You'll have your own personal manager, a single point of contact who will take care of your project every step of the way, and nurture
it from your first message to the final sign-off.
No vague promises or obscure communication. With our no-pressure proposal you know what to expect
from every work stage.
We are constant learners with beginners' minds. We face rigorous challenges on a regular basis in order
to deliver our clients cutting edge technology solutions according to the latest design trends.
9 years
of expertise
All of this experience behind our backs allows us to see many steps ahead: we'll help you avoid unnecessary spending and wasted time.
5

average rating
We are not the guys who simply put things where you tell us. Staying on the cutting edge of trends, technologies, and tools allows us to think ahead, and always do more than we were hired for. Our rating proves it.
75K+ stores
trust us
Best stores trust us when using our services and products, and every day we do our best to continue delivering an unforgettable shopping experience.