Your business idea brought to life with a Shopify custom theme
We build functional result-driven and attractive websites. Stand out from the crowd and unlock your business' full potential.
Discuss my project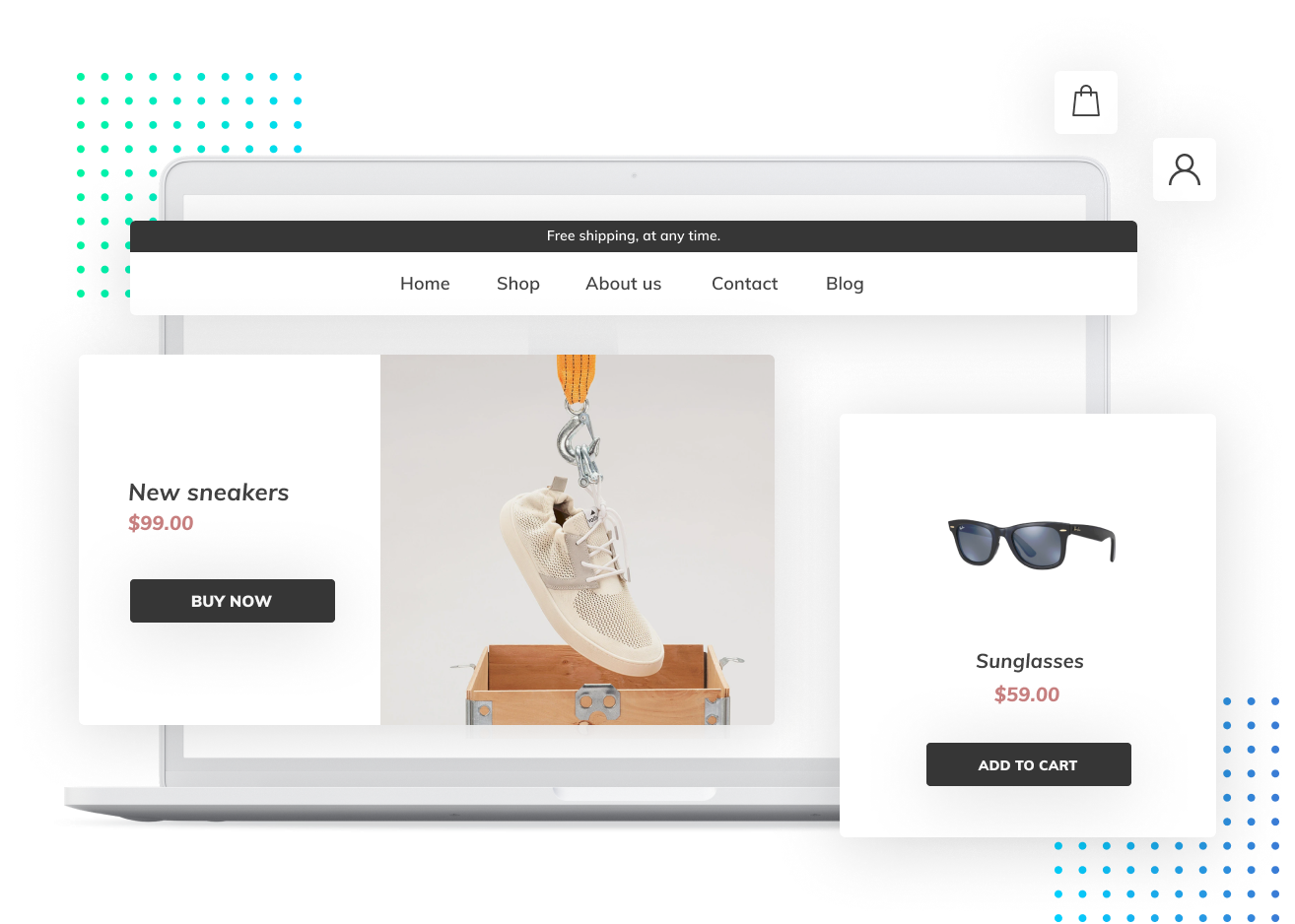 When is a custom website a must?
You've got a vision for how your store should look and work.
You don't want to settle on a typical store and you want the look to make you clearly stand out from competitors.
Your business model requires both custom functionality and custom design, and it's impossible to find a theme that combines it all.
Benefits that come with a custom theme:
With custom functionality you can suggest something to your customers that your competitors can't. A well- thought UX makes your store easy to use and lures shoppers to come back.
When thousands of businesses use one theme, all stores look pretty much the same. With a custom theme, however, you get a custom design, so your store will be one-of-a-kind and easy to remember. Great design drives great sales.
A ready-made theme always has code limits and it can be hard or even impossible to change it in a certain way. When it's you who makes the decisions, we can create literally anything you want.
With accessibility becoming a must, it's better to stay away from legal consequences and secure your business by building an online store the right way from the very beginning. There's no guarantee that it would even be possible in a ready-made theme.
A custom theme is a way more secure choice for a growing business. Development brings changes, which means new standards for your online store. With your own theme, all customizations come quick and cheap. With a ready-made theme, however, changes may take hours of developers' work with no result guaranteed.
Seamless store management.
Custom theme development means a thorough analysis of how your business works. It's possible to build-in all the necessary apps right from the start to optimize the business processes and save hundreds of hours of work.
Get not just a theme, but so much more.
The way shoppers see your store from the outside.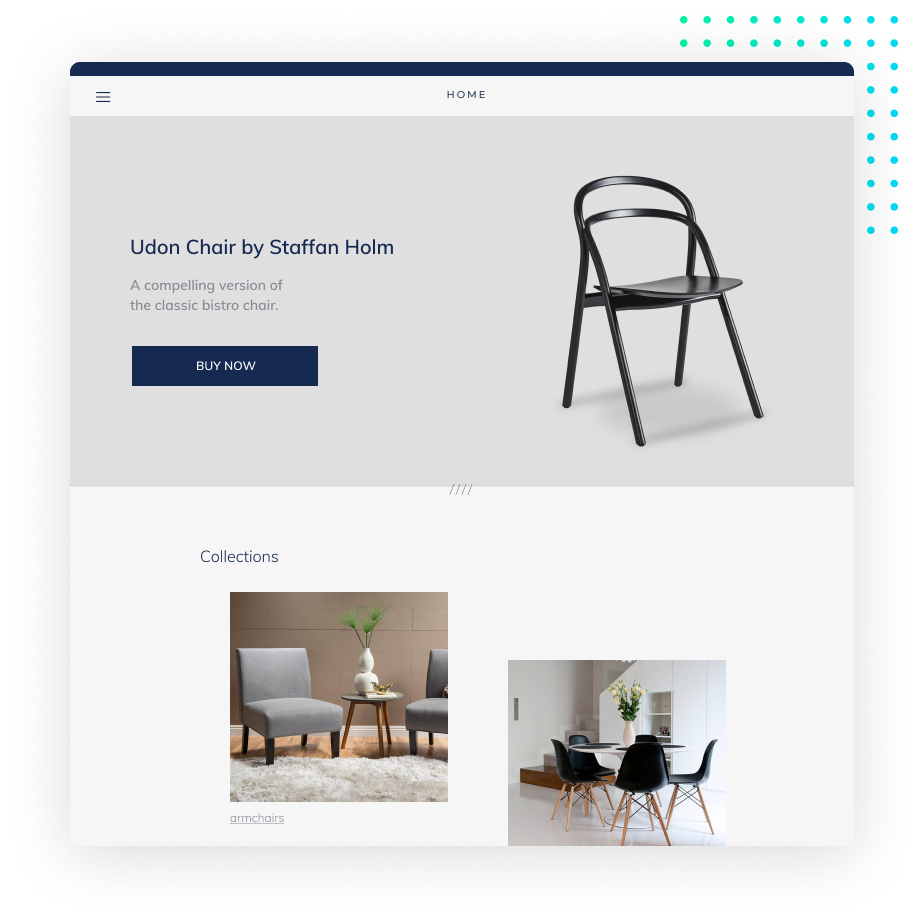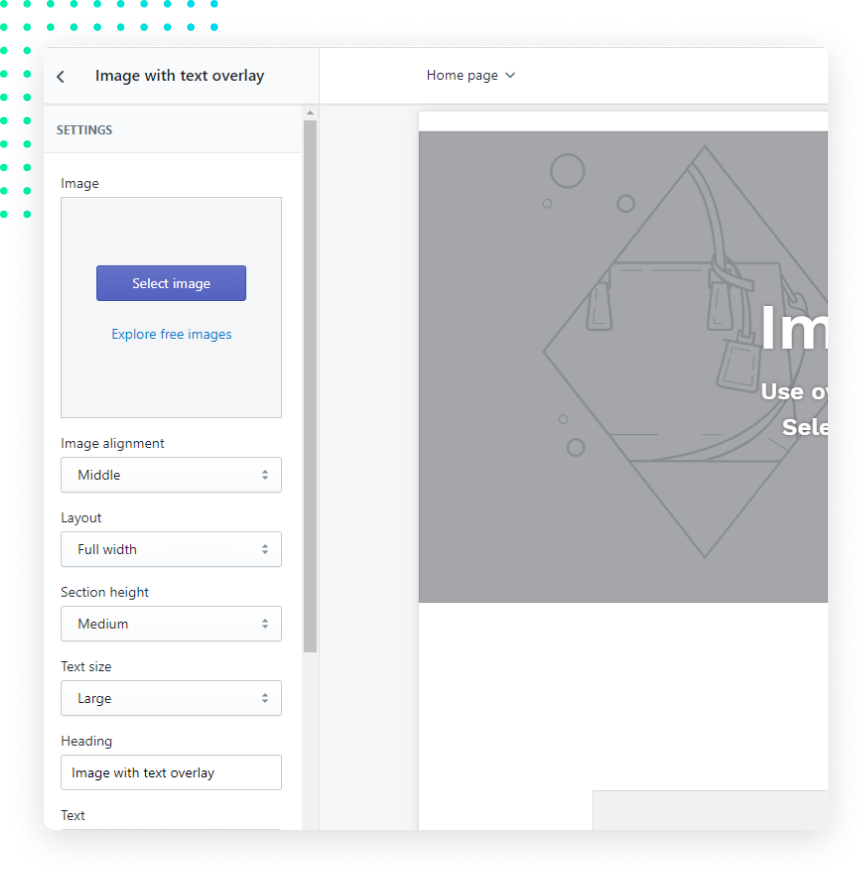 All theme settings are in Shopify Admin and you can change them from the inside.
You get not only the set of required templates but also any custom template you need.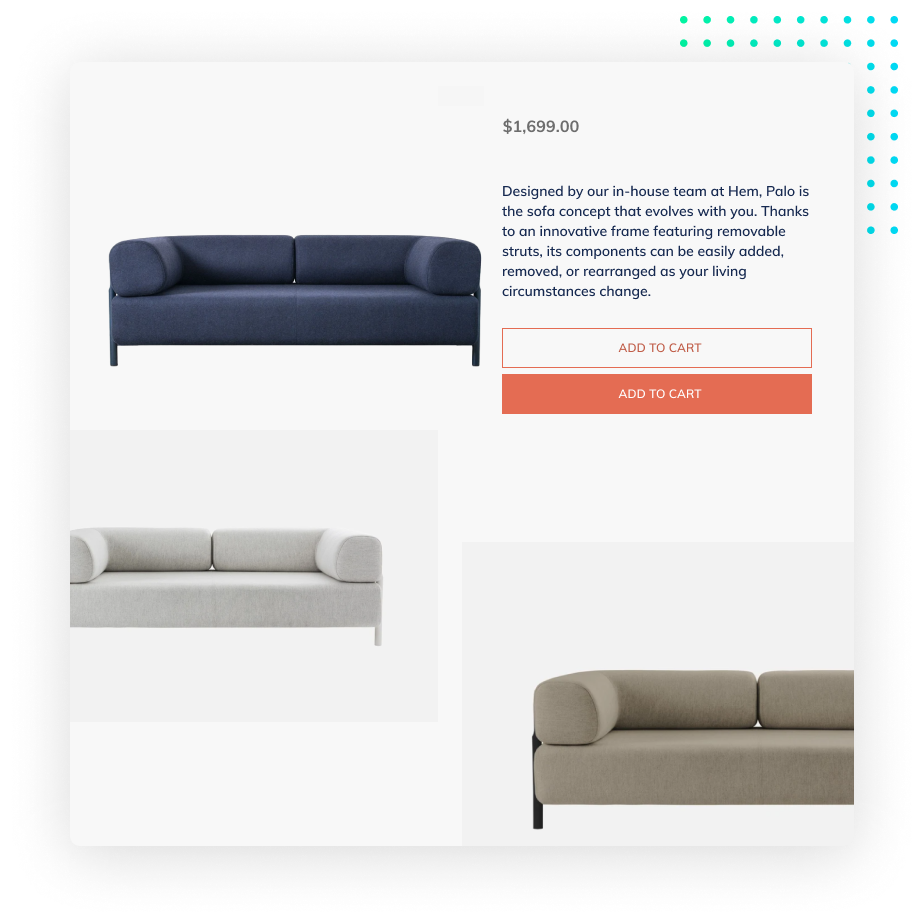 Custom theme development process:
We go deep into your business' core to provide the best ways to run it smoothly.
If you already have a design, we think through the functionality behind it. If not, we create everything on our side.
When the architecture is well thought out, we start coding it into life. First, we do it in the development environment and when the main pieces are ready, we deploy them to the client's store for tests, demos and subsequent improvements.
You choose any way, comfortable to you, to check out the work done. That includes viewing demos, reading reports and/or jumping on calls with the team if you like.
After everything is ready, we test it first on our side. Then, you test it on yours, and some final changes are applied, if there even are any.
When you're happy with the result, we complete the works. But this doesn't mean it's all over! We continue to take care of you and support the project after its launch.
Let us take your business to the next level.
Any theme, regardless of how expensive it is, can lack the functionality that's specifically required for your business, and custom development will allow you to skip the phase of trying unlimited templates or paying for apps that do half of what you need.
Order theme development from our team of professionals and get:
a custom template, optimized for conversions
cutting-edge functionality for your business needs
a carefully crafted online user experience
the chance to once and for all settle business issues that have previously required a lot of time and effort to solve