Get the best. Migrate to Shopify.
Any platform. Any store. Trust the experts and do it right.
Transferring a store to another platform can be a tough ordeal. We'll make your Shopify migration safe, easy and quick, making sure that nothing is lost along the way.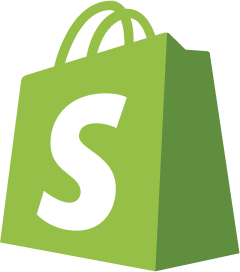 Complete import to Shopify
On the new website you get:
Same rankings – we'll redirect all of your URLs, website structure, and domain settings, so your Search Engine Optimization (SEO) remains intact;
All products with their descriptions, images, reviews, metadata, etc;
All pages from the previous website;
Any functionality from the previous website that we can adapt and implement;
No-bugs guarantee and 1 month of support free of charge.
We'll make sure all that you worked for is saved.
Our wide eCommerce expertise allows us to say that it's is a platform worth consideration:
Scalable infrastructure that fits businesses of every size
Fully hosted servers with 99.99% uptime
User-friendly admin panel with no coding skills needed to run the business
Seamless platform updates that keep you on the latest version
No security breaches; your data is completely safe
Out-of-the-box business solutions
Easy setup and website customization
More than 2.4k apps for any additional features you may need
Easily integrated with Amazon, Facebook, Instagram, and other major platforms
Switching to Shopify is a great business move. You get a fully hosted solution with no server-related problems that otherwise require tons of time and money to deal with. No more messy admin panels, chaotic system upgrades, and hidden costs – just a seamless out-of-the-box Shopify store for a standard fee.
Step-by-step migration process
We obtain access to the servers where the store is located.
Then, we start creating a script and its manual settings to fit the individual needs of each project.
Next, we upload the migration script to this host server after ensuring that all the data is matched correctly between the two platforms.
Then we start running the script to transfer all store data to Shopify, which may take some time (depending on the data volume needed to be migrated).
After that, we do manual revision to double-check that no data was lost.
Note: Store design, functionality enhancements, or custom development (if needed) occur before data is transferred, and is conducted for each project individually.
We will not only migrate you safely, but also provide everything to make your business run smoothly on Shopify. Whether it design, setup, custom functionality, or anything else – get all you need in one place.
Migration from one platform to another is not a simple data transfer. Migration, when done well, includes development, design, and all other tasks to make sure you get the same store on Shopify that you had before.
Our Shopify experts have more than 9 years of hands-on experience and vast development expertise on the platform. We offer you a complete migration where you don't need to worry about anything – all of the data, design, and functionality will be transferred to Shopify just as they were.
Years of developing moneymaking IT solutions
Web Stores use our services and products
Apps we created for eCommerce platform
Shopify migration from the experts.
You may face certain restrictions that can affect your business scaling in the future. It's better to review everything that the current platform has to offer beforehand, and if it doesn't match your business needs, migrate to Shopify.
wooCommerce to Shopify migration
Weebly to Shopify migration
Volusion to Shopify migration
Squarespace to Shopify migration
Magento to Shopify migration
BigCommerce to Shopify migration
Prestashop to Shopify migration
OpenCart to Shopify migration