Shopify Migration
Best migration service
from proven eCommerce expert
Best migration service
from proven eCommerce expert
Complete store data transfer. Considering all your needs.
No bugs guarantee. ASAP.
Migrate my store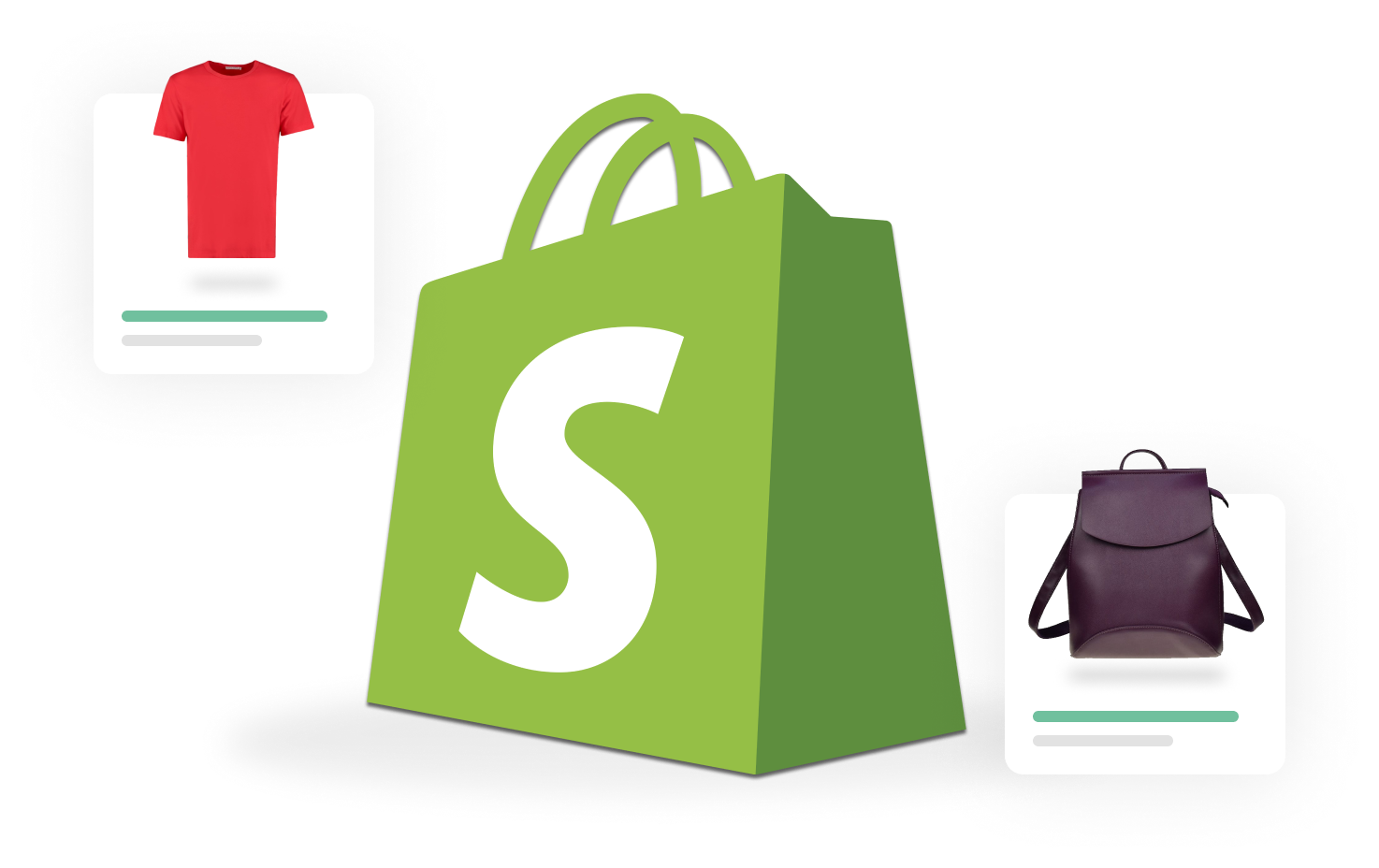 What can be migrated
from your store?
What can be migrated from your store?








How does migration happen?
How does migration happen?
We process your request during one business day.
You will get project estimation in 3 business days.
Transfer your store in 4 days – 4 weeks.
We start the migration process with the adaptation and design of your store.
SEO store optimization with saving of traffic and positions.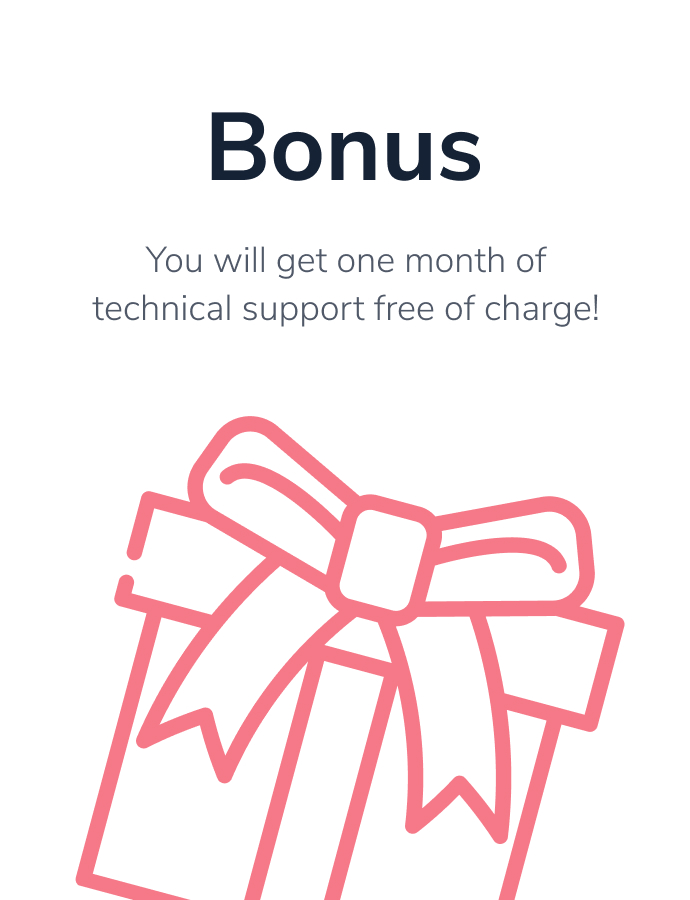 No bugs guarantee. What does it mean?
Our quality assurance team will provide stable work of your online store. But regardless, we will give you one month of technical support free of charge.
How much does a migration cost?
Please contact us to get additional details and an estimation of price.
Who will work on my project?
Our Shopify experts team will quickly realize any of your ideas and provide stable work for your online store

Philip Zhavrid
Customer success manager

Philip Petrov
Project manager

Olesya Ponomaryova
Quality Assurance manager

Pavel Kopats
UX/UI Designer

Alexey Apanovich
Project manager

Alexander Tkachev
Middle Developer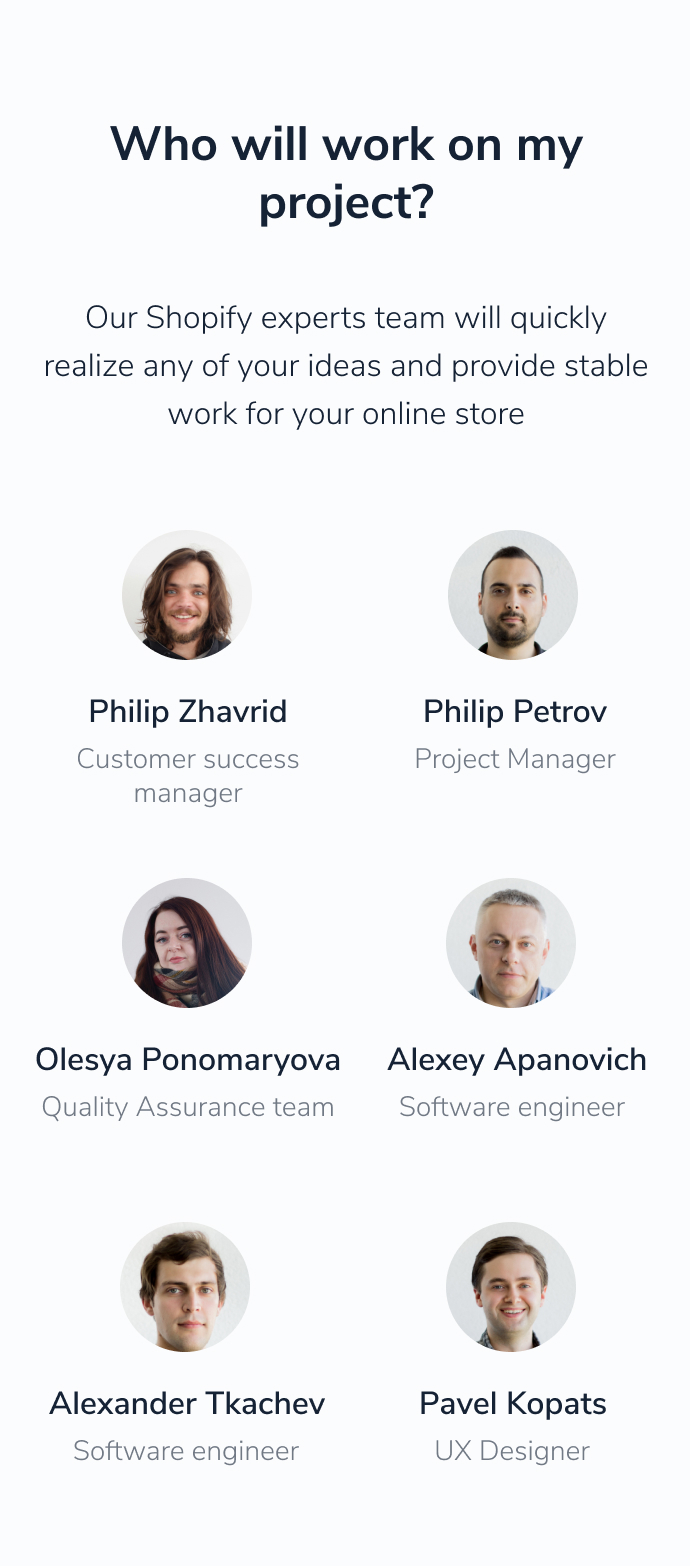 Why is it worth entrusting us with migration to Shopify?
See what others say about our services
"SpurIT has been working with us to custom build solutions for our Shopify e-commerce site as well as provide software consultation that has helped NewAge get to where it's today. As a rapidly expanding company, NewAge has developed a vast amount of requests with regards to e-commerce capabilities. SpurIT has helped us figure out ways to better manage all aspects of our site and online presence including marketing integration, custom development, order management, and analytics integration.
Any company, big or small, should definitely invest some time into discussing a way that SpurIT can help improve their business and software needs. SpurIT are experts at what they do and always work to make the client happy".
Lloyd Kim
Project Manager
Start the migration to Shopify today!