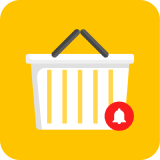 Shopify Abandoned Cart Reminder App
An App To Combat User Uncertainty
Stop losing clients by implementing this amazing app.
Make your cart easily generate sales.





Pricing Plan
$8.95 / month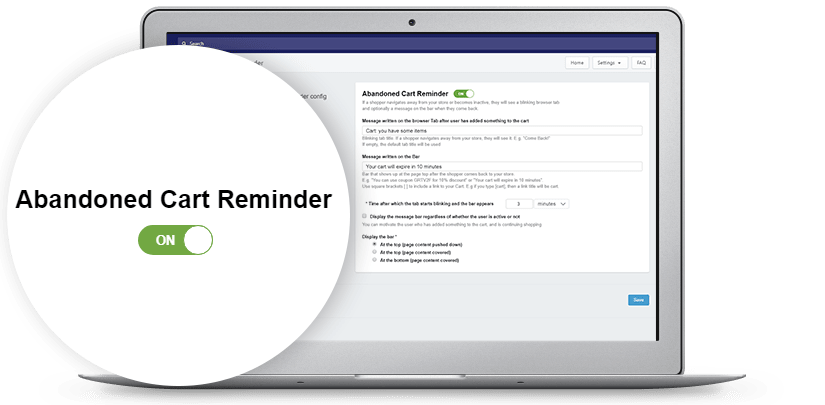 Keep Customers Focused on the Order

Do you want to increase the number of sales? Just turn on the app and set the reminder time. A bar at the top of your site and the flicker of the tab in the browser will remind your customer to complete their purchase.
Follow-Up Recovery Emails

Sometimes users leave Shopify stores with their orders abandoned. Want to bring them back? Use recovery emails with fully customizable messages to restore their cart and complete their purchase with this app.
Personalize your messages

Easily create messages by changing colors and sizes, fonts and backgrounds using our comprehensive editor.
Automatic Discount Promotion

Give users an extra reason for coming back with the abandoned cart Shopify app! Set up discounts or coupon codes to motivate customers anencourage sales.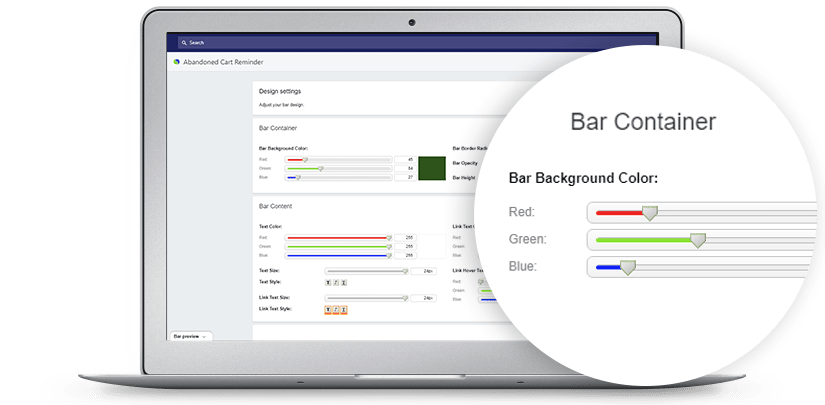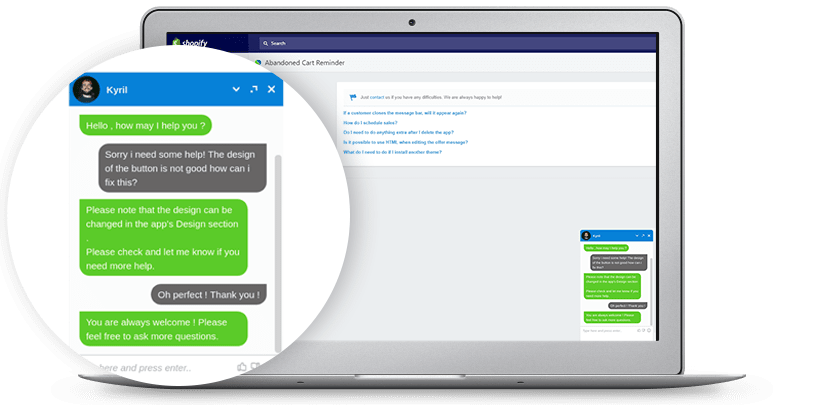 One-Click Installation

The fastest installation procedure will get closer, faster to sales increases. A few seconds of waiting and your Shopify store will start generating revenue.
Get Quick Free Support 24/7

You will not be abandoned face-to-face with the problems in this checkout app. Our fast technical support will quickly deal with any issues concerning this Shopify app.
Get the App for Free
Made by professionals with Love ❤️
Let us introduce you to our Shopify Abandoned Cart Reminder App, a perfect tool to manage uncompleted purchases and attract the customer's attention. First of all, it tracks your Shopify visitors and their cart status and in the event that the user has gone to another tab, the app will have the abandoned tab blinking on the store's page.
Also, it enables to set an expiration time for a cart and add a reminder in the app to alert the customer that time will soon expire.
Read the User
Reviews and Testimonials
"Great app, easy to use. Many thanks you deserve 5 star. Highly recommended."
My Chen Chebo
"The best app! I recommend this app. You will never look for anything else."
Kezboutique
"Great app to use, I'm very pleased with their work because it really works!"
Alphashirt
"Invaluable to make money on the back end of my store's sales strategy."
Fido Fillets
"Sorry but I wanted to rate this App 10 but only found 5 stars! …Helpful team and easy to use app. Well done!"
Volanie Creative Designs
"Very useful. Creates a sense of urgency in the store. Recommended"
Elegantify
See all official reviews →
Read the User
Reviews and Testimonials
Great app, easy to use. Many thanks you deserve 5 star. Highly recommended.

My Chen Chebo
The best app! I recommend this app. You will never look for anything else.

Kezboutique
I personally endorse this app. I have gained more traffic and sales due to this app.

Braceletsave Com
This app works great and I have gotten some good sells because of it.

Allies Retail
Best free app I have found to boost sales with notifications and get customers subscribed to email lists.

K And M Gifts