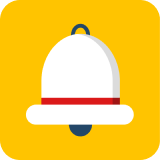 Shopify Discount Reminder App
Notify customers when you lower the price
Allow your customers to subscribe for products
and get notified automatically when you lower the price
or place products on sale.





Pricing Plan
$9.95 / month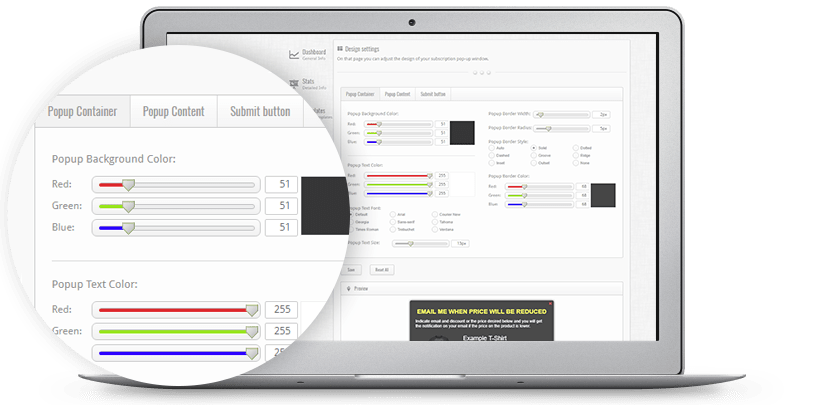 Highly-Customizable popup design

Design of the popup window could be adjusted for any theme using handy online editor.
Email notifications

Create email content in different languages for customers from different countries and notify them about product changes.
Multilingual function

You can translate the registration form and email content into any language for customers all over the world.
No coding required

The app doesn't require any manual modifications of your store during the installation process!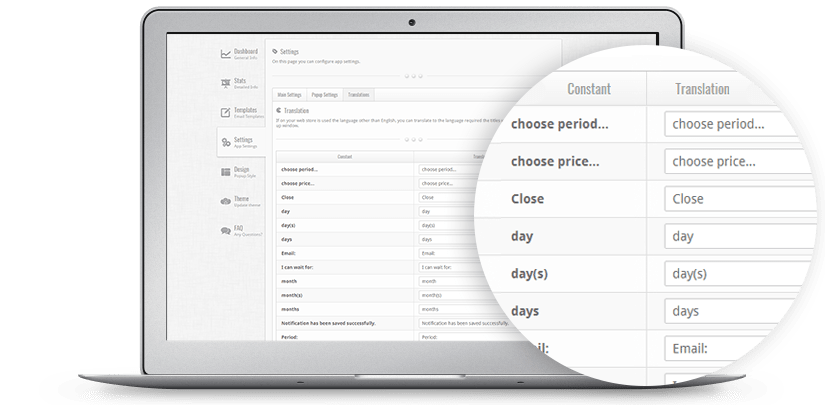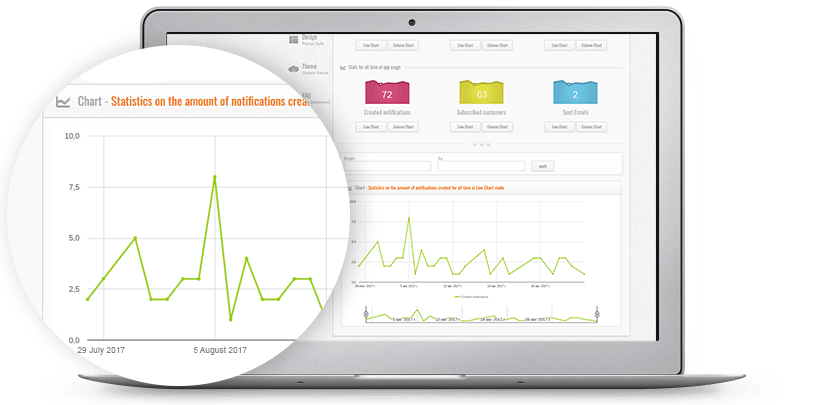 Quantity statistics and graph data

You can control efficiency of your application using dashboard with daily, monthly and all time statistics.
Live technical support 24/7

We are ready to answer all urgent questions and address all urgent concerns.
Get the App for Free
Made by professionals with Love ❤️
Many online customers are not satisfied with current prices. They expect the holiday season to have big sales, deals, bulk discounts, coupons, and free shipping offers. At the same time, clients are too busy to chase new discounts or coupons during their daily labors. In order not to lose these busy customers and chat with them, the Shopify Discount Reminder App was invented.
Read the User
Reviews and Testimonials
"Thank you for making my work life so much better with this new app! I love it."
My Doggie Shop2
"Very nice app to allow interaction with customers. See what they would pay for products and market accordingly."
Electro Junky
"This app works great. You can stay in touch with customer and send targeted promotion."
Sunnysmile
"The app works great, when I installed it 3 days after my sales increased in approximately 13%."
Gadgets World Gt
"I will use it again and again and I strongly recommend it to everyone. You can customize it as you desire."
Adamdress
"Great App! Got our first customer shortly after installation. Very pleased with this."
Bio Beds Plus
See all official reviews →
Read the User
Reviews and Testimonials
Thank you for making my work life so much better with this new app! I love it.

My Doggie Shop2
Very nice app to allow interaction with customers. See what they would pay for products and market accordingly.

Electro Junky
I personally endorse this app. I have gained more traffic and sales due to this app.

Braceletsave Com
This app works great and I have gotten some good sells because of it.

Allies Retail
Best free app I have found to boost sales with notifications and get customers subscribed to email lists.

K And M Gifts