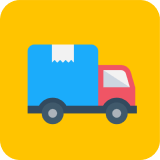 Shopify Free Shipping & Hello Bar App
is a Way for Enhancement your store
You can strive to be the one who gains the profit
from shipping with this 5 rating application.





Pricing Plan
$8,95 / month
Bar display conditions

You can configure the display of the targeted offer if a person visited a certain page with the goods, in case of a second visit, or if the order in the basket or order for a certain amount etc.
No developers skills required

Installation or usage of the Free Shipping Bar Shopify app doesn't require any special manual modifications. And insightful editors are able to create the bars that look completely the way they want it to.
Customizable design

Settings of the Free Shipping app at Shopify give the opportunity to easily display the bar on the page's up or bottom parts and define the duration of the popup message. Also there is an option to add buttons, links and HTML code to the message.
Unlimited number of offers

The app doesn't have any limitations for visitors or the number of offers.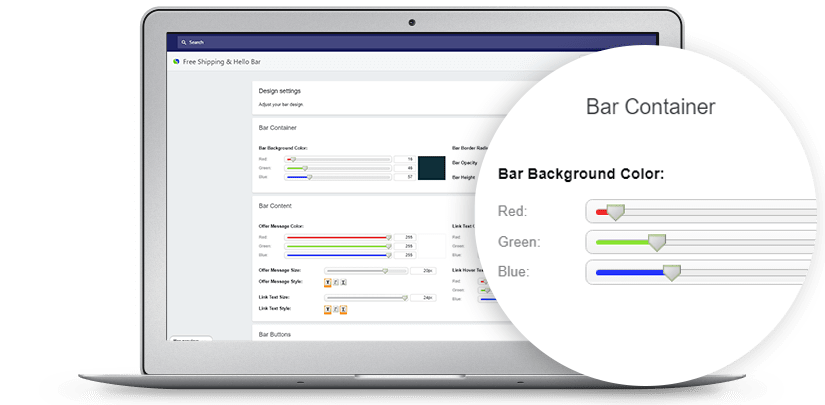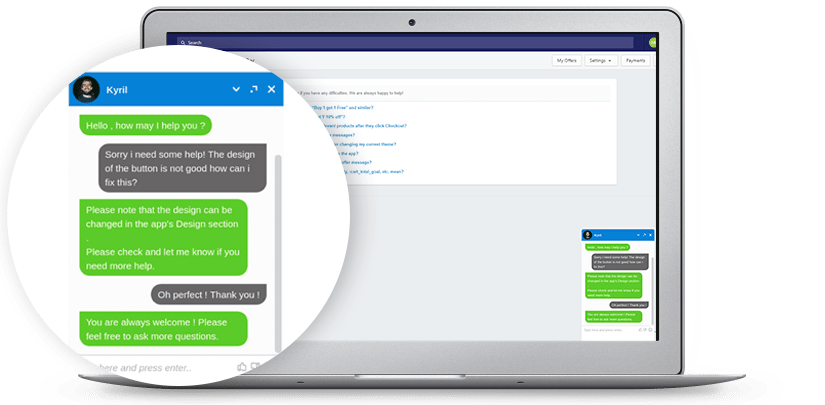 Support is free 24/7

Technical problem solvers will be there for your Shopify app "Hello Bar" 24 hours daily for free! Just mention: support is only available on work days.
Mobile friendly application

Android or iOS mobile optimized Free Shipping Bar would be shown to the customers that use their mobile devices for shopping. Sellers also have the opportunity to install the app on their phones.
Get the App for Free
Made by professionals with Love ❤️
The Shopify Free Shipping & Hello Bar is high-quality software that provides important services of Free Shipping, Special Gifts or Offers, etc.
Customers are always informed with current communication after creating Offer, Follow-up, and Goal Achieved messages. Fulfilling different conditions, the customer learns about the shipping of the purchase for free with the assistance of the Shopify Free Shipping & Hello Bar app.
Read the User
Reviews and Testimonials
"Since Free Shipping is going to be a big part of my advertising. This is going to be a great app for me."
Bolodaily Com
"I use to let my customers know that I offer free shipping. Powerful one! "
Sophisticlass
"It is easy to use and change when you want to offer a new Upsell."
Wear Kids Play
"I love that you can still add it even if you have already enabled a message bar from your shopify account."
Blue Dot Red Sea
"…I had to reach out to support and they fix it fast without any hesitation…"
Adonis Underwear
"…and just in case customers are there just to browse, they will find out what sale is available for them."
Be Ye Aware Clothing
See all official reviews →
Read the User
Reviews and Testimonials
Since Free Shipping is going to be a big part of my advertising. This is going to be a great app for me.

Bolodaily Com
I use to let my customers know that I offer free shipping. Powerful one!

Sophisticlass
I personally endorse this app. I have gained more traffic and sales due to this app.

Braceletsave Com
This app works great and I have gotten some good sells because of it.

Allies Retail
Best free app I have found to boost sales with notifications and get customers subscribed to email lists.

K And M Gifts