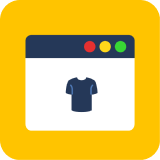 SpurIT Sales Pop-up Discount App
Offer your customers limited-time offers and sales, gifts at
checkout or coupons and get their emails.





What is SpurIT Sales Pop-up Discount about?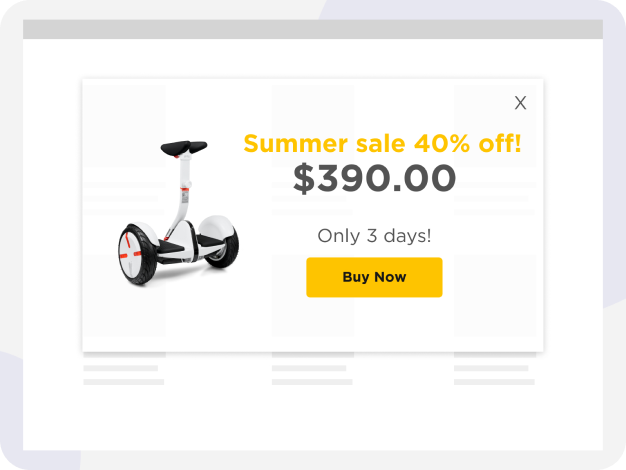 All-in-one sales popup app

Any type of pop ups: sales pop up, exit intent popup, discount pop up, upsell popup, email pop up window, free gift popup, exit popup.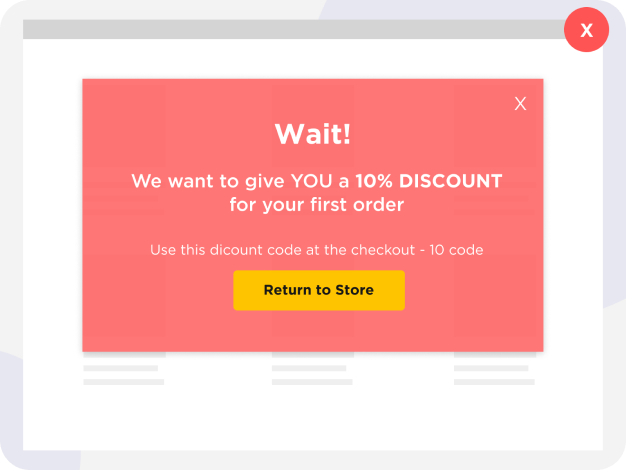 Exit popup that converts

Exit intent popup significantly increase your sales. Make a super exit offer with an exit popup to a visitor who is leaving your store.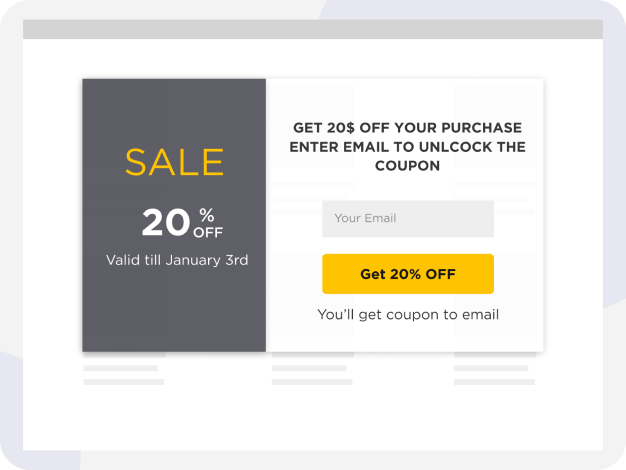 Collect emails with popup

Convert more website visitors into newsletter subscribers with amazing email pop up. Try sales popup, coupon pop ups or discount pop ups.
Main Features of the SpurIT Sales Pop-up Discount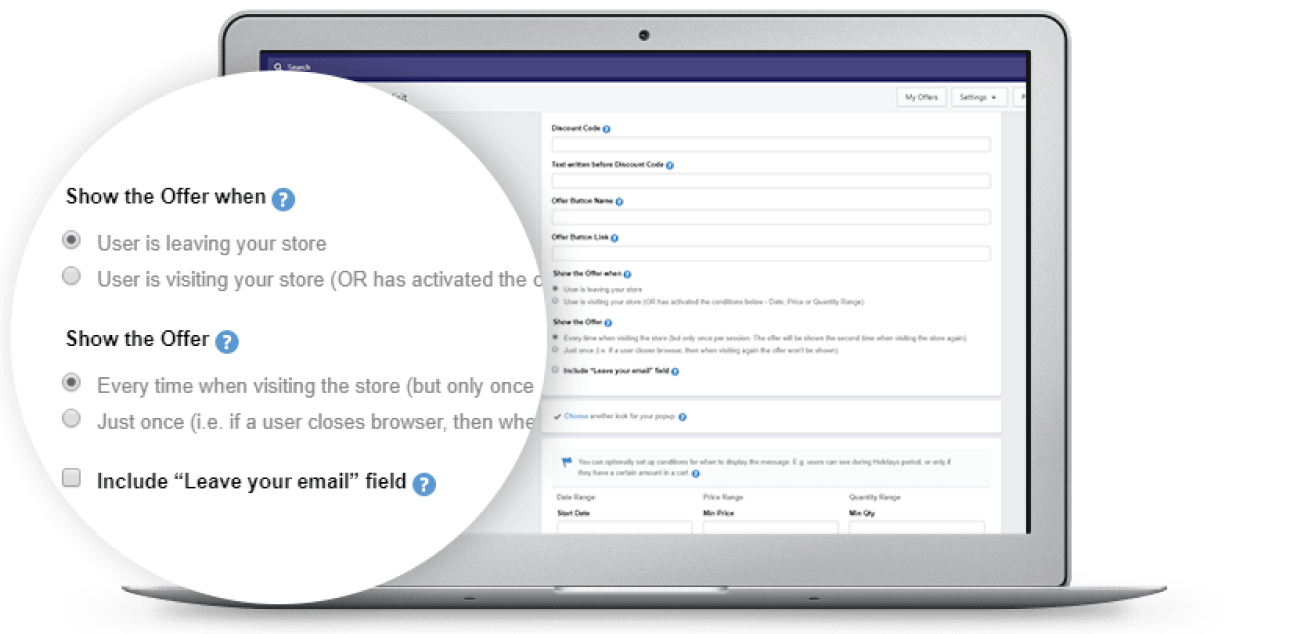 Create different types of campaigns

Inform your customers about limited-time offers and sales. Offer them free gifts at checkout. Offer coupons in exchange for visitors' emails, etc.
No limitations

None of the plans have any limitations for visitors, popups, or the number of offers.
Fully customizable popup templates

You can create amazing popup templates with an easy-to-use editor and customize them to needs.
No coding needed

The app doesn't require any manual modifications during the installation or app usage.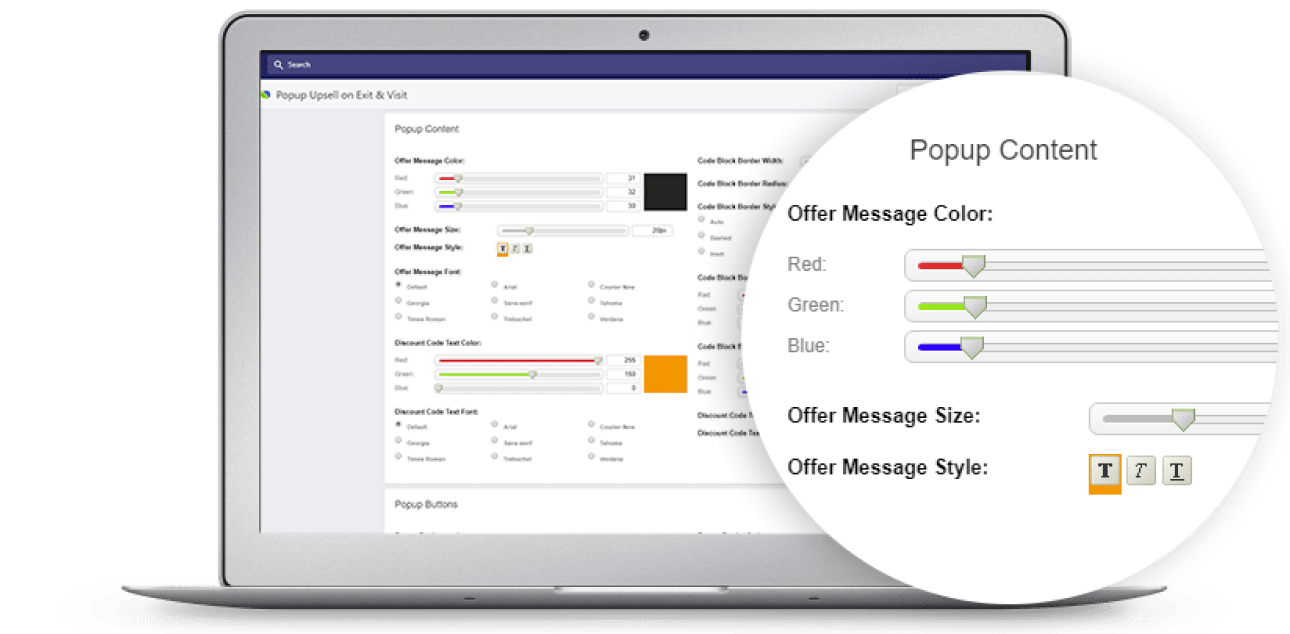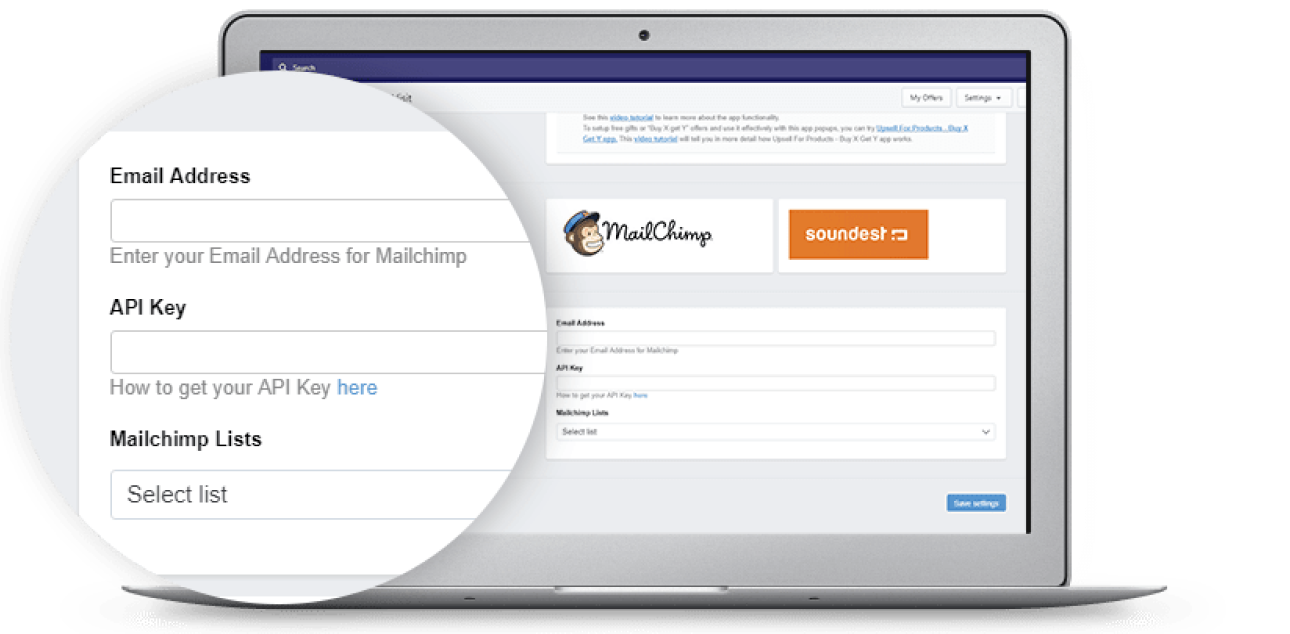 Integration with email services

It will take seconds to manage contacts and automatically synchronize with famous programs like Omnisend and Mailchimp.
24/7 free and fast support

If you need any help, our customer support will help you 24/7.
Get the App for Free
Why use SpurIT Sales Pop-up Discount?
A new opportunity to attract customers is at your disposal. When visitors enter the e-shop, they are welcomed with interesting information that will enhance their decision to purchase something. When customers decide to leave your store, a new pop-up appears providing an additional offer that will definitely keep them thinking about a purchase.
What information will the pop up message contain? Well, it should be an interesting promotion, a special offer or a coupon, or at the very least, a free newsletter subscription.
How does the SpurIT Sales Pop-up Discount work?
Set up a popup window
that appears when a customer opens or exits a web-store page;
Create
a button name
and a link;
Choose
when exactly to
show the popup;
Customize
the pop-up message
the way you want it.
SpurIT Sales Pop-up Discount User Reviews
"An excellent app to keep your customers engaged.
I recommend this app."
Blueturquoise
"Awesome app! Started generating $$ immediately upon installation."
Halo2cloud Com
"I personally endorse these exit pop-ups. I have gained more traffic and sales due to this app."
Braceletsave Com
"This pop up newsletter shopify app works great and I have gotten some good sells thanks to it."
Allies Retail
"Best free app I have found to boost sales with notifications and get customers subscribed to email lists."
K And M Gifts
"Been using this coupon app for a month now and have noticed a steady increase in conversion."
Shoeshoebedo
See all official reviews →
Read the User
Reviews and Testimonials
An excellent app to keep your customers engaged.
I recommend this app.

Blueturquoise
Awesome app! Started generating $$ immediately upon installation.

Halo2cloud Com
I personally endorse this app. I have gained more traffic and sales due to this app.

Braceletsave Com
This app works great and I have gotten some good sells because of it.

Allies Retail
Best free app I have found to boost sales with notifications and get customers subscribed to email lists.

K And M Gifts