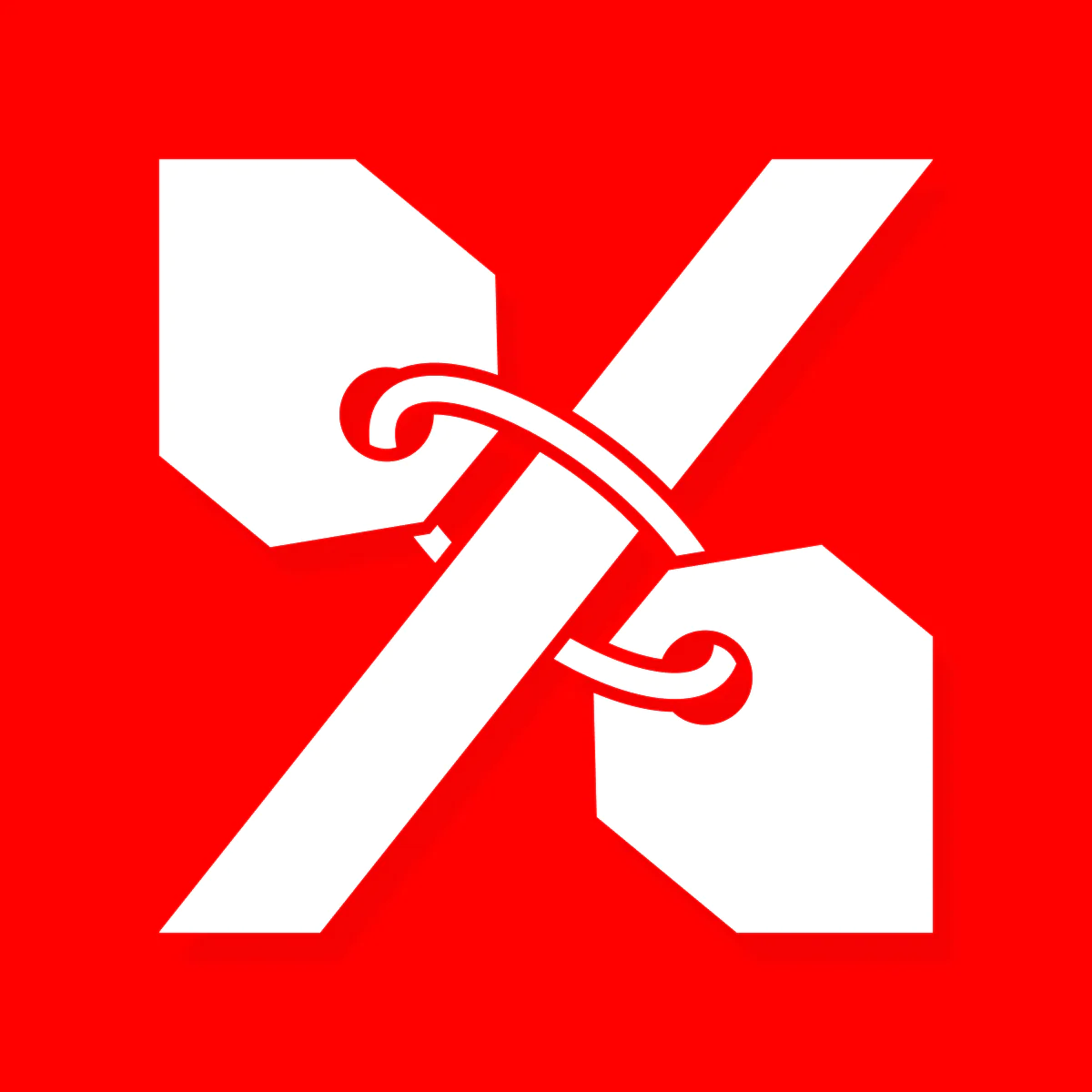 Quantity X ‑ Quantity Discount App
Increase your AOV right out of the box
Incentivize your customers to buy more with bulk discount offers and
upsell messages through the sales funnel.


What is Quantity X about?
Quantity discounts & upsell offers

Show discounted upsells and offers on the product page, cart page, and checkout page.
Mobile-first discount widget

Be confident that your discount offers look great on any mobile device.
24/7 live chat support

The app is straightforward to set up, but please feel free to chat with us in the app or send an email.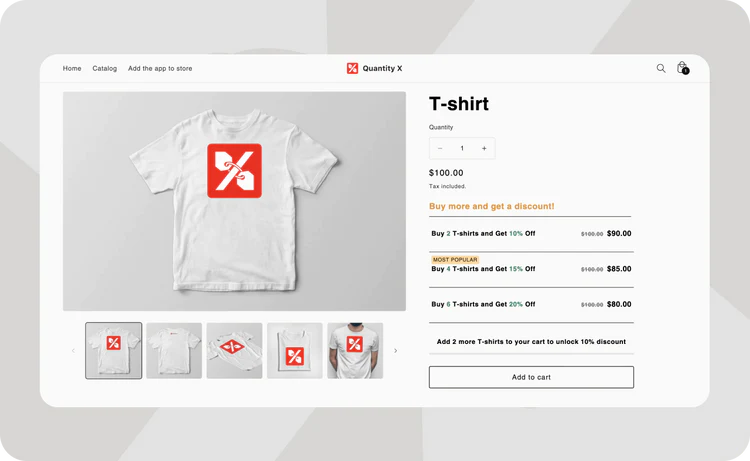 Quantity discount widget

Choose any type of quantity discount to make the customers buy more: Buy 2 Get 10% Off, Spend $100 Get 10% Off, Get % Off Each Item, Get $ Off Each Item.
Upsell like never before

Push customers to buy more with upsell messages on the product page, cart page, and checkout page.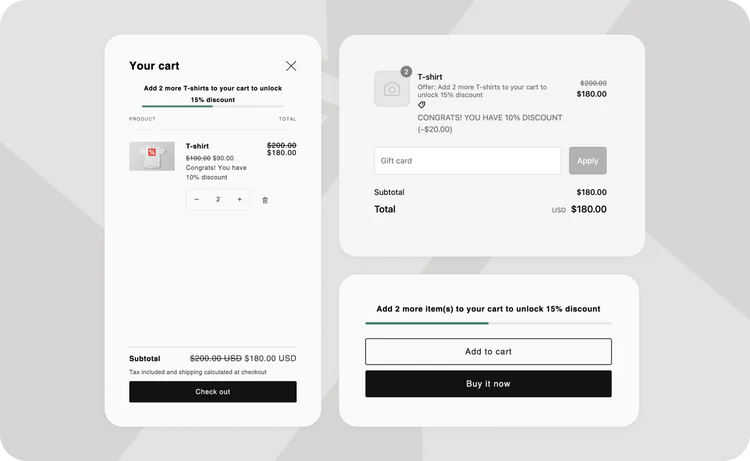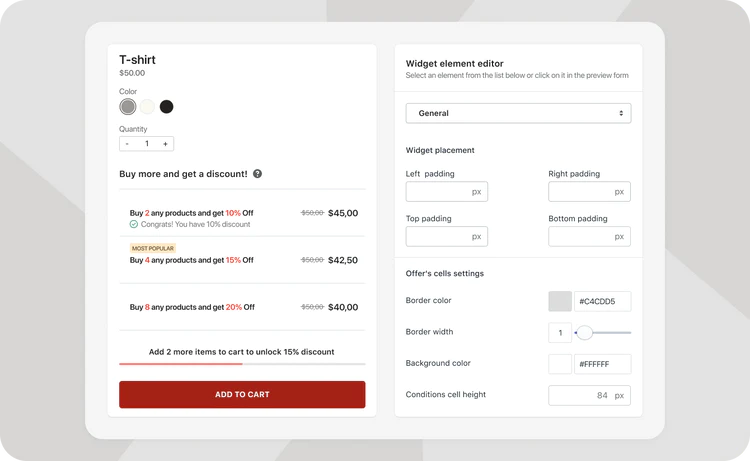 Fully customizable design

The app allows you to customize the visual design of the widget in any theme. All the messages and texts are fully customizable as well.
Get the App for Free
As a Shopify store owner, you might be constantly searching for new ways to increase AOV. Volume discounting and upsell offers are proven marketing strategies that can help you generate more revenue. They compel customers to buy a larger amount of products, thus increasing inventory turnover and boosting sales.
The Quantity X app allows you to show volume discounts and upsell messages in your store easily. For quantity discounts, buyers will see the progress bar that fills up as they meet the offer's conditions and unlock the discount. You can adapt the text in the app to the language of your online store.
Read the User
Reviews and Testimonials
An excellent app to keep your customers engaged.
I recommend this app.

Blueturquoise
Awesome app! Started generating $$ immediately upon installation.

Halo2cloud Com
I personally endorse this app. I have gained more traffic and sales due to this app.

Braceletsave Com
This app works great and I have gotten some good sells because of it.

Allies Retail
Best free app I have found to boost sales with notifications and get customers subscribed to email lists.

K And M Gifts