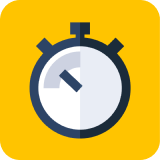 Shopify Countdown Timer App
Best solution to increase your sales
Want to increase your sales with just a few clicks?
Make your discount more attractive with our Countdown Timer App.





Pricing Plan
$8.95 / month
What is Sales Countdown Timer Bar about?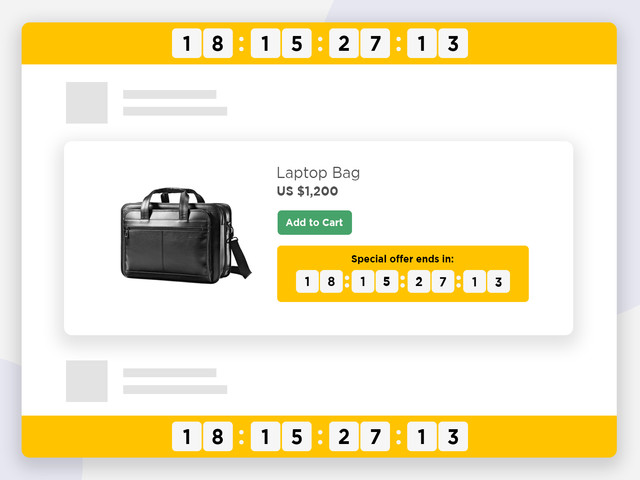 Instant sales booster

Create urgency with Countdown Sales Timers: Scheduled and fixed-length. Any position to show: header bar, button countdown bar or a widget.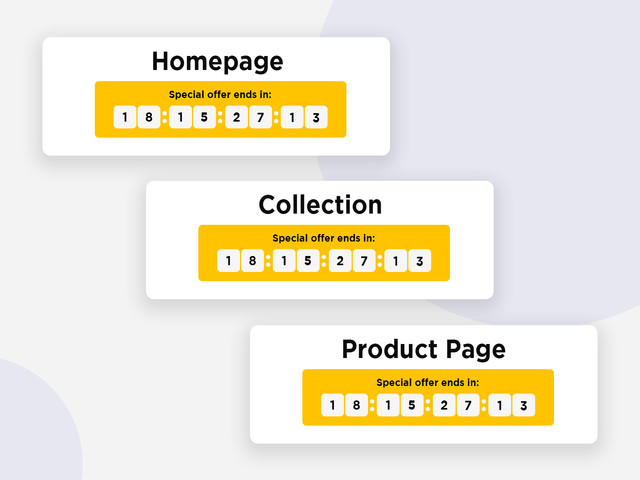 User friendly Sales timer

Add sales notifications for collection, homepage or product countdown timers. Set up auto restarts or individual timer clock to boost sales.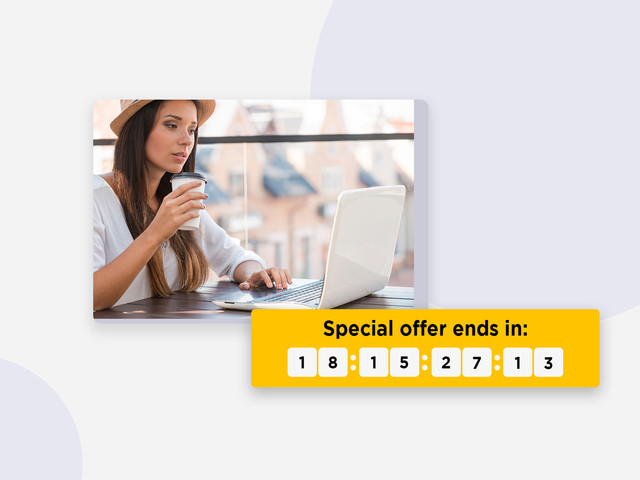 Individual countdown timer bar

Individual online timer for each user, that can start to count down clock widget personally for a user and help to increase conversion rate.
Main Features of Shopify Countdown Timer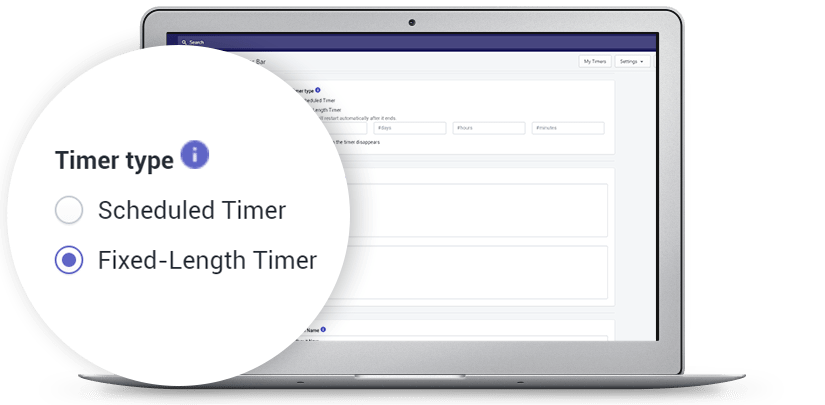 2 types of timer

Pick Scheduled (from…to specific date) or Fixed-Length (months/days/hours) timer.
Individual impressions

You can start the timer separately for each user and automatically restart the timer after the expiration date.
Easily editable interface

Configure the Timer bar's design by modifying size or colour of backgrounds, buttons, font. Move the clock around product page or place it as an embedded widget.
Impressions divided by product segment

Customize the timer individually for products or collections, or customize the display on the main page.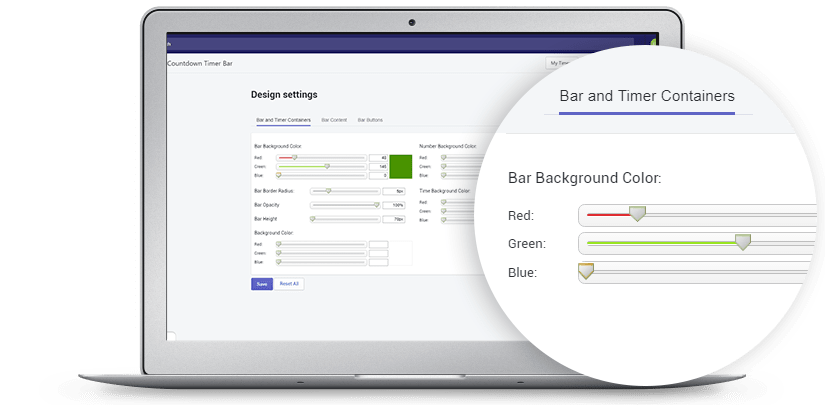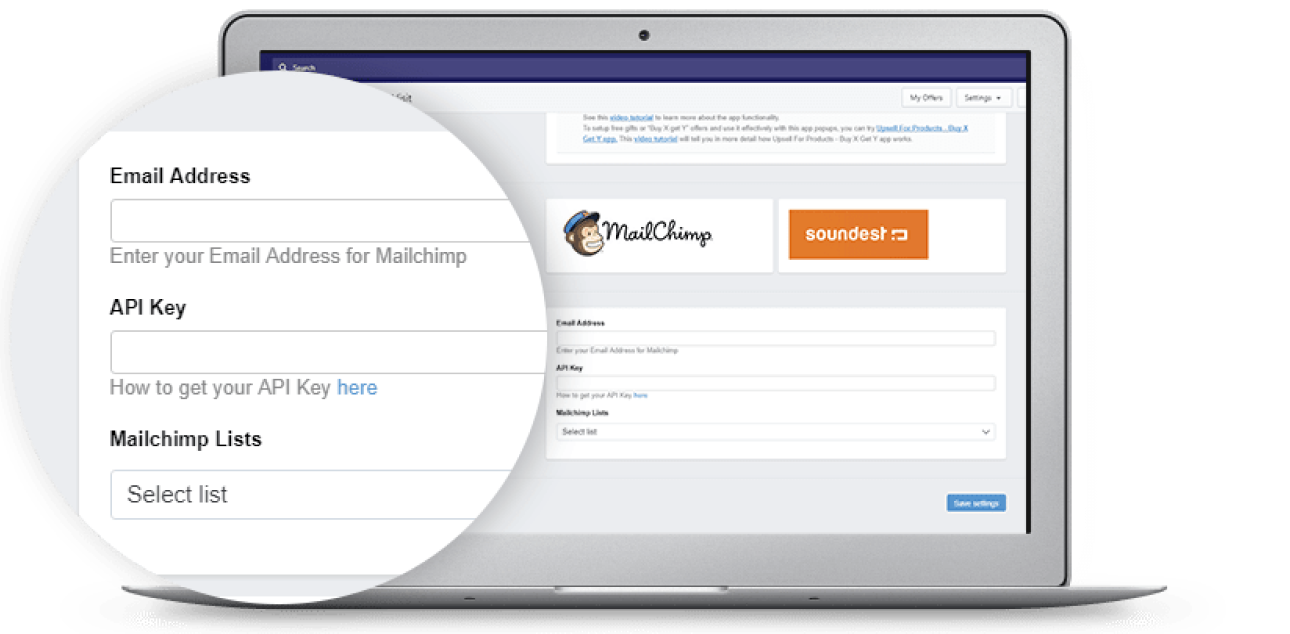 Can be adjusted for any theme

The Shopify Countdown App works with any theme, but in case you face a compatibility issue, our tech support will fix it for free.
Professional help 24/7

Get technical assistance for free: our tech support specialists are there for you 24 hours during weekdays.
Get the App for Free
Why use Shopify Countdown Bar?
Whether you want to inform your customers on how much time they have left to purchase a product at a certain price, make your customer use a discount code before the sale's end date, or let them know when the promotion is going to end at your online store, shopify sales countdown timer bar app is there to help you. This pageaday digital calendar is a powerful tool to make users excited about ordering a product before the discount coupon or a possibility to benefit from the free shipping expires.
By choosing the Shopify timer, you are getting a highly functional application with a lightweight design, lots of customization options, easy-to-use configuration and many more features fostering your progress.
Easily installed and editable;
Fully customizable design;
Use it for unlimited number of promotions;
Based on jQuery plugin, no javascript coding required.
Countdown App
User Reviews and Testimonials
"The best and easy counter for my website. easy to use."
Argiexpress
"This app is truly plug and play and works great. I have increased my sales by 25% using this."
Xpandlaces
"Very good! Nice timer and drives traffic to shop!"
Wildleopard
"Very very nice, the display and the precision of the timer is superb…"
Dewdom
"This app is the perfect piece I needed for my store. I like it."
Vonnies Secret Treasures
"A must for any website owner to enhance or increase sales. I recommend this app."
Amor Pearls
See all official reviews →
Read the User
Reviews and Testimonials
The best and easy counter for my website. easy to use.

Argiexpress
This app is truly plug and play and works great. I have increased my sales by 25% using this.

Xpandlaces
I personally endorse this app. I have gained more traffic and sales due to this app.

Braceletsave Com
This app works great and I have gotten some good sells because of it.

Allies Retail
Best free app I have found to boost sales with notifications and get customers subscribed to email lists.

K And M Gifts