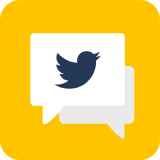 Shopify Twitter auto posting App
Automate your posting process
Create your own messages or use templates, schedule your posts,
prioritize or exclude products and automatically post it in Twitter.





Pricing Plan
$9,95 / month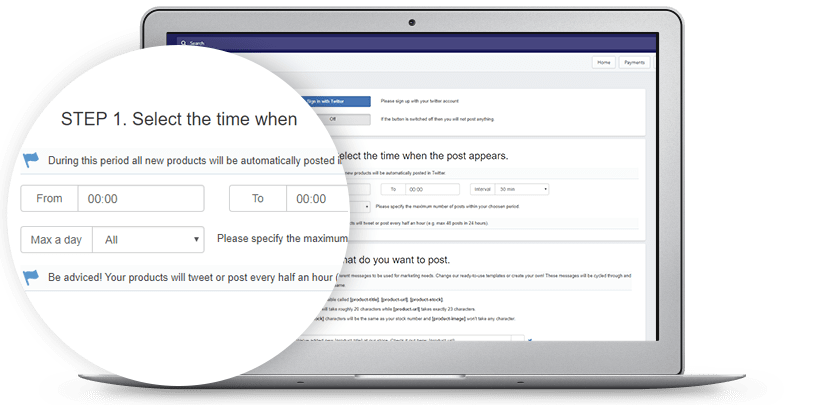 Posts scheduler

Select the time and intervals when your products will be automatically posted on Twitter.
Specify posts

Set the maximum number of posts within your chosen period or set all of them to be posted within your chosen period.
Several templates

Create your own message template or choose from current variants. These messages will be cycled through and won't all be the same.
Publish priority

Optionally set publishing priority for those products that should be published first.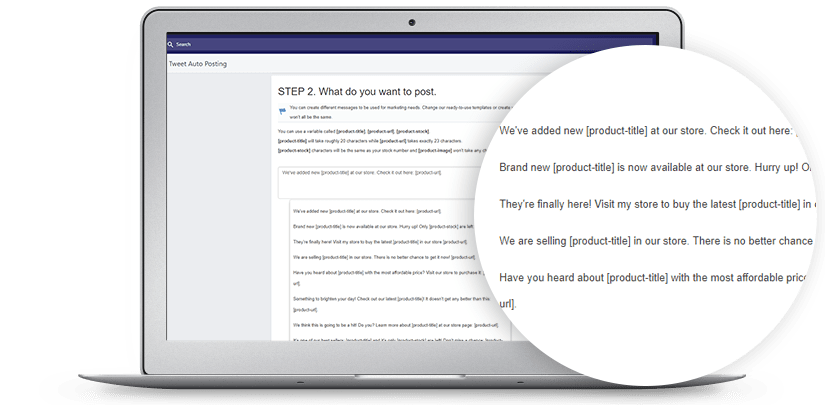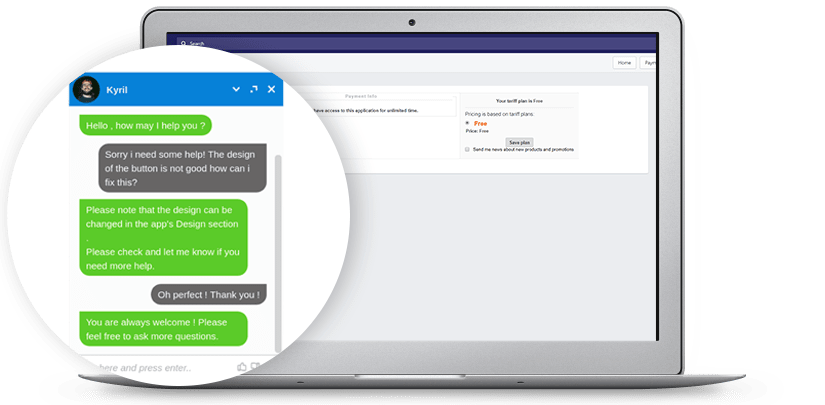 Exclude products

Optionally exclude those products that you don't want to be published. Also you can set to posting them on the next day.
Professional support 24/7

In case of any questions, you can contact our fast and free support team to solve your problem in a matter of minutes.
Get the App for Free
Made by professionals with Love ❤️
Stop wasting effort on useless routine tasks! Shopify scheduling allows you to save time and effort on posting your products on social media channels. Meet the Shopify Twitter app – a perfect tool to boost the online presence of your company and attract clients!
There is no more need to add products manually to your Twitter account. This Shopify scheduler helps to automate this process and offers you multiple options for posting. Tweet your products when scheduled instead of the actual time you add them to inventory – utilize the hours when customer activity is highest. Also, the app has the ability to post only a limited number of products and prepare several messages customers will see along with the products. In this case, each product will be posted with a different message, so it will look authentic. Along with the usual SEO benefits, this app allows you to show customers that you care about them, which contributes to their loyalty greatly.
Increase your online presence;
Save time and money on posting products manually;
Turn occasional clients into loyal customers;
Boost the SEO of your store.
Read the User
Reviews and Testimonials
"Its a must for all new set up stores, I recommend this app to all beginners."
Pioneer Kitchenware
"This is a must have app for any online store. Very well thought out function. We highly recommend this app."
Wedyut
"Man this is a simple and amazing app, a must for social media! It really helps to boost awareness!"
Endlezz Designz
"It's easy to use , user friendly, and when you need help the support is overwhelming."
Tjmk Gagit Shop
"I've just installed it and I think it's going to make a huge difference in my marketing strategy."
Gary Patton Family Tree Project
"Great products and also free! Saves me time of manual tweeting."
Dev Petitepenguin
See all official reviews →
Read the User
Reviews and Testimonials
Its a must for all new set up stores, I recommend this app to all beginners.

Pioneer Kitchenware
This is a must have app for any online store. Very well thought out function. We highly recommend this app.

Wedyut
I personally endorse this app. I have gained more traffic and sales due to this app.

Braceletsave Com
This app works great and I have gotten some good sells because of it.

Allies Retail
Best free app I have found to boost sales with notifications and get customers subscribed to email lists.

K And M Gifts