Shopify Bundle Products App
Get more by selling bundled products
Powerful tool to sell bundled products and make discounts on it.
What is Upsell Bundled Products about?
Upsell Bundled Products: Main Features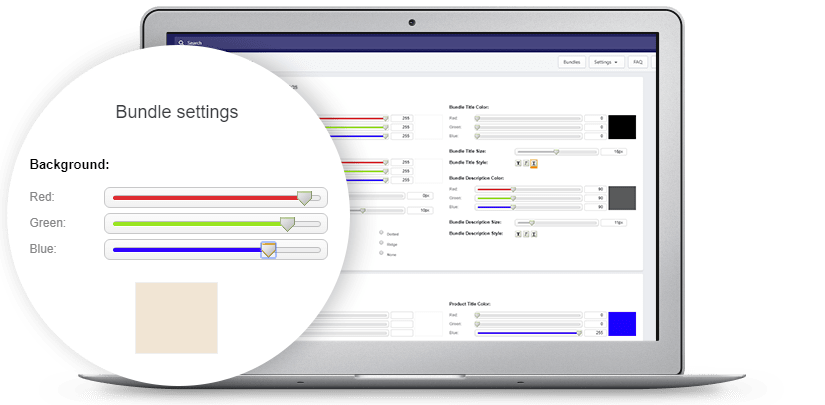 Fully customizable design
Any element in the bundle widget can be customized.
The app doesn't alter your inventory, prices, SKU's, etc. 
Set up a fixed monetary discount or percent discount
Set up a discounted price for every single bundled product. You can create a fixed monetary discount for each item or a percentage discount.
Unlimited number of bundles with the same product
The same product can be a part of more than one bundle. Several other  apps from other developers can't do this.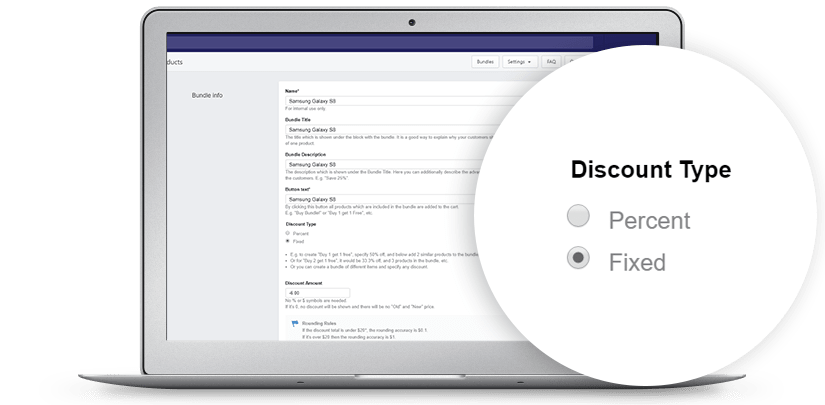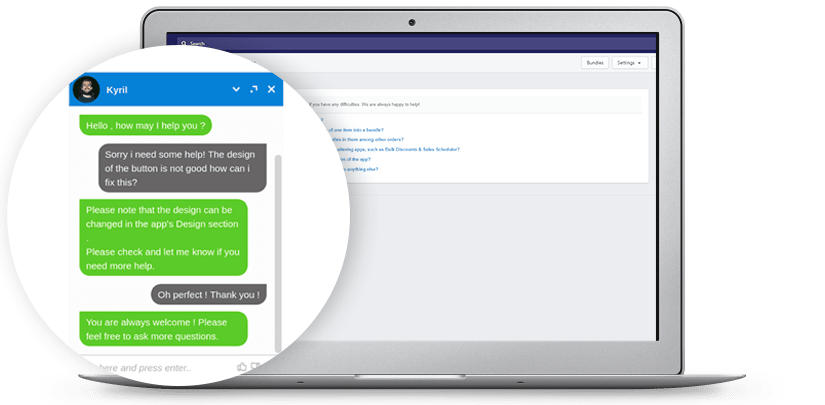 Fast and free support 24/7
You will not be abandoned face-to-face with the problems in this checkout app. Our fast technical support will quickly deal with any issues concerning this Shopify app.
Compatible with any theme
Our professional support team integrates the app in your Shopify store for free, or we refund the cost of the app!
Made by professionals
with love

Made by professionals
with love

Thinking of season sales promos? Turn your attention to upselling techniques like those offered in Shopify product bundles. This app can help you sell products in kits and sets while keeping your inventory safe and sound! This app was designed to create Shopify bundles in just a few clicks.
The Product bundles Shopify app aims to give you an easier way to manage bundled products in your store. Create an unlimited number of Shopify bundle product collections, Shopify product kits, and Shopify product packages in the bundle products Shopify app, set the price, and see how your sales skyrocket! You can combine several products in a bundle and offer 20% off via the Shopify bundle app, thus stimulating sales and encouraging purchases. Also, you can apply any other Shopify bundle discount technique like BOGO, buy X get Y etc. Utilizing this easy to use/install app you can:
Create an unlimited number of kits;

Offer a discount to increase sales;

Set up fixed amount or % for bundled products;

Grow revenue by selling more products.
Read the User Reviews and Testimonials
I like this app. It works great! This app really helps to increase our sales. 
Exactly what I was looking for, support currency converter and most important of all it doesn't duplicate your products.
Since installing this app we have experienced a huge increase in our average order value!
The bundle's controllable saving really helps us minimize direct discount requests. 
The best bonus is the Support! these guys are 24/7 available, knowledgeable and Very Helpful. 
Really impressed with the functionality and effectiveness of this app. We recommended!
Mannix Knight United Kingdom
Get Upsell Bundled Products App now!
     8-day Free Trial
     24/7 Customer Support