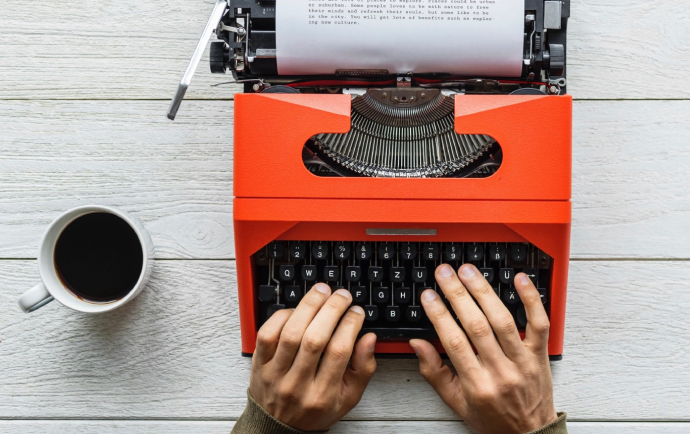 Why introduce your new products with just a generic title and image? On a product page, getting consumers to focus on the features and other outstanding qualities of your product is impossible without excellent product descriptions. Done right and using the right words, a great product description can persuade consumers better than other marketing tools.
Product descriptions that are unclear, do not convey any value, or are incomplete, will not help users understand your product. As an eCommerce seller, you don't want to distract a user with your website content, but want it to support your marketing efforts.
Content:
How to write a good product description
Creative descriptions are hard to write given that online stores generally have long lists of online inventory. However, effective product descriptions share certain features: they not only provide relevant information about the product, but give users an idea of its benefits. Ineffective product descriptions make consumers wonder what the product is for, and which features make it outstanding.
A bad product description, on the other hand, can make your audiences wonder what the product is for, and what features make it unique. It takes effort to understand which writing format can help you succeed. Choosing the right tone, length, and keywords will help you create product descriptions that help land a sale.
How to describe a product: tips and best practices
1. Know your target buyers
The more knowledge you have about your ideal clients, the easier it will be to target them with personalized offers. This formula applies to all aspects of your marketing efforts. You want to create targeted content that appeals to consumers, and makes them consider your products.
A great product description can establish a distinct form of communication with your customers. With the right tone and wording, you can address their problems and needs. For example, instead of guessing the words that might influence customers, you can target them with the right ones by taking into account information about the age, average income, interests, level of education, and location of your ideal client.
2. Pick the right words

Poor word choices in marketing copy can harm your brand, while others can inspire trust and motivation. Certain descriptive words can stimulate a call-to-action by creating specific senses:
Words such as "now", "quick", "going-fast", "minute", "second", or "last" create a sense of urgency and motivate customers to complete an action on your website.
Words such as "best-seller", "satisfaction", "painless", "smooth", "money-back", or "privacy" persuade audiences that you are a trusted retailer. As an online merchant, you will make your visitors feel at ease and boost their readiness to pay.
Certain words can harm your sales and brand image. If you use generic and overused words and phrases such as "hurry", "unique", or "your money back guaranteed", you might not stimulate any interest in your customers.
The wording in your product descriptions should be backed up by honesty: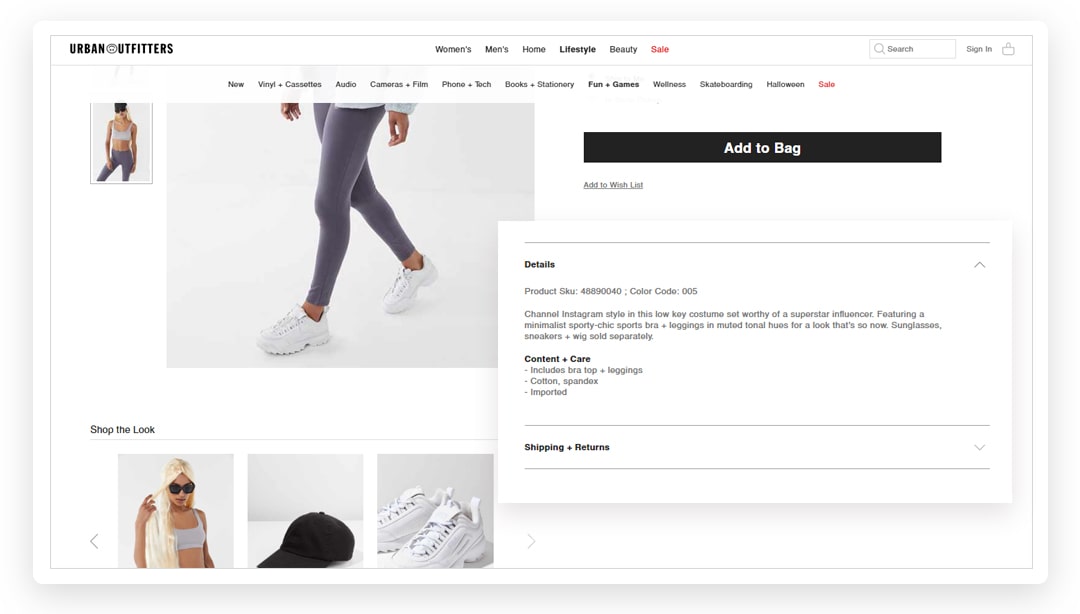 Urban Outfitters are transparent in their descriptive paragraphs. They include only relevant information in their copy, using the words "Instagram", "Influencer", and "Minimalist" to appeal to their target audiences. They also include real-life information about this product, stating which items are not included in a set.
3. Focus on the benefits
Product descriptions that convert should include information that reveals the real value for customers, so back up the specs and characteristics with tangible benefits that persuade. You know that your products are excellent because you devote time and energy to develop and market them. However, your customers may not be as enthusiastic as you are.
Your job as a marketer is to persuade consumers that the product will improve their life. Provide facts that reinforce this point. For example, mypure shop highlights the benefits of its handmade soap in each product description: the buyer can de-stress their skin using an amazing eco-friendly soap.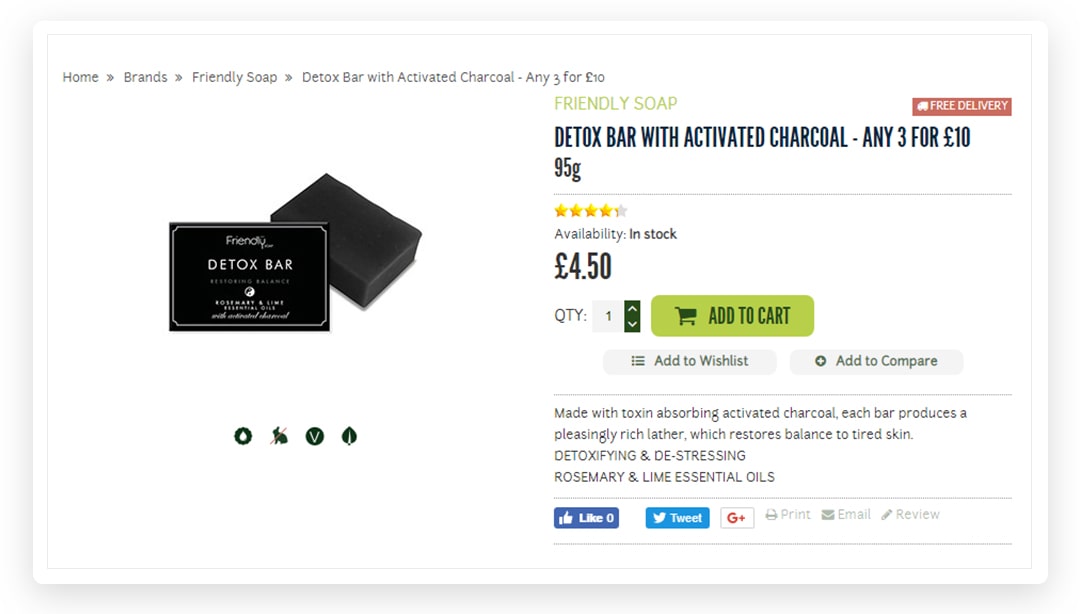 4. Use the right tone
Your brand's statement and mission dictate the tone of your marketing, including product descriptions. Choosing a tone for your product descriptions depends on how consistent your brand is across marketing channels. Do you tend to sound technical, professional, or casual? Are you ready for a conversation with target buyers, or do you sound like an expert?
Depending on the answers to these questions, you may decide to use a friendly tone and natural language, or stick to professional terms. For example, using industry-specific terms is relevant if you target a commercial buyer, as follows: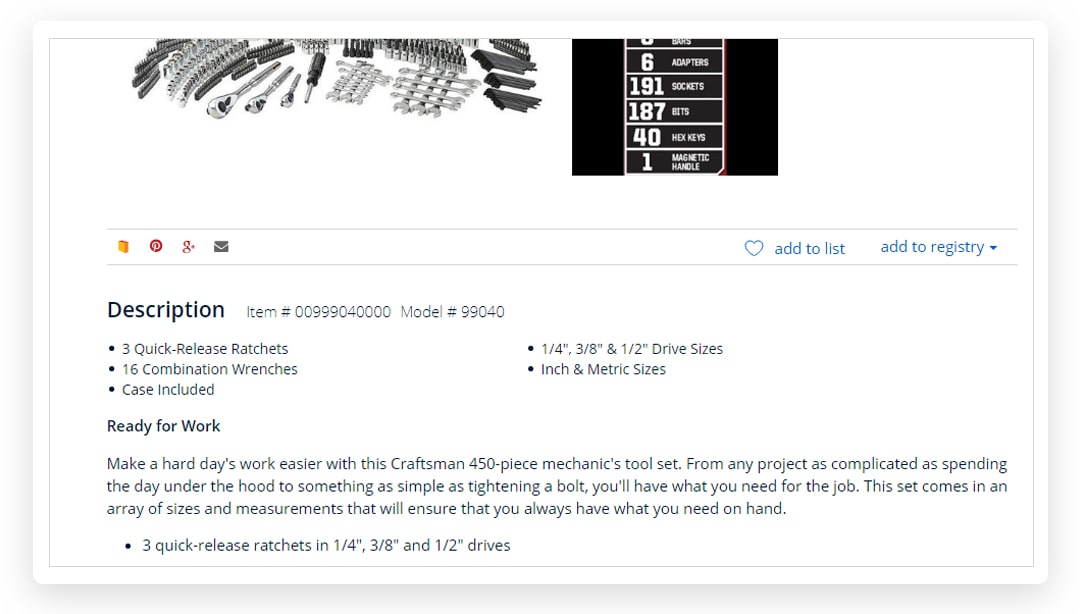 In contrast, this description uses a casual tone that appeals to women and teenagers: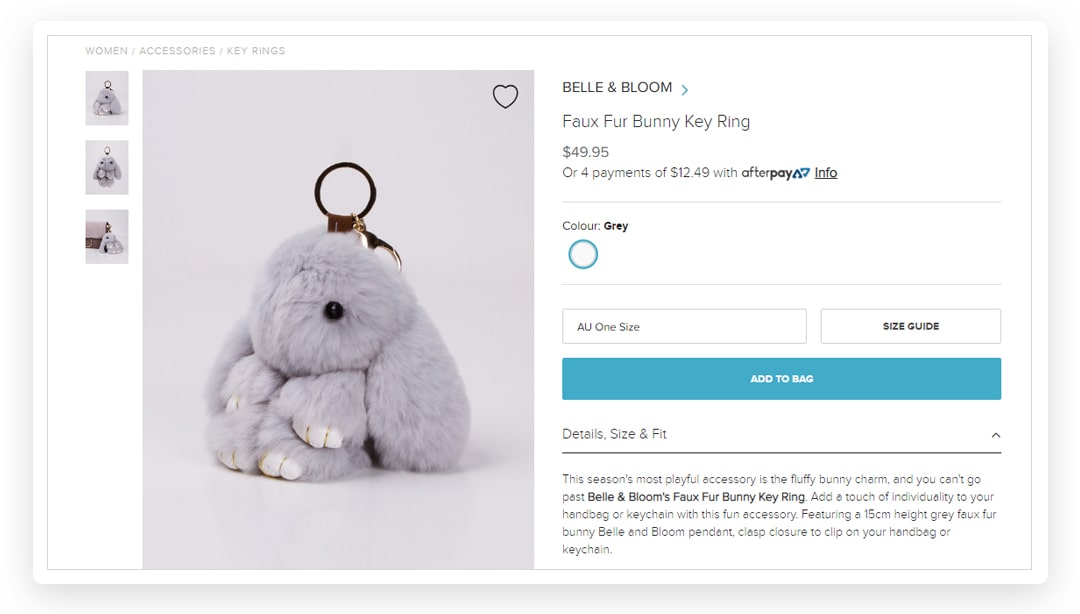 5. You only have 7 seconds

Online searchers scan information due to short attention spans. In fact, you only have 7 seconds to convince potential customers that your website is relevant for their needs. That is why it is advisable to make a product page scannable for the most essential information. You certainly don't want your customers to waste their time – consider using bullet points for your product descriptions.
Here's what is advisable to make a scannable product page containing only essential information:
Use bullet points.
Vary font styles and sizes.
Keep paragraphs short by limiting them to 1-2 sentences and avoiding lengthy phrases.
If you create product descriptions for Shopify, you can easily put the most important information in the product title too.
6. Add social proof
You can add value and credibility to your products by including user-generated content in your descriptions. Most online consumers tend to navigate to products with the highest rating; make them stick to your brand with quotes from real people. Popular products supported by real-life user experiences are more likely to convert.
Since you are selling items that users can't touch or feel, you can make a difference if you share how many times other users have bought your product: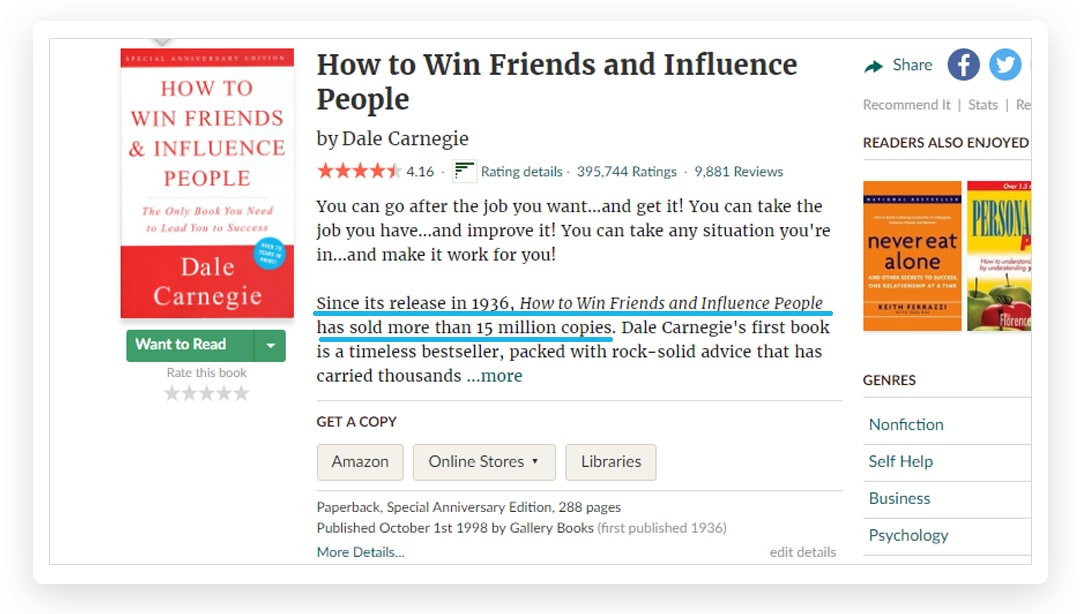 You can easily promote your products by asking existing customers to share their testimonials and reviews of your service and products.
7. SEO: Optimize product descriptions for SEO
Including relevant keywords and phrases in your product descriptions will result in better-qualified traffic to your web pages. You can get ahead of competitors by making it easier for customers to discover your brand.
Refine your product descriptions with relevant keywords. Use these keywords in the product title since search engines give titles the most weight. However, it is crucial to create user-friendly content: write first for your customers rather than for search engines.
Conclusion
Your product descriptions are a reflection of how well you know your audience. If you know what drives your customers, it will be easy to create amazing product description copy. This, together with our product description tips, will help you win new markets and increase revenue.