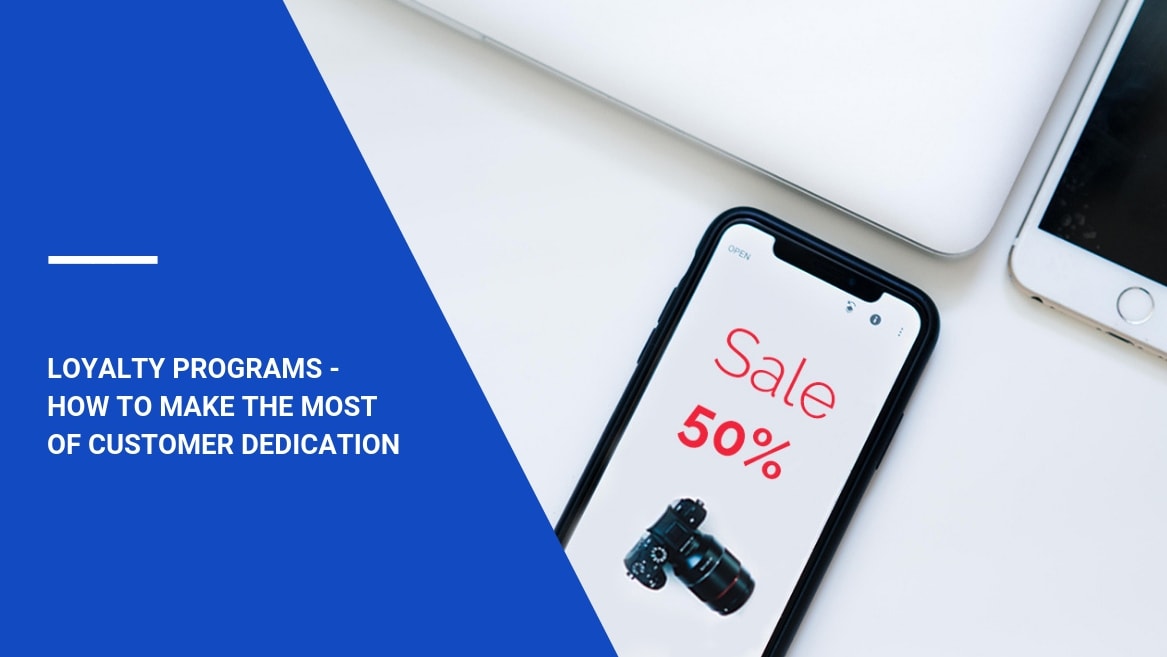 It has already been proven that not only does the number of customers matter but also the amount of returning buyers. The reasons for this conclusion are clearly visible: loyal customers spend more money on an order and tend to make them more frequently while ordinary clients can abandon your store any time. This leads us to the necessity of creating a successful customer loyalty program that will motivate buyers to remain your customers for a long time.
What is customer loyalty? The definition is not difficult: it literally means the chance of your buyers coming back to your store and choose it again and again among the competitors.
Some businessmen believe that customer loyalty programs are overrated. This position is totally wrong and can be harmful to your business, and here are the reasons why:
retaining loyal customers is much cheaper than getting new ones
according to studies, dedicated buyers can spend up to 50% more than new ones and are more keen on trying new products
cross-sales attempts are more successful when it comes to loyal customers
loyal customers are more likely to make honest reviews on your items and service, which makes it easier to analyze your activities and make forecasts for future periods
It's been already proven by top loyalty examples that such campaigns bring companies a lot of revenues. The good thing is that a merchant can use automated customer rewards programs that facilitate the process of giving clients bonuses.
Content:
Loyalty cards and other ways of rewarding customers easily
As we have mentioned before, the concept of loyalty programs lies in encouraging customers to buy more at your store. This is usually done with the help of cumulative discounts, free shipping, bonus points or coupons that lower the price paid with each new order. Loyalty cards are one of the most successful and progressive means of commerce rewards.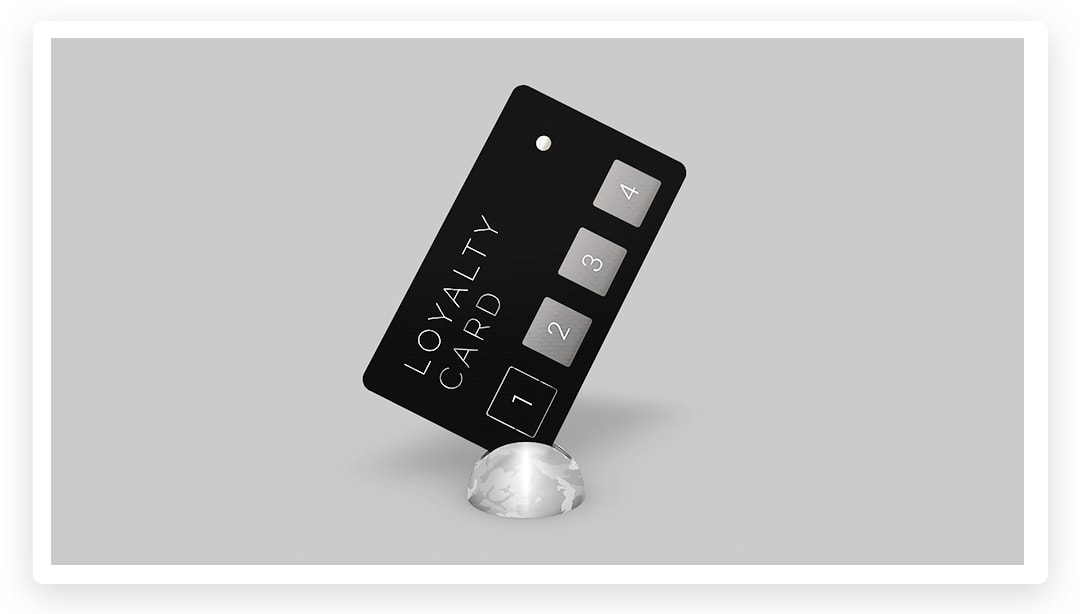 The elegance and simplicity of loyalty cards make them one of the best performing program ideas: a small card fits perfectly in your wallet and enables you to get extra bonuses for your purchases. Cards can contain stickers or fobs that display visually how many orders are left to get a free item; or a barcode and magnetic elements that are scanned at sale points.
The second ones can be used by a retailer to gather customer data and learn their behaviour to use the information in order to improve his service. Thus, loyalty cards can be not only a nice marketing gadget but also a powerful analytical tool. A loyalty card does not necessarily have to be a real one – users can obtain their online equivalents at web stores, where the range of attraction methods is even wider.
Best loyalty programs for 100% success
The best examples of loyalty programs demonstrate how efficient means of customer retention can be. Cutting down on marketing costs and attracting new clients – when you are not even sure whether the new campaign pay off or not – are the main benefits of implementing customer rewards programs. This will also popularize your brand without much obvious effort from your side. Let's focus on top performing programs for loyal shops and discover the secrets of their effectiveness.
Sephora Rewards program
Developed by a large beauty retailer, Sephora Rewards program offers customers free membership with a large variety of perks after each order. Users joining the program get Beauty Insider Points that can be exchanged for real items or discounts. The program also includes a Beauty Card, where points are collected as well, and even a kind of a bazaar where rewards are stored.
Users can trace their current number of points in their account or using the retailer's mobile apps. All you need to get points is to be a registered user and have your email attached to your account. Sephora Rewards has proven itself to be a successful one in a lot of countries where it's available.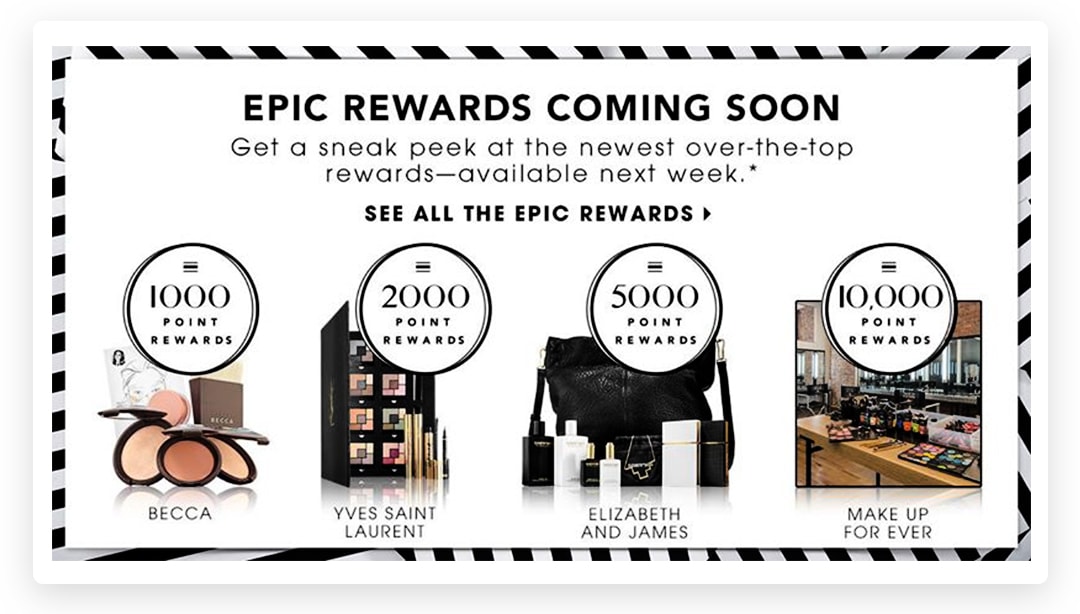 Costco Online Customer Service
This large retailer can boast an enormous variety of goods: food, clothes, household items, etc. No wonder such a giant offers its customers an advanced loyalty program that includes some significant benefits. First of all, it makes things much cheaper. People get items with a large discount, which motivates them to buy more and more.
Secondly, the retailer provides its reward program members with additional convenient services like restaurants, drug-stores, gas-stations and so on. No wonder shopping at Costco is pure joy and a positive customer experience for thousands of people. The store works with level loyalty rewards like the other companies, offering special prices that get the more attractive the higher your loyalty level is.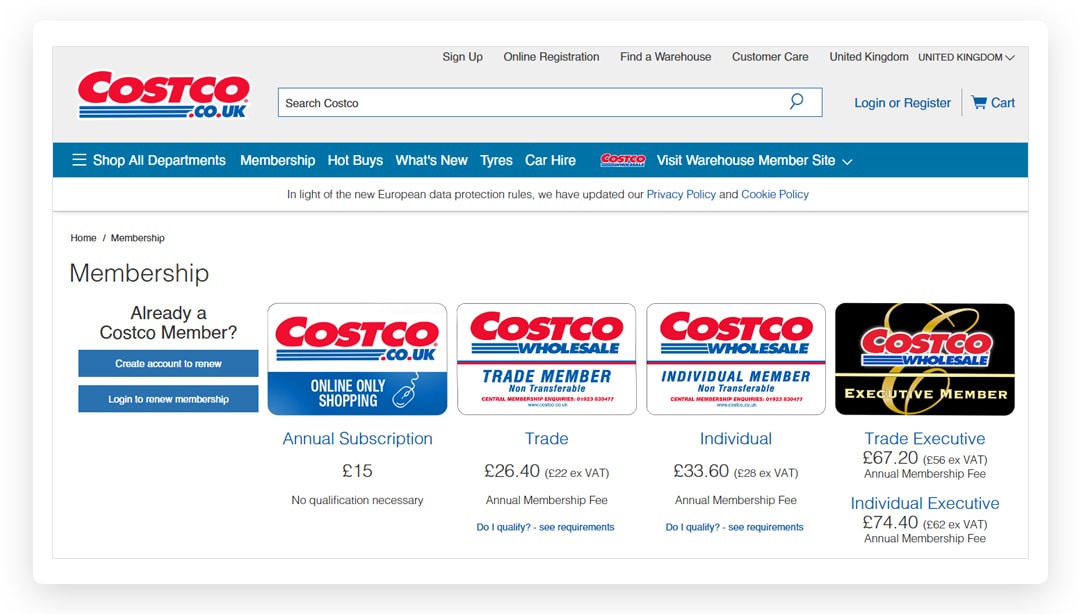 My GNC Rewards
This company deals with health and fitness goods. Here you can get a free or premium (paid) membership account and earn bonus points. Apart from that, buyers get a cashback, birthday gifts and events for earning points. Premium members have access to exclusive gifts and giveaways with constantly free delivery.
How to create and launch a customer loyalty program
If you have made up your mind to run a customer reward program, you need to make up a detailed plan on implementing it successfully. First of all, you should think about not only your benefits, but perks for your customers, i.e. discounts, entertaining ways to get bonuses, well designed gift cards, etc.
The second part lies in the actual launch of the program. Concerning eCommerce stores, the good part is that everything can be done automatically with the help of special loyalty program software. Good software of this kind will offer you a whole range of tools for reward programs and enable you to trace your customers' activities and generate sales reports along with constant user support.
When it comes to the best representatives of loyalty program utilities, two developers should be mentioned. The first is Loyalty Lion, which works with Shopify, Magento, BigCommerce and others. The company has already been appreciated by large retailers, among which are Dr. Axe, The Chive and many more.
Another good example of customer retaining software is Square Loyalty Program. With the help of this software customers can get their bonus points using only their phone number. The seller can track each of them the same way without inserting loads of extra data. The main advantages of the program are its simplicity, pleasant interface and reasonable pricing.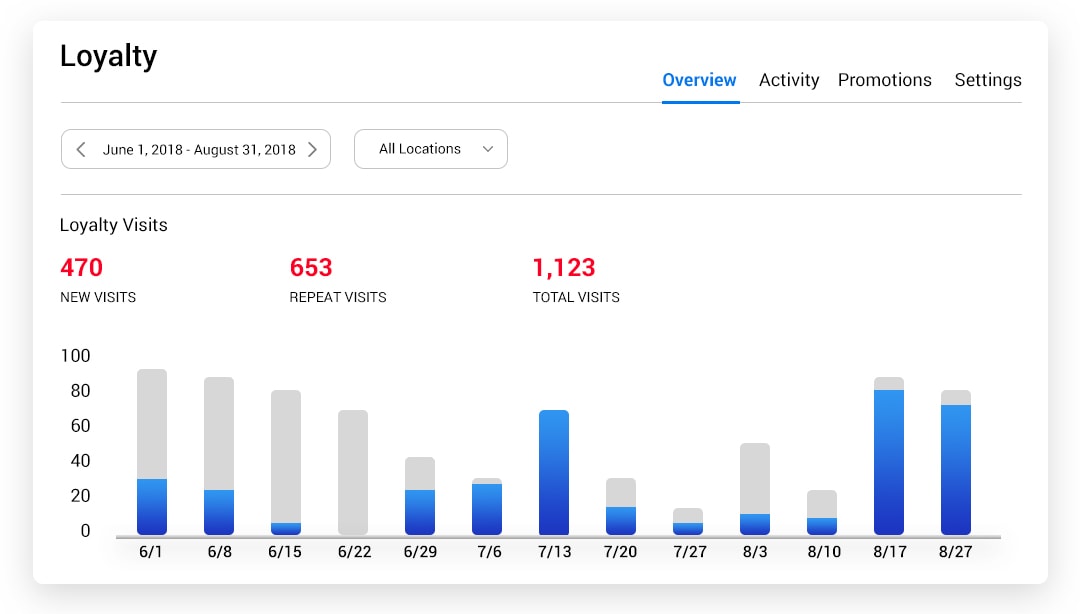 Conclusion
If you still can't decide whether to run a customer loyalty program or put your effort into earning new clients, we strongly recommend you to pick the first way. Enlarging the circle of dedicated customers will positively affect your brand awareness and enable you to save a lot of money that can be spent more reasonably. As soon as your audience increases due to loyal customers, your new buyers will find you on their own and stay with you for a long time. Use loyalty cards, bonus points and offer your regular customers gifts, implement new ideas using modern software and your web store will turn into a popular place that will be unique and competitive.