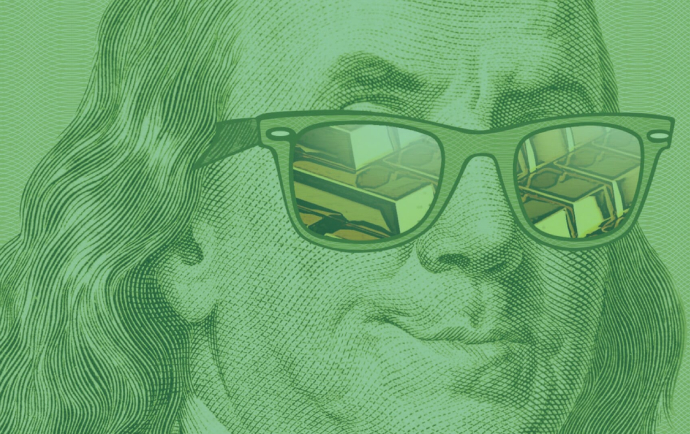 Big sales come to those who are ready to fill every corner of their soul with knowledge. This knowledge can give you an advantage and simplify the road to skyrocketing sales. However, without the attention of the public, you are doomed to be a blip in a crowd of first-time entrepreneurs. A successful business is impossible without audiences that are in love with amazing products of a superb quality that come from your store.
It is no surprise that high customer conversion rates and high volumes of traffic are the cornerstones of every successful eCommerce business. Despite that fact, success can't be built in a day. Boosting a new online store (especially on Shopify) always requires a basic strategy that can help it succeed.
With the abundance of tricks and methods for how to boost online sales, you may feel overwhelmed when making a final decision. It takes a lot of patience to decide what is right for your business and get past this challenge. If your goal is to find out how to start selling on Shopify, let's find out what tactics are dominant in 2018.
Content:
How to increase online sales on Shopify using its powerful features
When launching a store, it is difficult to create attractive sales pages from scratch. Gradually, you will optimize your content to align it with your sales strategy. Therefore, after you've organized your inventory and decided on the way you are going to fulfill orders, it is time to rearrange your landing, product, and collection pages.
Shopify is a welcome place for any eCommerce newcomer, as it takes care of the design of your future store, letting you choose the best layout for your store, and a theme. In less than 30 minutes, you will be able to set up the critical elements of your site. After that, it is time for improvements.
1. Use calls-to-action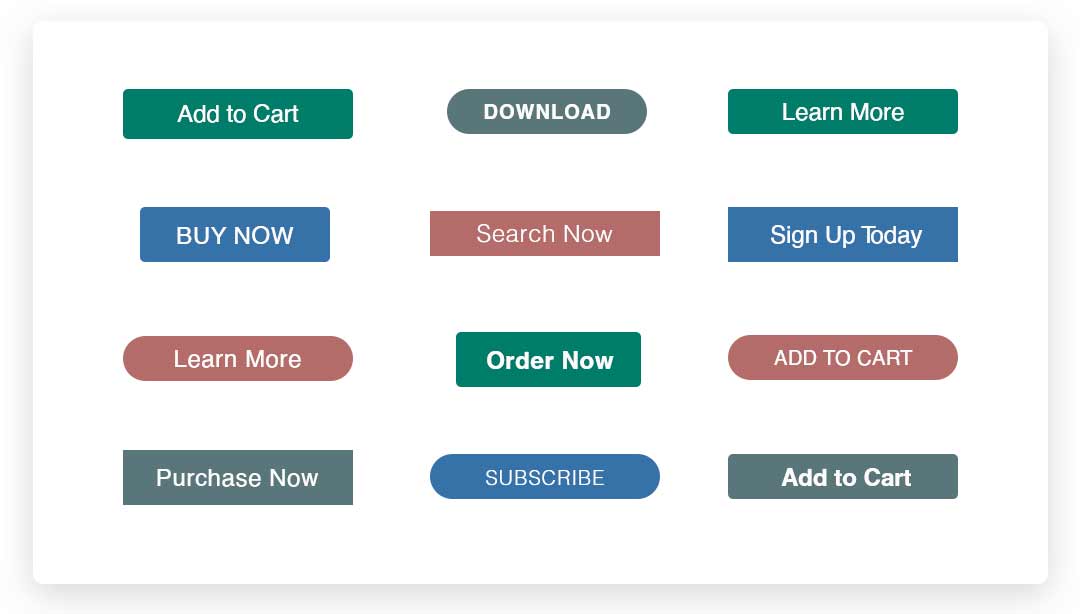 Prospective clients should communicate with your brand the moment they navigate to your website. Otherwise, they will abandon your store and probably never return. On Shopify, calls-to-action take the simple form of interactive buttons, redirecting users to a sales page where you can promote your products.
To generate more sales online, short texts within these buttons can assist your marketing in a number of ways:
By encouraging users to take a specific action
By modifying buyer behavior
By focusing on the most important issues
No matter what goal your marketing team is going to solve with call-to-action buttons, you will see the impact on your sales numbers. In addition, the improvement in bounce and conversion rates will help you win over new buyers who could potentially become loyal customers.
2. Use "abandoned checkouts"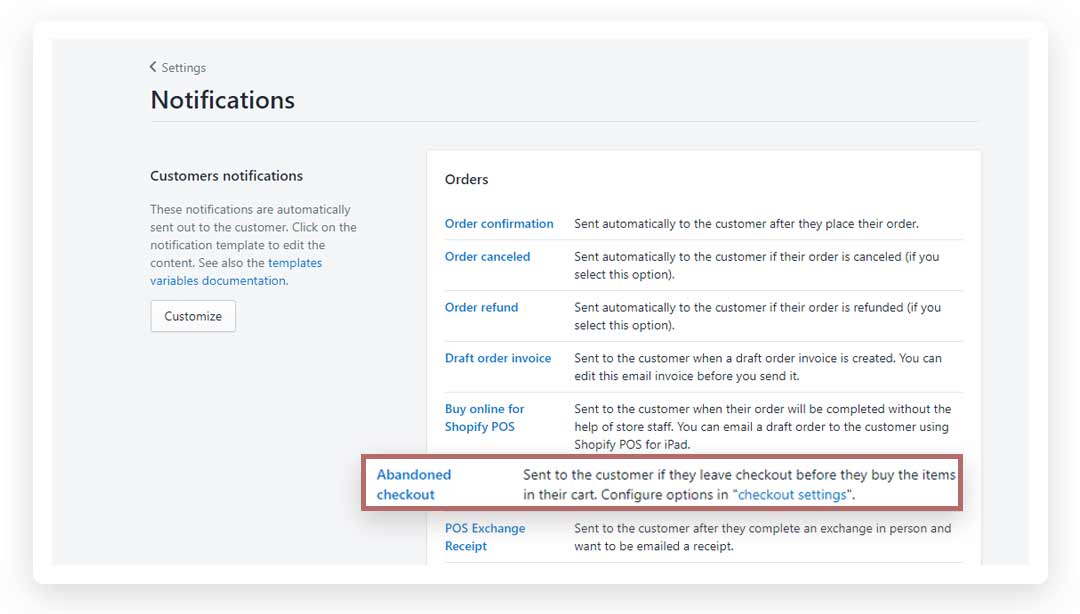 Your future clients are going to abandon their cart a lot. The statistics reinforce this point, claiming that the average cart-abandonment rate hovers around 70%. However, Shopify has a basic tool that will help you target basket abandoners and encourage them to return to your store.
You can find the "Abandoned Checkouts" section in your Shopify admin. This section allows you to detect cart abandoners and target them with personalized emails. Based on the content in their abandoned basket, you can encourage users to return to your store and continue shopping. You will bring back a significant number of customers with this option and increase revenue for your online business.
3. Use customer accounts
With Shopify, it is easy to track the purchase history of your clients and use this knowledge to increase sales. With the help of customer accounts, it is easy to track and assess the most popular items in your store. If you study your audiences and their preferences, in particular, you will know for sure how to improve your offer.
In addition, customer accounts will help you detect your best buyers. It is well known that targeting repeat customers is more cost effective than targeting new ones. Therefore, you can send personalized emails to the most loyal clients and offer them a discounted price or some other deal. In addition, you can offer related products based on information from the purchase history.
Shopify's built-in tools can be a remarkable source of income. However, if you want to find out how to drive new audiences to your store, it is best to look into third-party resources and channels. In fact, almost 60 percent of Shopify retailers introduced a new sales channel in the past year.
How to find more customers using Shopify sales channels
Shopify is always ready to introduce a new feature to help you reach a larger audiences. You can use a combination of methods in your online marketing strategy that will be mobile-responsive on any device. Let's list some of the most prolific sales channels that can guarantee an increase in orders and eventually, revenue.
1. Create a Facebook store
The potential of Facebook is hard to overestimate: it is the most successful social media resource with the highest conversion rate. It is the hub for modern marketing, despite the criticism. And the good news is that you can launch a Facebook shop that can integrate with your Shopify store.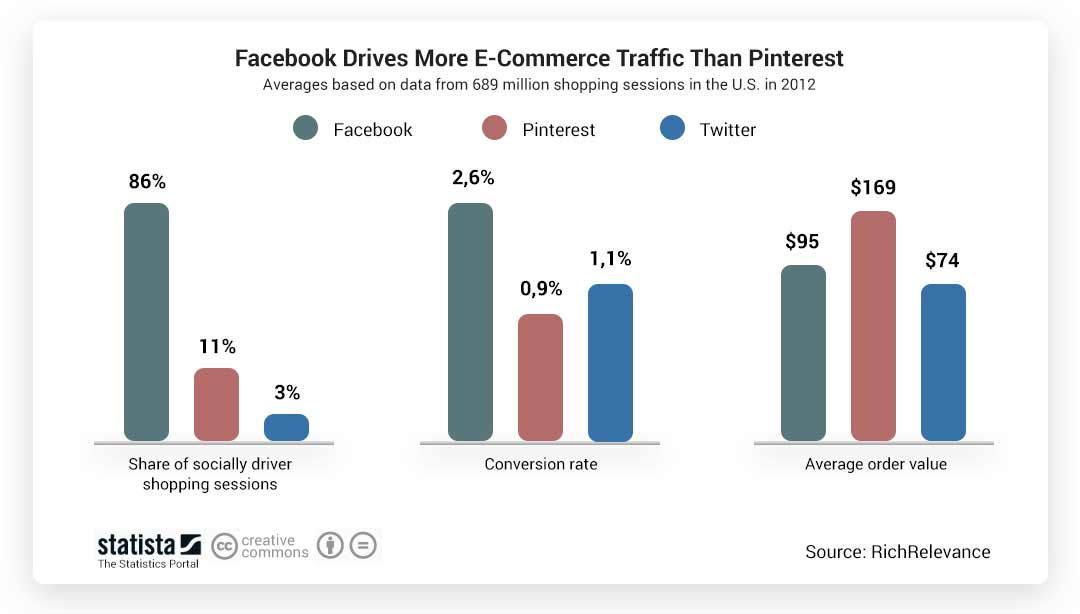 2. Connect with Instagram
Instagram gives you a competitive edge over your closest rivals while being a vital source of new ideas. If you want to keep your website current and follow the trends, it is a great idea to embed your Instagram account in your Shopify storefront. Another way to increase sales and streamline your sales funnel is to create shoppable Instagram posts.
3. Refine email marketing
Reaching out to the personal inboxes of your customers is a trusted strategy that accounts for almost 24 percent of revenue. Use the right techniques to boost email conversion rates and leave room for constant optimization. For example, the best thing you can do is to focus on acquiring as many subscribers as possible at the initial point of contact.
Once you have captured as many leads as possible from various sales channels, it is time to concentrate on your existing clients. As we already mentioned, the value of existing clients makes them a very special segment in your marketing. Let's explore how you can make the most out of your paying users.
Increase revenue with Shopify upsell and other marketing tricks
1. Shopify Upsell
You can leave the your customers with a positive experience while targeting the goals of your marketing team. A smart selection of tools and methods can help you achieve your aims. With these tools, you can increase the average order size and leave the clients satisfied. Shopify Upsell comes into play when you want to offer a slightly better product than the customer had already put into their basket.
Upsell your clients using optimization software. Each Shopify sales app aims to increase the value of each order made within your store. Bold Upsell is an app that creates smart upsell offers for clients that add relevancy to what you have to offer each client. These features are crucial, as every upsell should be related to the original product.
2. Product recommendations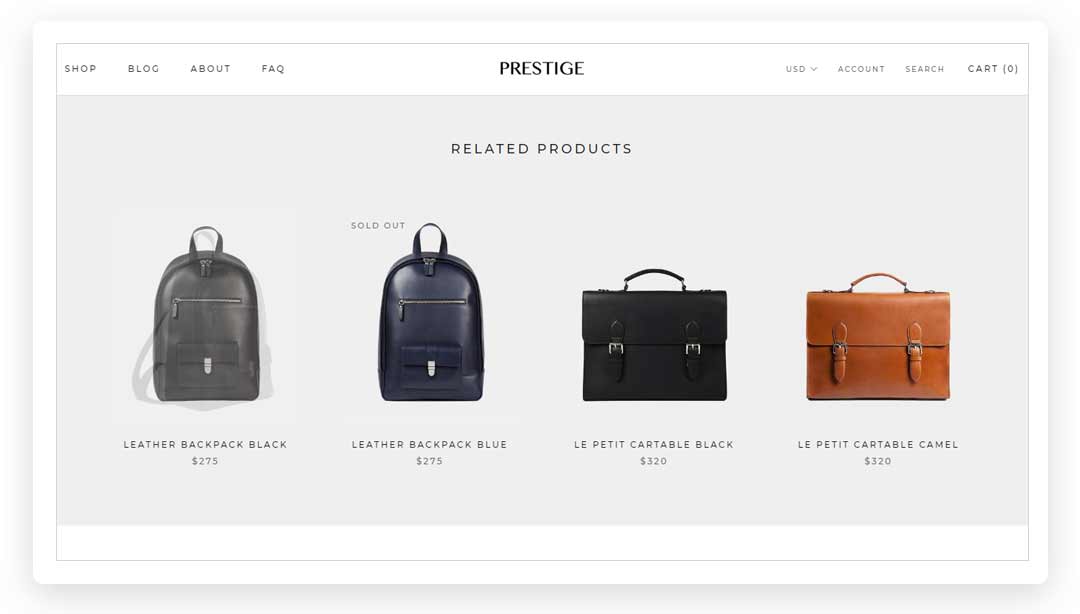 With product recommendations, it is easy to encourage a customer to continue browsing for your products. You can offer products to "match the look" or show the most popular items based on what is in a cart. Suggesting additional products will help you increase average order value once you offer relevant products.
There are several Shopify tools to help you achieve your goals. Visely Product Recommendations redirects users to special "pre-checkout pages" where they can study the personalized list of product recommendations. Recomatic Related Products combines dozens of product attributes to create personalized product recommendations.
3. Customer loyalty programs
Rewarding clients for their loyalty towards your brand is a powerful way to increase sales on Shopify. As a store owner, you can offer discounts and special deals to your best customers. This will encourage users to spend more on your website and build tighter relationships with your brand.
Bold Loyalty Points is one of the services that offers customizable loyalty programs to fit any business. Clients can redeem loyalty points for different rewards that are easy to set up.
The Loyalty, Rewards & Referrals Shopify app helps you build a diverse loyalty and referral program that activate incentives for your customers.
Prepare your Shopify website for constant updates
With a combination of built-in tools and additional conversion optimization services, you can improve your store significantly. This, together with enhancing your network of loyal clients, can generate more sales and help you outperform competitors.
Once you have understood the real value that stands behind your marketing efforts, it is time to ask yourself a simple question: am I ready to adapt?
We at SpurIT believe that care for your customers is one of the key factors that leads to success. We love our users and have set strict standards for customer support: our support team works non-stop, 24/7 and is ready to provide you with the answer to any query within just 42 seconds. That is why we think it's necessary for every merchant to improve his store and service and find smart new ways to stand out in a competitive market.
The world is changing faster than ever. Therefore, setting up a cool Shopify store is not enough: you have to think outside the box whenever you add a new feature to optimize website conversion rates. A constant revision of ideas–and even products–will also help you develop a trusted brand.