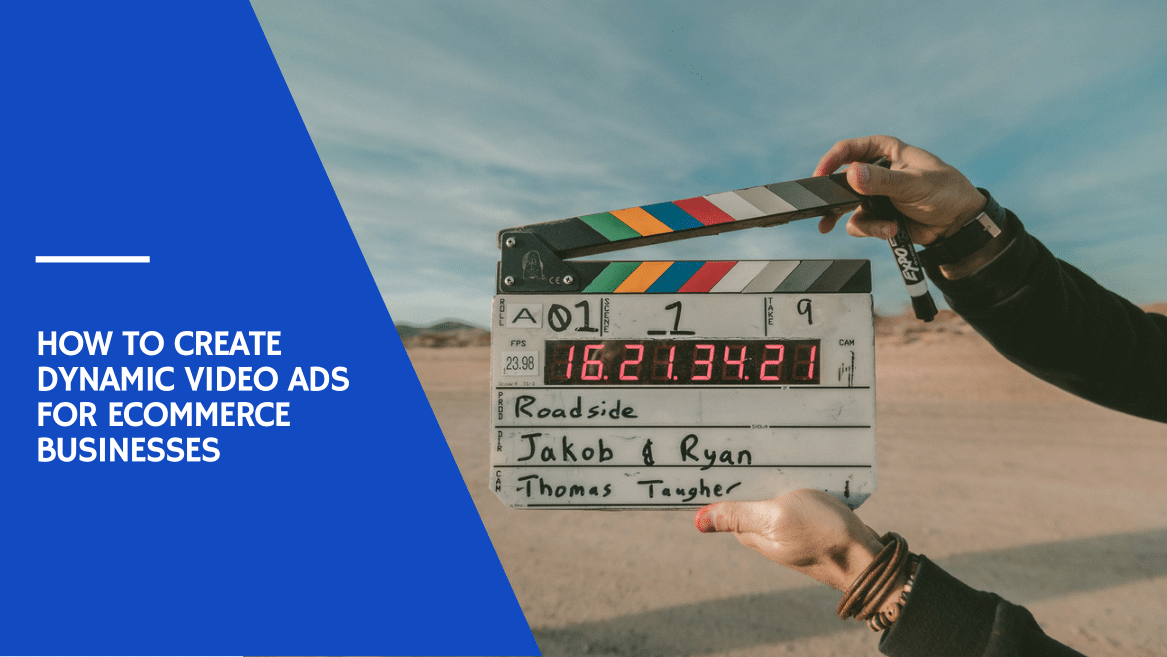 Digital advertising has come a long way since it started. Catchy phrases shown on street billboards have transformed into static images on the web. However, such an approach is no longer effective since it does not provide a personalized user experience. Unique engaging content appeals to the senses and incentivizes reactions.
Content:
How To Create Dynamic Business Video Ads: A Way To Increase Conversions
Ads with static visuals and texts are no longer effective in attracting audiences and urging them to action. Video ads for eCommerce filled with engaging content cant increase click-through rates significantly. No wonder an increasing amount of merchants use dynamic ads as a major source of customer acquisition. Online video ads are almost as effective as videos shown on TV: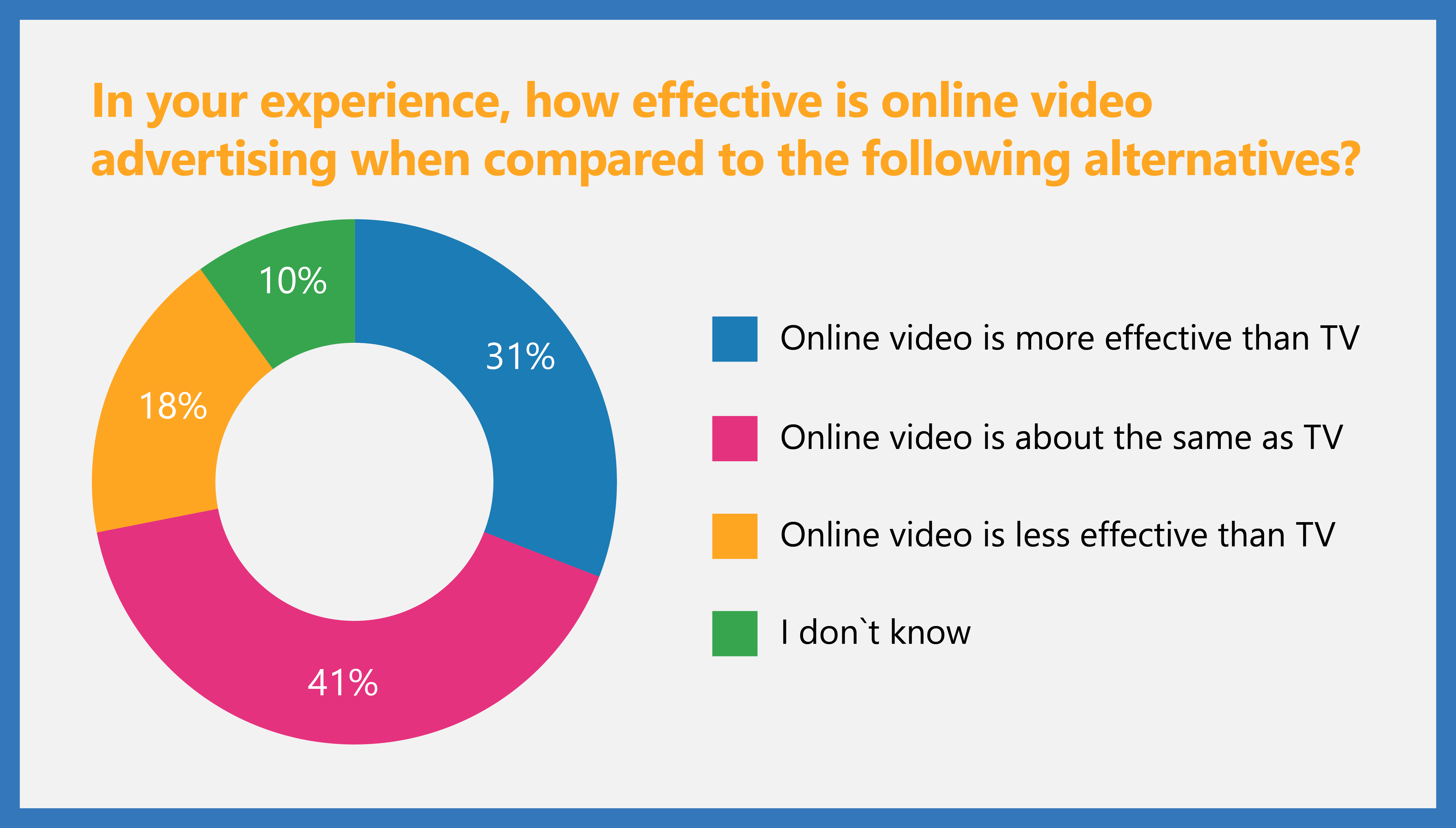 Nevertheless, customers can ignore some business videos that have no personal touch. They need a different approach that combats the indifference to generic ads. Dynamic ads are an effective solution to this problem.
What makes dynamic video ads relevant?
Dynamic video ads are personalized videos created to match the individual preferences of each consumer. You can showcase engaging content for your visitors that changes dynamically for each person. Innovative, advanced and smart, the technology refines every year thus simplifying the process of video creation for businesses. Marketers can target any prospective customers with the relevant content using special software. This software extracts and accumulates data about your audiences from multiple sources.
What are the effects of using video ads for eCommerce?
Improve Search Engine Optimization (SEO)
Search engines love videos on websites, as they are easy to consume. The engaging nature of this type of content makes users stay on your website longer, enhancing your SEO performance. Google, Yahoo, and Bing follow the latest trends in Internet usage, preferring web pages with dynamic content to static.
Watch your sales skyrocket
Dynamic video ads can act as reminders of the products that your customers recently viewed but did not purchase. Researchers claim that proper remarketing is a powerful tool that makes customers return to shopping in your store.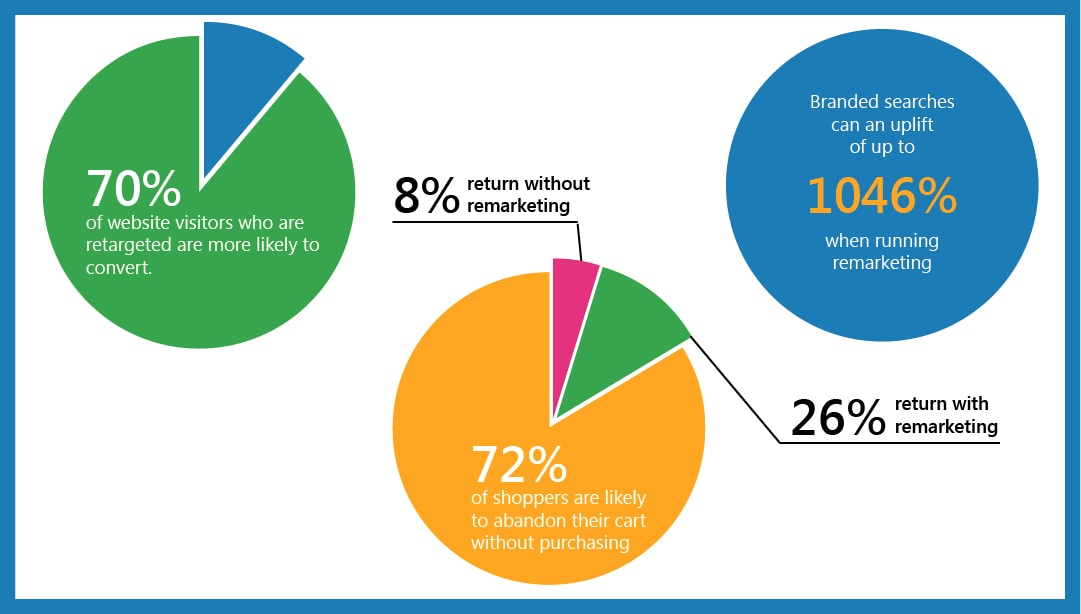 Taking into account the engaging nature of video commercials for small business, you can increase conversions several times over.
Increase the number of clicks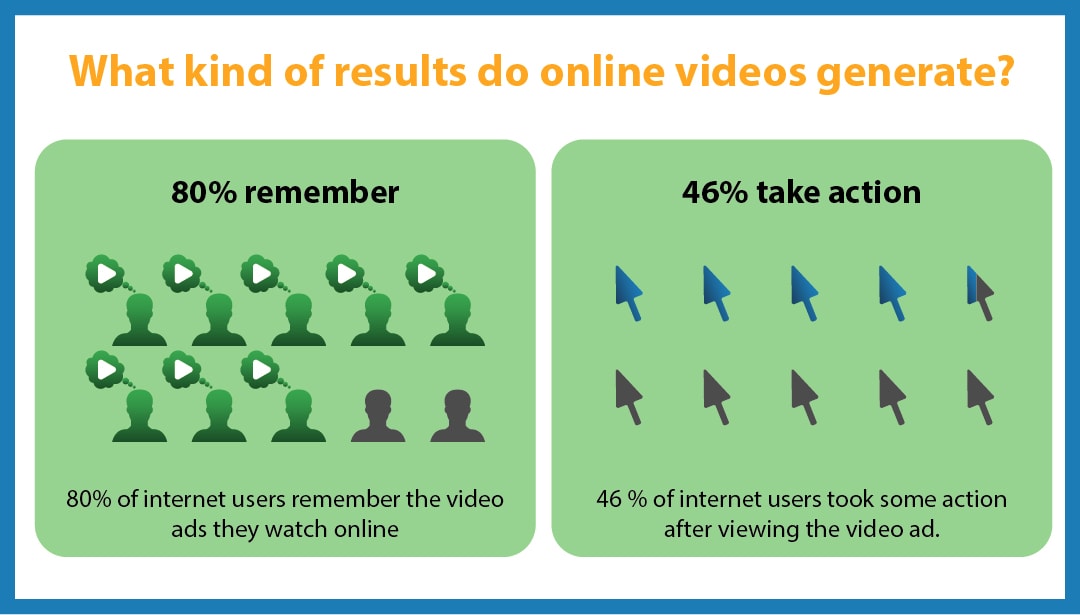 Dynamic ads use rather simple tactics when reaching out to the audience. They use personal names or images related to users' interests to attract attention. With moving visuals that also appeal to senses, video ads provide relevance and interaction. As a result, users (46 percent of them, to be precise) tend to click on such an ad to see what your company has to offer.
How can you create effective video advertising for your small business?
1. Introduce your brand to web audiences
Target prospective customers with short dynamic videos on YouTube, Facebook, Twitter or other social media sites. Online ads with engaging content are easy to like, share and discuss with friends. You will make a good first impression and let visitors discover your amazing products or services.
2. Evoke interest in your brand
Your advertising content is effective if it raises interest in the products you offer. It is especially relevant for small businesses because it improves retention rates dramatically. Create personalized interactive videos and send them once a week, once a month or more often. Let your audience wait for the next piece of personalized messaging with impatience.
3. Influence decisions
If your dynamic video is designed for mass audiences, your customers will not feel right purchasing from you. Show them you care about personal interests and needs and create personalized videos. This is especially relevant for email remarketing campaigns when previous customer experience is particularly important. In this way, marketers send individual emails with special offers to match the previous purchases. Video advertising for small business works better than plain text or stock images.
4. Raise the order value
You can offer personalized deals with the help of dynamic video ads when your visitor goes through the checkout. Instead of showing static images or generic ads, offer a personalized discount or a coupon and mention it in the video. With amazing click-through rates of dynamic videos, your customers are likely to make extra purchases. As a result, merchants generate more value out of every order and build a loyal fan base of customers.
What helps to create a dynamic video advert?
Numerous companies use dynamic video ads on product and landing pages, product feeds or on other websites, including the social media sites mentioned above. The effects vary but they have been shown to work for various types of users. Why?
To create dynamic video ads, marketers use a lot of analytics data about consumers. They define the data that will be further used in video creation. These data include:
Previous browsing experience
Information in social media profiles
The content of abandoned shopping carts
Location and IP address, etc.
Marketers go through the knowledge base and include the data in personally tailored videos. Such an individual approach lets one take full control over what the users consume online. No wonder that conversion rates rise significantly. There are different types of software aimed at automating the process of dynamic ad creation. This means that managers can create hyper-targeted content quickly and effectively.
What is the exact way to embed dynamic video ads?
Decide which personalized data to use
Create dynamic videos – use pre-made templates or create your own and put dynamic elements into them
Define where you will show your dynamic ads – make sure you have a strong online presence on social media and other advertising channels
Launch a consistent advertising campaign on your chosen channels
Control the campaign, refreshing the content when needed
No matter what type of business you develop, small or medium, personalized videos can be helpful. It is the trendiest way to engage with audiences and guide them on the way to a purchase. With dynamic video adverts, one can make every ad effective, raising conversions to a brand-new level. With the latest predictions about video presence in the year 2020, IP video traffic is set to grow to 82 percent of overall web traffic. Dynamic video ads will fit these predictions better than any other type of content.