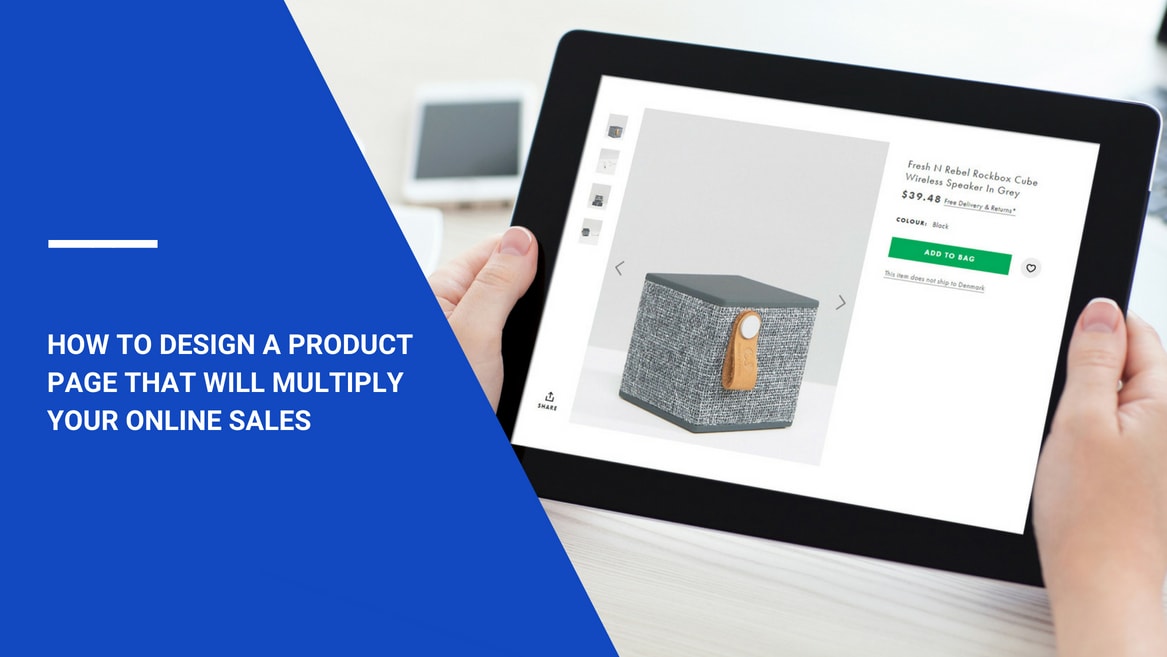 A product page is a vital element of your eCommerce website because most people find it through Google Search rather than from the homepage. Visuals are the most important parts here, as shown by the following infographic: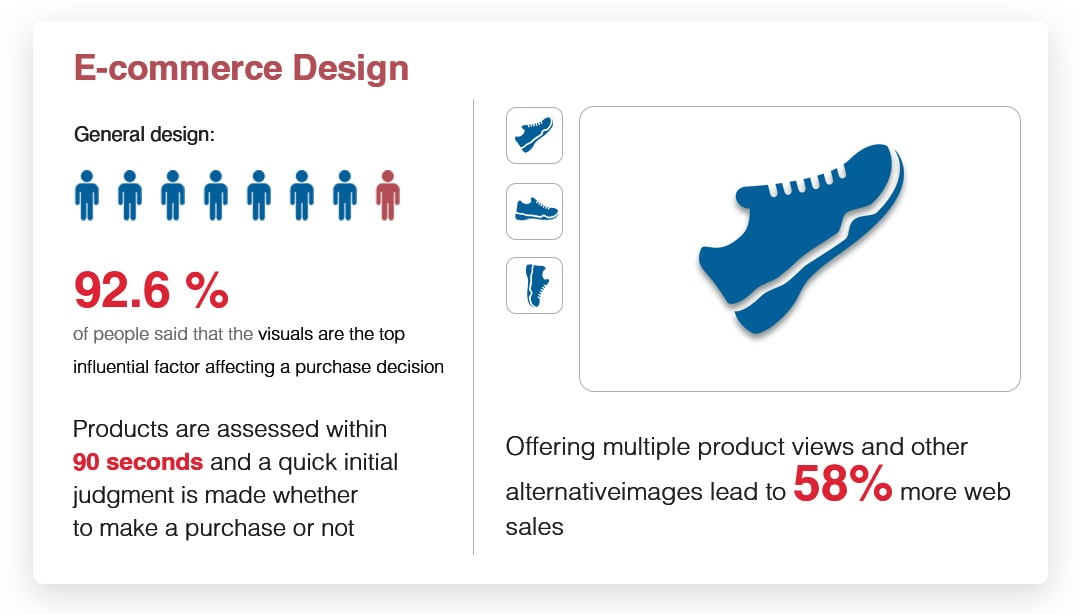 Here we can see that having good images is one of the top influential factors for the best product pages. At the same time, these images must be realistic and not show your product in a better light than it really is.
So, how do you make a product page picture-perfect? How do you take product photos correctly? First of all, you need to take photos of your product from every side. The typical example below is from the official site of a popular shoe brand.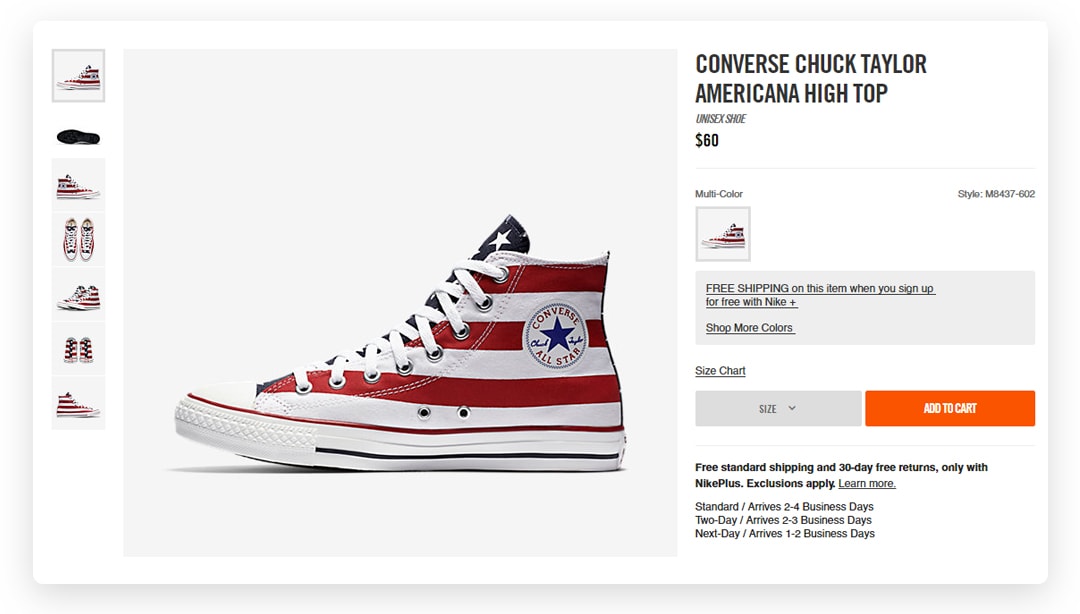 Next to the first product picture, you can see a list of its photos from different sides. Buying products over the Internet gives us no opportunity to touch the product or see it in detail. Sometimes a shade of the color or the quality of stitching can impact customer choice. This is why it is recommended for images to be no less than 1000px at the smallest dimension. And make sure your store platform has zooming enabled.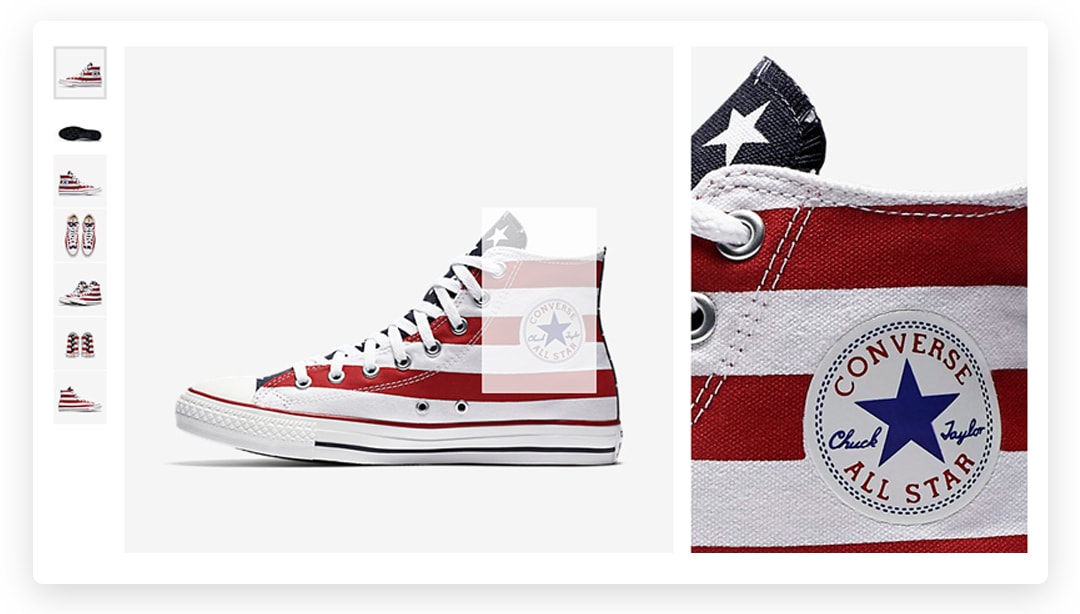 However, high-quality perfect images can increase the page loading time. In order to avoid losing a visitor's attention due to long waits, you can reduce the sizes of pictures without loss in the quality using one of the numerous online image optimizers.
Let's have a look at another example of how to design an excellent product page. Next to the photo, you can see the product color selectors which allow the customer to view how the goods look in other variations. If you click one of these, the product image will change to the one with the respective colors without reloading the page.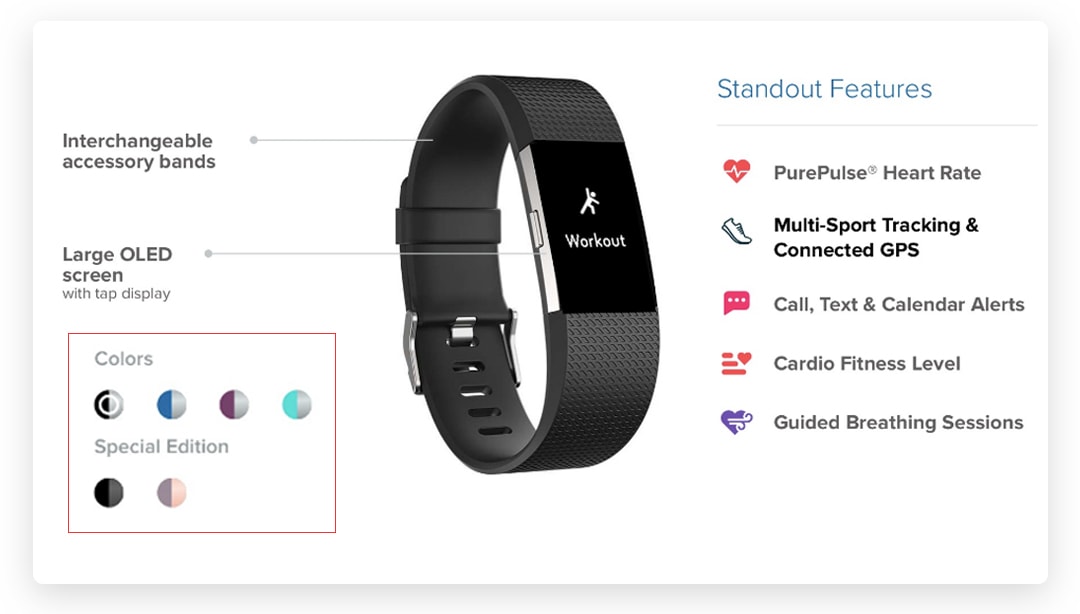 Potential customers may want to see the perfect products in use. Model pictures can be a good idea if you are selling clothes, shoes, or makeup. It gives customers an idea of how the product will look on a person, which can be a crucial point in decision-making. But when choosing a model, do not go for anemic beauties with the face of a fallen angel.
This fad died out in the 1990s. A ModCloth study shows that the customers appreciate seeing the desired product on an average person rather than an unrealistic model. You can see the best models in everyday life. Picking an ordinary person to display the garment demonstrates the social awareness of the company.
And this works not only with apparel or makeup. A great example is a totally successful promo campaign by Dove, which was conducted with 'everyday' models.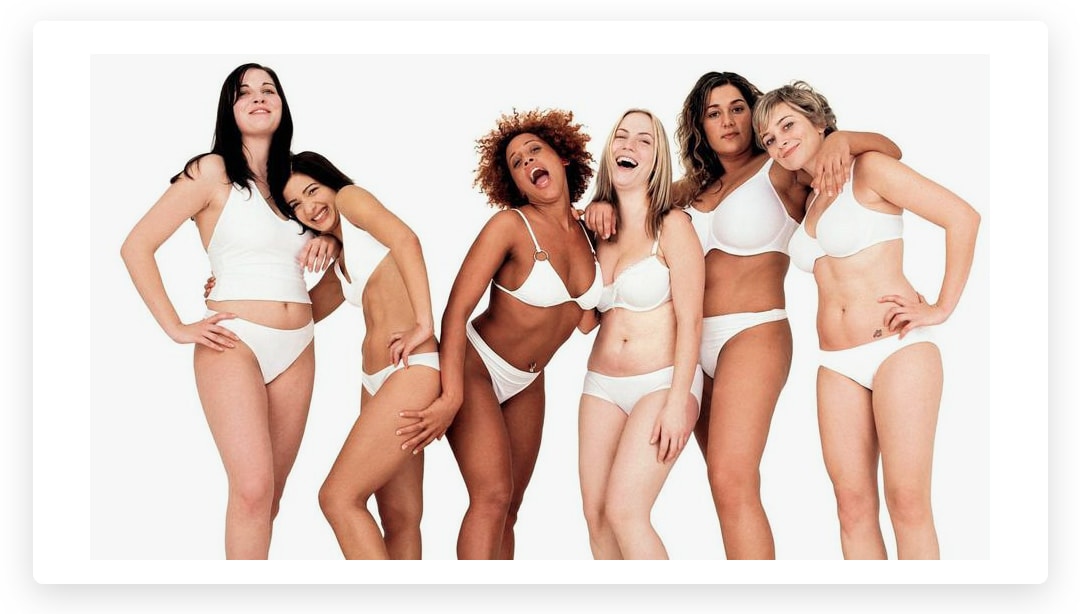 The scale of the products depicted on images is another significant factor in product page design. For instance, if your store sells handbags, photos should be taken alongside other goods so you can demonstrate their dimensions visually. This will give your customers an idea of how well the bag would suit their requirements.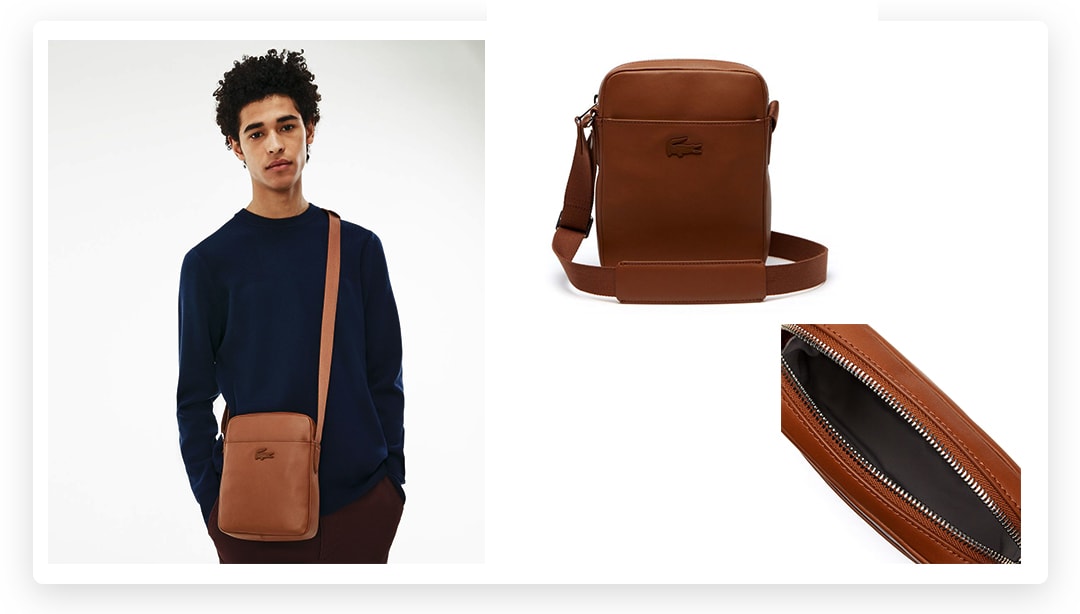 How To Create a Great Product Page Design
So how do you take good product photos? First of all, you do not have to buy a $600 professional camera. A modern smartphone may be enough. But here is the tricky part. No matter which device you use, you must have professional-looking images to capture a customer's attention. And you will not get it only by putting the product on a table and taking a photo with your smartphone.
It's not that easy. Of course, you can hire a photographer who will do the job for you. Unfortunately, such an option may not be suitable enough because it can be even more expensive than buying a professional camera or because you know your product the best, and no one will be able to convey its value the way you want.
So, if you want something done right, do it yourself. Now, let's review the tools and factors to keep in mind when taking product photos:
1. Tripod
Of course, you may think of a tripod as a pointless expense. You might ask yourself, "Why would I spend money on this 'leg' when I have the two good hands?" But let us tell you something. Holding a camera in your hands, you will never be able to take a perfectly stable photo. You see, no matter how you try, your hands will still naturally shake a bit. Those tiny uncontrolled movements result in a blurred shot. Even if the blur is slight, it still impacts the photo, especially in close-up.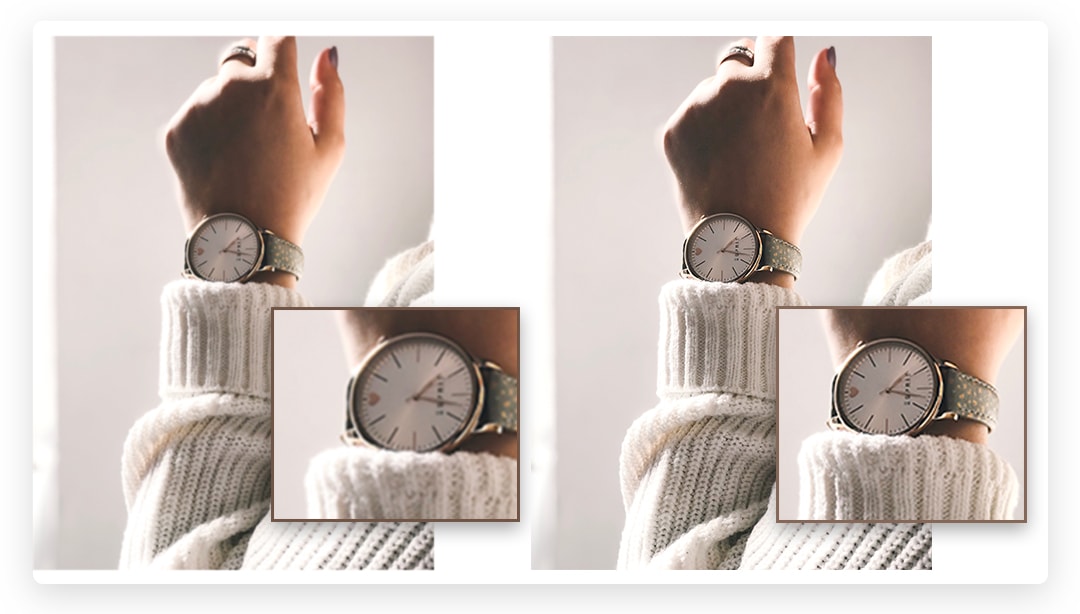 A tripod makes photos blur-free, thus providing them with quite a professional look.
2. Background
This is an important point as it has the potential to influence how your goods are perceived by buyers. Usually, it is best to use a white or neutral grey background to emphasize the object without distracting the viewer.
But if your product is a small item you may consider using a topical background. How can you take great product photos in this case? For instance, a piece of jewelry may be placed on a page of a book. And remember: whatever your background is, it should be slightly blurred as it is your product that must be in focus. If the object is small, try taking a close-up photo.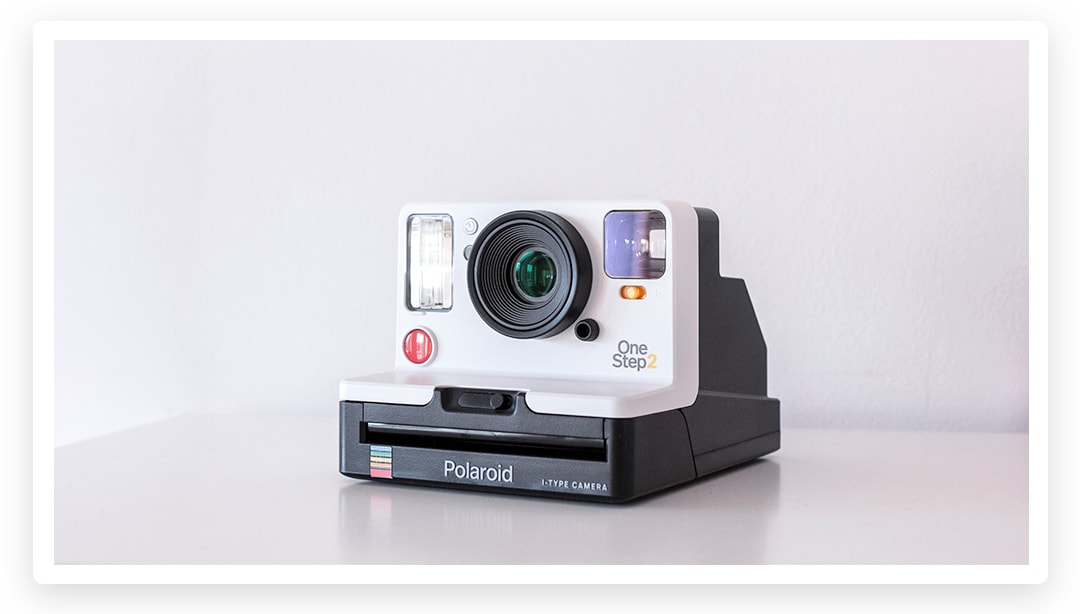 3. Lighting
Lighting can add grace to a photo, depending on how you use it. Bright lighting helps to transform the look of your products and present them better. And again, there is no need to spend a lot of money. The best and cheapest solution is natural light. You can either go outside and take a picture or just put a chair with craft paper next to your window. The light source should be on the same side of the object as your camera, or slightly off to one side. Use a mirror to direct the light and get perfect images for your page.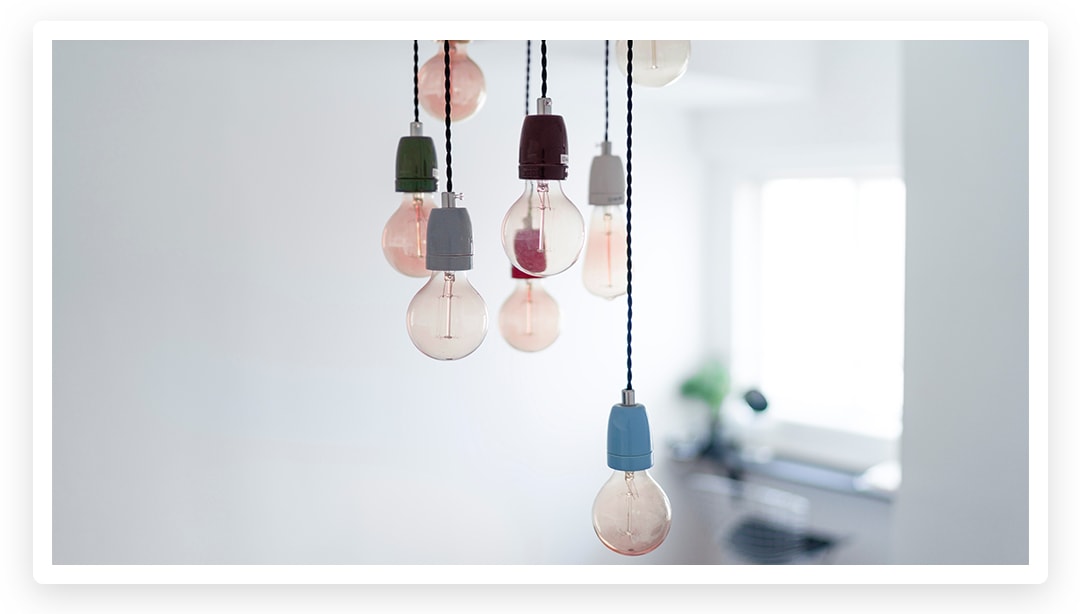 For small items, you can construct your own budget lightbox. For this, you need three 100-watt bulbs, three light bulb cords (or table lamps), a box, white tissue paper, and craft paper.
4. Retouch
A photo, especially one taken with unprofessional cameras, requires post-processing. This is the final step to make your page look perfect. Clean up the photo and improve it with a program like Photoshop, Gimp, or any other raster editor or online photo editor. You can adjust brightness, contrast, remove unnecessary items (for instance, a mannequin), and crop the image. Take a note that it is recommended not to apply any filters. The photo must look natural for the details to be easily discernible. With these tips, you can reduce the probability of negative comments and returned goods.
The product page design template is equally important. Whether your product is big or small, vertical or horizontal, picture dimensions and distances between them should be the same. Compare the following examples: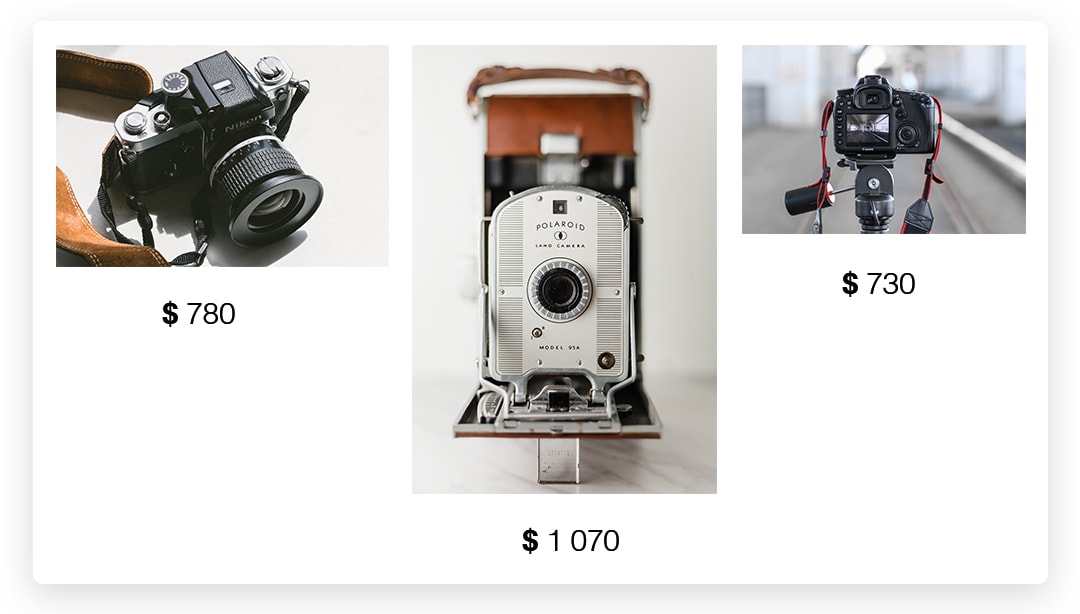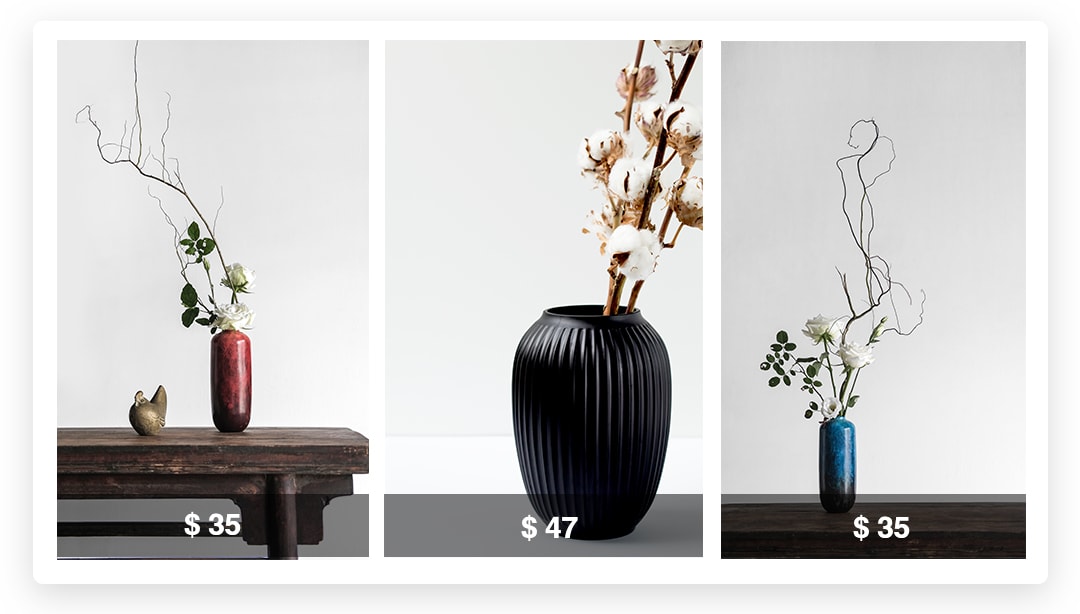 To get the best product page design, you need to use templates. With templates, you define if the products are located in the same area of the photo and are scaled correctly. Now you should have at least a basic understanding of how to take a perfect picture and use it to create the best product pages.
Best Product Pages: The Bottom Line
Images are a significant element of the product pages as they attract the attention of a visitor first and foremost. Thus, they contribute to the first impression. Creating the best product page design for an eCommerce store is not so simple as it might seem. But at the same time, it is not super difficult. There is no need to buy a professional camera, as well as getting expensive professional lighting. Just borrow your friend's camera or take the photos on your smartphone on a sunny day or in a handmade lightbox. With some free or rather cheap editors, you can create perfect images with no hassle. Believe in yourself and strive for success!
If you need help – SpurIT is here. We are recognized as a top Illinois Web Design Agency on DesignRush.