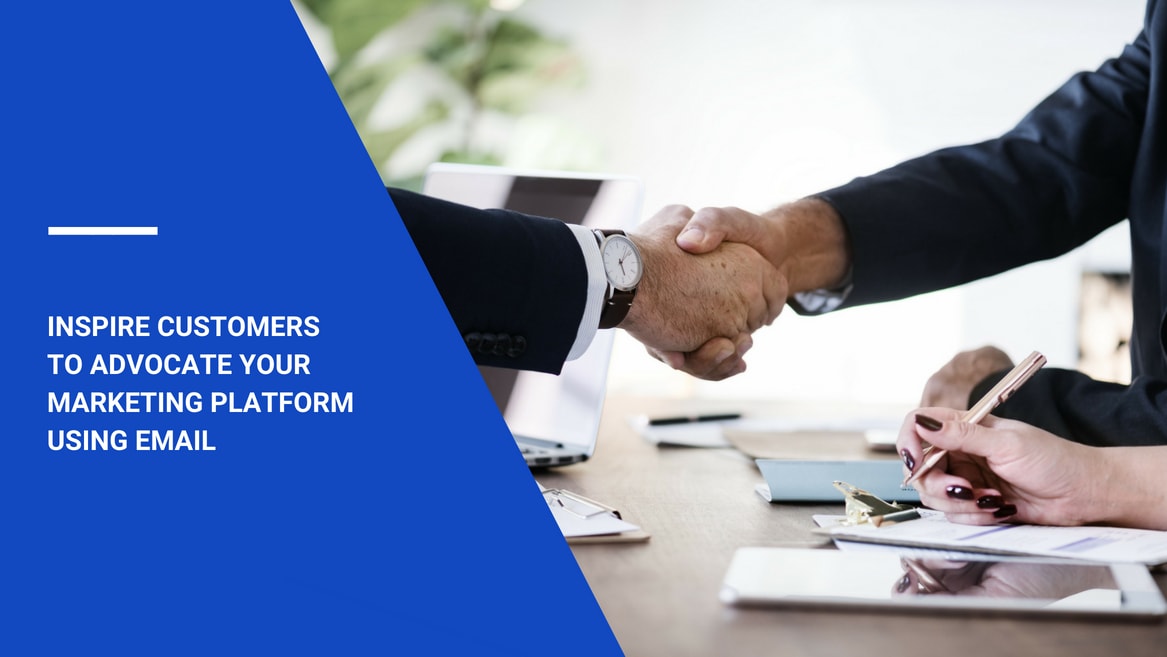 There are a lot of ways to seek the new customers, but most of them are time- and resource-consuming. However, there is a way to make your customers do the advertising for you. This is how customer advocacy marketing works. So, how can you persuade your clients to spread the word?
Content:
Why Are Customer Advocates So Important?
Nowadays, fewer and fewer people trust advertising as it has flooded every corner of our lives. Ads are everywhere – from on the street to pop-ups on the screen of your computer. But you never know which brands' promises you can actually trust. However, people trust acquaintances – that is why social media marketing (SMM) is on the rise right now. Furthermore, according to the Consumer Barometer, 33% of all internet users are advocating their favorite brands. To describe brand advocacy in a sentence, it is a strategy that makes your customers trust your brand and motivates them to pass the word about you.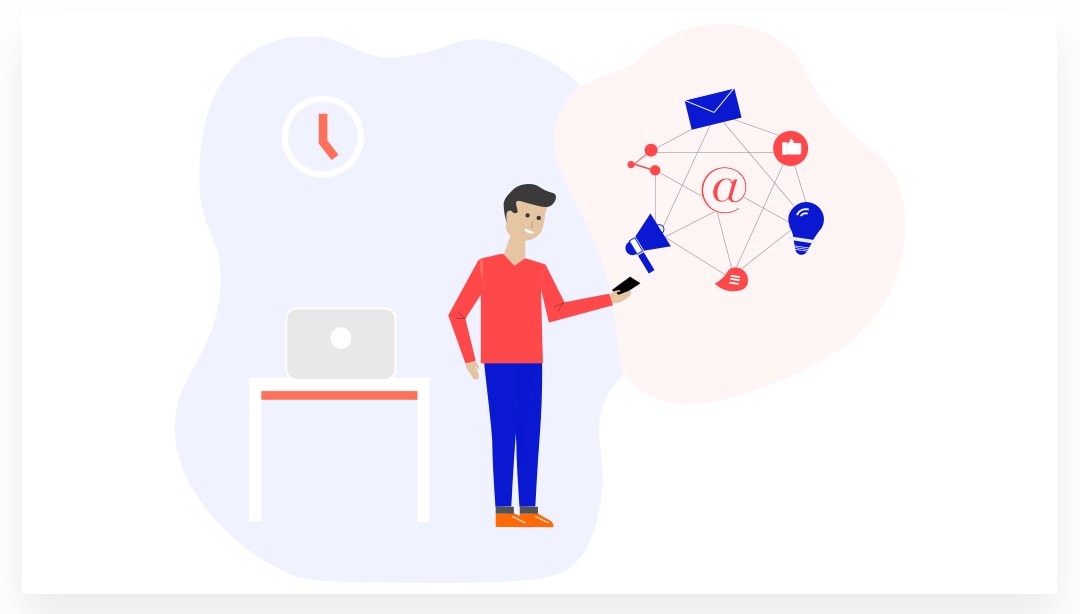 How to Turn New Clients into Customer Advocates
There are actually a number of different methods with which you can turn loyal or simply satisfied clients into the people who will pass your brand name to their friends and family. However, the most efficient and effective one is email marketing.
Not only can email advertising be made more personal and targeted, but it is becoming one of the most popular instruments among brand advocacy strategies. The reason for that is simple – you know the customers are interested in your product if they stay subscribed to your newsletters. Furthermore, the return on investments from email marketing is still the highest in the field. So, what can you do to actually turn email customers into advocates?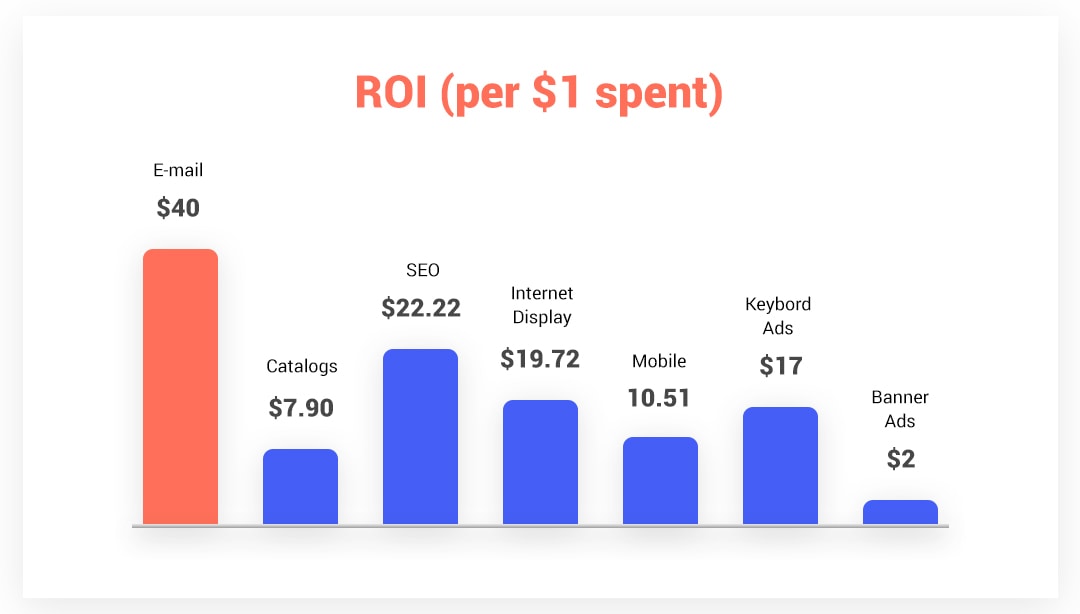 Tips for Using Email Marketing to Give Buyers an Incentive to Become Customer Advocates
There are quite a few tricks you can adopt to make your customers more inclined to spread the word about your brand. Note that it is relatively difficult to predict whether they will work because even the most loyal customers can be a passive link in your marketing. On the other hand, there could be new customers that might really appreciate the service you have provided and be ready to tell their friends about you. So, here are some strategies that might come in handy:
1. Gratitude emails
It may seem obvious, but a personal 'thank you' letter is a very important and engaging instrument in email marketing. It establishes a connection between you and the customer, and it does not really require any effort – you need to send a confirmation letter after the purchase anyway. So, just add some gratitude to it, and follow with some sort of attractive offer. You can propose similar products or services, referral links with clear benefits, and even social media links with some kind of a bonus for a subscription. It takes little effort on your part but makes the interaction more personal, interesting, and engaging for the buyer.
2. Reactions to abandoned products
There are a couple of reasons for a customer not to purchase the products they have already added to their shopping cart. They may have misclicked, changed they mind, ran out of time, etc. Nevertheless, in most cases, they were interested in the products placed into the cart to some extent. That is why it would be great to remind them about it after some time, especially if the goods are almost out of stock or on sale – providing such useful information will make you seem more caring and will make the customer experience more personalized.
3. Survey emails
A survey is a way to engage your customers with a discussion. It will make them feel important and valued. Of course, the surveys are essential for a business, first and foremost, as they are a great source of information. Whether it is feedback you need for improvement or information about the popularity of your merchandise, surveys will provide it all if you ask the right questions.
Most importantly, they can help you to identify the customers you should continue to work with through email marketing, as it is much easier to identify them and sort out the clients that are not ready to be your advocates.
Furthermore, you do not need a lot of resources to create these, as there are a lot of services that can provide a simple and good quality base for a survey.
4. Offers for similar products
This is probably the most common and pervasive email marketing technique there is. Companies often make offers for similar products that don't make sense and can be annoying for a buyer. However, contextual advertisement evolves, so you really should not give it up. But try putting more thought and effort into it. Base the promotions on previous customer experiences and you will be able to turn your new clients into customer advocates in no time.
5. Avoid spam filters
If you are sending hundreds of emails every day, there is little you can do to make each and every one of them unique and targeted at a specific user. That is why you will probably use a lot of common phrases that are often associated with spam mail. Moreover, some users add their own advanced filters that will mark any promotional letter as spam.
However, there are some common tropes you can avoid to stand the best chance of avoiding the attention of such systems and persuade the user to spread the word about you. Here are a few:
Do not overuse exclamation marks. It is a relatively minor trope, but it still can influence the perception of your letter. Spam letters often have an overly excited tone, so you should definitely avoid that;
Minimize the use of words like 'free', 'sale', 'special offer', etc. They are perceived as a brazen bait, and no one likes to be treated like a fool;
Be genuine about your intentions. Although it can backfire and is not suitable for every customer, honesty is becoming more and more popular. So, sometimes if you want to turn your customer into a dedicated fan, you should use the word advocate in a sentence.
6. Referral programs
A referral program is an instrument, specifically designed to aid in the use of advocates – customers that would advertise your brand to their friends. The most convenient way to spread the referral link is, of course, through email, as this way you can be sure that the link will find a user interested in sharing it.
The main thing you need to remember is that you need to add benefits to joining these programs, both for your advocate and for a newcomer. Adding customer benefits for the referrer motivates them to send out the referral link as widely as possible and advantages for newcomers should persuade them to follow that link.
A lot of services use referral programs, starting with global marketplaces, like Amazon, to educational websites, like Coursera. Most of them offer a one-time discount on their products or services. However, there are some ways to transform your referral program into an original and personal experience. For example, you can turn it into a game with different levels and tiers to the proposed benefits.
Customer Advocates: Conclusion
Although customer advocacy seems like a simple enough strategy, it has a lot of aspects to it, that may seem small but matter more than a beginner in this field can anticipate. It is definitely a still-developing field, but it has proven its worth – more than 80% of users trust brand advocates and online reviewers. So, if you want to increase your sales and leads, nurture your relationships with your users.
However, if you're not a specialist in marketing, it may be difficult for you to create an active and effective system from scratch. If you don't want to lose your money, you should definitely get some help from a specialist, like RIZE Marketing agency. Of course, there is never any guarantee of a fast success and complete competition elimination, but at least you'll be sure your customers are treated right. In the simplest case, internet marketing experts can help you choose, connect, and set up one of the advocate marketing platforms that will help in drafting, tracking and inspiring your customer advocates.