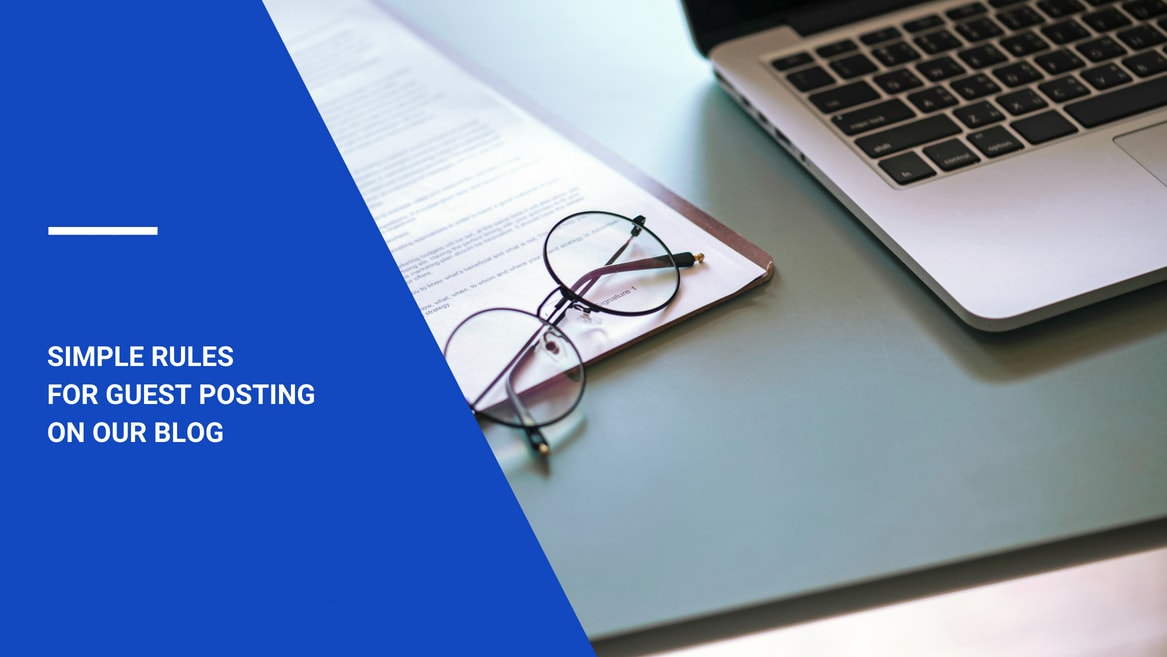 Guest posts are an incredibly powerful tool for online business promotion. They contribute to business growth, boost your traffic and raise your brand awareness. From now on we will accept guest posts from other writers from time to time. For them to be effective and reach their original goals, the posts must meet several requirements. We have compiled some rules on guest posts that will facilitate our cooperation in this field and make sure your blog articles are acceptable.
1. Your piece needs to be WELL WRITTEN
This is a universal rule for any blog articles. Whenever you get down to creating a blog post you should note that it must be useful for readers and contain relevant information with the piece's topic fully covered. For the data to be easy to follow, highlight the basic points of your article.
Headlines and bullet points are a must in a blog post. Use at least three H2s in it – this will make your article well structured and facilitate navigation through its contents. If it is required, you can add charts or tables with genuine data.
Our guest post writers should know in advance that if their writing is bad, or even just mediocre, we'll have to decline the article. In this case we will send it back for you to improve it and try once again.
2. Your piece needs to be unique
Another crucial aspect of a guest post is its originality. No posts below 95% of text uniqueness will be accepted. We don't want variations of old articles, and we definitely don't want reprints. Please be aware that our team always checks all submitted writings for plagiarism. There are no exceptions – guest posts have become impossible for lots of people due to the same articles and infographics repeated at dozens of places over and over again. This is absolutely inappropriate for our company.
3. Your article should include the following structure elements:
At least one suggested headline or title for the article
Title (70 characters) + description (165 characters)
Body of the article (500 – 2000 words)
Pictures (1080 x 614 px)
Author's full name + bio with an email address + photo
You can add links to showcase all your published pieces of work.
4. Content restrictions
There are actually no really strict rules concerning the themes of your articles. We recommend you to use topics that we as a company are interested in: eСommerce, online marketing, marketing tools, design of online stores, etc. Posts on the topics given above are most welcome.
We DO NOT accept the following topics:
anything containing elements competitive with the link/advertising services that we provide (web development, SEO, advertising, SMM, e-mail and content marketing)
topics not related to the topic of our blog (eCommerce)
topics prohibited by law (incitement of ethnic hatred, explicit content, etc.)
Those are the main aspects you should concentrate on while creating a guest post for our blog. The rules are simple to follow and by accepting them you increase the quality of your future articles for the best results to be achieved.
Post publishing is a paid service. To learn more about the pricing, please contact us.