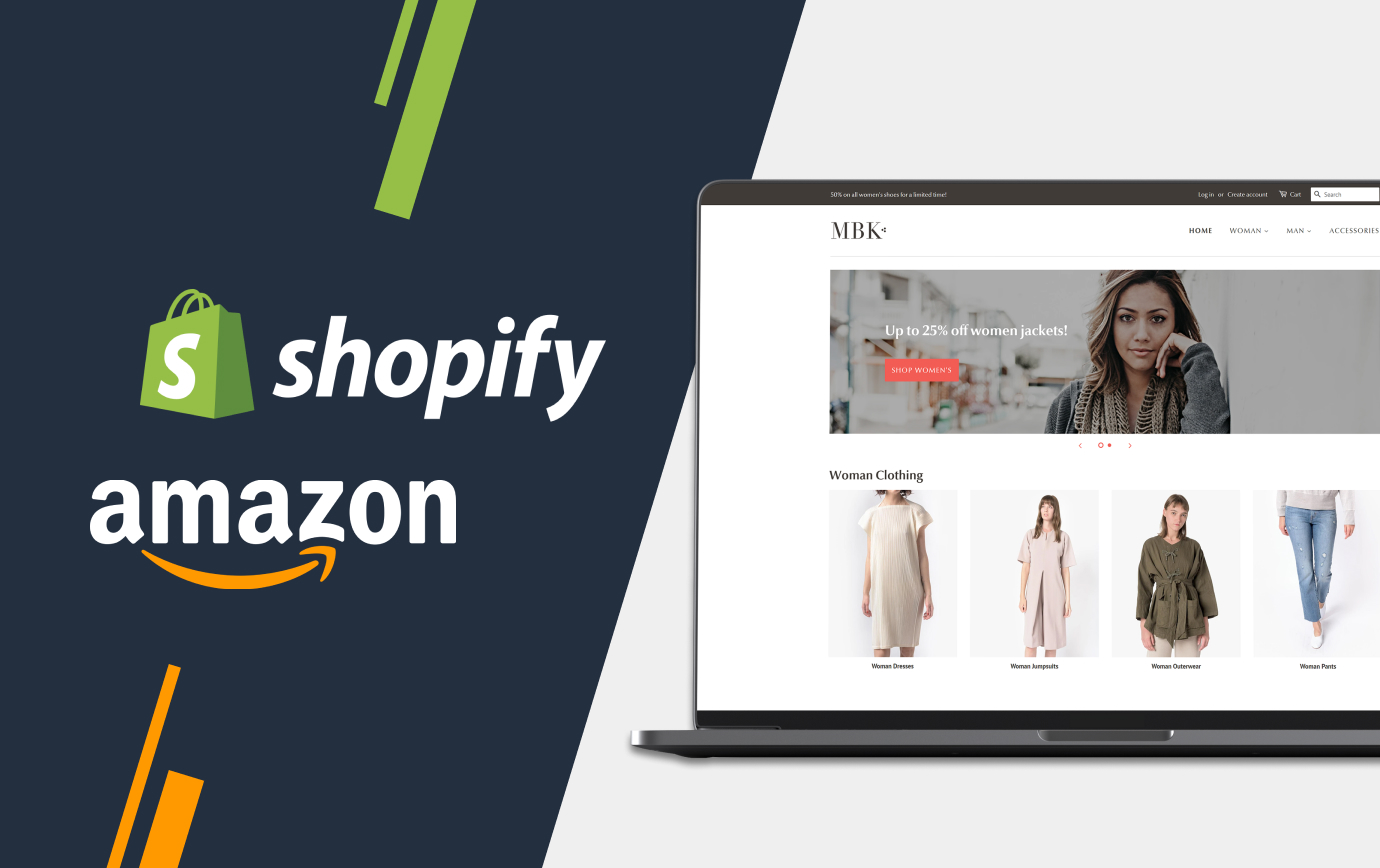 To start with a cliché: Amazon is the reigning king of the eCommerce world. With the ever-increasing number of global buyers and sellers, Amazon is showing no signs of slowing down.
Amazon Shopify integration is one of the most excellent ways to build brand visibility and boost sales. Not surprisingly, a large number of sellers are trying to expand their presence on Amazon.
Adding Shopify with Amazon is an ideal way to get started.
Before getting into the depths of Amazon Shopify integration, let's start with the basics first.
What makes Shopify one of the most favored platforms for sellers?
Shopify is a go-to online selling platform that provides a ton of services to sellers from shipping and payments to promotions and customer engagement tools to many other services.
Shopify lets websites make feature addition through the Shopify App Store feature as many developers have listed there free and premium apps here. To add specific functionality to the site, one can even visit the Shopify App Store via your Shopify Dashboard and search that feature.
There are apps even for Shopify Amazon Integration.
In short, Shopify is everything that a seller aspires for while growing his business.
What makes Amazon the go-to platform for sellers?
Unlike other seller platforms, Amazon has an extensive global customer base, and more importantly, it offers a level playing field for both big brands and small. Also, it helps with logistics, which makes it easier for sellers to start from scratch.
Shopify helps brands build a unique identity. So take advantage of both platforms by integrating Amazon with Shopify.
Why Amazon Sellers Should Have a Shopify Account
The success of your eCommerce store on Amazon can be a bit dicey. Though brands can effortlessly reach millions and millions of shoppers worldwide, they are unable to build real connections with the audiences, as Amazon takes control over the entire data. And if you inadvertently commit an error, you'd be playing with fire as your store may go unnoticed and eventually unsearchable.
This is why brands with a singular focus on Amazon as their marketplace need to revisit their marketing strategies and diversify their risk. The point I am drawing home is that they need to set up their ecommerce stores and engage in direct selling to consumers (DTC). A well-thought-out, well-planned ecommerce store is sure to turn the tables in your favor, enabling effortless and seamless processing of email campaigns, up-sell, cross-sell efforts, and more.
This is where Shopify helps out.
Shopify is touted as one of the top DTC eCommerce solutions, specifically for small and mid-sized brands. Sure, it has got limitations, but then it's easier to use, and more than that, it comes with robust integration options for Amazon sellers.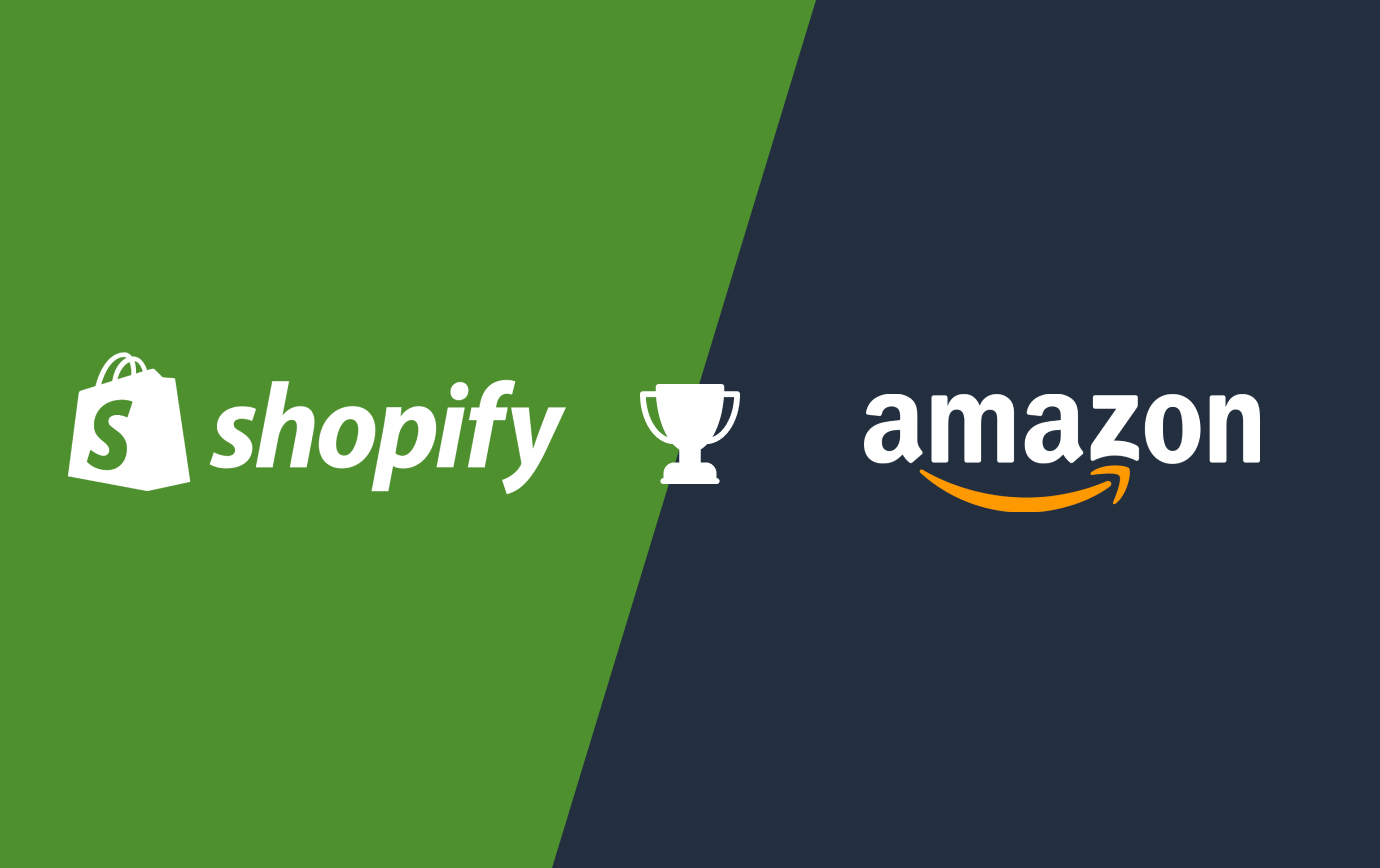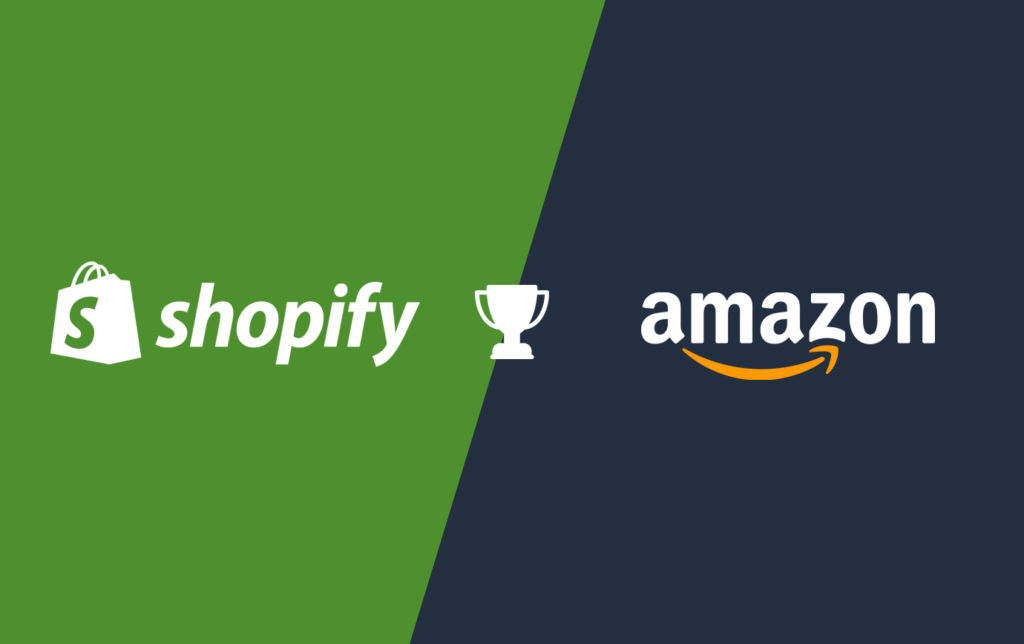 Advantages of Shopify & Amazon integration
Amazon shoulders fulfillment requirements
Are you using Amazon FBA (Fulfillment by Amazon) service to deliver goods to Amazon shoppers? You can use the same function on a Shopify web store. As in, whatever web orders you are receiving can be automatically sent to Amazon to fulfill it. How does this help? For one, the integration ensures that all your order management activities are managed by your Shopify store, from handling the order to processing payments to sending emails. Amazon, on the other hand, is responsible for shipping the order in an Amazon box. However, the slip can be customized as per your requirements.
For piggybacking on Amazon for the fulfillment, it charges MCF, which is Multi-Channel Fulfillment rates. Amazon fulfillment integration is an integral part of Shopify. Nonetheless, additional services are available that could amplify your Shopify's store functionality, including Shipping rates and more.
"Payment with Amazon" is also Possible
Payment is the biggest stumbling block for DTC store owners. Shoppers are highly reluctant to pay through credit cards or reveal any personal details to untrusted sites. In such cases, "Amazon Pay" is ideal for closing any deal.
Again Shopify has in-built this facility in its store. Even before the shoppers are asked to reveal their details, the Amazon login pops up to soothe their frazzled nerves. Not just the payment part is handled smoothly if the customer wishes, the address and critical customer information also can be transferred to your store for smother checkout.
However, you need to sign up with Amazon for this payment feature and pay additional processing fees for the same.
Use Amazon Content for your Shopify store
Writing and rewriting store content is not a piece of a cakewalk. It requires patience and a lot of brain-racking. And if you are maintaining multiple stores, the headache of content gets multiplied. The good news is that Shopify allows you to sync your store content with Amazon content, from product descriptions to images to inventory level to pricing. However, to achieve perfect harmony in terms of content, you need to opt for additional Shopify add ons. Say, for example, you can try a tool like ByteStand for this purpose.
Use Amazon Ratings and Reviews
You can even pull ratings and reviews from Amazon through the use of Shopify's technical solutions. In one sense, you are also encouraging shoppers to check out Amazon if they like.
Shopify can send Shoppers to Amazon if they don't buy at your site
If you have done all that you can to woo the shopper and still the shopper wants to quit your store, then as a last alternative, you could make use of the final integration tool called the "exit intent" messaging on your store. This lures the shoppers back to your product, but with an Amazon offer.
Shopify apps such as OptiMonk help store owners woo shoppers in the final few seconds with a pop-up message saying that your products are also available on Amazon. You can win them back with a discount coupon that ensures instant savings.
Additional Benefits of selling on Amazon with Shopify
Generate Amazon listings from Shopify in different categories
For products listed on Amazon, create special offers from Shopify in any category
Set exclusive prices and even reserve inventory for Amazon listings
Cross-verify Amazon sales with Shopify reports
Sync Shopify inventory with Amazon listings
Fulfill Amazon orders directly from Shopify and vice-versa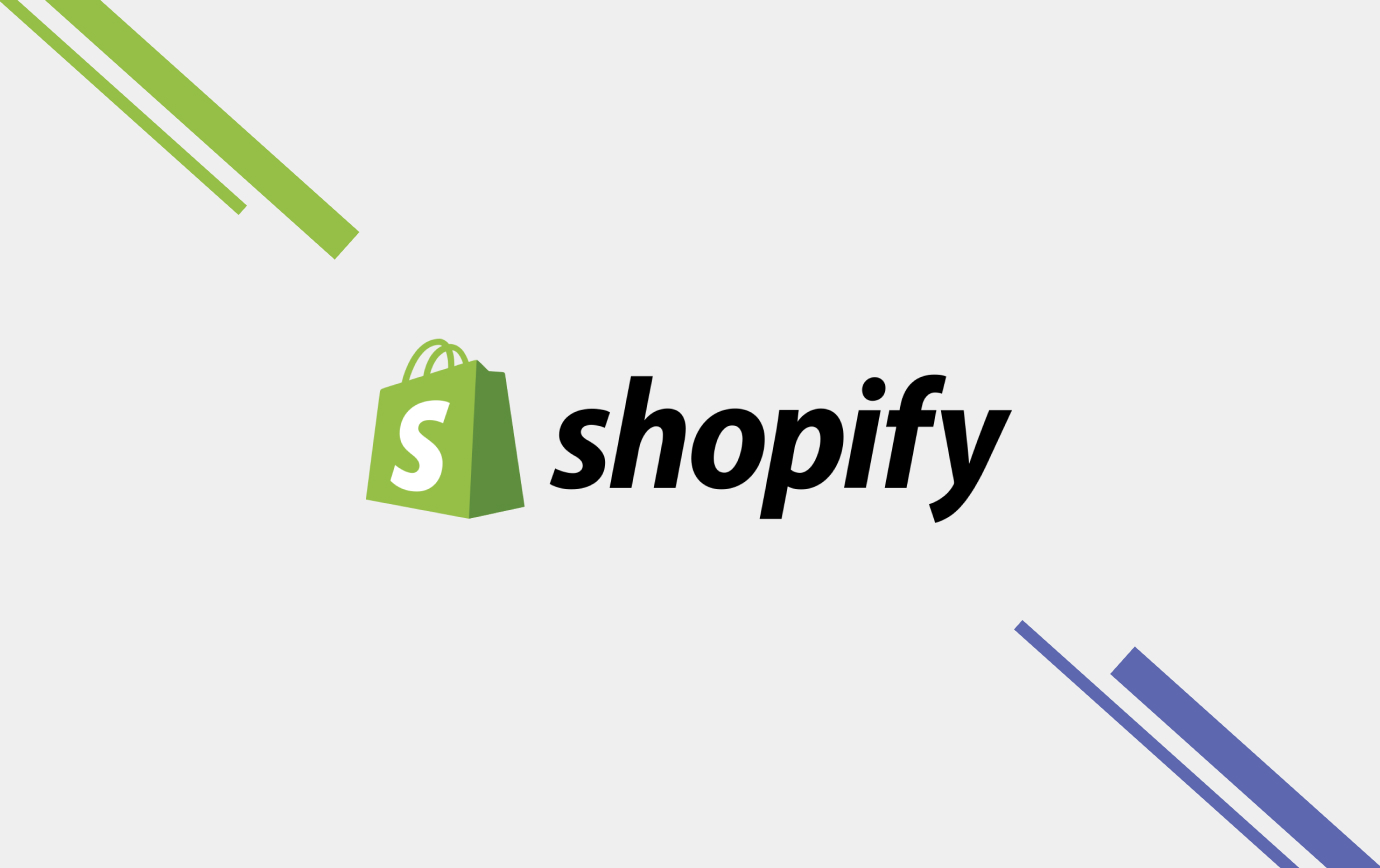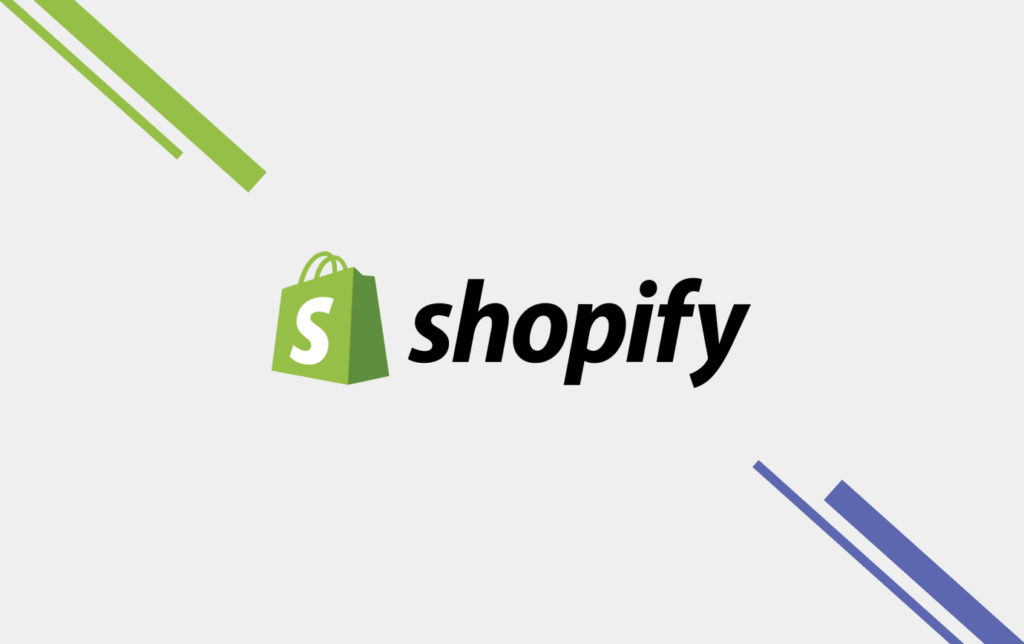 Why Shopify is the Best Option?
By now, you already have a better idea of what Shopify can do for your business? It's one of the best seller-friendly platforms you'll find online. A seller is expected to offer a smooth and seamless experience to its buyer, and Shopify helps you achieve it as quickly and as effortlessly as possible.
Benefits of Shopify
Affordable – Shopify has plans for all sizes of companies. Plus, its monthly fees are quite reasonable. The basic plan costs $29 monthly. Also, you get to choose a range of free and for-purchase design templates.
Reliable Hosting – Shopify subscription comes with secure hosting services. The platform offers 99.9% uptime and a free SSL certificate, which means the site won't crash during peak hours.
24×7 Customer Support – Customer support is available 24/7 via email, phone, or live chat.
Top Choice for Dropshippers – For novice e-commerce entrepreneur's dropshipping is the safest bet. And by integrating Shopify's dropshipping apps such as Oberlo, Spocket, and Modalyst, delivery is smooth.
Tips to Integrate Shopify with Amazon
First and foremost, set up a Shopify store. For this, you can visit the Shopify website and enter your email to begin the process. Make your store stand out and add products to their respective categories.
Choose a professional seller account and not the personal seller account. Why? Because professional seller account fees are reasonable compared to the personal one.
For Shopify, Amazon integration, don't choose FBA for shipping your products.
Shopify and Amazon store currency should match. This means you need to have a Shopify U.S. store if you plan to sell on Amazon.
Also, have your UPCs in place for all the products you are selling. Only this will ensure smooth Amazon Shopify integration.
Final say
All said and done, multi-channel eCommerce is not as easy it appears. But when you fit in all the required pieces together, you could get it working. Shopify and Amazon come with great integration options that help you run your businesses seamlessly. This means you are free to focus on strategizing, stabilizing, and growing other areas of your company.