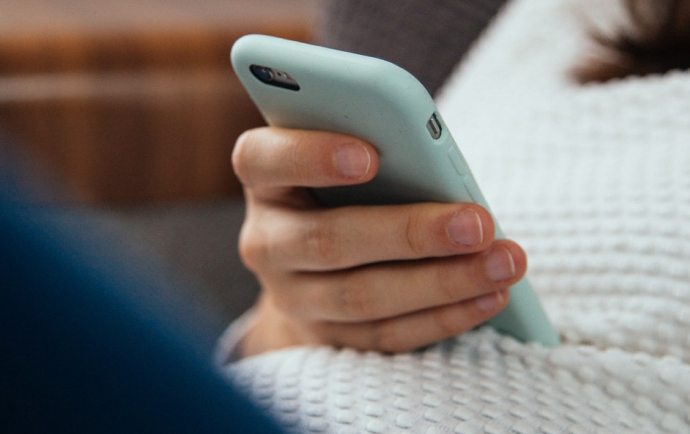 According to statista.com, over 2.5 billion people use their smartphones every day. With the development of new technologies, mobile devices will become cheaper and more readily available, which means that this number will only continue to grow. Of course, it would be foolish to ignore such a vast market with direct access to a convenient platform.
That's why mobile eCommerce is becoming more and more popular right now. Continue reading, and you'll find out what m-commerce is, how you can use it to your benefit, and if there is a way to provide better Shopify access to your mobile-using customers.
Content:
What Is Mobile Commerce?
Helpful Tips For You To Run A Mobile Commerce Service
How To Apply Mobile Commerce To Shopify
Current Trends And Predictions for the Future of m-commerce
Final Thoughts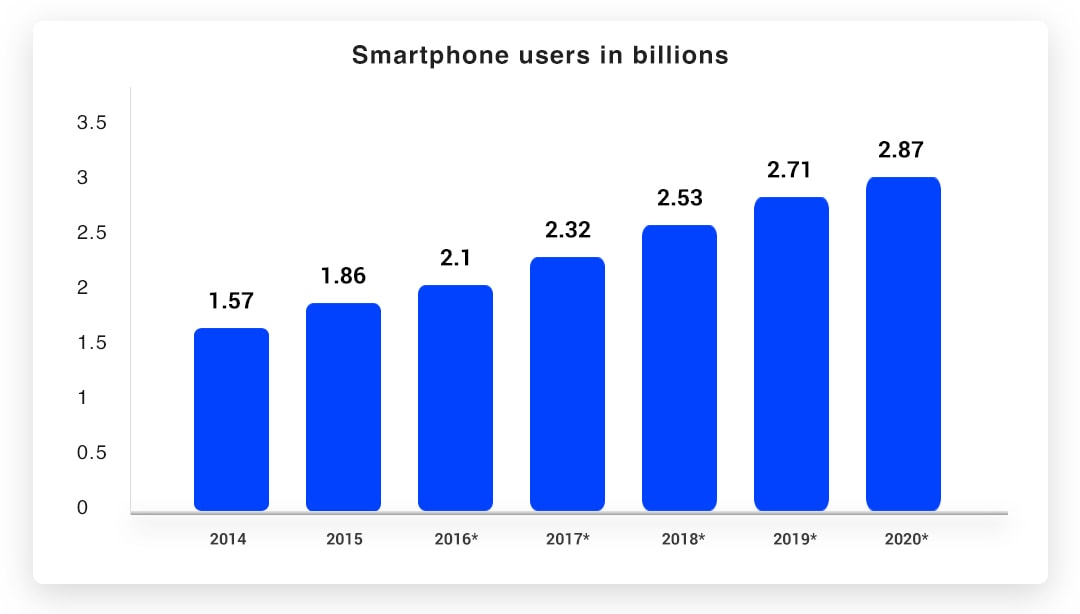 What Is Mobile Commerce?
The question "What is m-commerce?" is quite broad and overwhelming. The term has existed for over 20 years, and over this time it has expanded and changed. The definition of m-commerce, though, has basically stayed the same: it's a set of methods and tools, with the help of which a customer can buy products from his mobile device. In our modern world, eCommerce and m-commerce are two very closely related areas that share a set of similar approaches. However, m-commerce applications are a lot narrower, which means more specific and targeted instruments should be used.
Helpful Tips For You To Run A Mobile Commerce Service
As you can see, mobile commerce has a lot of pros for both buyers and sellers. According to a BigCommerce mobile commerce study, over 30% of online purchases are made via m-commerce. So, if you want to make such a popular platform a part of your service too, here are a couple of tips that will help you to do it faster, with more efficiency, and make it more convenient for your customers.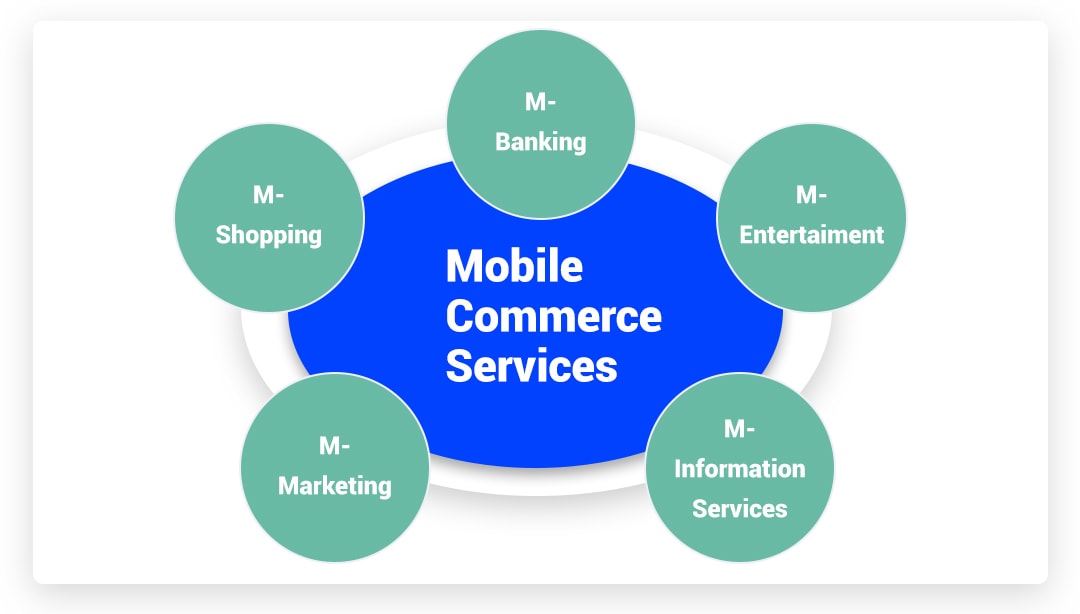 1. Make sure there is an accessible payment option
One of the most convenient things about m-commerce applications is that they can be used in any place in the world. However, in order for the purchase to be valid, the user needs to be able to pay for the goods they receive. The most convenient payment options do not require users to constantly input their credit card information, as this takes up quite a large chunk of time. One of the best options to make this process easier are mobile wallets.
The most popular mobile wallets include PayPal, Apple and Google Pay. However, many countries have smaller, but more locally popular wallets. So if you want to set up the most convenient payment system for your customers, you need to know your target audience.
2. Create both a mobile version of your website and an m-commerce application
If users want to access your online store from their mobile devices, there are a couple of ways for them to do so. The most popular and accessible ones, as you might have guessed, are to access your website through a mobile browser or to use an app, if you have one.
If you want to make your store successful, you should set up both a handy mobile version of your website and an easy-to-use application. This way you leave the choice up to the customer, their preferences and the situation they're in.
3. Optimize your platforms
Research shows that the more time your app or web page takes to load, the higher the chance that the user will give up. So, if you want to minimize losses, you need to put some time and effort into the optimization of your applications. Of course, there is no way to ensure that your apps will work quickly and efficiently on any device possible, but the more broad your reach, the bigger your income will be.
There are a lot of ways to speed up how fast your service operates. The first thing you probably need to do, though, is to optimize the quality of images you use and reduce the overall quantity of them. Then take into account all the additional features your app or website has and get rid of the least important ones. Finally, try optimizing the code if you haven't already. After you've done all this, try running some tests. There are a number of services that provide you with tools to test speed, although most of them are oriented towards websites.
Also you can learn how to start and grow your business on entrepreneurshipinabox.com.
How To Apply Mobile Commerce To Shopify
To get an idea of the reach of mobile marketing, let's take a look at one of the biggest, most popular and fastest growing online retail sites out there: shopify.com. As you might've guessed, the company is mostly oriented towards eCommerce solutions. However, will users be able to use Shopify if they have a mobile device?
The short answer is yes. Shopify offers a great mobile version of their website for you to use with your online store. The awesome features of their service version for portable devices include:
Protected shopping cart for a fast and safe experience
Use of HTML5 – your shop will look slick and modern, plus it will be compatible with all modern mobile devices and platforms
Full experience – every feature you have on your desktop version of Shopify will be available to your smartphone users
Great modification options – you can change the look of your shop to one of the mobile themes designed to make your client's shopping experience more personalized and unforgettable
Another notable thing the company has done in the mobile market is the release of the Shopify mobile app. However, it's not made for customers. The Shopify app is designed for merchants to be able to manage their store more effectively and get the latest data about their products and orders as soon as possible. It is one of the best free m-commerce mobile apps out there. Furthermore, Shopify provides great tools for app developers to create more mobile commerce solutions and integrate them directly with their store.a
Current Trends And Predictions for the Future of m-commerce
If you want to integrate a mobile commerce solution into your business, you need to keep in touch with the current trends and technology available in order to be able to compete in the ever-growing market of m-commerce. So, here are some of the current trends of mobile commerce you might not have been aware of:
1. M-commerce vs eCommerce
Although eCommerce and m-commerce are closely tied together, some experts assume that mobile commerce will soon completely dominate the market and make eCommerce obsolete. It's no wonder – more and more people spend their time on their portable devices, and most of them check their email accounts through those as well.
2. A boost of trust
As the generation of people that have grown up with wireless technology, mobile computing, and mobile commerce all around them grows older, the trust in m-commerce grows exponentially. These people are not plagued with distrust towards technology, and they know and understand all the security measures that are set up by companies.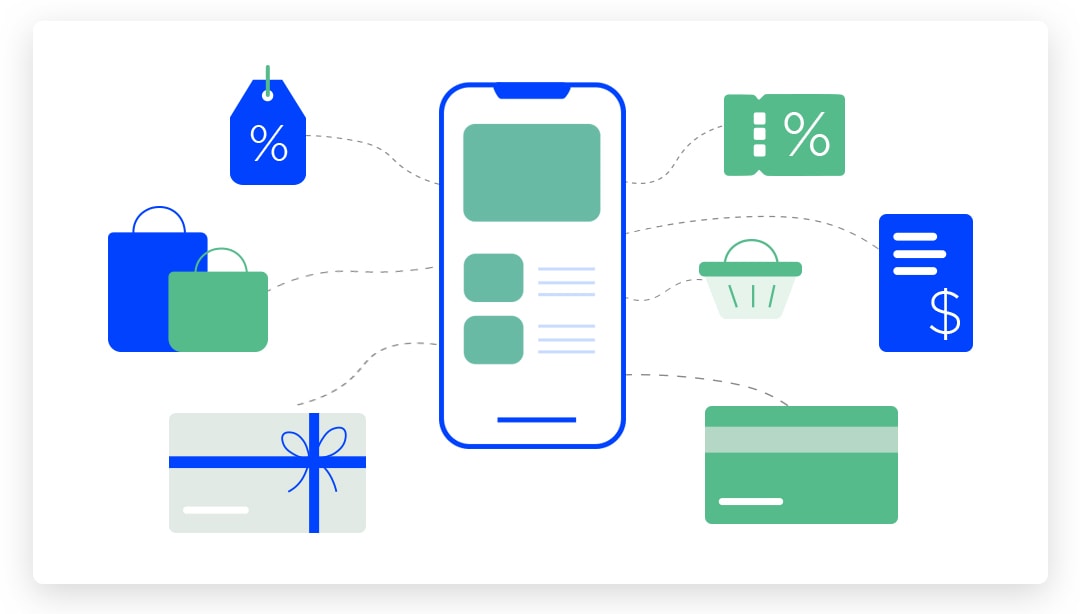 Now let's take a look at what you should expect from the future of mobile commerce:
1. Integration with the internet of things (IoT)
IoT is another very popular developing branch of IT. The basic idea is the connection between every smart device a person might own. It has lots of awesome potential uses, but is most often mentioned in tandem with m-commerce. Just imagine a fridge that buys you food with the help of a simple app on your phone.
2. Use of AR and VR
There are a lot of mobile apps that already use AR and VR technologies: all you need to use them is a simple piece of paper or light plastic headgear. The use of these technologies would be invaluable for mobile commerce, as people would be able to check out the products they want to buy from the comfort of their home.
Final Thoughts
All in all, mobile commerce has a bright future ahead of it. If you want to make your customers' buying experience as convenient as possible, while also making your business innovative and modern, mobile marketing is the best way to go.