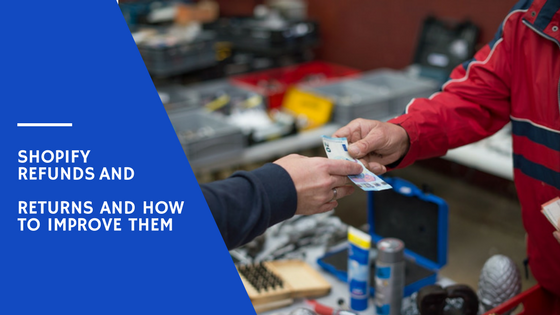 Returns and refunds play an integral part when running an online store. In today's article you will learn how to deal with Shopify refunds and returns as well as discover three different components that will minimize your return and refund rates.
Content:
How to Minimize Your Shopify Refund and Return Rates
More and more people are taking advantage of online shopping because it's fast, easy, and hassle-free. The process of purchasing products online, or via mobile apps, is a pretty standardized process regardless of what you're purchasing – whether you're purchasing a computer or a T-shirt, the entire process for both will be quite similar. You begin with google search where you will find the appropriate website, next you will choose the product you'd like to buy, and finally you purchase the item chose. Pretty simple, right?
The popularity of this process has led more retailers to turn to the Shopify platform because it provides a simple and seamless shopping experience for your customers. However, no one likes dealing with Shopify returns or refund specifically Shopify retailers. More importantly, since there aren't any inbuilt Shopify refund and return tools, the entire process will lead to other problems.
In all honesty, returns and refunds are much more complex than purchases because each product category has its own rules and requirements in regards to returns. For example, apparel may not be subject to a return and refund and returning a computer is vastly different than returning a T-shirt for both a buyer and a seller.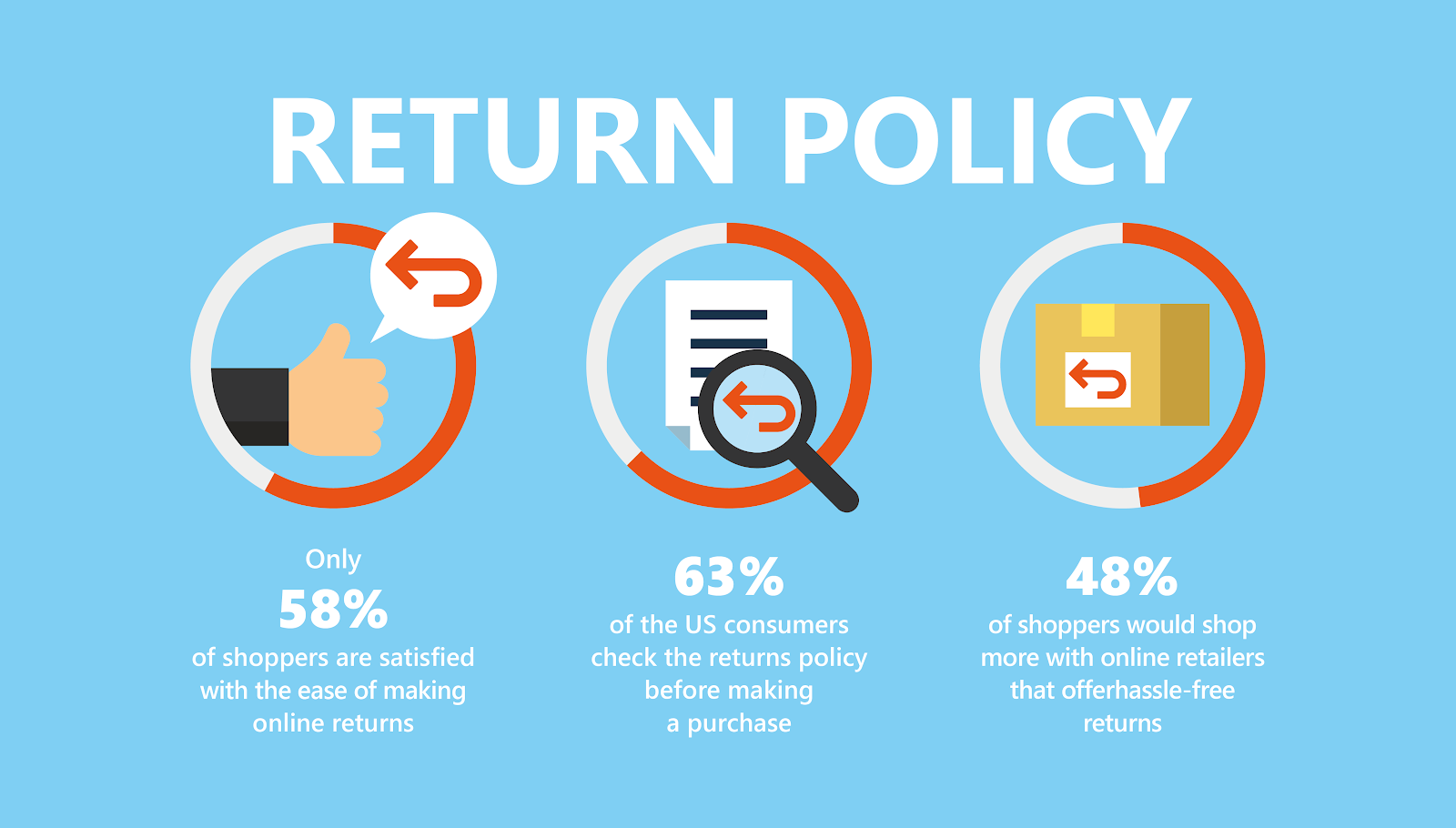 Still, most Shopify entrepreneurs face a common problem – an increase in the return rate of their products. According to The Wall Street Journal, approximately 33% of products purchased online are returned.
How to Handle Shopify Returns and Refunds
Unfortunately the most widespread eCommerce platforms don't have return management tools – which is why retailers are searching for alternatives to help them handle refunds and returns. Some retailers choose to do so manually by creating spreadsheets and others choose to install certain Shopify extensions that are currently available on the market.
Most retailers believe that returns and refunds play an integral part in eCommerce, and it's almost impossible to have control over them. However, the good news is that you can control refund and return rates. Once you learn how to control them you will be able to reduce your refund and return rates down to a bare minimum.
Three Components of Shopify Return and Refund Prevention
1. Finding reasons for returns and refunds
First and foremost, you need to understand why a customer is returning an by creating a return merchandise authorization – either on the return label or through a list of return codes.
There are several applications available for Shopify that will handle this process for you. Most of these apps utilize generic codes such as did not fit, wrong size, did not match the description, damaged, etc. Furthermore, in order, to create refund labels you will need to install another app and yet another app to exchange goods.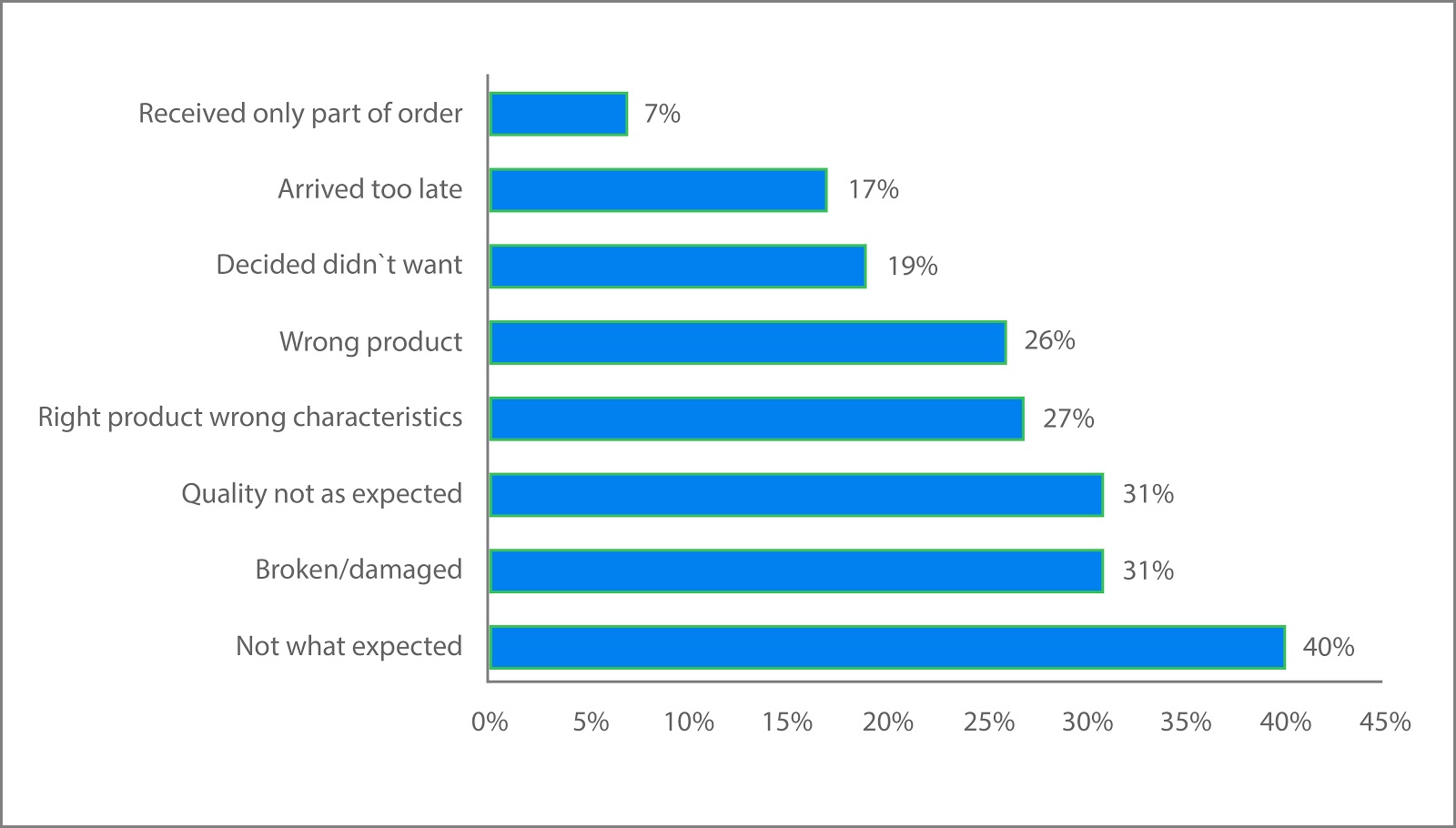 The most vital piece of information, however, is the reason behind the return without this data you will be unable to improve your customers' shopping experience or minimize your return and refund rates. Regardless of whether your customers utilize the generic codes, you won't be able to learn the reasoning behind your customers returns. How will you know what each customer means by "wrong size''? Were the jeans too long or short? Were the sleeves too short? This is why codes need to be much more specific and not auto-generated.
2. Processing returns and refunds
Returns and refunds shouldn't just be seen as a lost sale because the biggest risk they pose is against the relationship between and your customer relationship as well as your inventory. This is why you need to process refunds and returns as quickly as possible quicker than you process orders.
Exchanging items is much more efficient than offering a return or a refund because it will allow you to improve both your customer satisfaction and your profits. The Aberdeen Group has recently found that more than a half of businesses are utilizing return management to increase their overall customer satisfaction.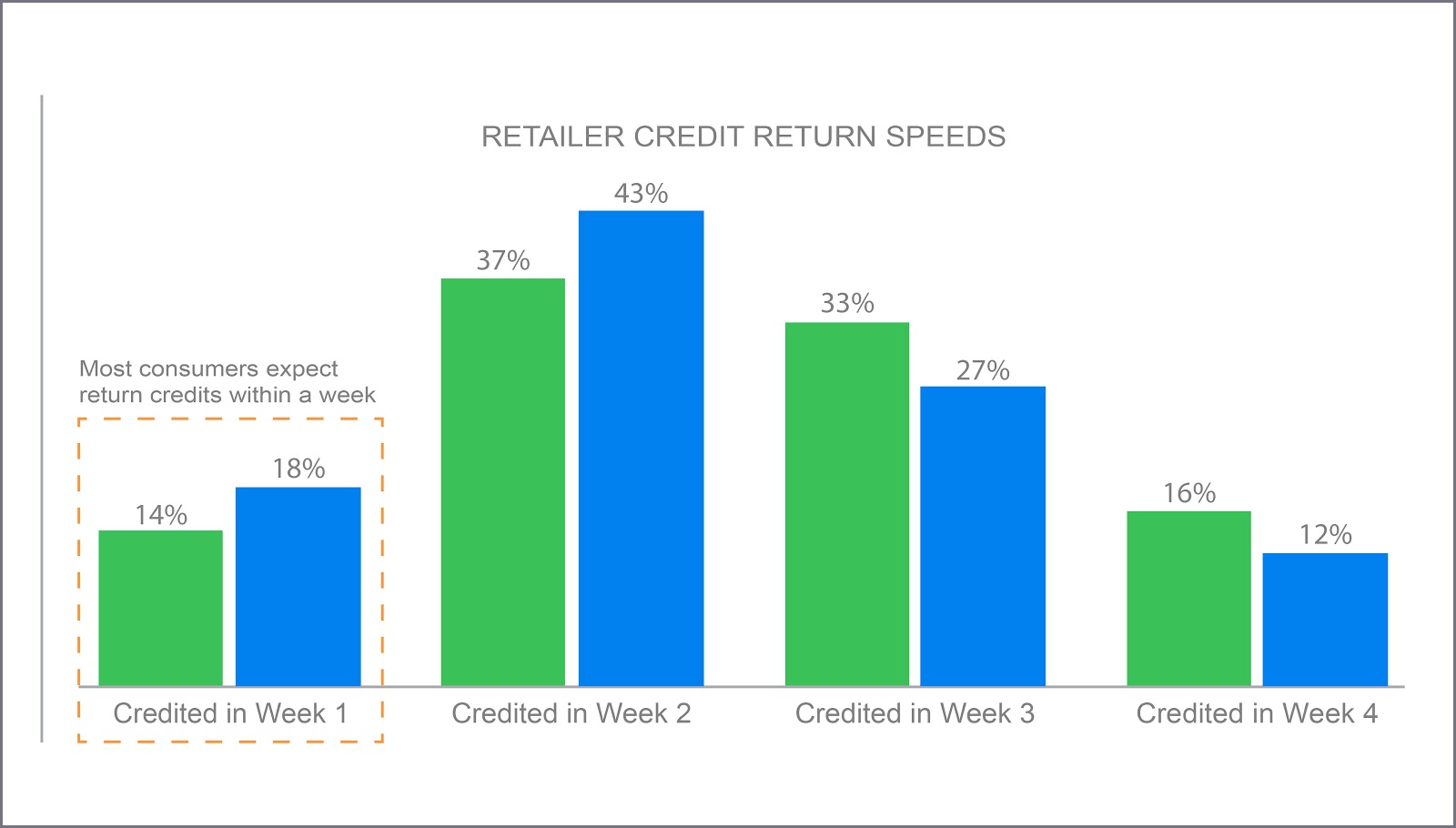 Even when using return management to your advantage you must still make sure process returns, refunds, or exchanges as quickly as possible. Nowadays retailers take advantage of additional software or "so dear" Excel spreadsheets in order to track Shopify refunds and returns. It's a step in the right direction, but it sometimes results in delays or errors that could negatively impact your brand.
3. Automating and tracking Shopify returns and refunds
Setting up, automating, and tracking returns is a time consuming and arduous process that is worthing completing because the insights on returns that it provides will allow you to further your customers and allow you to tune up your business.
By taking advantage of the data obtained, you'll bow have a thorough understanding regarding the reasonings behind why your products are returned. This understanding will allow you to take the appropriate actions to prevent further returns. You will also have the ability to alert your supplier or warehouse when there's an increase in returns in order to improve storage conditions as well as stop to stop buying goods from problem suppliers.
You will also be able the use this data to make special offers for your your customers, which will increase their shopping experience.
Summing Up
Shopify provides an optimal shopping experience for all users from beginners to proficient users. However, issues with refunds and returns may still occur and unfortunately Shopify is unable to offer an effective solution to fill in returns gap.
You will be able to take advantage of existing applications as well and other forms of return management tricks to achieve your desired results. So, if you're searching an efficient way to manage and reduce returns and refunds don't hesitate to ask us your questions in the comments below.