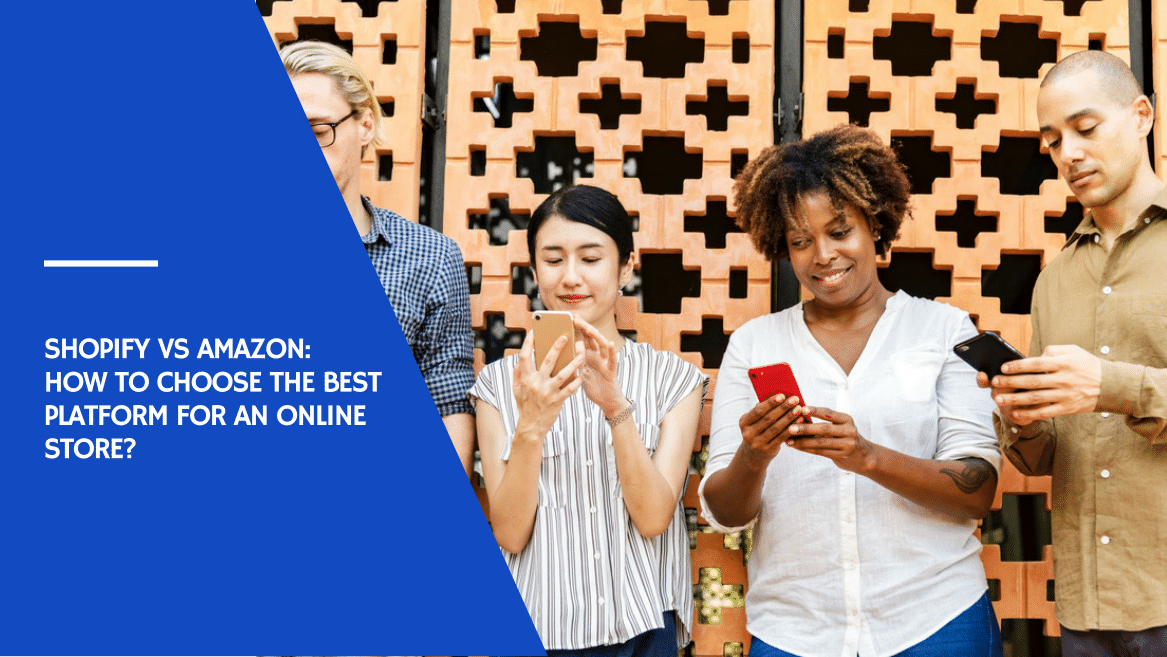 Nowadays, with the really fast development of the Internet, online shopping has become an essential part of our everyday life, and also is a great way to start your own business, as using the internet makes worrying about a number of typical business problems unnecessary. There are number of various platforms for online stores, but in this article we are going to talk about the issue of Shopify vs Amazon: which is better.
Taking into consideration the popularity and development of both platforms, the dilemma "Amazon vs Shopify" is really difficult, which is why there is a need to analyze both.
Content:
Amazon vs Shopify: main features of both platforms
In dealing with an Amazon and Shopify comparison, a number of points should be learned and analyzed. Below some of the most significant issues were revealed and compared so it is possible to find out the difference between the companies and discover which is better, Shopify or Amazon. In dealing with an Amazon and Shopify comparison, a number of points should be learned and analyzed. Below some of the most significant issues were revealed and compared so it is possible to find out the difference between the companies and discover which is better, Shopify or Amazon.
Shopify review
Shopify is a site builder focused on multi-channel trading through online stores, mobile applications and social networks. A large number of integrations significantly expand the functionality of the platform and make it possible to deeply configure the controls, which is most noticeable when creating online stores. To implement retail sales it has the Shopify POS application. For a fee, you can register a domain, buy any template, or install additional paid applications.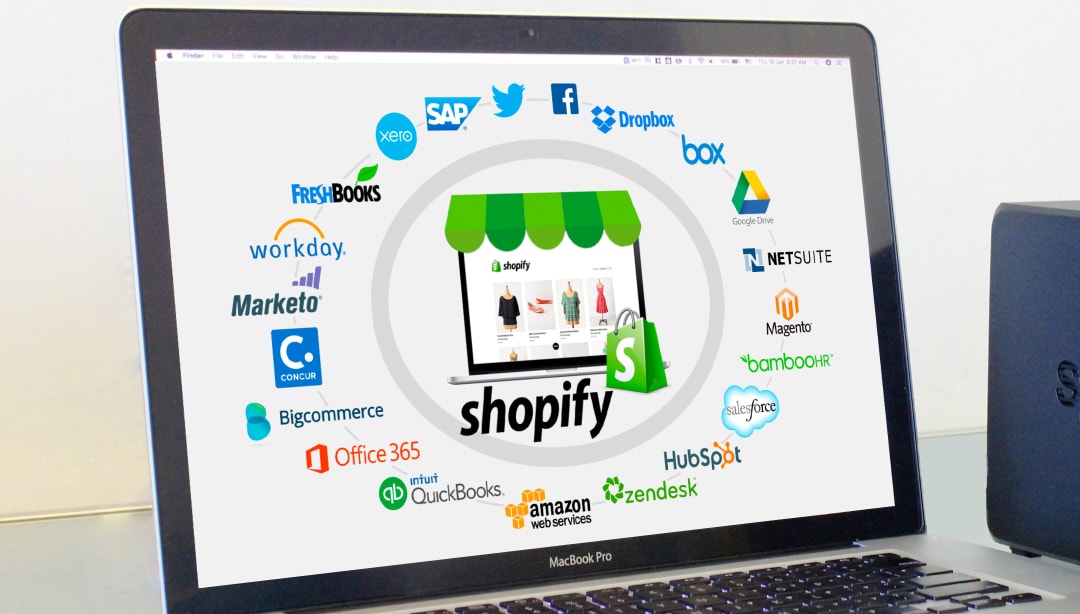 This will be of interest to large companies, representatives of small and medium-sized businesses in the field of trade and services, freelancers and journalists. Special knowledge in working with Shopify is not required, so it is suitable even for those who do not have experience in site building. For advanced users, there is access to editing HTML and CSS.
To get acquainted with the platform, a test period of 14 days is provided, after which you need to switch to a paid plan. The control panel consists of many sections, which reveal a wide variety of opportunities for creating, configuring and managing an online store. So, here you can change your template or completely design the store, customize delivery options, add products and posts to the blog, create discounts, gift cards and new product categories, organize invoices and offers, and fully manage orders, sales statistics and the customer database.
The Shopify administrative panel is well thought out, so that even the abundance of settings does not make it difficult to master. The entire control panel is one solid plus: laconic, rich, and thoughtful. Patterns are good, although the best of them are worth the money. Customization is also available. This, perhaps, is the main advantage of the platform, but not the only one.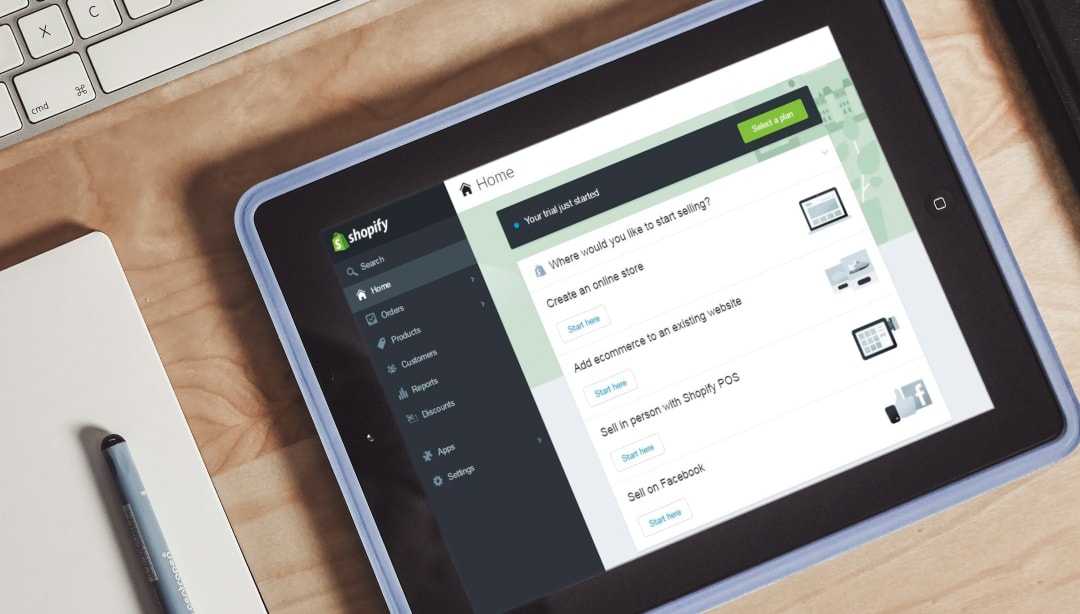 Among other positive aspects, we note:
Great registration options
Unlimited products on all plans
Protection against fraud on higher plans
Effective tools for increasing sales: discount codes, gift certificates and so on
A large number of applications to expand the functionality
Amazon characteristics
Amazon is one of the first Internet services aimed at selling real goods to the mass market, the world's largest grossing company selling a variety of goods and services via the Internet.
The seller of goods can be both the company Amazon, and merchants, who for a fee exhibit their goods on the Amazon site. The guarantor in these cases is Amazon: they comprehensively check the sellers, accept payments, track the fulfillment by the seller of their obligations and guarantee the possibility of returning the goods. Therefore, purchases here are considered relatively safe.
Amazon does not have physical stores and all sales transactions on it are made exclusively through the Internet. Therefore, Amazon manages to keep the prices of goods sold very low level.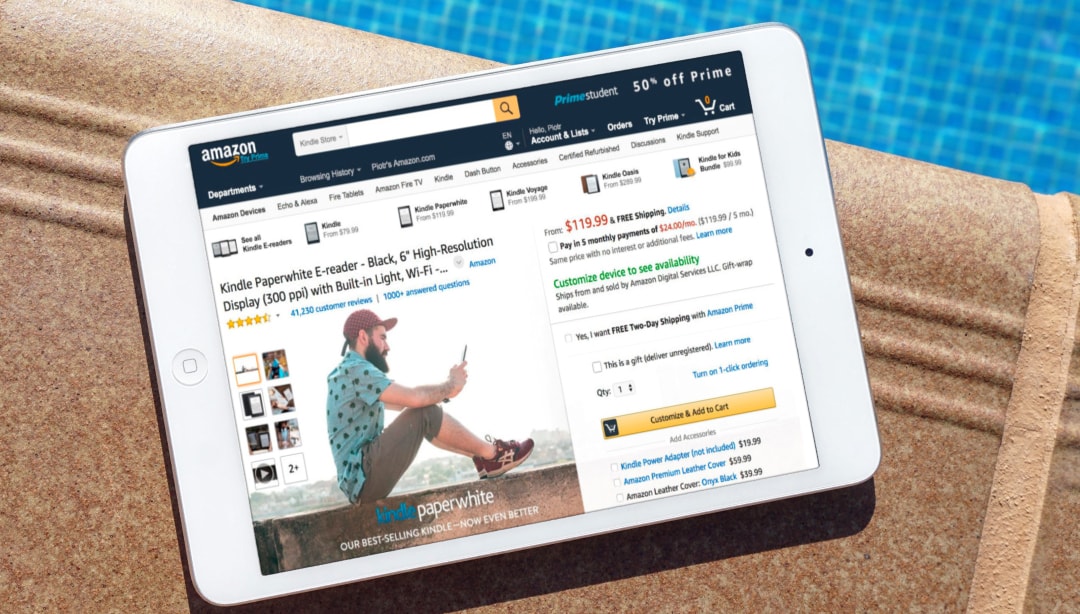 Some more advantages:
A great choice with which no brick and mortar store can be compared. Without exaggeration, we can say that everything is here!
The same product can be bought from different vendors, at different prices, both new and used.
When making several purchases from the same seller, you save on delivery, because goods are combined into one package. But for the sake of fairness it should be noted that the reverse situation is also possible.
Very low prices, even in comparison with other online stores. Often it is possible to buy products from famous brands much cheaper than in their own branded stores.
Guaranteed protection against fraud. Any goods can be returned to the seller for a full refund.
Convenience and functionality of the site. Making any purchase and ordering takes only a few minutes.
Easy payment. It is not necessary to understand and agree on a method of payment, to find out whether it has been received, to notify Amazon that payment to the seller has been sent, etc.
On Amazon there is a system of feedback that customers leave, sharing their impressions about the product they purchased.
Amazon and Shopify comparison: which one to choose?
Searching the topic "Amazon vs Shopify", we reveal a number of significant features of the both platforms for online stores, and now it is possible to draw conclusions.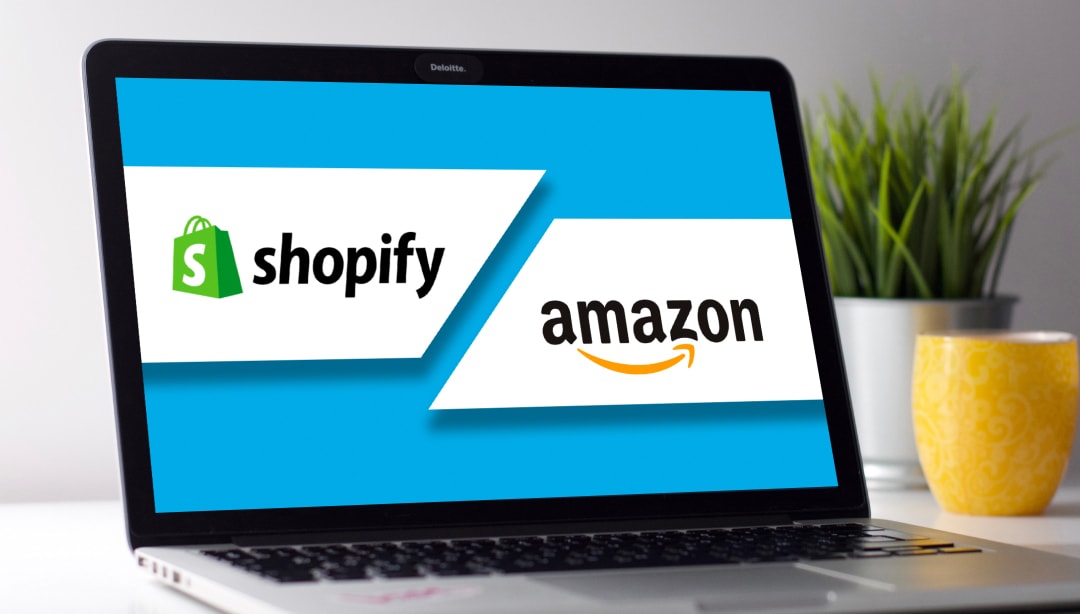 Speaking about Shopify, it can be a great choice for newcomers in the area of online shopping. The platform is pretty easy to use. It provides various premade templates for page design and doesn't require much programming ability. This means that it is unnecessary to find a web designer and a programmer to create your store. Also, you can use numerous free and paid apps to improve your page. But an Amazon and Shopify comparison show that it is more expensive than Amazon.
In fact, Amazon is one of the first platforms in the area and is more developed. Also, it better handles other important platforms that are related to search, payments and so on.
Of course, each platform has its own advantages, but when making a decision of which one to choose, think hard about your needs and the possibilities of each.