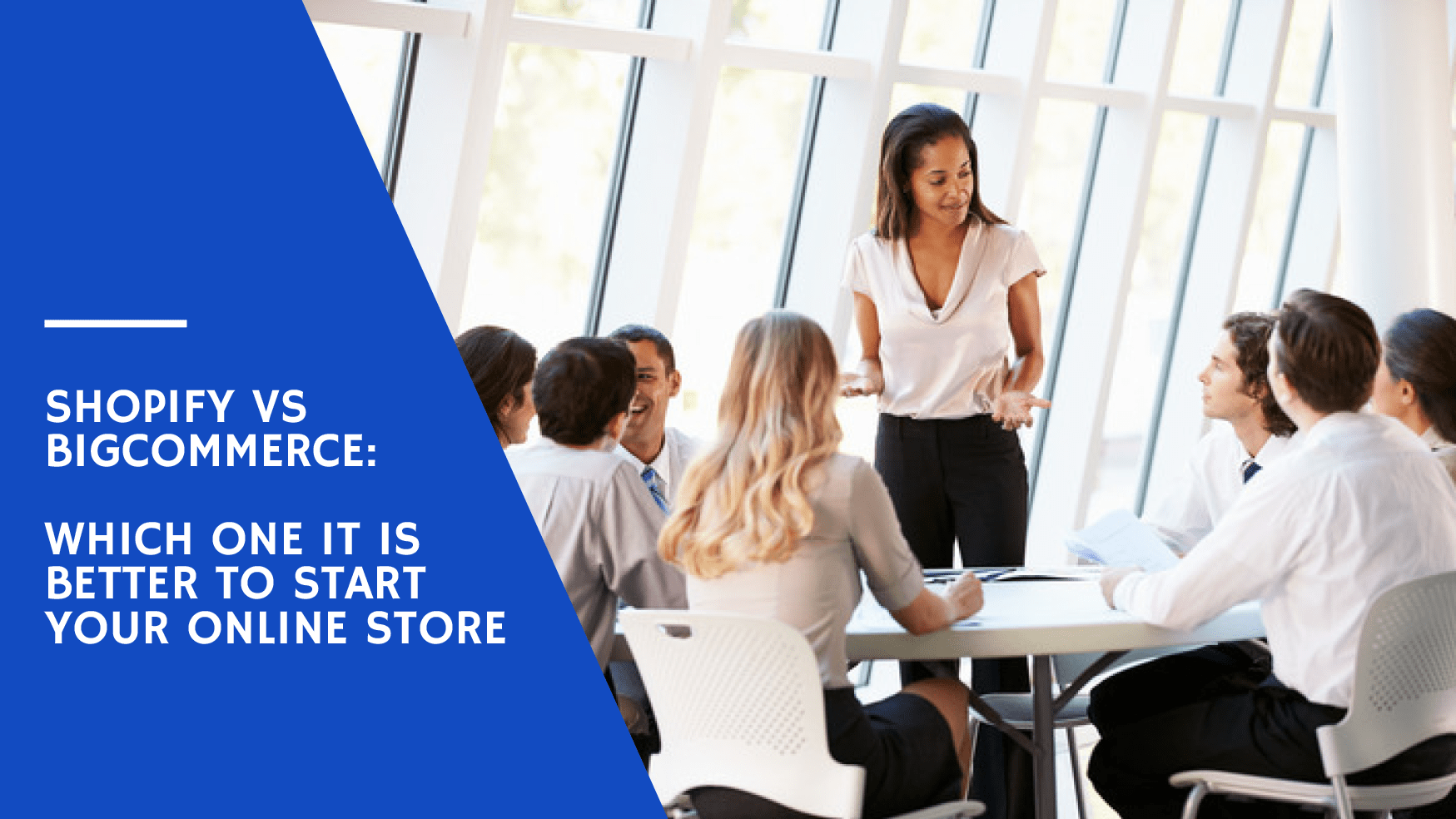 BigCommerce vs Shopify – there are two really popular eCommerce platforms. In order to choose the one you need we compare them for you.
Content:
BigCommerce vs. Shopify: What is necessary to easily start a web store?
If you need to build an eСommerce store, it is important to choose a platform that will expand and develop as your business improves. A successful platform with all the tools necessary to manage your store, as well as excellent service, is very important in order to keep customers happy, and most importantly – to earn a return on your investment.
In the area of eCommerce two really popular platforms exist: BigCommerce vs. Shopify. Both have a lot to offer to current sellers, as well as newcomers to the industry.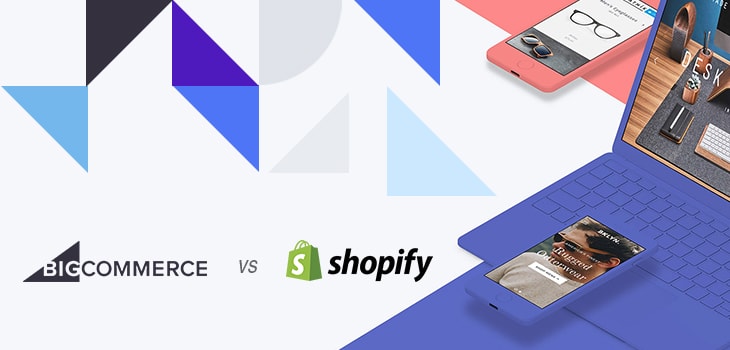 1. Shopify vs BigCommerce: Find out which is the best choice
In this article, we will take a deeper look at the advantages of the BigCommerce and Shopify platforms. Thus, you can use the best platform to start your shop – Shopify vs BigCommerce.
This BigCommerce and Shopify comparison shows that both of them are readymade platforms, which means there is no need to spend a lot of money on installing additional software and hosting.
In terms of capabilities, both platforms, Shopify vs BigCommerce, offer an understandable admin interface where you can add your goods, customize the appearance of the store, and manage inventory, orders for delivery and processing.
They also offer a set of features that include email marketing, integration into social networks, blogging and reminders to download the recycle bin.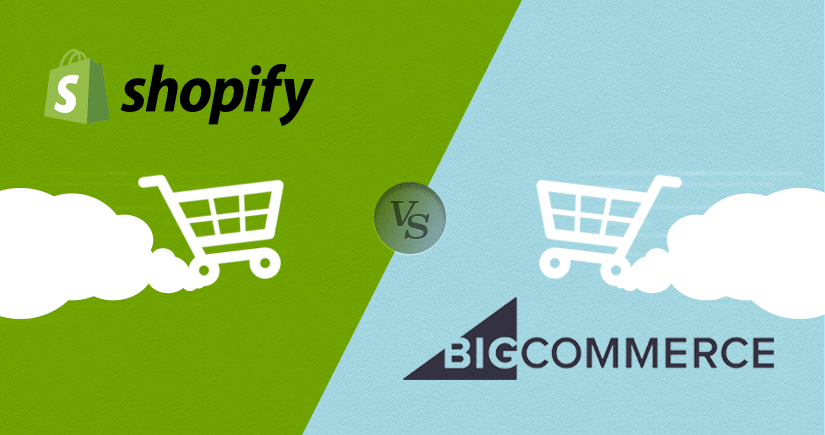 2. Shopify in all details
Shopify is a hosted platform that will give you the opportunity to create your store easily. One of the advantages of Shopify is the "Shopify Button", which you can add to the existing webpage or on your company's Facebook page. The main options of the platform Shopify online:
Integration with more than 70 payment gateways + Shopify Payments
Marketing and SEO functions
Inventory Management
Mobile application – store management on the go
Shopify eCommerce online store features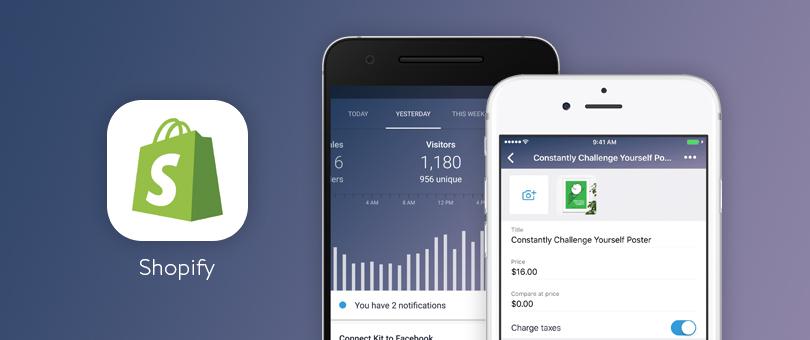 The best selling point for Shopify is a problem-free approach. You will easily create a full-fledged online store, or use a Light plan and the Shopify button if you are not yet ready to start.
You can offer your customers gift cards and discount codes, and advertise yourself on social networks while creating an email address list. The platform has intuitive control and the ability to drag and drop the design of a website.
Shopify offers three price levels. The cheapest plan is $29.
The next level is estimated at $79 and allows you to add professional reports, 5 team members, and automatically sends an email for shopping cart recovery.
The most expensive plan is $299 and includes everything that Shopify has, with the option of using third-party delivery rates and enhanced reporting.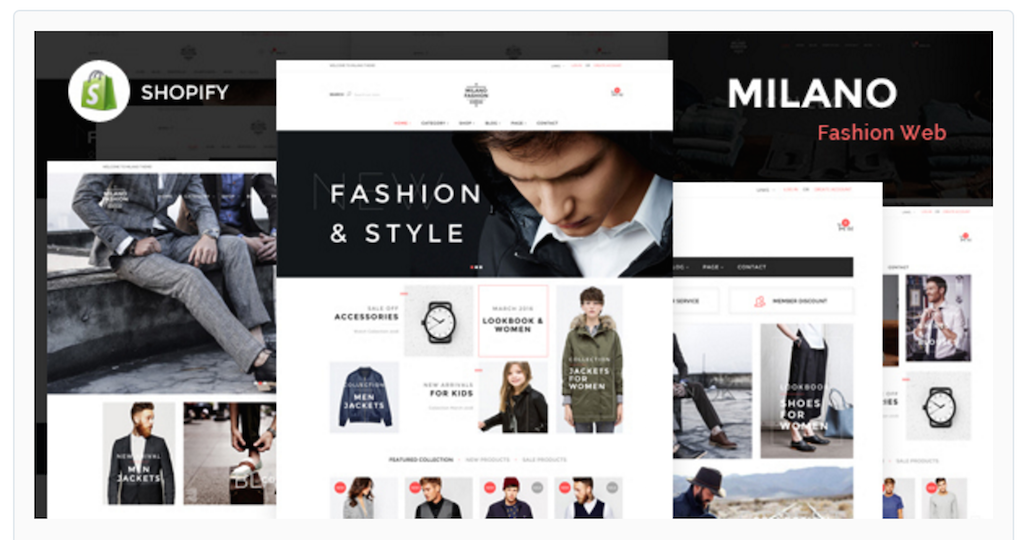 3. BigCommerce in full detail
BigCommerce is an eCommerce platform that has recently undergone a major rebranding, improved its functions and introduced many new ones. This is the only online store that integrates directly with Google Merchant Center, which lets users promote their goods right in Google Shopping.The main advantages of BigCommerce:
Integration of Dropshipping and Warehouse
Multicurrency support
Inventory management, delivery and return systems
A lot of marketing tools that provide sales on several platforms
Integration with the main payment gateways
Secure shopping cart
Free and paid themes that are easy to customize
BigCommerce feature set
This online store platform makes a bold statement about providing all the functions necessary to grow and make your business succeed. It offers plans that are convenient for large, well-established enterprises, as well as for fast-growing brands.
Now BigCommerce offers 4 subscription plans.
Their standard plan is $29.95 per month. According to their website, this plan is the best choice for those who earn up to $50,000 per year.
The Plus plan is $79.95/month and is intended for store owners that earn up to $150,000 per year.
The Pro plan includes everything in the Plus plan and is suitable for companies that earn up to $400,000/year. Its price is $245.95, with access to Google Reviews and a search filter function in the store.
Finally, the Corporate Plan is recommended for large enterprises and brands. You need to call their support service to get pricing. This plan comes with a dedicated SSL certificate and IP address, as well as priority support.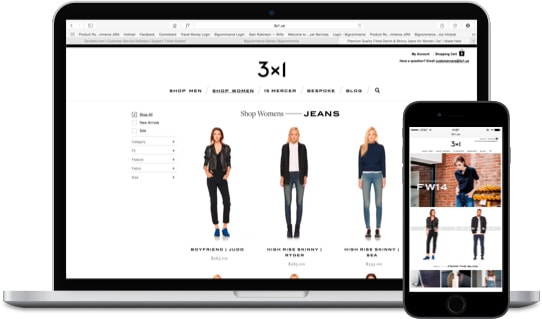 1. BigCommerce and Shopify Comparison: Which one should I choose?
Both BigCommerce and Shopify have functions that are attractive to business owners who want to create their own web store. However, there are disadvantages that need to be considered before making a final decision.
2. Advantages and disadvantages of BigCommerce
BigCommerce has a fairly powerful set of functions. Here are the biggest pluses and minuses of the platform:
+ Powerful marketing functions with the ability to sell on third-party platforms out of the box
+ POS Integration
+ No transaction charges
+ Single page check
+ Mobile sensitive categories
+ Comprehensive support
+ Available credit card processing fee
– A small selection of site topic
– Less applications available for integration with third-party manufacturers
– No mobile app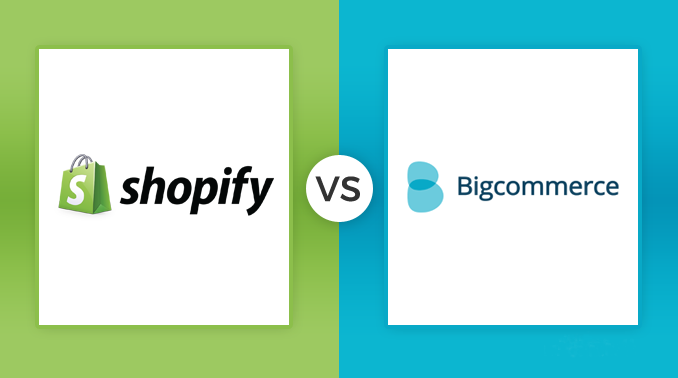 3. Pros and cons of Shopify
Shopify has its pros and cons:

+ Large selection of topics
+ Large selection of third-party applications
+ POS Integration
+ Additional payment gateways
+ The best platform for creating a product line
– The price of their most expensive plan is higher than that of BigCommerce
– There is no possibility to sell on foreign markets
– Recovering the Recycle Bin by email has a time limit
– Limited product options
– The use of an external payment gateway includes a transaction fee.
This BigCommerce vs Shopify "competition" is finished, and now you've read our BigCommerce and Shopify comparison so you can see the main features of both platforms. Now it's up to you to decide which to use.