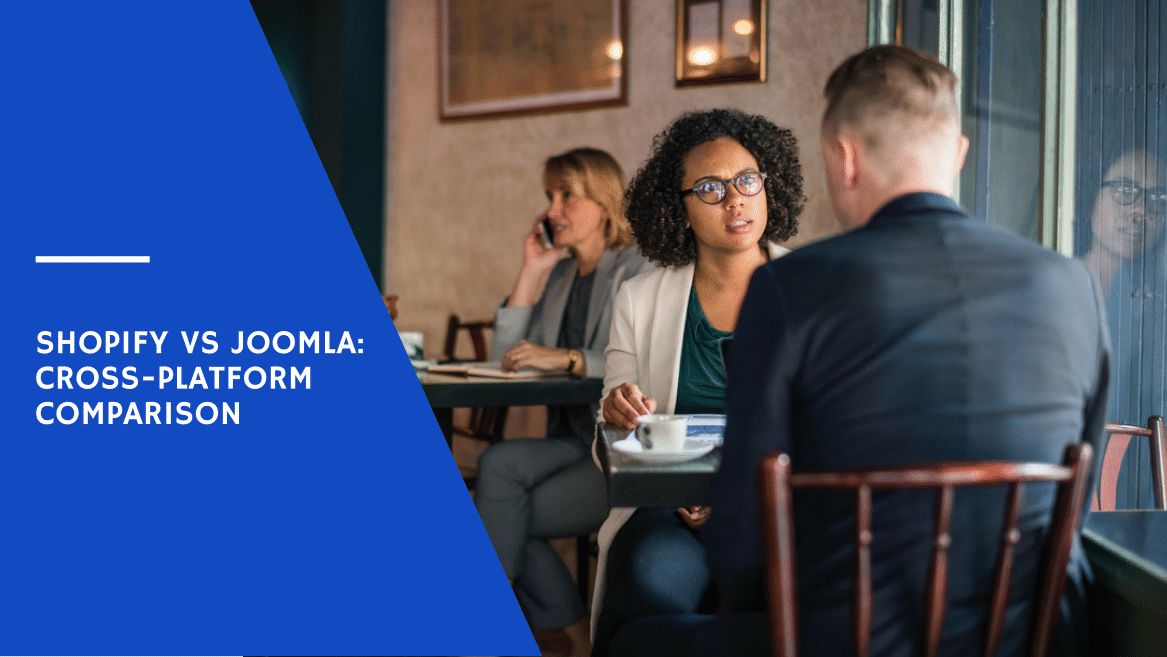 It is a challenging task to choose the right platform to start your ecommerce business. There are numerous options to choose from on the market. Some of the best platforms will give you the coolest templates and themes, while others will offer a user-friendly interface. The functionality can vary from basic features to highly advanced ones. That is why today's merchants face an outstanding dilemma when choosing the right platform.
Not surprisingly, merchants have common needs and desires for what their ecommerce website should look like. This is why Shopify, with its simple installation and setup, appears to outperform major competitors. Nevertheless, there are other platforms able to compete with Shopify. For example, Joomla has emerged as a solid competitor with lots of potential.
Content:
When choosing between Shopify and Joomla, a number of questions come into play. Do these platforms have much in common? Or is Joomla a unique platform incomparable to Shopify?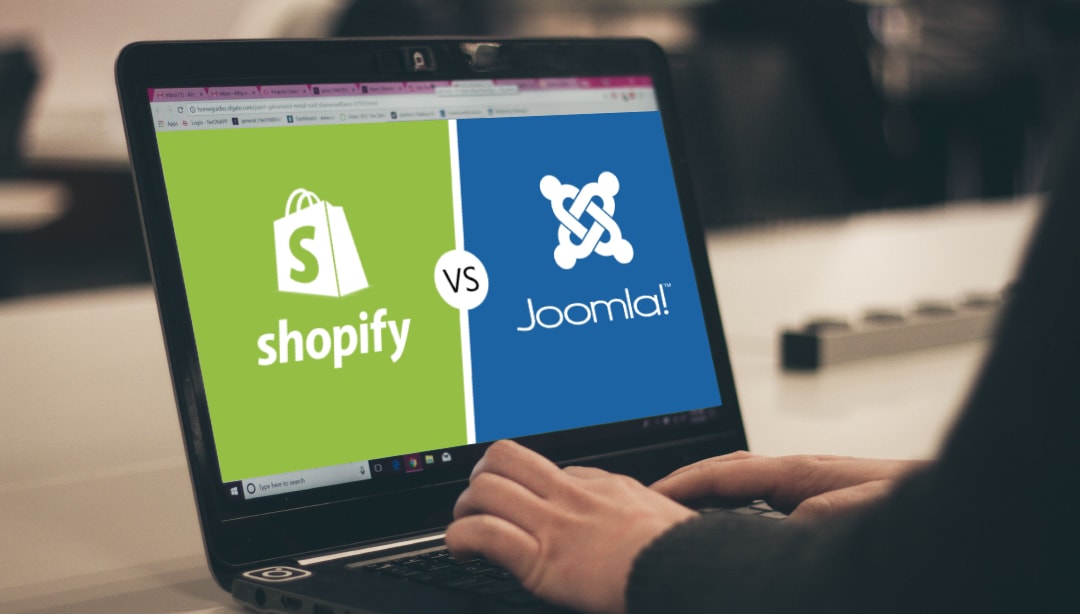 Both ecommerce platforms have their own capabilities and features that make them unique. Let us examine them thoroughly.
Shopify or Joomla: which platform is best for getting started?
Newcomers to eCommerce activities tend to choose platforms that offer simple installation and setup. Are both platforms merchant-friendly?
Joomla
The user interface of the platform boasts a clean, modern design. The admin is powerful, providing basic features that can be handled easily once you have a technical background. That is why Joomla will be the best choice for web developers when it comes to advanced features. When using Joomla, you have to differentiate between the different components that comprise the interface of the admin:
Extensions – add-ons to the basic features
Components – a set of extensions
Modules – items that contain related content ("Users", "Social Media", etc.)
Shopify
You will not need any technical background to start a business on Shopify. The platform requires creating a Shopify account from a merchant and specifying important information about your business. The admin is convenient and easy-to-use. It covers every aspect of shop management. If you want to add a product to your online inventory, the admin will provide all the basic fields:
Vendor
Name
Shipping
Title
Description
Product variants, etc.
Shopify will guide you to successful management of your webstore, giving you helpful advice if necessary.
Design elements
In terms of design features, the Joomla vs Shopify dilemma tends to be more confusing. Both platforms offer a variety of templates and themes to choose from.
Joomla
Though Joomla does not have a separate directory of themes and templates, it has certainly has a lot to offer for your website. The platform welcomes third-party developers to construct and employ unique design elements for your store. Themes are mostly free: any merchant can download one of them from his or her own directory and run it on his store.
Shopify
Shopify boasts a theme store where every online retailer can choose from a number of options. It is easy to customize themes with a slight knowledge of "Liquid." Themes and templates can be both paid and free.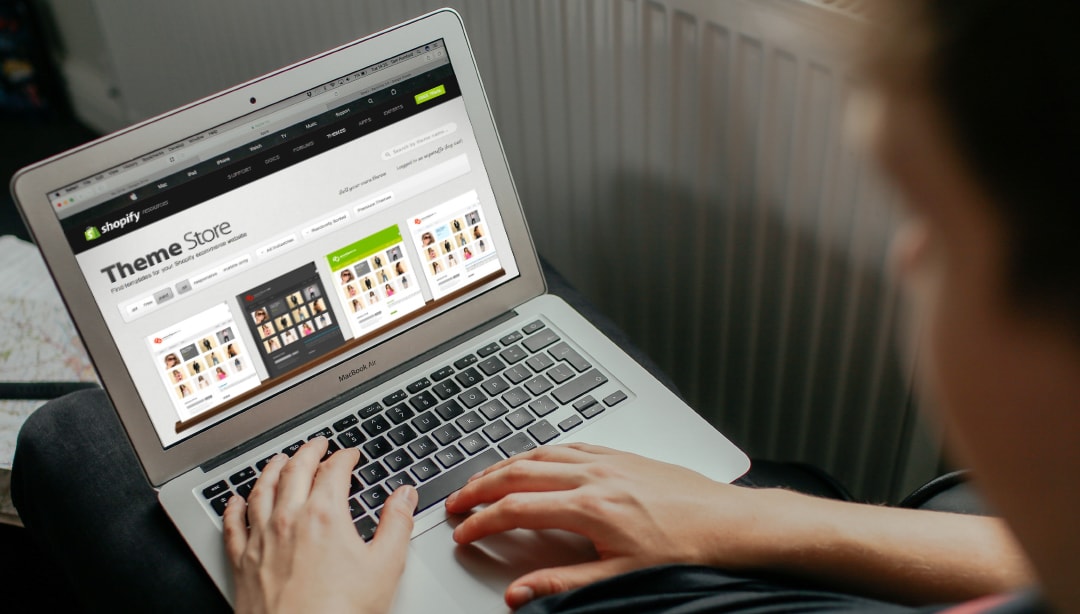 Themes on the Shopify store are designed to be mobile-friendly and clean. They have great quality and simple maintenance.
Extended functionality
Shopify Joomla extensions add extra-functionality to you ecommerce website. You can make use of numerous apps to improve a storefront, run on either Joomla or Shopify.
Joomla
Joomla takes pride in offering a rich directory of plugins, which are sorted by categories. The platform uses resources from all over the world, employing the talent of third-party developers.
Shopify
Shopify offers a full-scale app store with lots of free and paid plugins. You can browse through the collections of apps that are features by the Shopify gurus. The app store has several categories, including:
Tools
Shipping
Inventory
Marketing
Social media
Sales
Customer service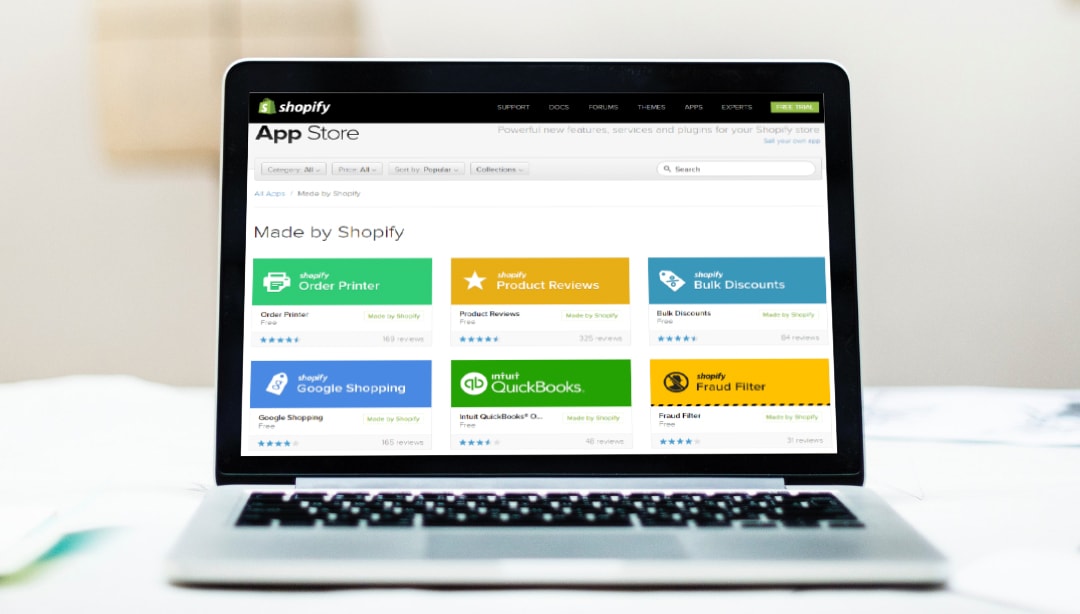 You can learn more about the plugins as well as read detailed descriptions on Shopify's website.
Joomla or Shopify: which is best for my business?
Both Joomla Shopify platforms can make your business successful from scratch. However, you have to decide what your target goals are before choosing which platform to use. Choosing the right platform should be in tune with your requirements as well as the amount of money you are willing to spend.