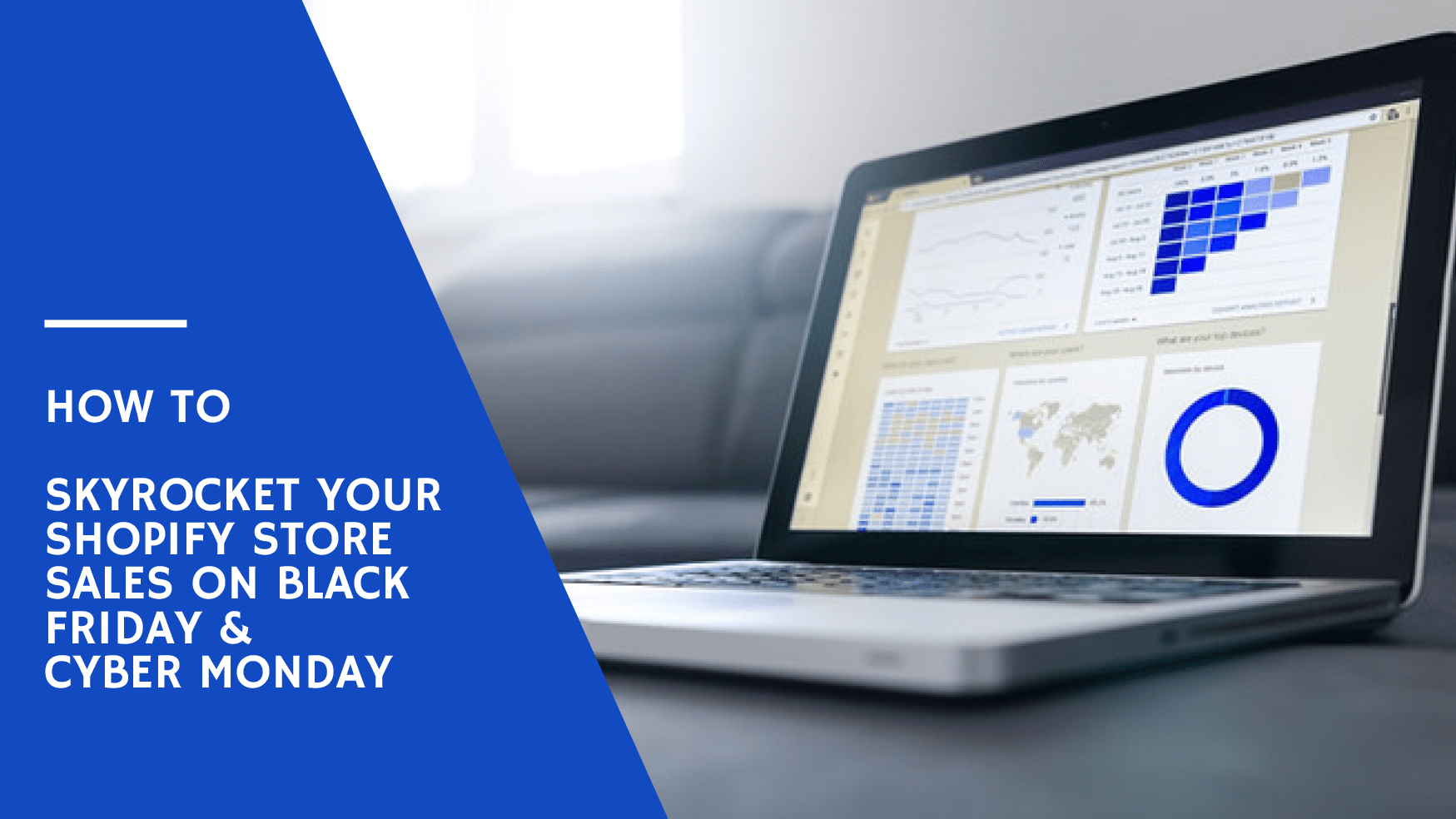 Every year the world shudders from the autumn cold and the insanity around shopping. Black Friday annually generates sensation all over the world and record sales rates as well. And since every year the number of customers using e-shops is increasing, the owners of eCommerce solutions can prepare for this event and increase sales that day and other days.
Сontent:
Recently, Cyber Monday, a digital analog of Black Friday, has also become increasingly popular. It's for this reason that the preparations made by online stores for Cyber Monday, the season of large purchases, can be applied not only for one day of the year.
In this article, we have prepared materials from marketing experts that will help you use all the opportunities provided by these two great shopping holidays. Also, you will find here useful tools that will skyrocket your Shopify sales with minimal costs. Well, let's go discover!
Upsell Makes Magic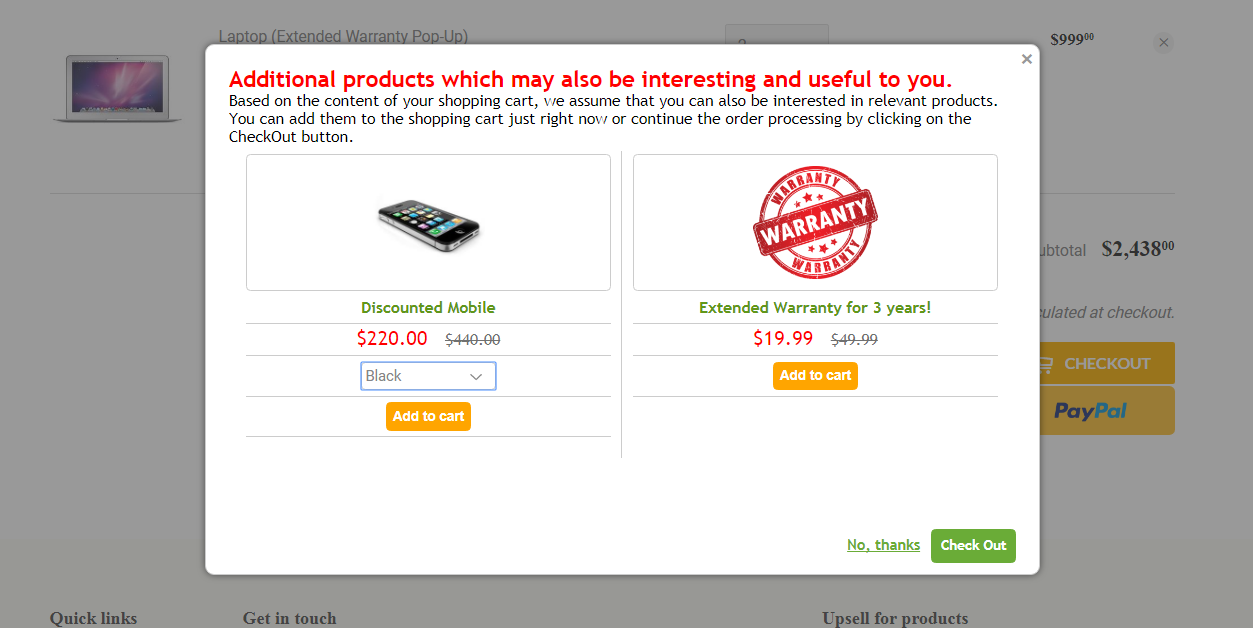 The upsell technique has already been known for quite some time but only with the appearance of the Internet, were the commercialists able to automate the process of making such offers. According to experts' estimates, nearly 30% of buyers still accept upsell proposals, which cannot but help to please the seller.
It is quite natural that when buying a product a person wants to buy related products as well, so it would be foolish not to provide the opportunity for him/her to add something similar to the cart. Needless to say, that during the mass excitement caused by another holiday of purchases, the buyer can simply forget about the necessity to purchase some accessories and other useful items.
Ideally, experts advise adding unobtrusive reminders to product pages and in the shopping cart. The variation of offers and conditions for their display can be very different. Here are just some of the ideas:
Stimulate purchases by adding a gift to the user's basket or by providing a 50% discount on other products. To better understand how the mechanism works, see the interactive example.
A little generosity does not hurt anyone ?. Be generous on Black Friday! Suggest buying more items in 1 + 1 = 3 styles, as it is done here or, at least, here. In the festive turmoil, such purchases are justified as never before.
Be strategic. Offer the buyer a gift certificate for an amount that will depend on the cost of his/her purchase. This is a small example of how this works. Note that this solution allows you the flexibility to configure the amount of the certificate depending on your needs. This method ensures that the customer will come back after this purchase and after Black Friday & Cyber Monday!
Let everyone know that Black Friday has come to your store! Add a pop-up window when the customer first visits the site. Use it to offer coupons, gifts, to provide information about the most important promotions, and anything else you think fits the situation. For this, there is one very good free application – Upsell Popup on Exit & Visit from SpurIT.
Among other things, the package of services includes a pop-up window on leaving the store and the ability to integrate the service with e-marketing platforms, which allows you to notify customers by email.
Configuring the personal aspects of the text of such messages is absolutely necessary. Making upsells personal is a great strategy to gain the customer's trust. To do this, use information that the user provides to you in the process of interacting with the store (for example, the history of product views or the contents of the cart) to maximize the personalization of the proposal. In phrases and messages, use words such as sale, now, off, best sellers, new, be the first, tips, remember, you, while avoiding straightforward attempts to rush the buyer using such word phrases as right now, final days, look inside, or any words hinting the trust could be doubted (hassle-free, guaranteed) and so on.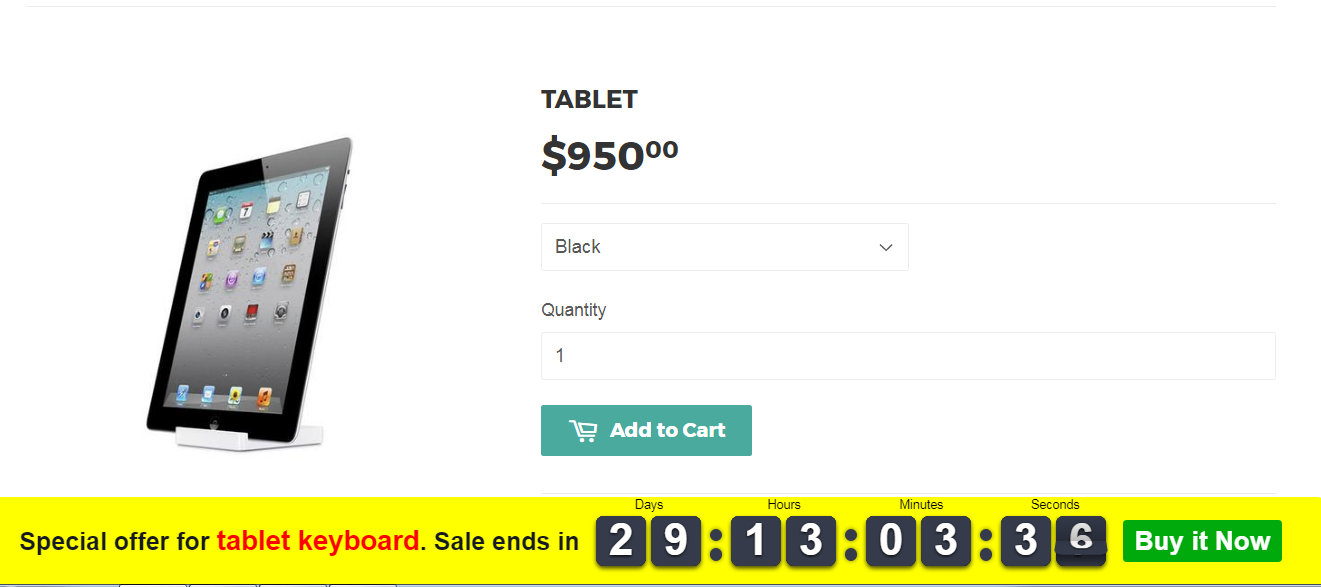 BFCM Pre-Order Tips
Black Friday is a great event for a significant reduction of inventory. Naturally, every businessman is preparing for this event, especially carefully but unfortunately, it is almost impossible to foresee exactly what will be the highest demand this day. In this situation, applications for pre-order automation will be especially useful. For example, this Pre-Order Manager allows you to sell goods that are not available in stock. Using such solutions, you will never miss the benefits the BFCM promises.
Set up the conditions for displaying the pre-order button with the flexibility to determine which region to provide the service. In addition to the fact that such solutions will help to retain the client during this period, they will also be useful on normal days, as they provide an opportunity to offer a bonus for loyal customers of your Shopify store and get a more accurate estimate of the demand for certain products you sell.
Discounts Automation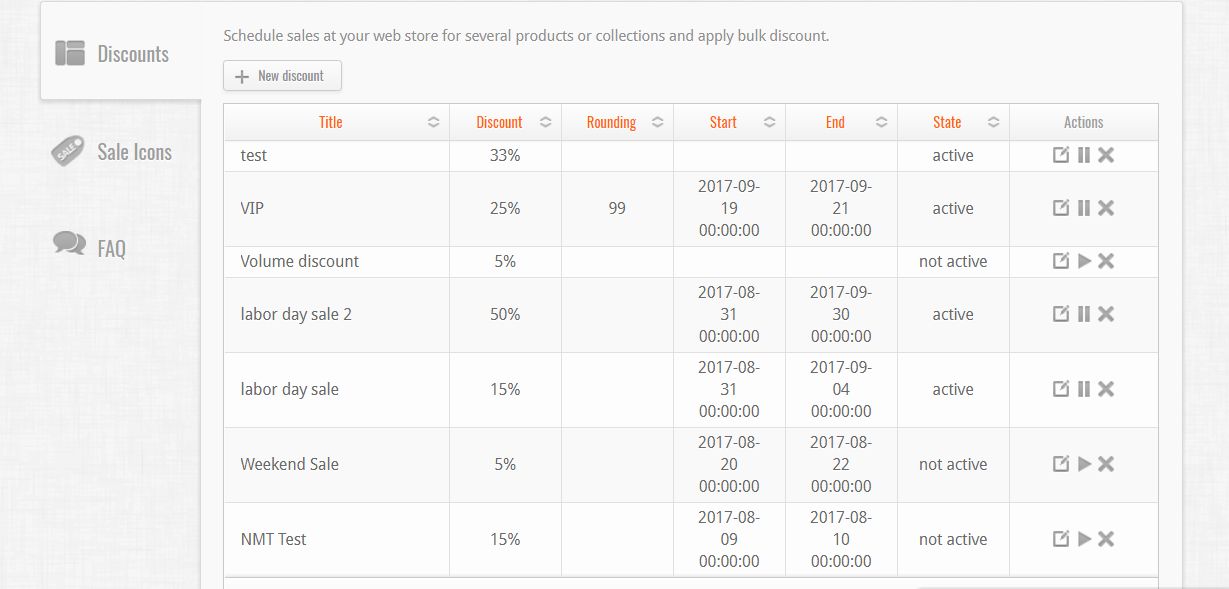 Discounts are an integral part of a BFCM marketing strategy. The buyers come to your store because of the discounts, not necessarily because of the goods (well, or visit your web store). The prospect of changing prices manually leads many storeowners to horror. But why worry about this when you can get the help of a good discount manager that will prepare your store for the day of big purchases with only a few clicks! Simple to manage, it will allow you to select individual products or groups of products and customize the action lines and discounts.
Here you can see a small video showing you how the Bulk Discounts & Sales Scheduler app from SpurIT works. Also, be sure to select products at a discount with the help of special tags (this function is already in the application). So the user will see them quickly at a first glance and will be more likely to place an order. Here is a testimonial from Caribbeanteetimes for you to read:
"This app is excellent! We are a calendar based business and have lots of seasonal rate variants that need to go on and off at different dates for the same product so I can set up a whole year or two of rates at one go and then not have to worry when those dates come around, it's all automatic. Also great for adding quick pop-up specials that you might only want to show for a few days. Easy to use and very useful!"
Hot Offers Are Time-Limited!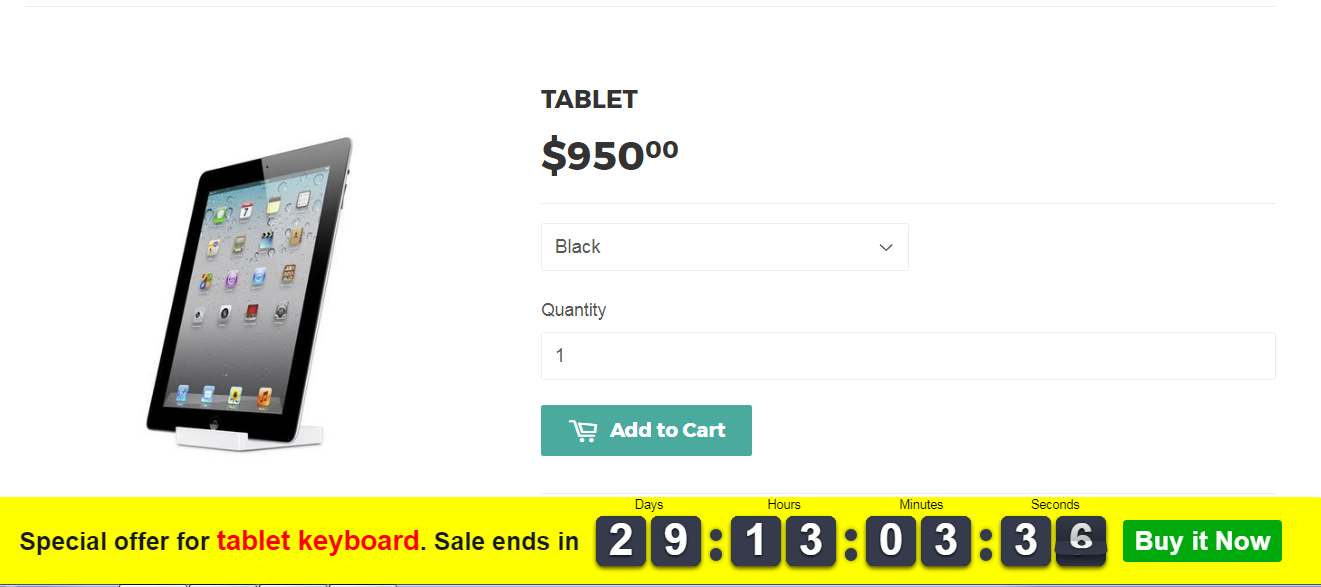 The time of Black Friday and Cyber Monday is especially hot for offers since they have to be time-limited. This is the whole secret of their huge success: the client does not have enough time for empty meditations. There are no visible queues in Shopify stores but there are some other ways to stimulate sales, for example:
Set a large countdown banner on any page of the Shopify store. The users will see how much time remains before the end of the special offer and become more determined about the choice. How it works can be viewed here.
Show how many people are currently interested in your product. The social proof like this creates urgency and credibility and thus generates immediate sales. As experience shows, you can successfully use both real and imaginary data; it is important only that they correspond to the realities of the store and do not resemble an outright lie. To place such a banner is not difficult: there are applications (for example, this – free forever for those who install it right now), which do not require any code-writing skills to display random figures. Here you can specify a range of which a random number of views and/or items in stock will be automatically selected. Due to this, the data will look real and help increase sales.
5 Other Fascinating Apps Especially for BFCM:


Shopify Free Shipping & Welcome Bar
The welcome bar can be useful in numerous situations and is of great value during BFCM holidays as well. This beneficial app allows your Shopify store to tell visitors about the Black Friday & Cyber Monday Sales when they enter your store for the first time. In addition, you can place any other necessary information like a free gift for spending a certain amount of money, discounts, coupons, etc.
And, no matter whether it's a holiday or not, it's always worth considering shipping terms. For such case, the app can provide customers with the opportunity to purchase some more products to receive free shipping and thus increase sales. The sky's the limit to the opportunities, which Free Shipping & Welcome Bar app can bring to your store.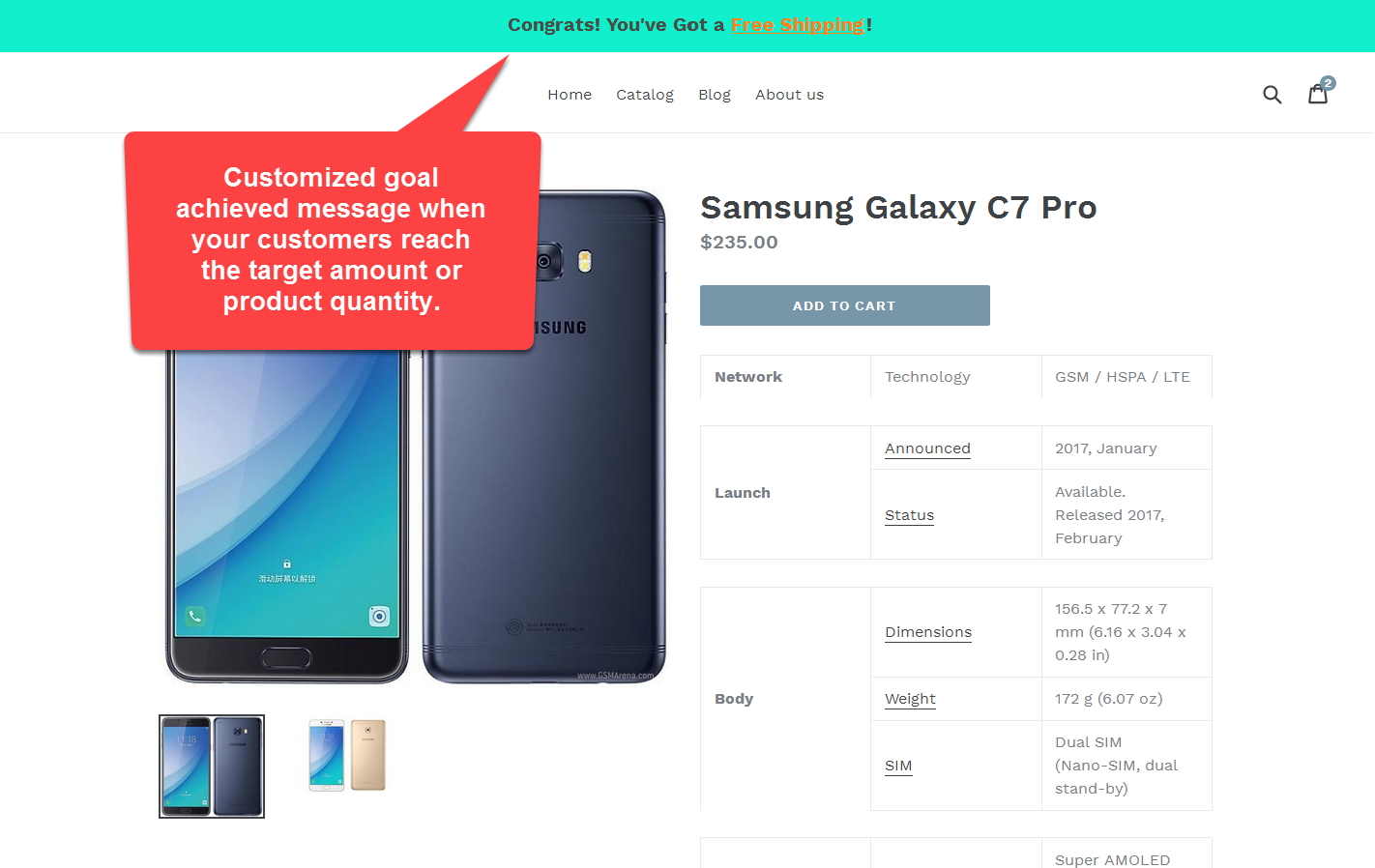 A subscription app is another way to increase your sales during Black Friday & Cyber Monday. It will let your customers subscribe for both a single product and an entire cart, if necessary. Also, it automatically calculates the appropriate taxes and shipping charges to generate an invoice. Such a service will allow you to make extremely profitable offers with weekly, monthly, and annual subscriptions. So, stock up the orders for the year to come during BFCM!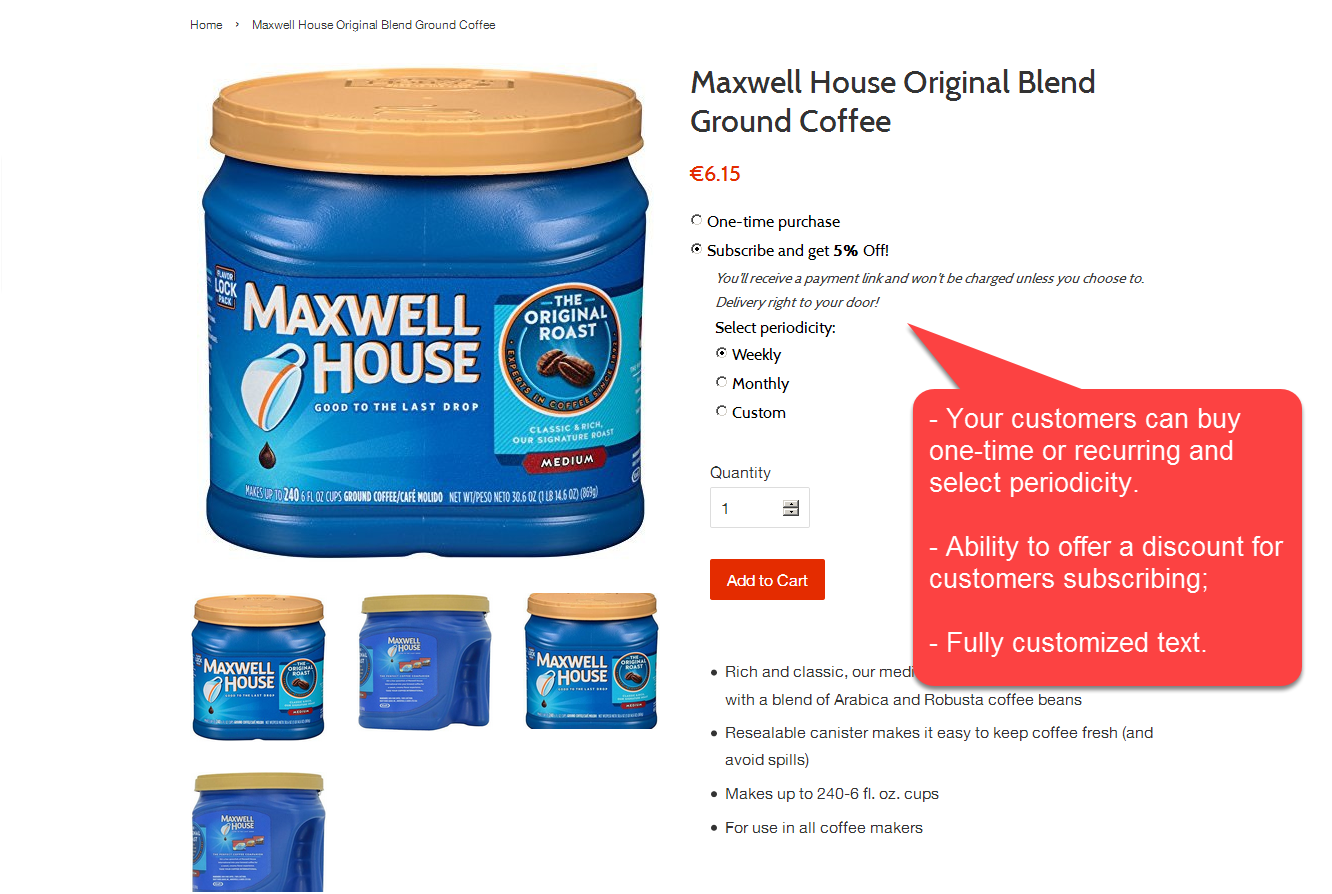 The customer does not have to wait, especially at the time of shopping. Accelerate the task of processing the order using this One Click Checkout application. Less waiting time is guaranteed to increase the order flow and store revenue. Do not miss the opportunity to grow your income!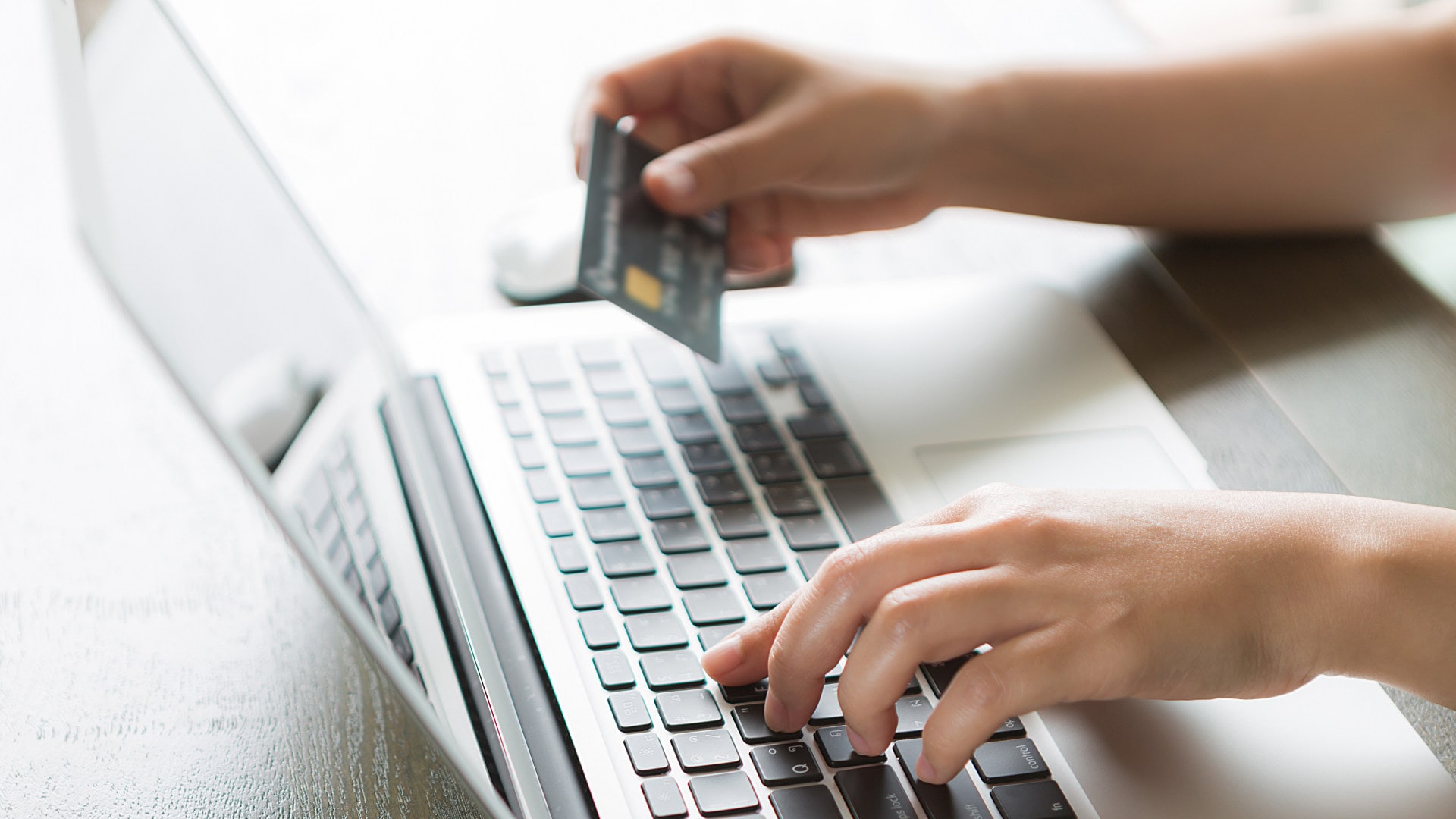 You can lose a client in a matter of minutes; even an accidentally closed tab can come in the way of him/her making a purchase. In such a case, this application from SpurIT will come to the rescue. Your store's tab will continue blinking and displays a message to alert the shopper. While using it, you can also inform clients about their abandoned carts via email, thus ensuring no product is left behind and no interest in your products is ignored.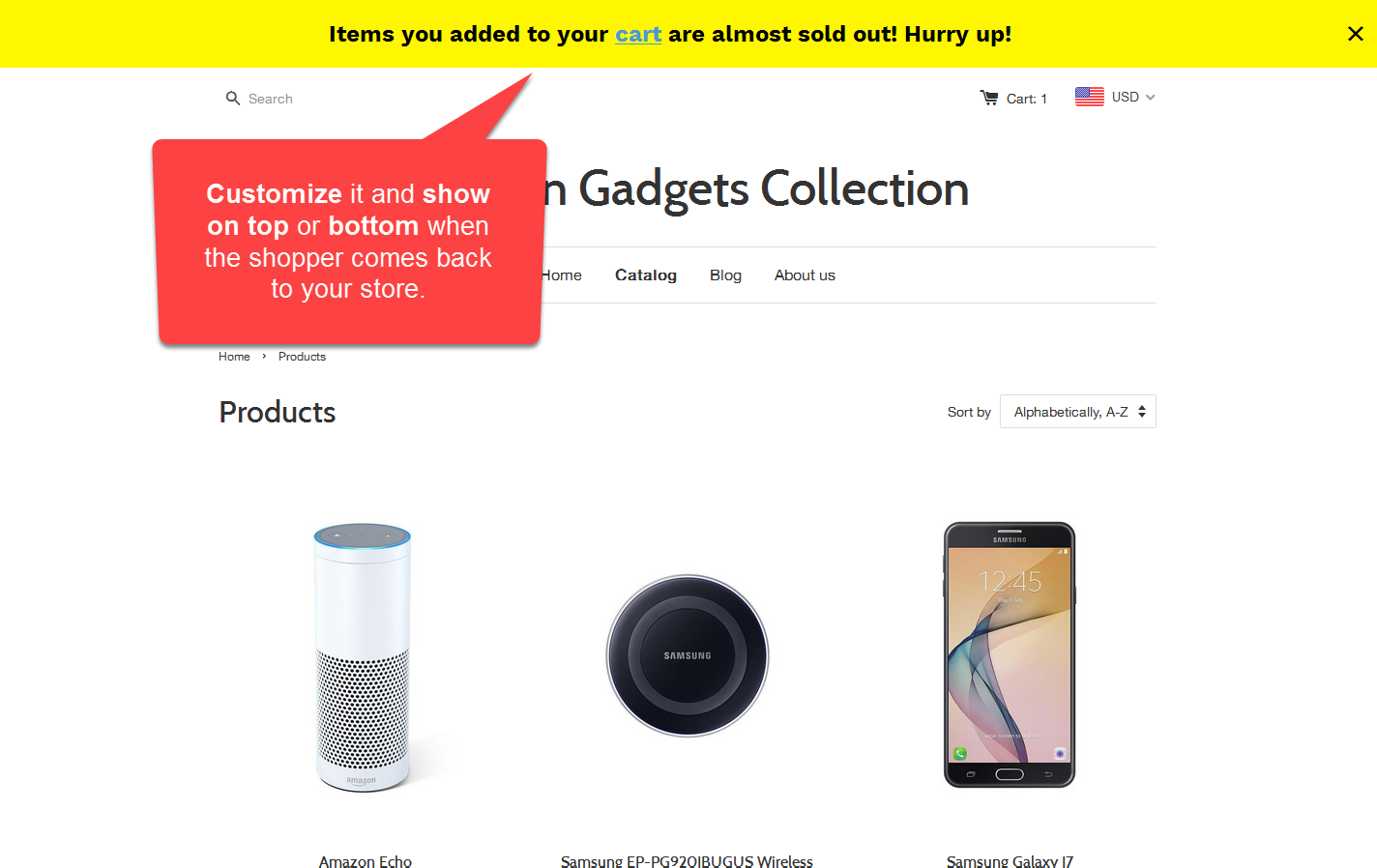 One more way to sell more products is by creating bundles. This tool is for you to integrate the bundles combining the best selling products with other items and offering a discount for the whole bundle. Usually, similar solutions require creating duplicate products in the inventory, which gradually turns your stock into madness. Having no such problems, the Upsell Bundled Products app is fully compatible with your Shopify theme as well as mobile devices.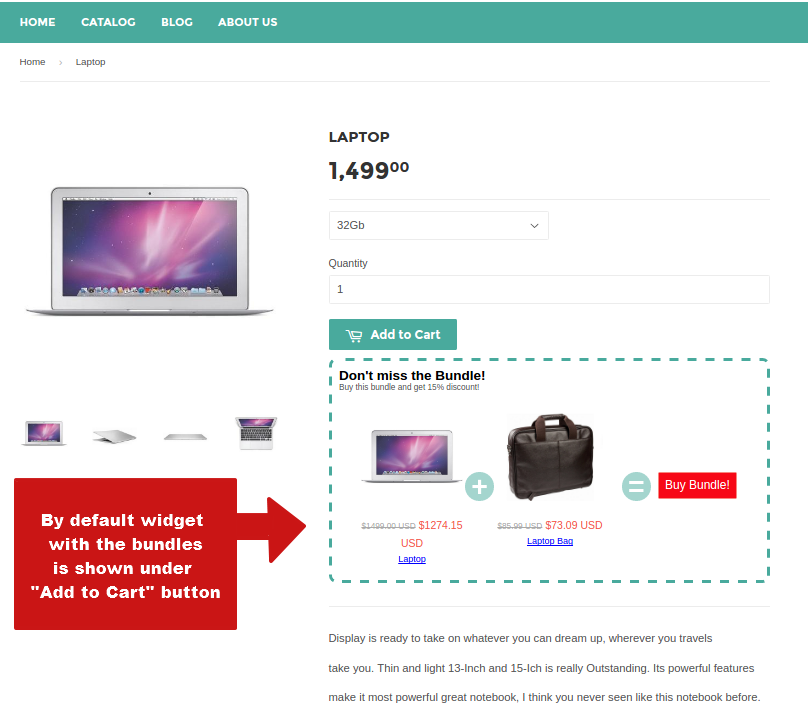 Just A Few Words About M-Commerce
It is impossible not to mention mobile sales in this article. Recent statistics show that more than half of all global web pages are served to smartphones. Most notably, 47% of the smartphone owners in the US use them for e-shopping at least weekly and this number continues to grow. It will certainly be a considerable advantage for you to optimize your Shopify store for M-Commerce before BFCM?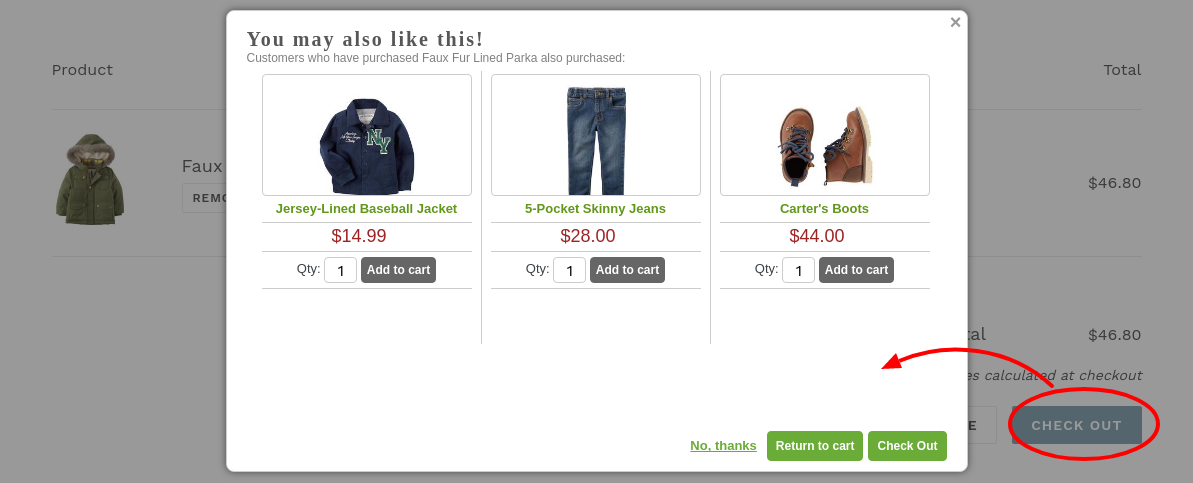 Summary: Black Friday & Cyber Monday Marketing Tips
For the time being, most stores have chosen their own strategy to reach customers and obtain sales. These strategies can be successful for you every day of the year except for BFCM, so ensure you are prepared for this event; it will definitely be worth it. Each of the tips has been proven by many stores, which have managed to generate great success not only at BFCM but on normal days too. Choose what you like the most and start implementing your new winning strategies!