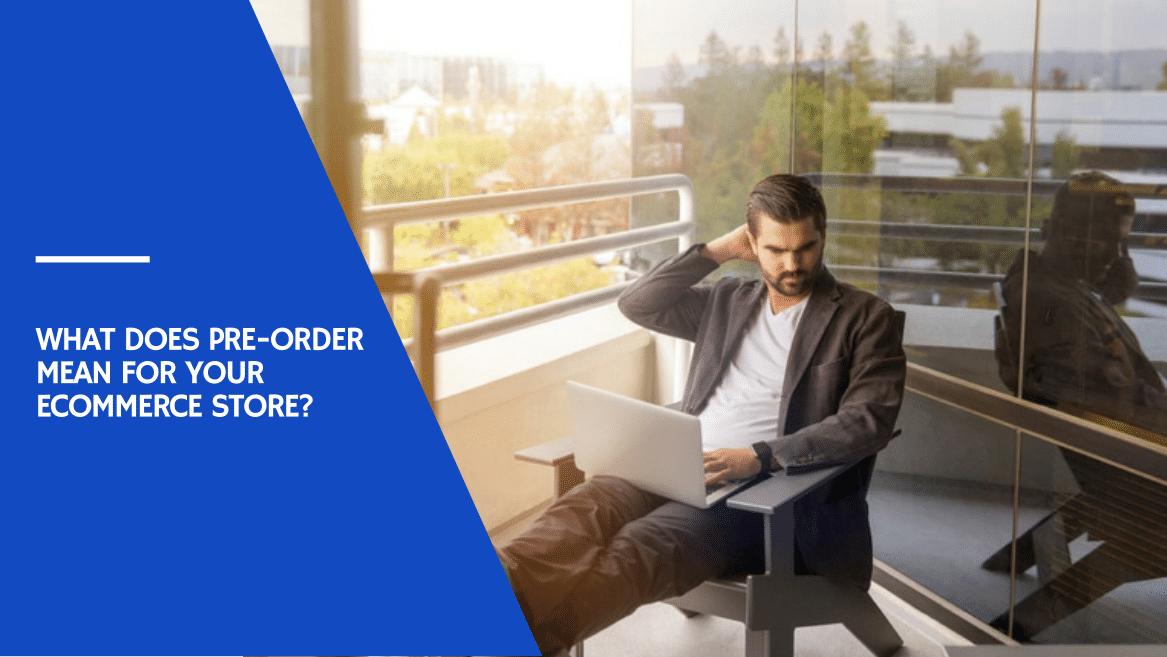 Have you ever run out of any products to sell in your eCommerce store? Or maybe you have run out of money for manufacturing your products? Or maybe you are just willing to launch a great new innovative product?
Introducing a pre-order button and offering pre-order items could be the right solution for your online store. By opening pre-orders, you will be able to sell items you don't have yet. Your customers will have the opportunity to purchase a certain product before it is ready to ship or even before it has been produced.
Have no idea what pre-ordering is? Read this article to learn why pre-order sales are important for your eCommerce business and how to manage them in your online store.
Content:
What Is Pre Ordering?
A pre-ordered product is actually offering an item for sale on your eCommerce website that is not in stock at the moment, but that will be in stock at a specified date. When you open pre-orders on your online store, you let your customers get the items they want by reserving them in advance before they are officially available, without having to worry about these products selling out.
Pre-orders have been used by many retailers and suppliers for years, for example in gaming and music businesses. What do pre-orders mean for retailers? First, they give retailers and suppliers a good understanding of what the current demand for certain products is. Secondly, they guarantee a certain amount of sales and revenue.
Pre-orders can be used effectively in any industry from hand-made items to luxury designer goods to video games. Many popular retailers such as Apple use pre-orders to tailor production of new products and their shipment for various locations in accordance with the local preferences.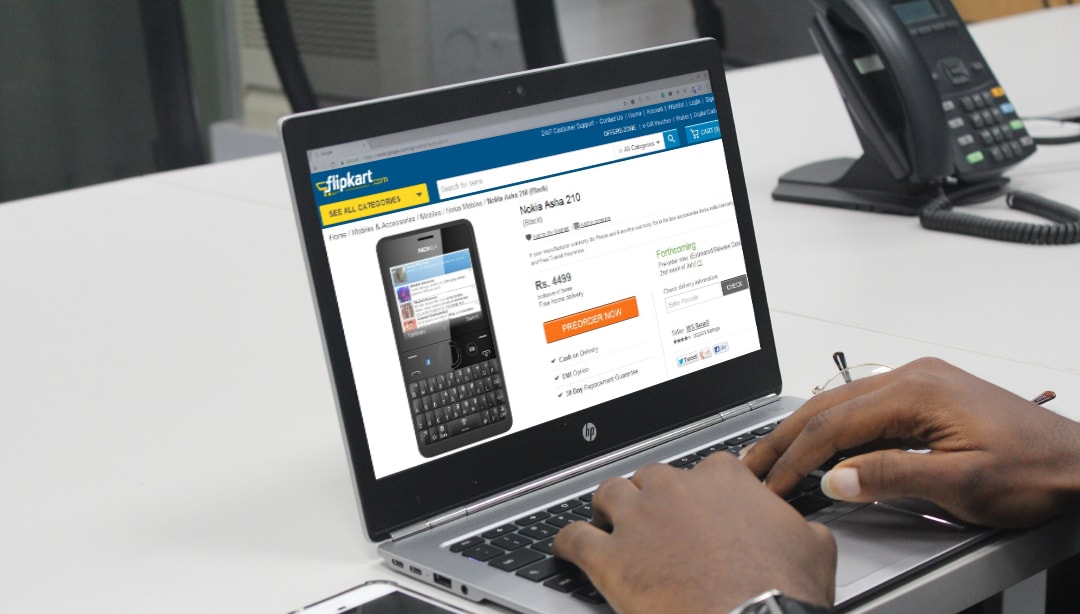 Pre-orders can be great for funding creative projects for musicians, writers, developers, and artists and for new manufacturing businesses that can use them to save on costs.
Pre Order Marketing – Pros And Cons Of Offering Pre-Ordered Products
Selling pre-order products can be an efficient way to grow your online business, but you should manage them professionally. If you fail to deliver, they can potentially damage your eCommerce website's reputation. Before you introduce a pre-order now button to your online store, you should take into consideration the following factors.
Advantages
Pre-orders guarantee you a certain amount of product sales and revenue during a specific period of time.
You can use pre-orders as a useful survey to determine the demand for your products in a target market and estimate what quantity you need to fulfill the demands.
Pre-orders can be used as a great marketing technique for pre-released products because they allow you to create a buzz and make your online shop popular.
When using pre-orders, suppliers don't have to worry about unsold stock.
Disadvantages
You can't consider pre-orders to be a complete strategy you can rely on to run a successful online business. They guarantee sales of a certain quantity of products, but that is not enough if you want to grow your revenue.
It's the manufacturer who controls the turnaround of the product, and in case of any cancellations or delays from your supplier, your online business can face the risk of losing customers and credibility. It's crucial to know the exact date when the product will be released and available in your stock before you set the date in your store.
If you work on eBay or Amazon, pre-orders won't work because these platforms have strict requirements for quick shipping. In case of delays and negative feedback from your clients, you may lose your account.
Have you decided that pre-orders are the right technique for you? Keep reading to find some tips on how to successfully use them in your eCommerce store.
Pre Order Button – How To Use To Boost Sales
A lot of businesses take advantage of introducing a product before it is released. Business owners can test the market before they make a significant capital investment. You can also use pre-ordering this way, for example, when you learn from your supplier that your big order will be several days late. Your customers can use a pre-order now button to place a backorder. Besides, you can use the pre-order feature to generate interest among your target market before a specific item goes into production.
Notify your shoppers when an item is back in stock. You can use a simple pop-up that collects the email addresses of customers who want to be notified of the exact date of the product release. You will know exactly how many customers want to receive a notification, and you will be able to plan the future inventory orders.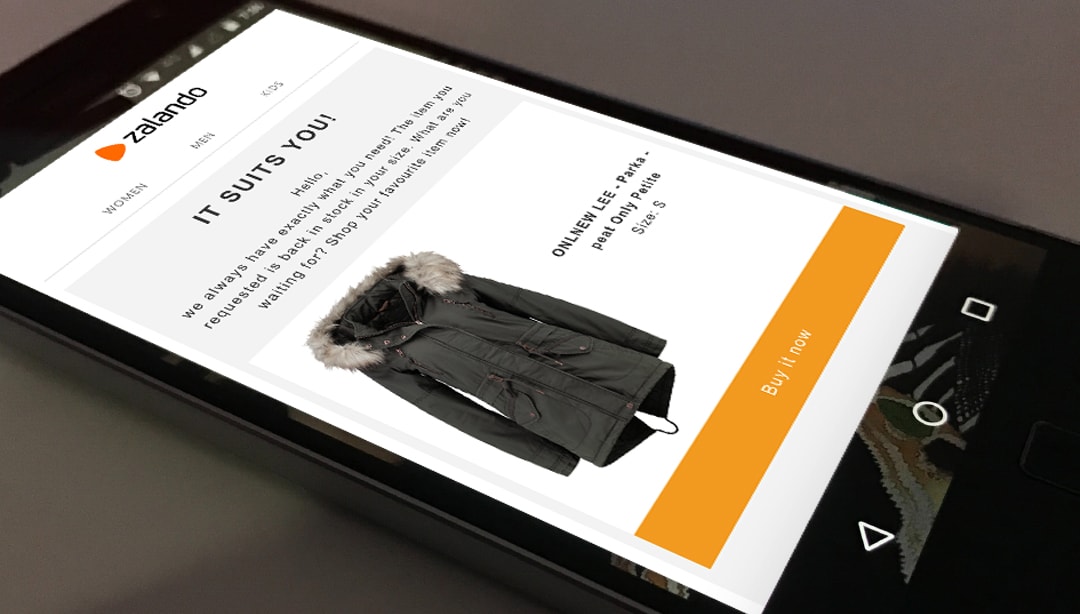 Offer a new product for pre-order only. Online store visitors like to be the first to get a hot new item. If you know that such a product will arrive soon but will not be in stock for the next few weeks, you can promote the product in advance and attract the attention of your customers with the opportunity to pre-order it. In this way, you can figure out how large your next order should be.
Promote your pre-orders on social media channels. If you want to use pre-order for a newly released product, you should create excitement around it and get more visitors to your website. Think about running paid ad campaigns on Facebook, Instagram, and Twitter to notify your target audience.
Communicate with your customers. It's important to inform your existing customers about pre-orders as well. You should send an email to everyone who is on your subscriber list. You should also prepare a strategy in case the production or shipping of the product is delayed. You need to inform your existing and potential customers using email or social media.
You can share a lot of useful information:
The terms and conditions of your service
The quantity of products available for pre-orders
The estimated date of shipping
How you are going to accept payments
How your customers can cancel their order, if they are allowed to do it.
Include all the necessary information on a pre-order product page. You can use the word "pre-order" in the product name so that your customer will see it on the order confirmation email and on the shipping notice.
You should also include an estimated pre-order shipping date and additional information on how pre-orders work or a link to a page that contains such information.
Keep your timelines short. Don't make your customers wait for too long. You should consider a timeline between 2 weeks and 2 months. Pre-orders work well with this sort of timeline. If you start pushing your products from 3 months to a year, your customers are likely to lose their interest or forget about their order.
Use a clear pre-order payment strategy. You can use one of two methods of collecting money for pre-orders:
Let your customers make orders and request payment when this item is in stock. The only problem is that your customers may change their mind and cancel pre-orders.
Authorize the details of your customer's credit card and charge it automatically when the product ships.
Requesting full payment in advance is not a very good idea because many customers don't feel comfortable doing this, but you can use this payment method when you sell unique or valuable products.
How To Get Started With Pre-Orders In Your Online Store
Business owners who run their stores on different eCommerce platforms can take advantage of using a pre-order feature in their store if they install a pre-order extension, for example, WooCommerce Pre-Order plugin.
If you are running an eCommerce shop on Shopify, there is a wide choice of Shopify plugins that allow you to offer a pre-order option to your website visitors. These apps have a lot of advanced features, for example, automatic email notifications, customizable pre-order now buttons, analytics, and more.
Shopify Pre-Order Manager by SpurIT is compatible with all themes and different inventory tracking apps. It allows you to easily accept orders for items that are out of stock by automatically changing "Add to cart" button to "Pre-order". You can also select which items in your store or their variants can be scheduled for pre-ordering. With the geo-location feature, you can turn on the pre-order option only for certain countries.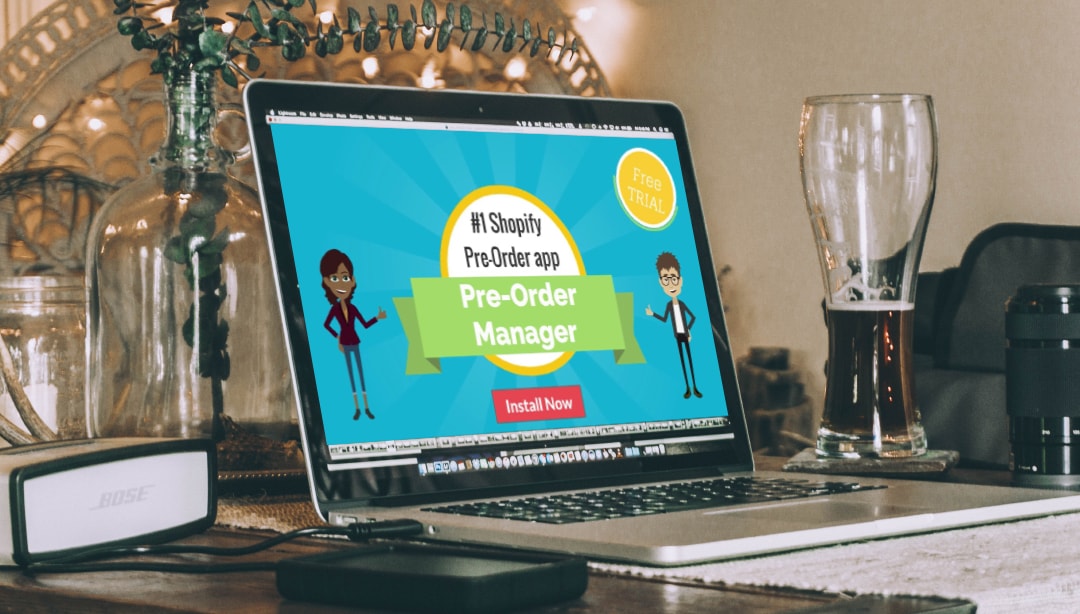 In summary, there are three essential elements of running a successful pre-order campaign:
Generate excitement and hype using multiple channels
Inform your customers on the product page of the exact shipment date
Keep in touch with customers who made pre-orders
Most products won't sell themselves, so you should combine promotional and marketing efforts to ensure your pre-orders are a success. If you use them effectively, pre-orders can become a simple and powerful tool for increasing sales and growing your eCommerce business.