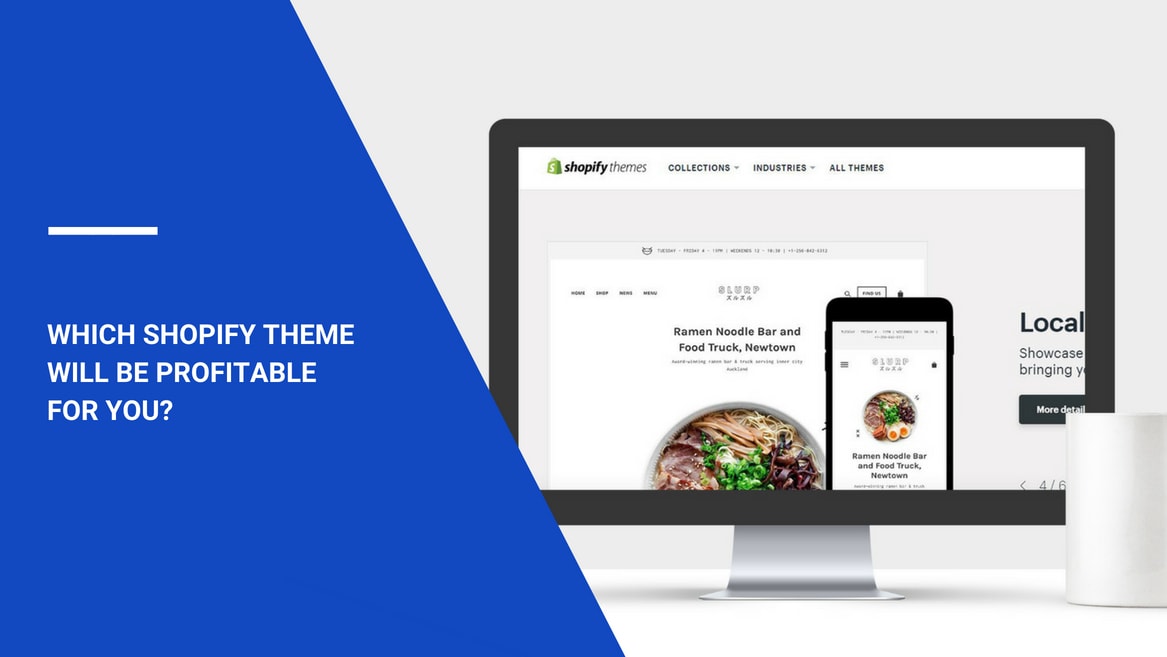 Looks are not important, we are often told – but, in fact, looks are crucial when it comes to eCommerce websites. People tend not to trust websites that are poorly designed. So, you need to put time and effort into finding the best Shopify theme to suit your brand and turn visitors into loyal customers. But how can you find a store Shopify theme that perfectly fits your business? Let's find out.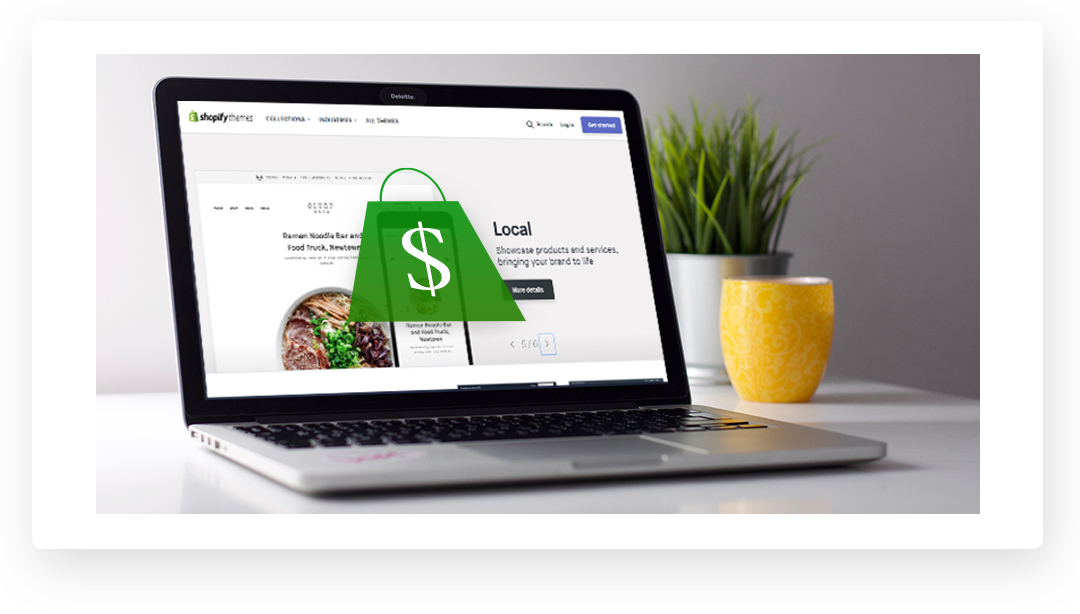 Why You Need To Start Looking For The Perfect Theme
First things first: you need to understand why it is so important to dedicate enough time and effort to choosing the right Shopify theme. There are three reasons:
The theme you choose represents your brand and evokes certain emotions that customers will associate with your brand in future;
As we have mentioned above, people tend to trust websites that they find aesthetically pleasing;
If visitors feel like they can trust your brand, they are more likely to make a purchase from your store, thus increasing your conversion rates and sales.
Before We Start
Before you open the Shopify theme store and start browsing one free Shopify theme after another, you need to focus on several things. Think about what your store should represent and the message you want your brand to communicate to the store's visitors. Here are several questions you should ask yourself to sort things out in your mind:
What is the customer experience that you want your brand to represent?
Which features are a must for you? Which features would be a bonus, but are not necessary?
How many products will be in your store?
How do you want them to be displayed?
Are you prepared to pay for a theme or you would prefer a free one?
You should also take a look at your competitors' online stores and analyze what works and doesn't work for them. Firstly, you can learn from the mistakes others have made. Secondly, you don't have to reinvent the wheel: use the design elements that are already working well for your competitors.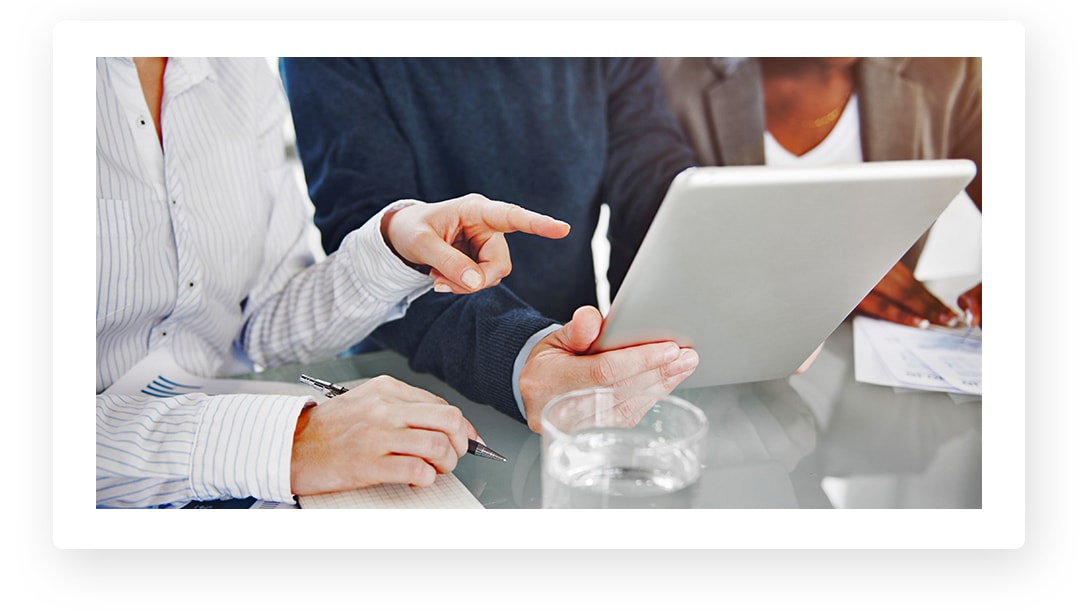 Where To Find Shopify Themes
First and foremost, there is the official Shopify theme marketplace that you can access via this link. There you can find themes built by third-party developers. There is one significant advantage of going to the official marketplace: all the themes there have been thoroughly tested by Shopify QA specialists.
On the official marketplace, you can use various filters to save time during your search. You can filter the themes by parameters such as the size of your inventory, your preferred layout style, the type of your product(s), the features you need to have on the home page, etc. For instance, you can search for a single product Shopify theme if you are only selling one product.
You can also find other marketplaces with Shopify themes on the web. For instance, WordPress offers Shopify themes. Other popular marketplaces include Theme Forest and Template Monster, who also offer a Shopify theme builder. Besides, you can buy ready-to-use themes directly from many independent developers or ask them to create a custom Shopify theme specially for your store.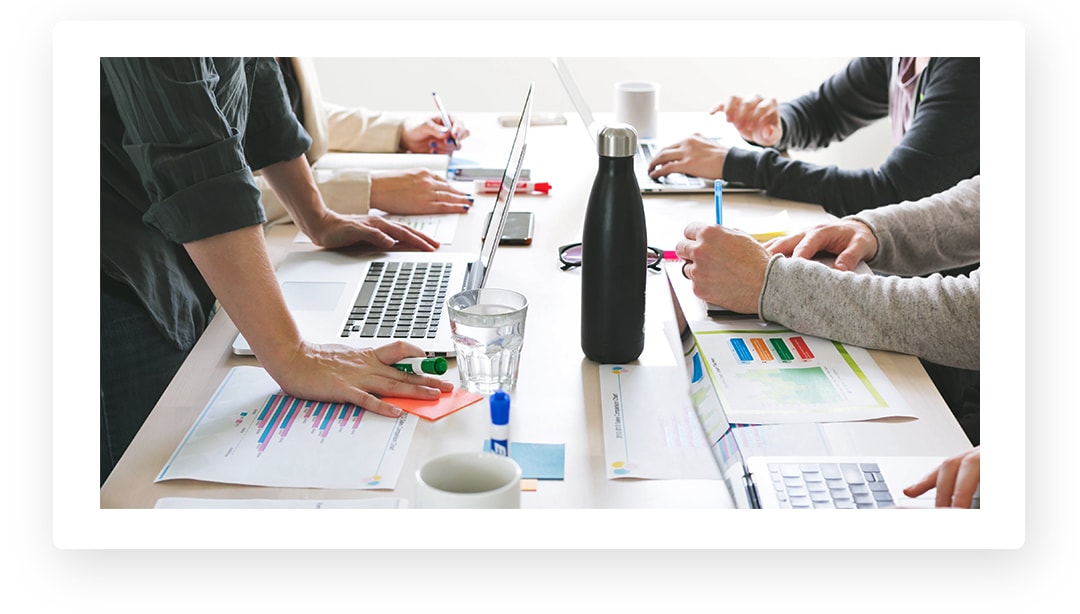 Six Factors To Consider When Making The Decision
1. Aesthetics
This factor is the most obvious one, but it is the most challenging one as well. How can you tell whether a theme is aesthetically pleasing to your potential customers? We suggest you rely not only on your own taste but also ask people that fit your target audience to take a look at various themes, click around, and tell you which one they prefer and why.
2. Support
Even though all the themes on the official marketplace are tested and evaluated, you can never be absolutely certain there will be no bugs or errors. So, the chances are you will have to turn to the support team of the theme at some point. Besides, you may have some questions regarding customizing the theme, and the support staff should be able to answer them.
3. Real-Life Use Examples
The best reviews you can find for a theme are the stores that are already using them. Demo pages are usually designed by professionals, whereas, by scrolling through real stores using the theme, you can get a better sense of how the theme can be customized and evaluate how pleasant your own user experience is.
4. Your Content & Products
You should take into account what content you already have for your store and what content you are ready to create to add to the new theme. For instance, if you don't have high-quality pictures of your products that match the style of the theme, it is better to find a theme that doesn't require HQ pictures.
Besides, pay attention to the number of products you need to add to the store: themes for one or two products are completely different to those designed for hundreds of items.
5. Mobile Version
More and more people tend to shop online via their smartphones. It is quite obvious why: you can buy what you need during a commute or a walk, thus saving time. If your theme doesn't have a good-looking mobile version, you risk losing all the potential customers that prefer the mobile-first approach. So, test the theme you like on various smartphones (preferably of different manufacturers and different screen sizes) before choosing it.
6. Performance
No one likes websites that are slow. If your pages take 7-8 seconds to download, you are guaranteed to irritate your visitors and lose potential customers as a result. The theme you choose shouldn't contain any animations, or at least keep them to a minimum to be fast. Avoid themes with sophisticated scrollers or loaders. The page download speed should be no more than 2-3 seconds to be perfect for users.
How To Find Out What Shopify Theme A Website Is Using
Perhaps, when you see an outstanding Shopify store, you are so impressed that you wonder: "Which Shopify theme is that?" Actually, it is not difficult to find out what Shopify theme a website is using. All you need to do is install an extension for your browser (e.g. ShopifyInspector). Or, you can use the developer tools in Google Chrome: press F12 (PC) or cmd +opt + i (Mac), and then search for "theme" in the code.
How To Customize A Shopify Theme
After you have chosen the theme you find the most suitable for your brand, you may think that you can sit back and relax. This is far from true. Your next step is to turn this theme into a reflection of your brand. If you are a little uncertain as to how to customize a Shopify theme, there are ten changes you definitely need to make:
Add your logo;
Change the background color to the one you want your brand to be associated with;
Find the color(s) for the text, menus, boxes that will match the background color;
Use other fonts;
Change the amount of content displayed on the page if necessary;
Add categories and subcategories for your products;
Add links to your social media pages and other contact details;
Change the links in the header and footer;
Upload high-quality feature photos to the home page and the product page(s);
Add your own text to the home page, information page, product page(s) and blog.
You can do all of this Shopify theme customization by accessing the Shopify theme editor here: Online Store > Themes > Customize Theme. There, you will see a sidebar with various sections you can edit on the right. If you are not certain you know how to edit a Shopify theme without making the design worse, we advise you to turn to a professional for help. A developer can also help you customize the code that is behind the theme, if necessary.
Six Shopify Themes Worth Checking Out
In case you are only just beginning your journey into the world of eCommerce, it might be quite challenging to figure out which theme to choose. This is why we have prepared this list of Shopify themes, in no particular order, that you can use as a starting point.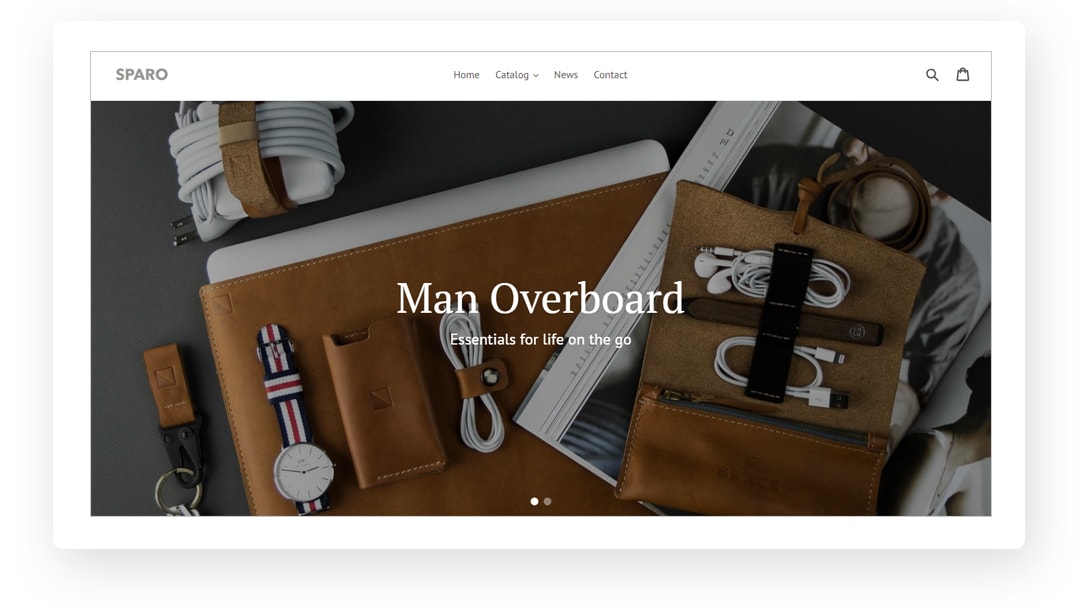 This free theme comes in two styles: default and light. The features offered by the theme developers include a slideshow with a video, adding customer testimonials, product filtering, and promoting a single product on the home page.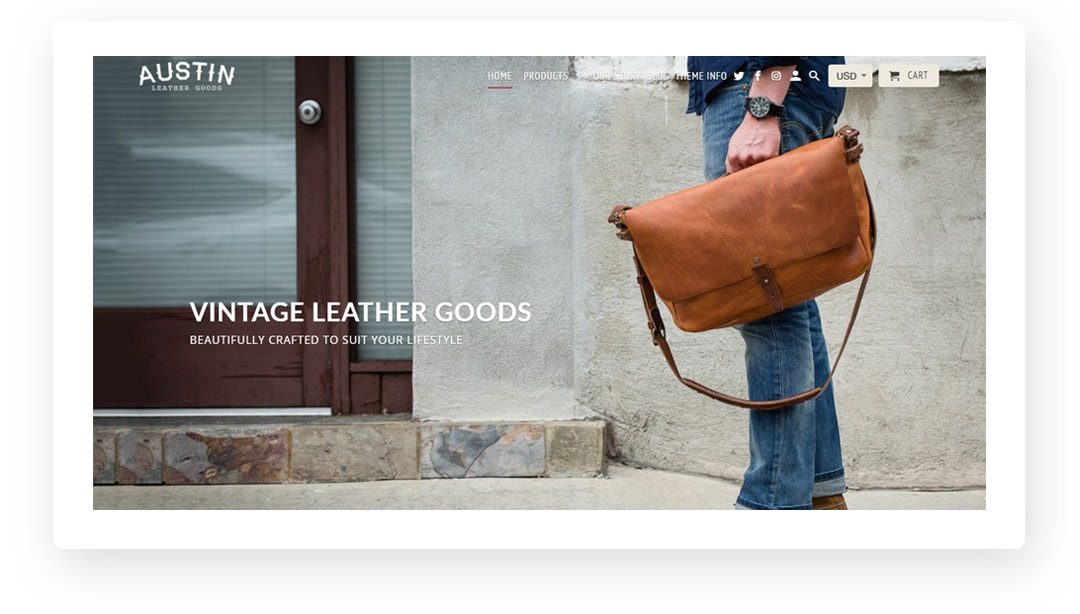 This theme comes in four styles and costs $180. The features include adding your Instagram feed and videos to the home and product pages, enabling blog comments, and a quick buy feature.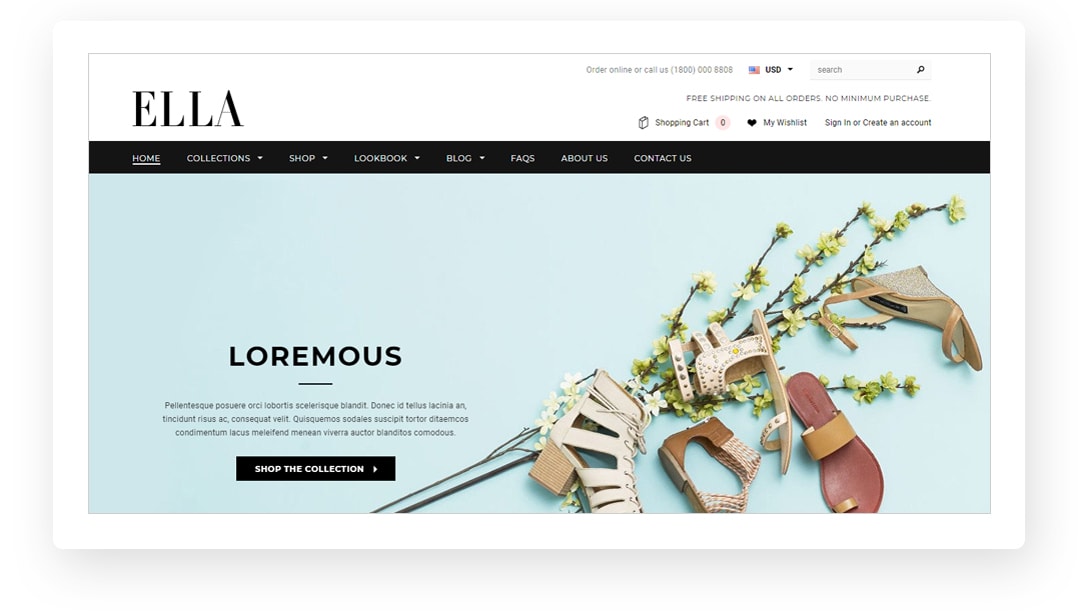 This theme provides you with responsive design, detailed documentation and PSD files. It is simple to start using and customize, and its performance is optimized to speed the website up.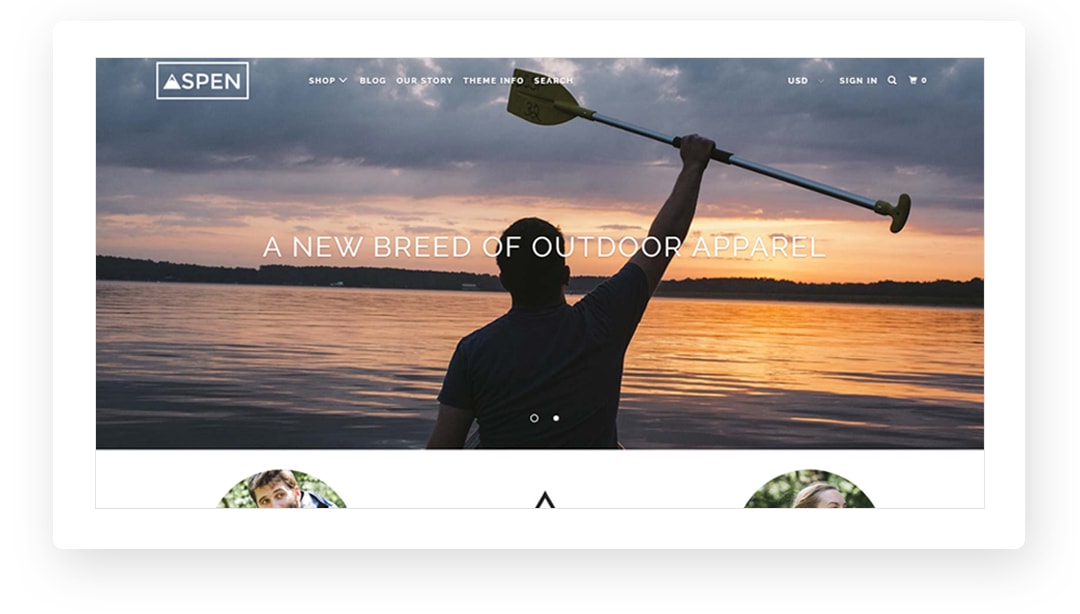 This theme comes in four styles and costs $180. It is focused on the parallax effect for making scrolling into a unique experience. Other features include Instagram feed, blog commenting, promotional banners, and a multi-level menu.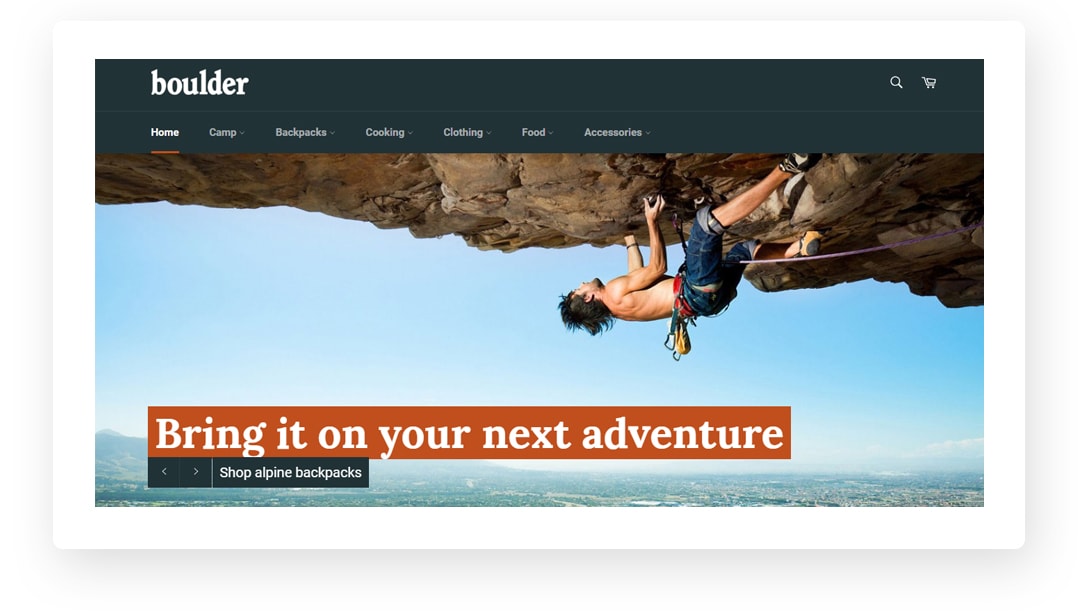 This theme with three styles is developed specifically for large stores with many products. Other features include a slideshow, product filtering, promo banners, and a multi-column menu.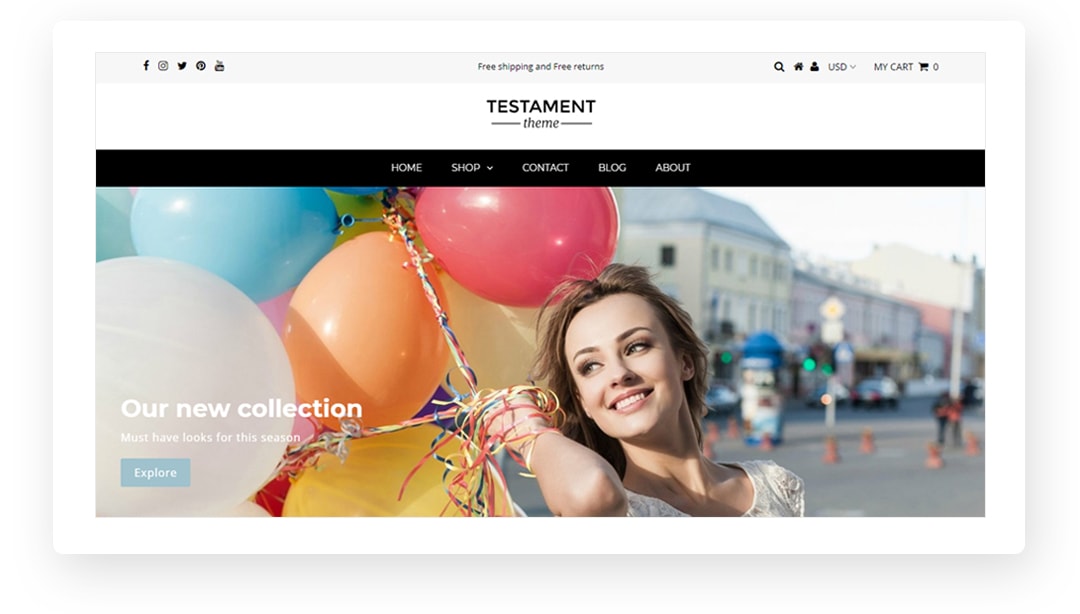 Last but not least, this theme with four styles provides you with a multi-column menu, sticky navigation, color swatches, collection page sidebar, and much more.
The Bottom Line
Finding the highest converting Shopify theme is not a piece of cake. There are many factors you need to consider before making the final decision. The most important thing for you to keep in mind is this: the theme you choose and the way that you customize it are going to reflect your brand and how trustworthy it is. We encourage you to experiment with various themes to see what works and doesn't work for you. Don't hesitate to change the theme if it doesn't seem to be suitable for your brand.