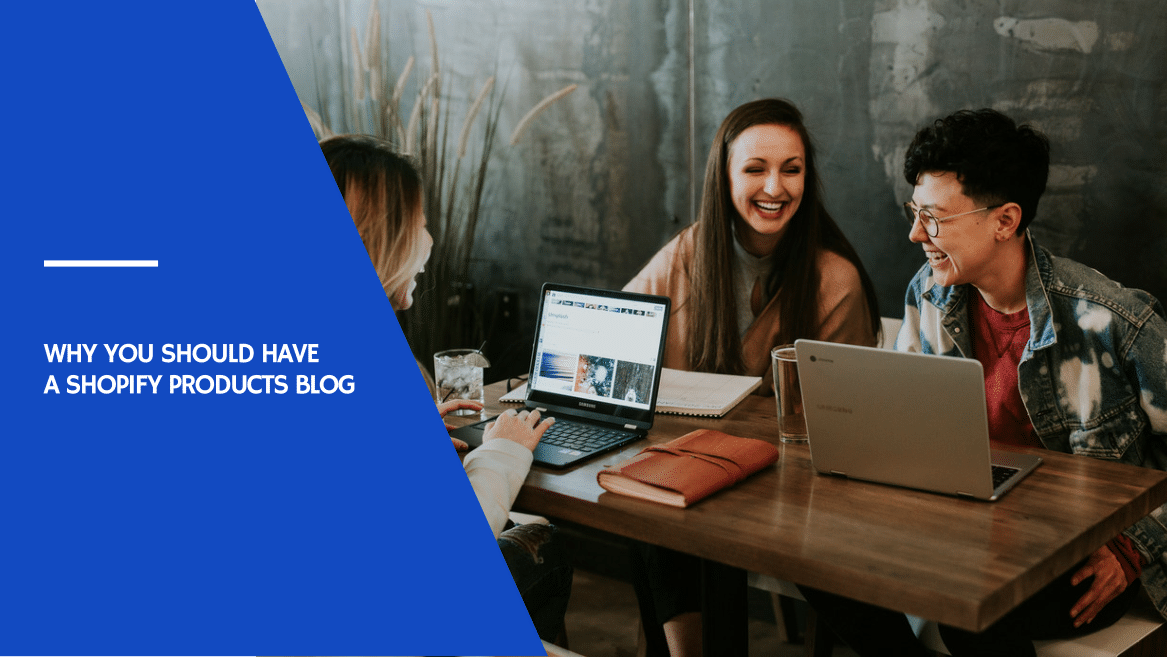 A few people start selling online on Shopify using a blog, but strong writing skills are not typical for eCommerce enthusiasts. However, when it comes to building a successful digital business, an impactful content on your website can be one of the major things to consider in the long-term perspective.
What is a blog and how is it used for effective monetization of Shopify? The essence of blogging lies in a continuous commitment to the audiences: as opposed to random publications, a blog is a dedicated web page that receives constant updates. It serves the need of merchants to discover potential customers and attract them with unique and useful content. In that sense, a blog is a way to find quality customers for the products that a merchant is willing to sell.
Despite Shopify's outstanding selling potential, its blogging capabilities are not widely used. The majority of users run a blog on WordPress, Tumblr or other site, which is not in many cases compatible with Shopify. Still, many online retailers turn to Shopify product blogging to create an all-rounded shopping experience for their clients. Let's discover its functionality and the opportunities to stand out among competitors with a Shopify blog.
Content: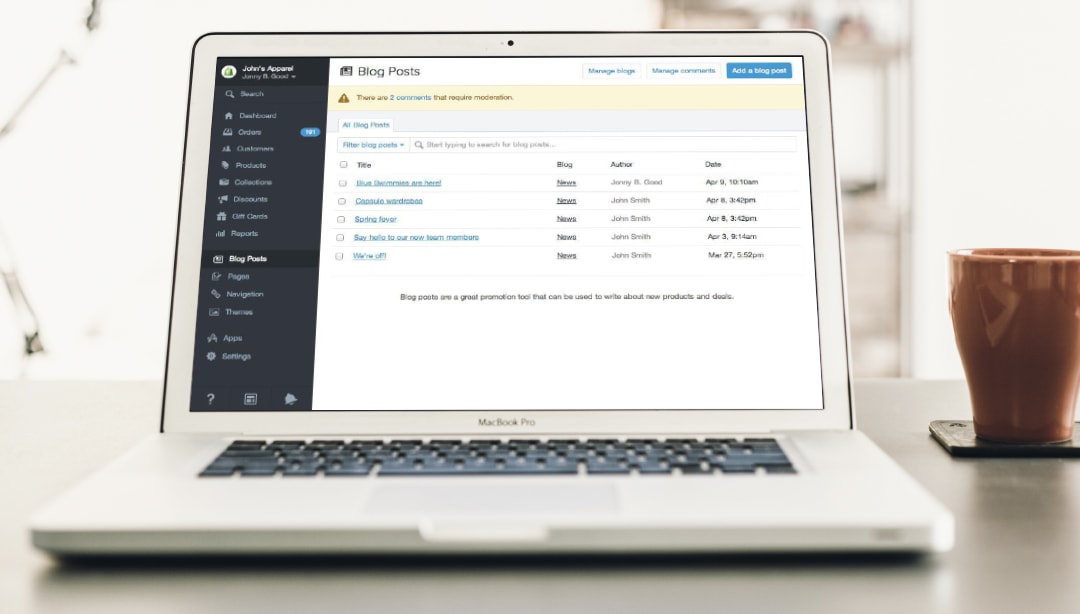 How Shopify blogging can increase the number of visitors
While bloggers have to search for the right product to sell, merchants do the opposite: they have to find ways to expose their brand to as many consumers as possible. Starting a blog on Shopify will help you to:
Captivate users' attention and maintain interest
Provide an exceptional shopping experience
Manage the store and its content from one admin
The Shopify platform offers its users the basic functionality for product blogs. Creating a new blog name will take you just a few seconds! In less than half an hour, it is possible to start a new blog and add the features that will help you drive the valuable traffic:
Add videos and images
The basic SEO elements
Moderate comments
Add tags
Pre-plan blog posting
Let's explore how to use these features to push more selling opportunities the way any blogger can sell more.
Content is king
Generic content is of no use for customers who are willing to shop at online stores. It is a great idea to do a lot of preparation before you start blogging on Shopify to discover what topics are of the most interest to your clientele. One can search for content ideas using the feedback from your existing customers: go through the archives of emails, chat logs and use every incoming phone call to track recurring questions.
The next step lies in writing the content that will build trust among your readers. Concentrate on creating articles, how-tos, and guides with clear messages and proven facts. Supply each blog post with quality images, diagrams and even videos to boost engagement and reinforce your communication with consumers.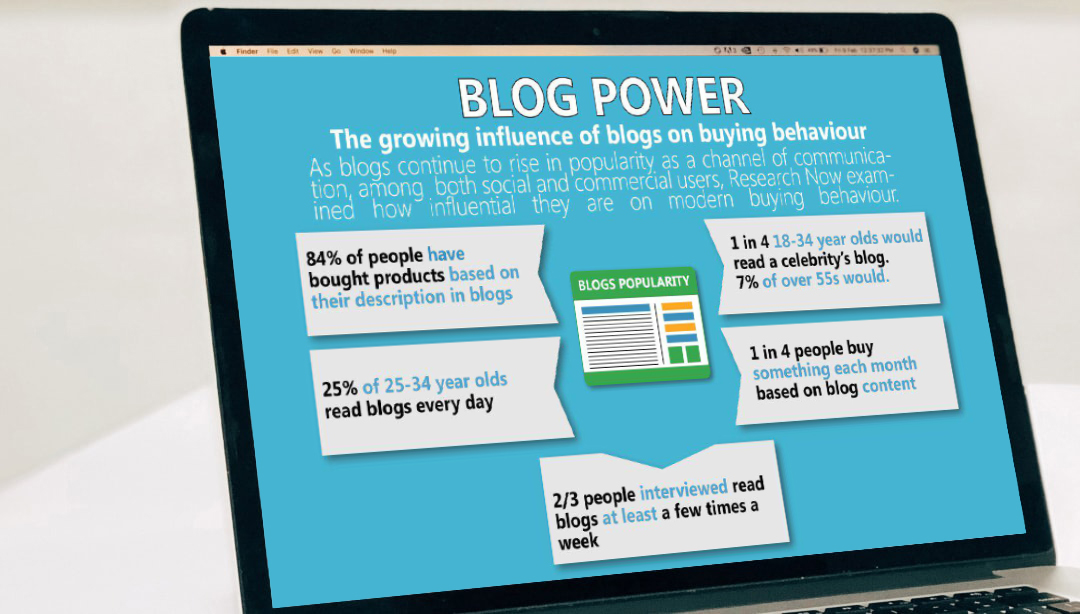 How Shopify helps you manage and market the content on your blog?
1. Extend the functionality with apps
The app store on Shopify offers a wide variety of apps that help any blogger to spread and share the content on social media and improve the SEO.
Pro Blogger – the software makes it easy to associate products with articles and improve the SEO through internal linking.
Blog Studio – a powerful editor that makes every blog post unique by adding images, animation, and 600+ fonts and styling options.
AddThis – simplify social sharing and track the most shared pages, text and the number of visitors.
2. Play with comments
From Shopify admin, it is possible to decide on the proper management of the comments section. Once you have added the first blog post, you are free to:
Deactivate comments – in this case, comments will not be displayed under your posts.
Allow every comment – you can display every comment left by a user.
Moderate comments – you can edit every comment in this section.
3. Add a social element to your blog
With the help of social media buttons, the content on your blog can gain larger exposure on Facebook, Twitter, and other popular sites. This option is available on most Shopify themes, making it easy to spread the word about your brand, share product reviews, and attract attention to your blog. If you are looking for ways of how to advertise your blog for free, social sharing buttons might be a choice – this will turn your visitors into brand advertisers.
4. Attach tags
Let users discover every new product on your blog with the help of tags. From Shopify admin, create categories for each post and add one or several tags. Such organization will save time for your visitors and serve as a better promotion of your content.
The best ways to promote your products on a blog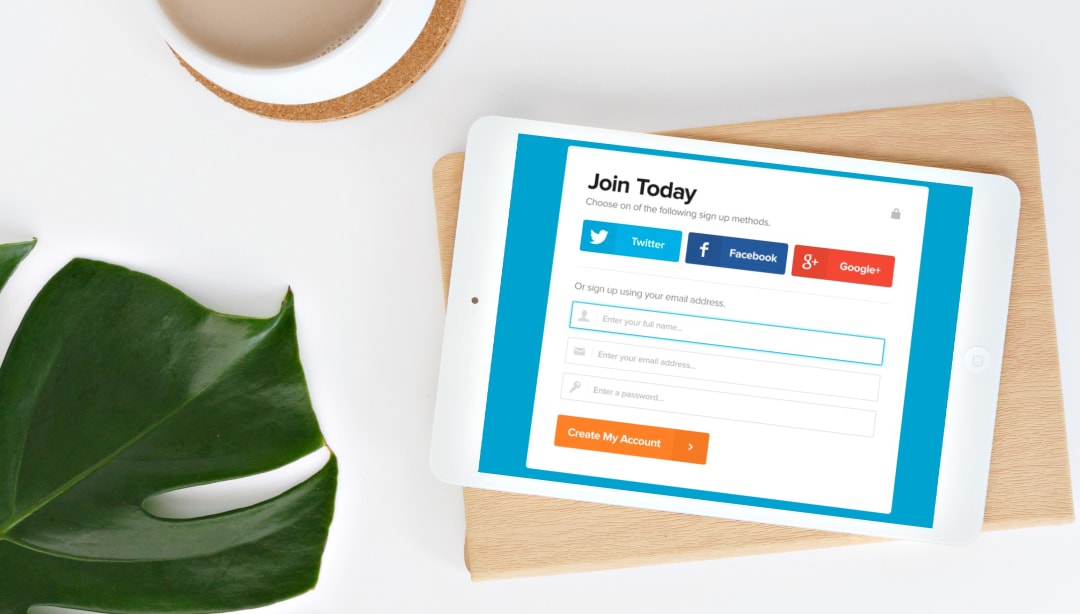 1. Add a simple signup form to every blog post
Add the signup box to encourage users to leave their email address. Grow your marketing lists and send updates to nurture every visitor to become your existing customer.
2. Post the content on social media
Enrich the feed of your social media followers with the content from your online store if you wonder how to advertise your blog for free. It is crucial to monitor the activity of your followers to expose your content at the right time.
3. Connect with other bloggers
It is a common practice among bloggers to link to other blog posts for promotion. Other authors can share the content on your blog with their visitors: on Facebook, Twitter, or on their website.
External links add value to your website on search engines and make it easy to enable continuous selling on your blog. How?
Organic traffic drives the most visitors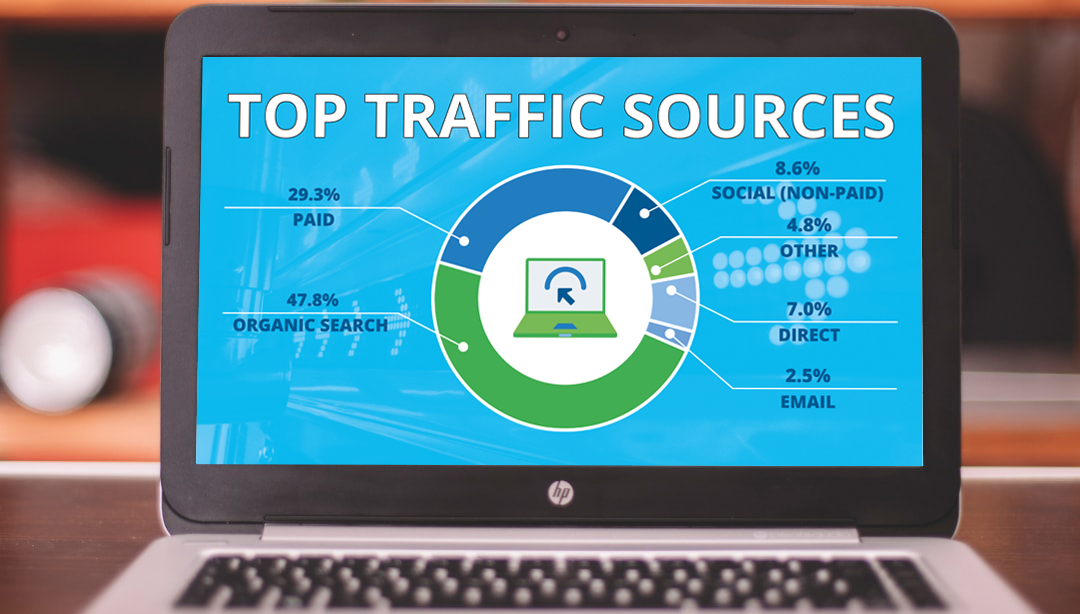 Organic search was on top of the sources of traffic for eCommerce website in 2016. Ranking high on Google search is essential if you want your business to succeed. If you constantly ask yourself the question, "How do I get people to read my blog?", even if your potential audience is small, then blogging might be your choice for the following reasons:
Google algorithms favor active websites over passive
Websites with more pages (and if you run a blog, the number of pages will rise) rank higher
More links to your website add significant weight for Google
More links to product pages influence the potential discovery of the latter by your customers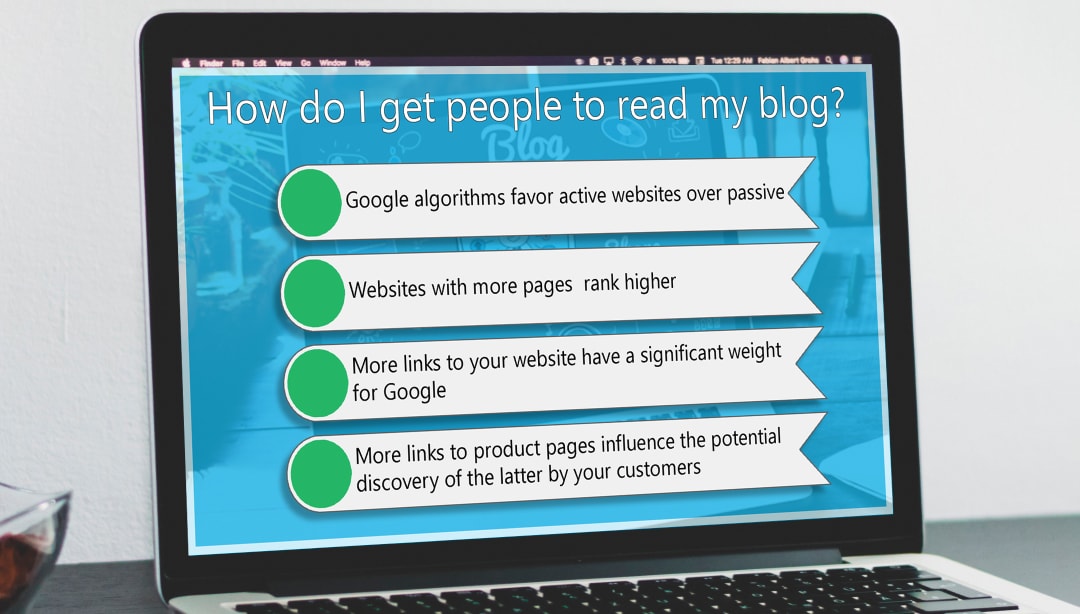 Do you want to signal Google that your website is competitive and worth the first rank? Enable the continuous flow of quality content that will be a magnet for users of all ages. If you manage to establish trust and expertise that drives traffic, then selling on a blog will be a piece of cake.
With blogging, you can trigger a domino effect, creating amazing content now, and generate more sales for your Shopify store in the long-term. Why not use the example of the best products blogs to produce valuable traffic now and sell later?