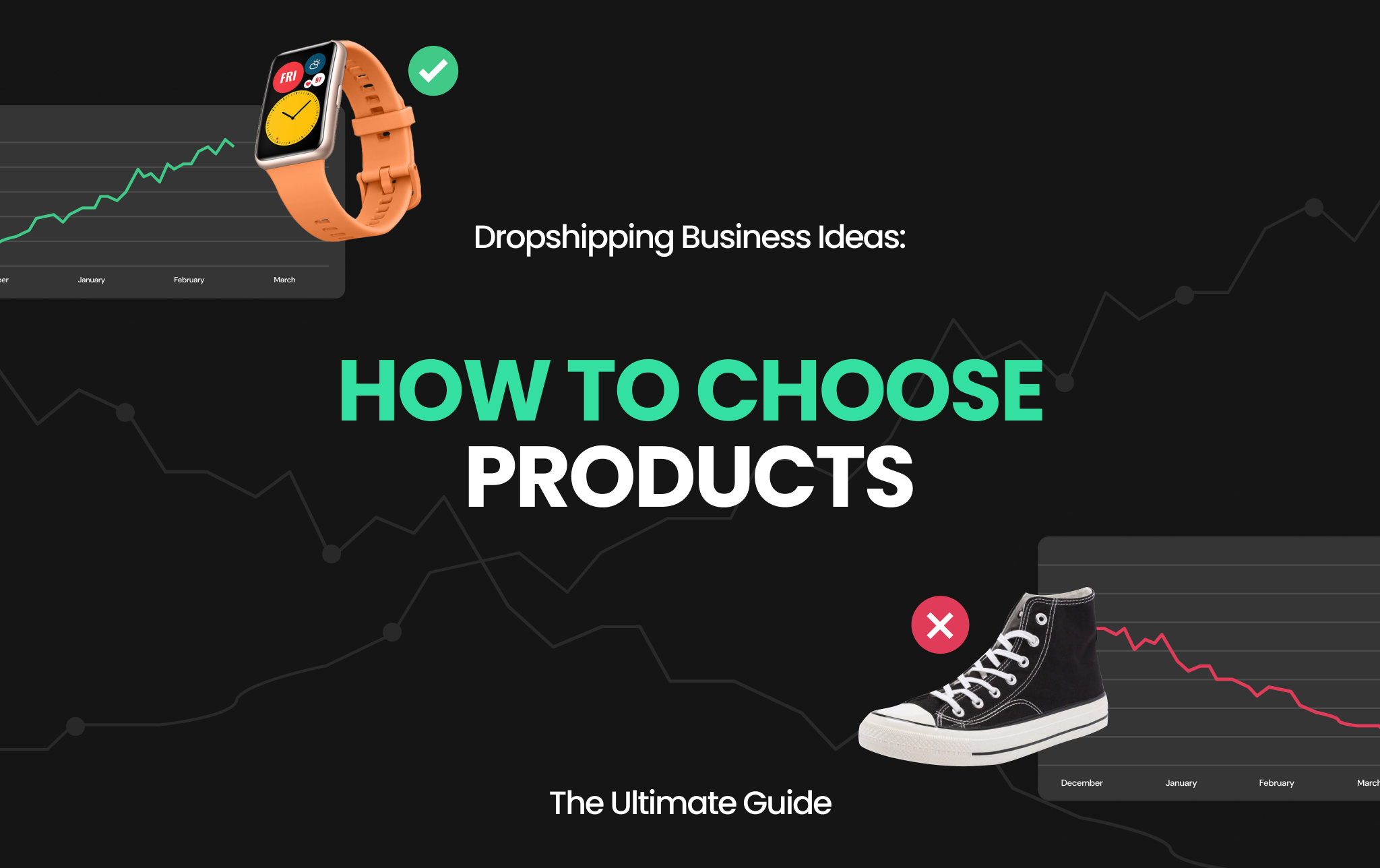 When searching and validating ideas for a dropshipping business, we identified the eCommerce market trends in the Сovid and post-Сovid period. To cut a long story short, the main conclusion is the following: With the growing popularity of marketplaces that already are taking about 50% of all traffic, standalone stores can grow through new shopping experiences. Personalization + subscription = cool and trendy business model with an option to change shopping experience. Also, given the high cost of customer acquisition ($30 on average), retention becomes the main goal.
If we combine those main points, the major business task is not just to find a "viral" product that will be small, light and convenient for delivery with a demand in the range of $50-60 per piece.
The main task is to "hook" the customer to this product so that they can regularly buy it. In this case, we save on acquisition, building our brand around it.
We used the dropshipping start-up checklist to filter products that won't be profitable and got the list of ideas we can implement.
1. Wooden magnets for kids
As a young parent, I have a fridge door covered in magnets with animals, vegetables and cars. It all started with a harmless set of fruits/vegetables, and now there are about 100 of them being played actively with on a daily basis.
What if you could try to combine the idea with the famous Kinder surprise? What if the kid will receive a box with new magnets every two weeks, literally 20 pieces? To add value to your subscription, you can first issue a "starter" kit, which includes an easel with the ability to replace the background and "starter" magnets for the game: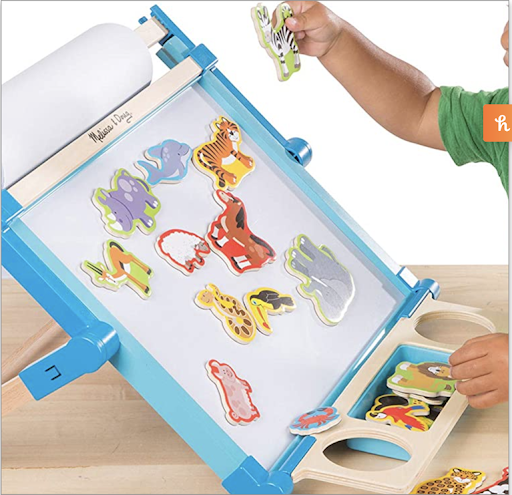 And then keep sending new magnets + backgrounds for them by subscription. Advantages:
wood, eco-friendly material, pleasant tactile feel, odorless;

may be hand crafted;

100% screen free;

can be played with at home/outdoors, easy to ship.
In addition to magnets, these can be various casual games: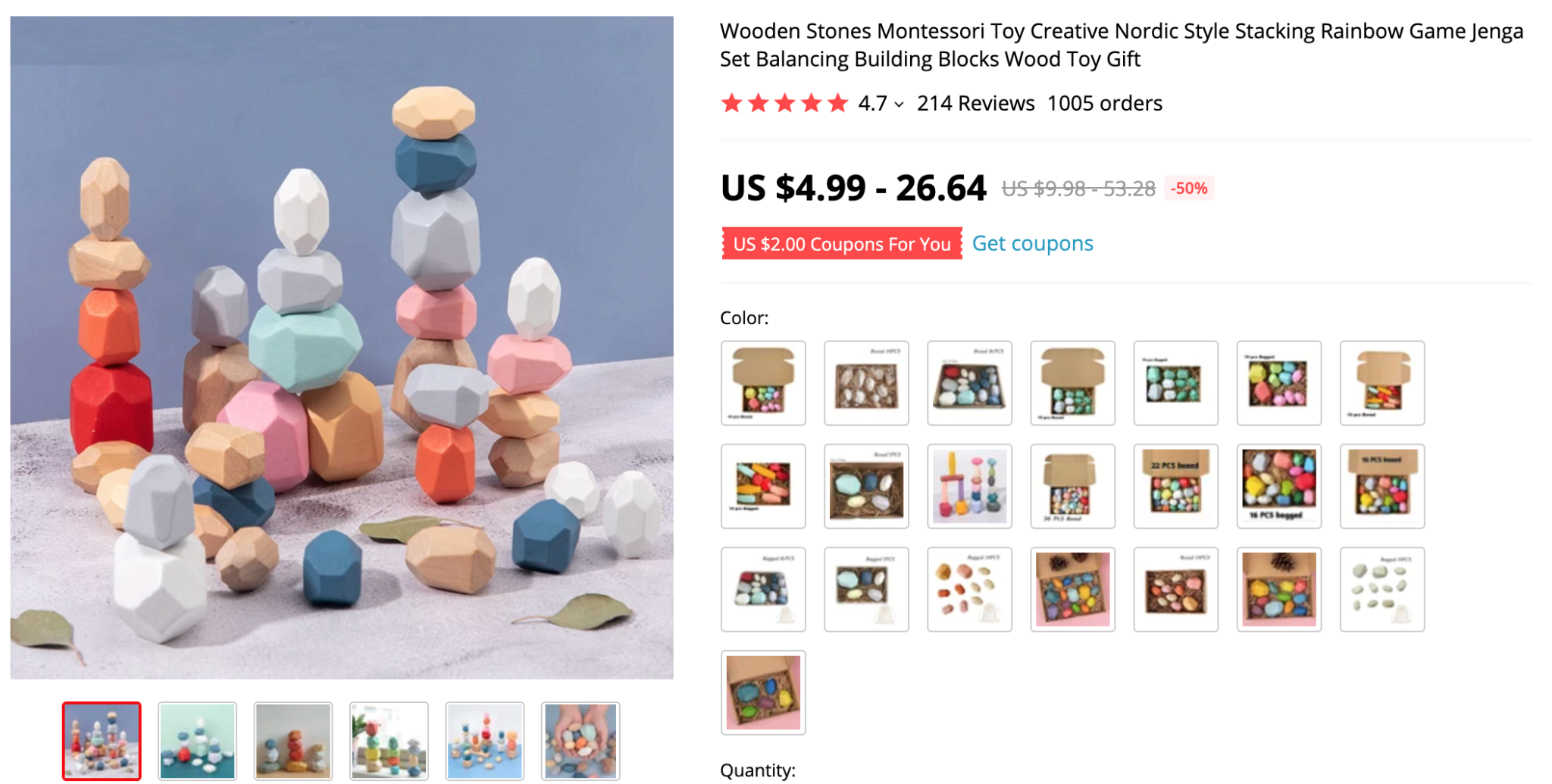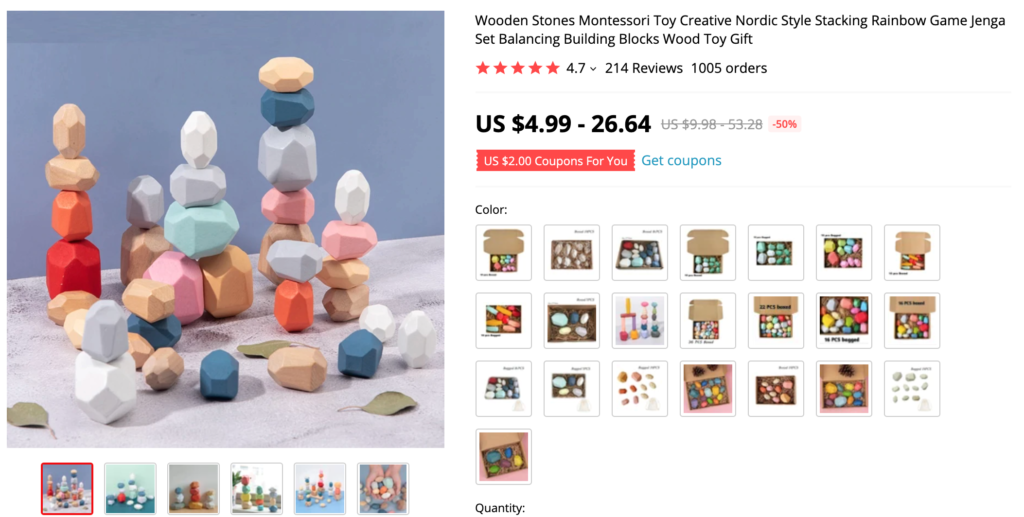 and 3D puzzles: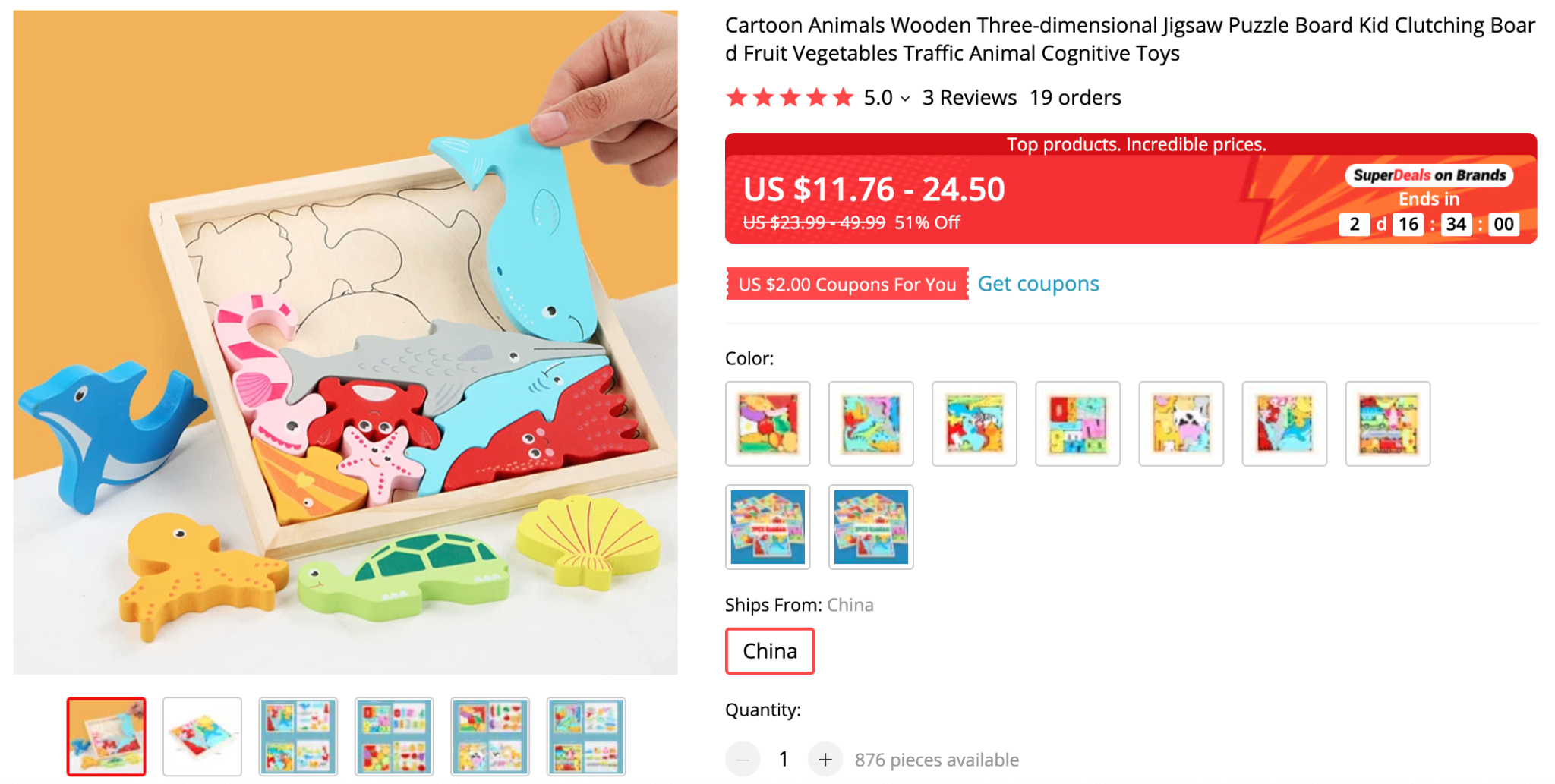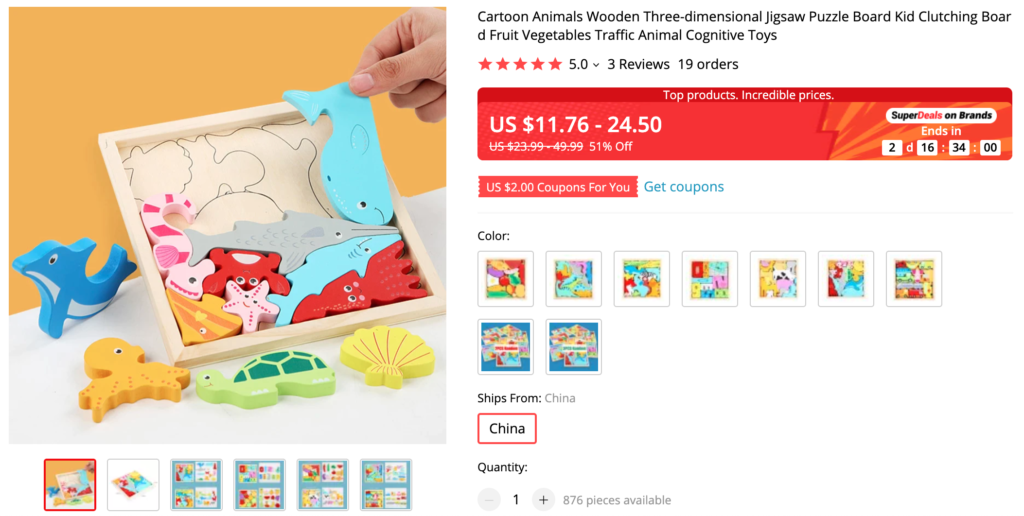 Kids toys in the United States require mandatory certification. Under this model, you can offer boxes to different age groups. The boxes can be personalized.
2. Painting by numbers and coloring books (for kids & adults)
One of the hottest trends of 2021: painting by numbers.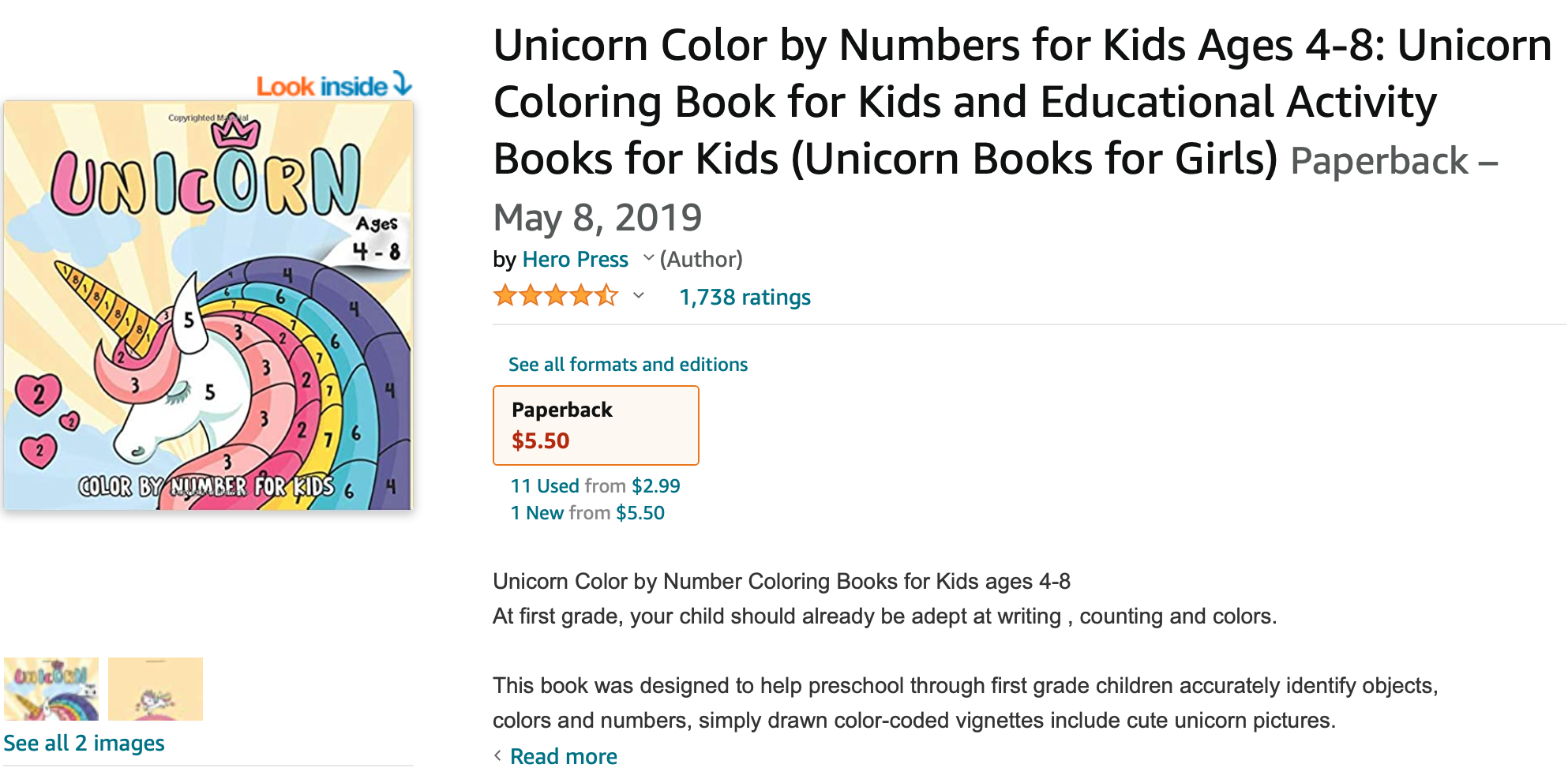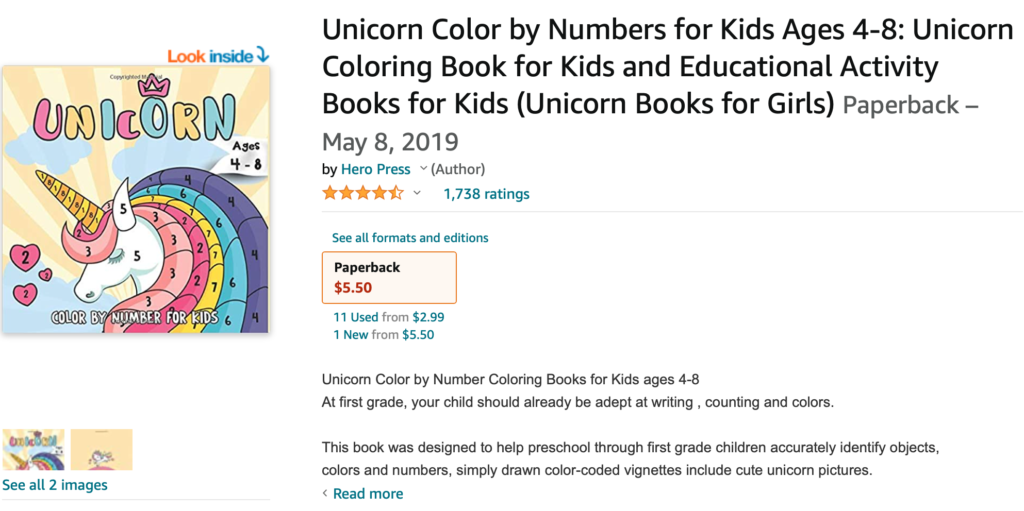 You can brainstorm starter kit ideas, for example turn coloring pages into stories or you can create an album with stickers. The demand for these products is quite high in the USA: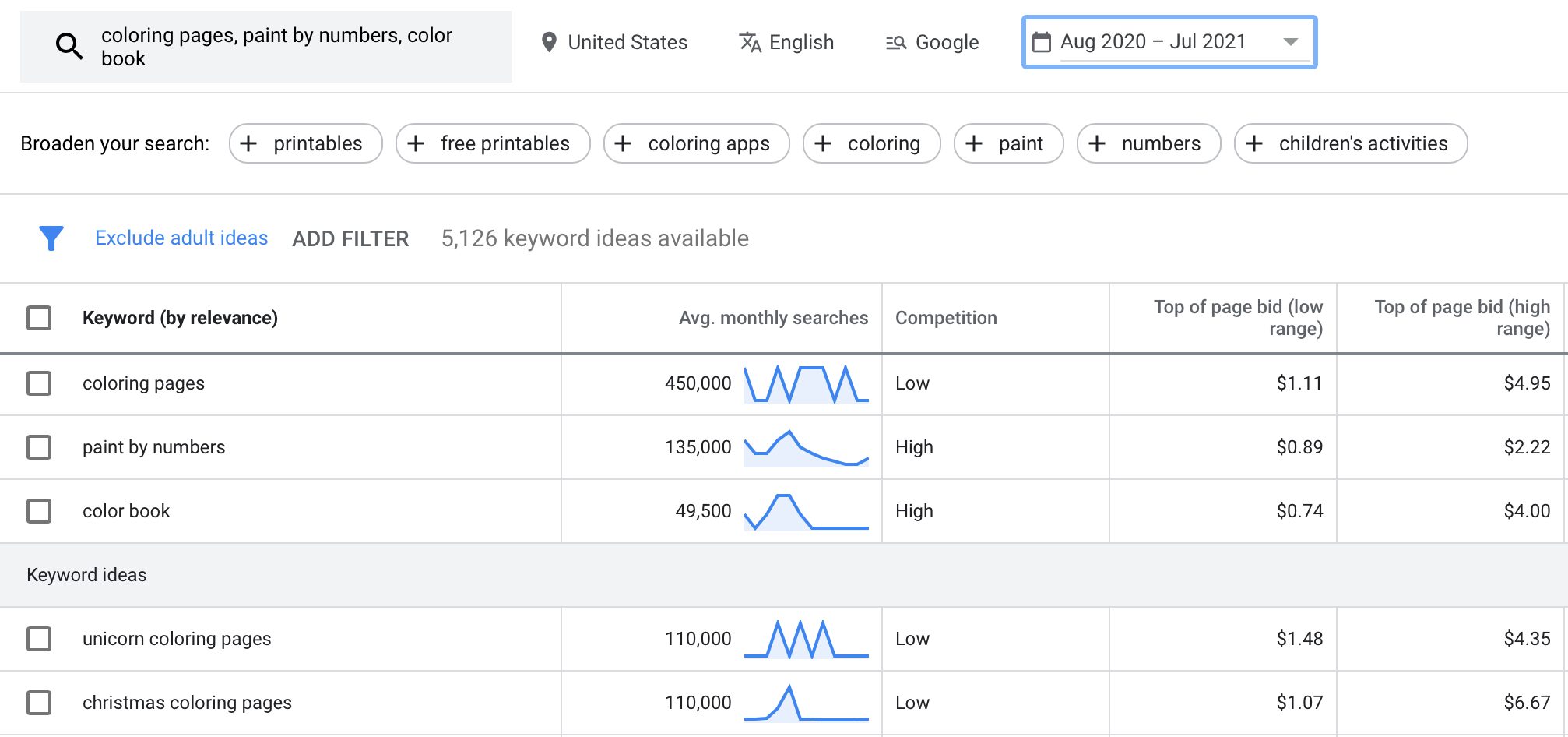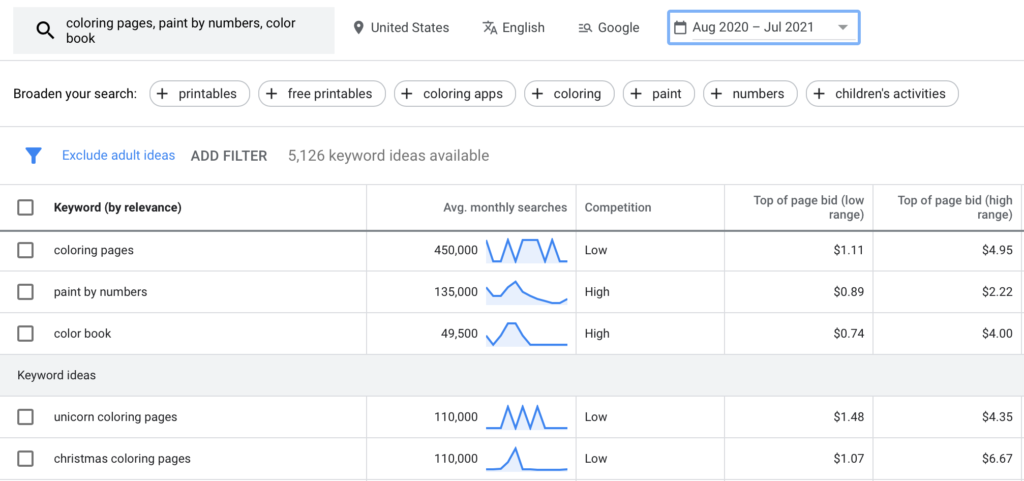 Google Trends: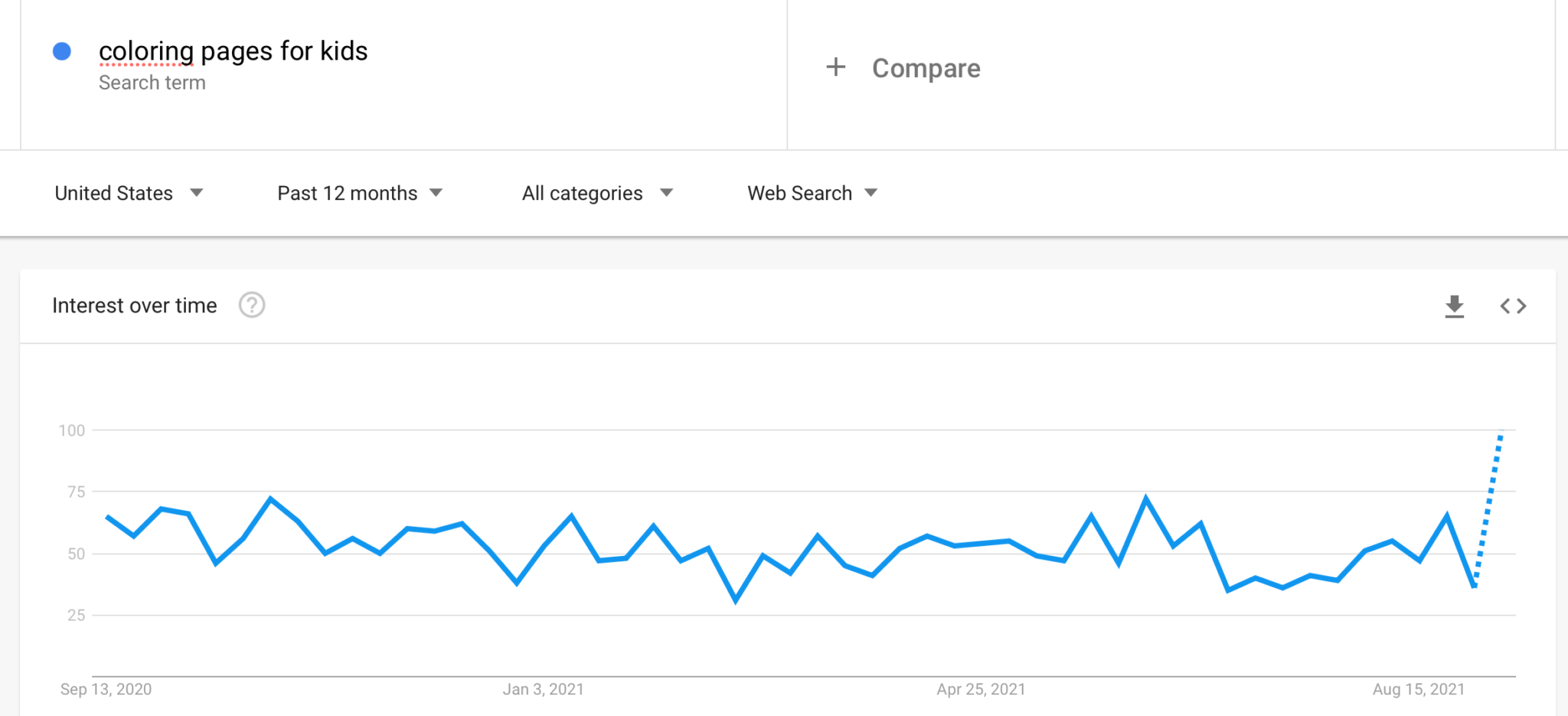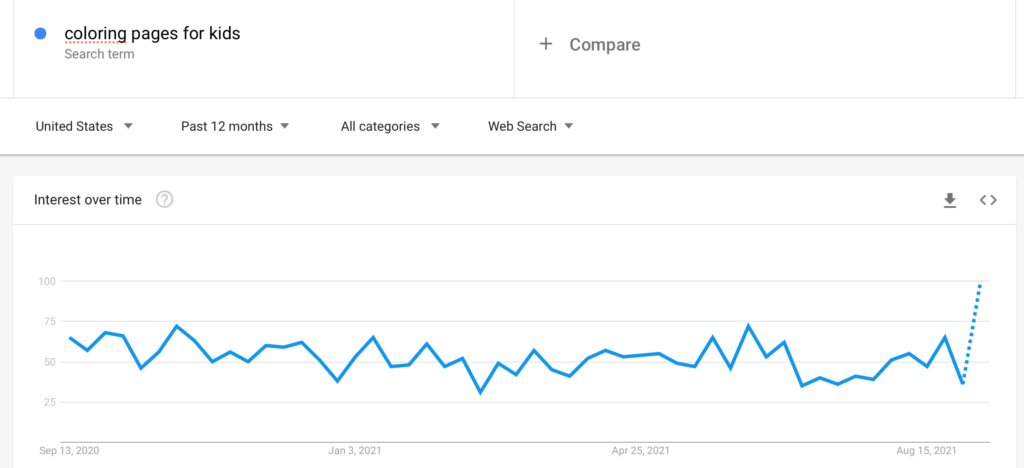 3. Silicone rings
While I was searching for dropshipping ideas, I came across a Qalo start-up. The guys came up with a new product for a multi-billion dollar industry with centuries-old traditions. They offer athletes silicone wedding rings instead of traditional ones, which are quite inconvenient and even dangerous when playing sports. Even in queries (Google suggests there are 500 thousand queries per month), Qalo has become a common name: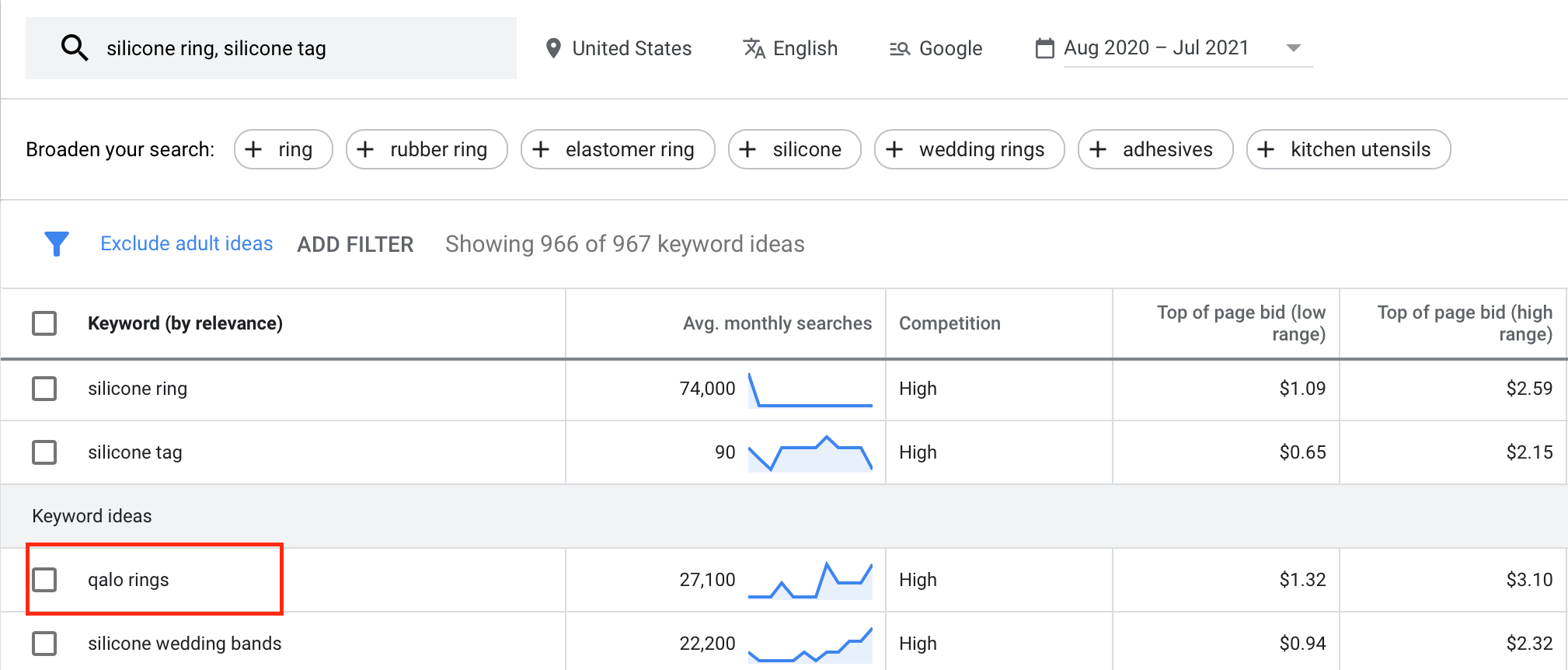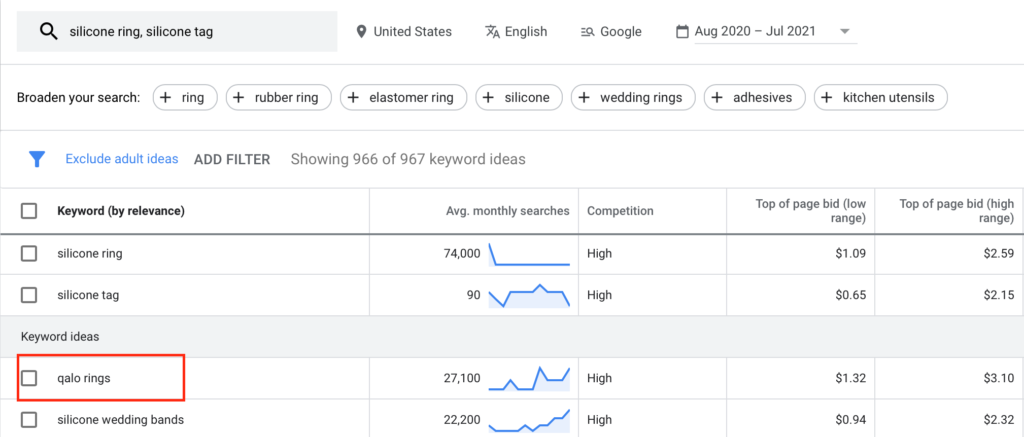 Google Trends: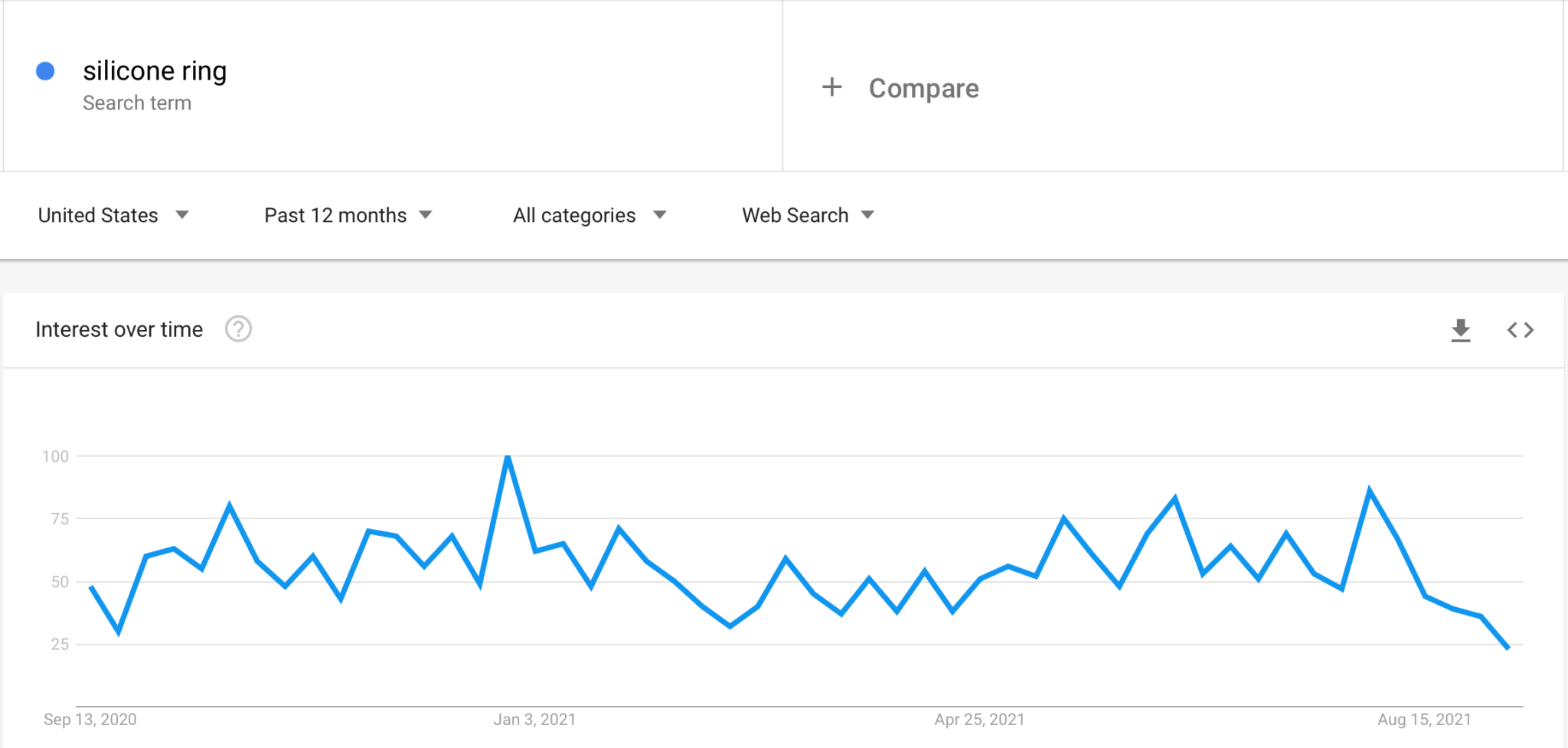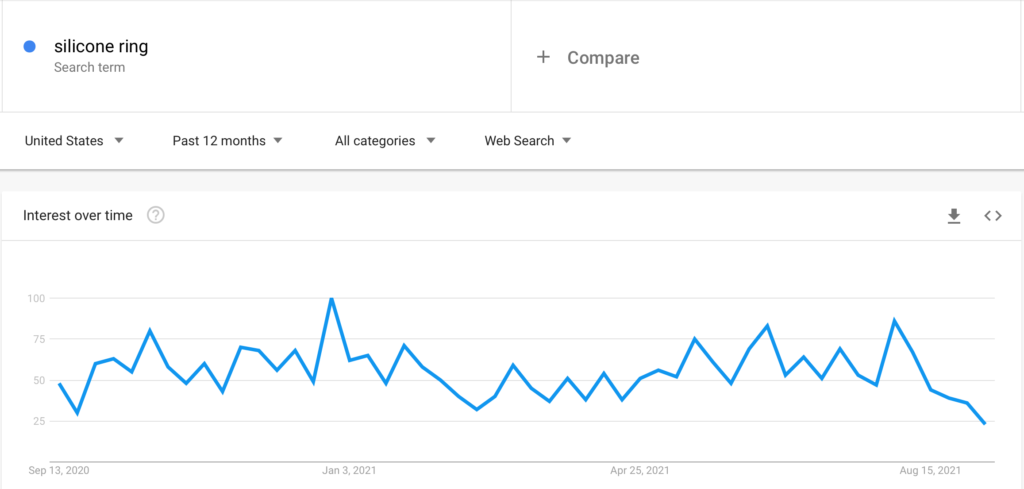 There are dozens of options on Amazon and Aliexpress to suit every style and color preference. The average selling price is $20 at a cost price of a few dollars. You can make a certain niche in the sports theme and use the usual silicone products, for example, hairpins and hair hoops made of silicone: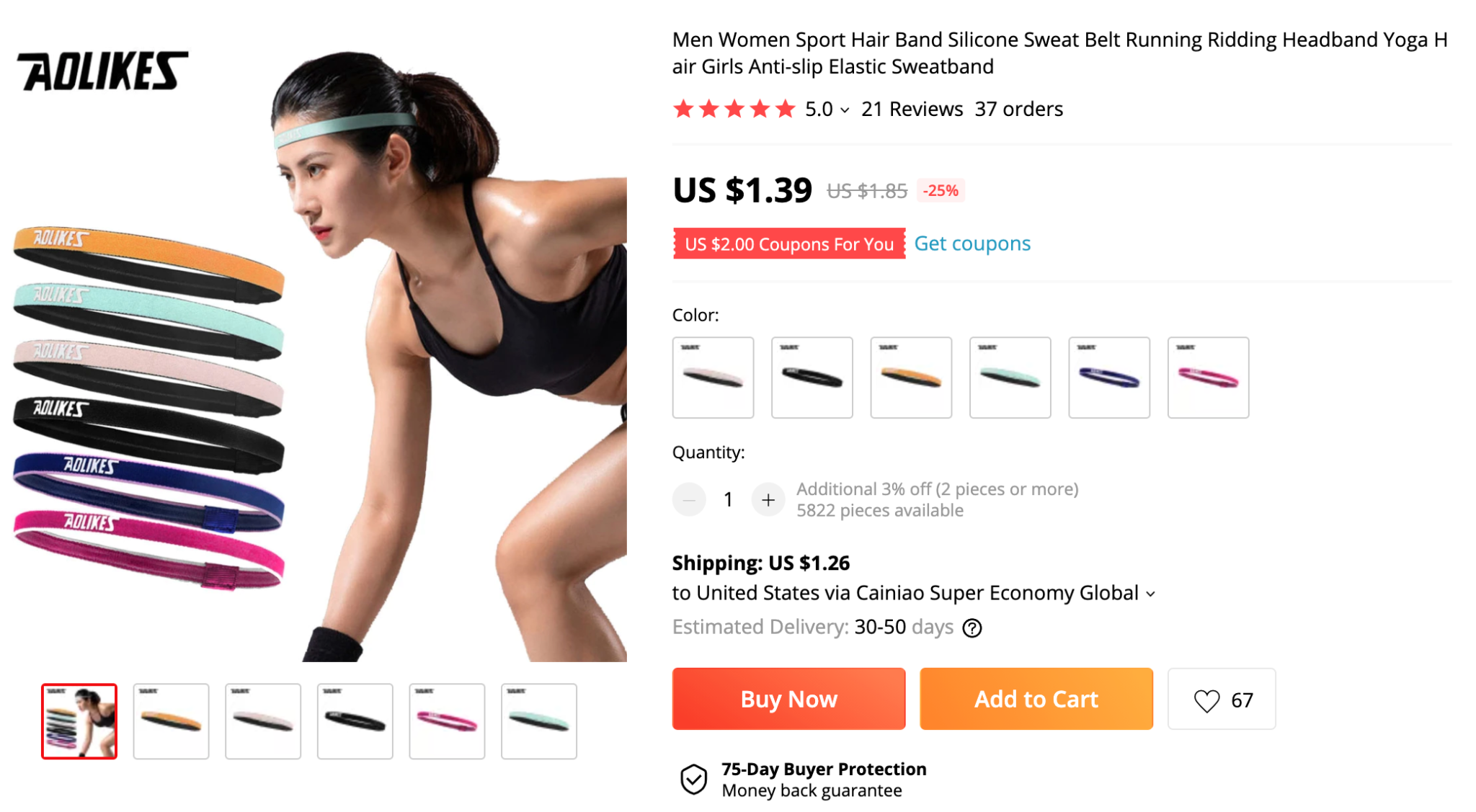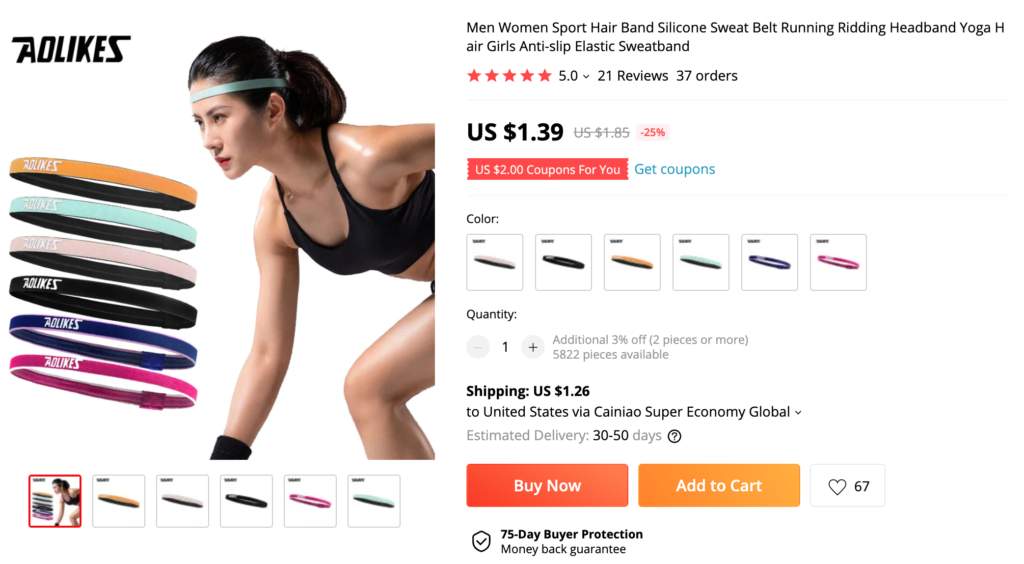 wristbands, foot pads and various silicone insoles: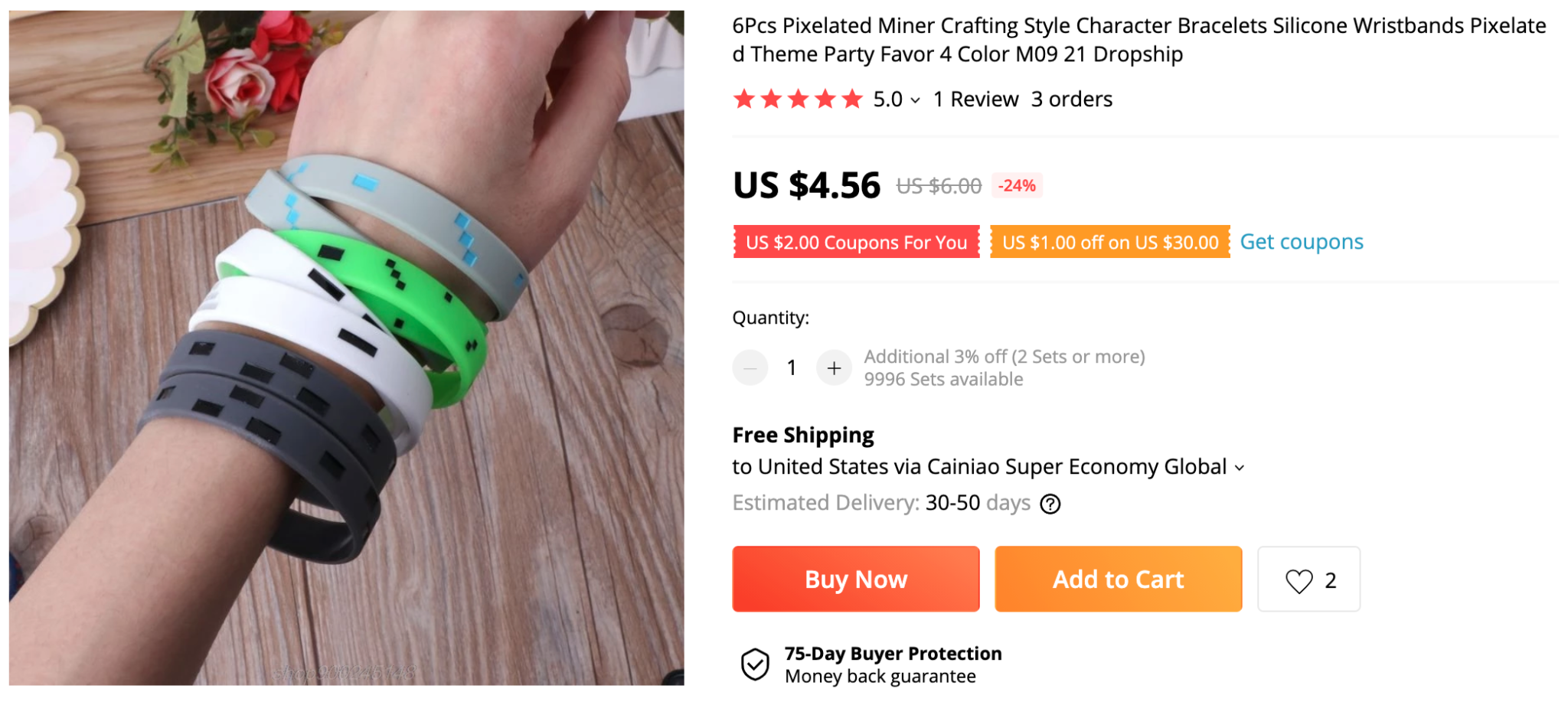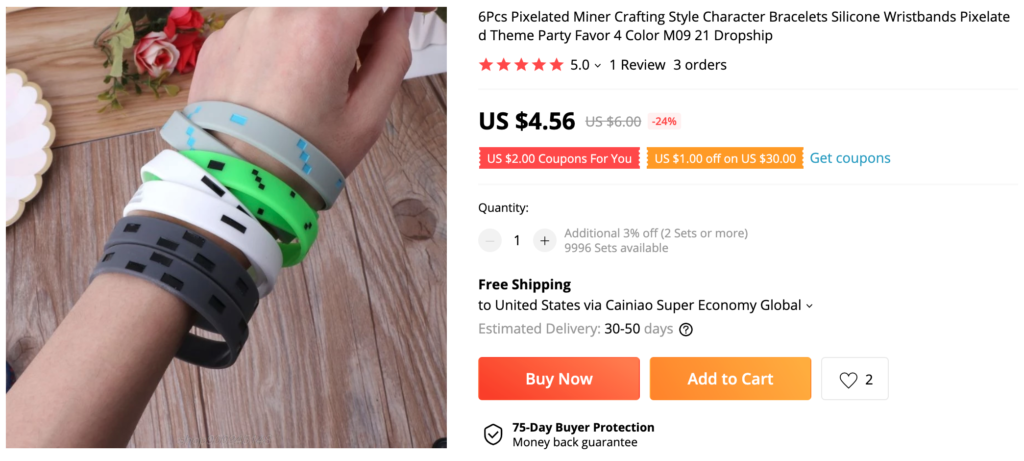 There is no clear intent to re-purchase, but you can easily upsell with sets (one for you, the other for your partner) or cross-sell (arms + head + legs). You can expand the line to pets (silicone tags, collars), for jogging, etc.
Silicone rings is the product with the most aggressive FB ads: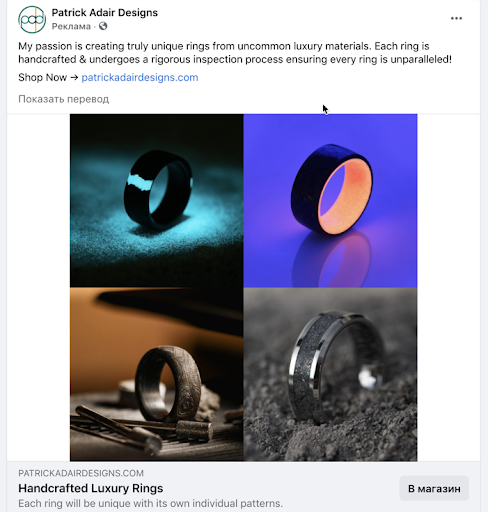 Advantages:
silicone is a natural material; it is heat resistant unlike plastic;

widely used in medicine;

customizable;

lightweight, easy to ship.
4. Foot care products
Running and walking is a big part of the US sports culture. There are more than 500 orthopedic insoles on Amazon, with the average price about $30: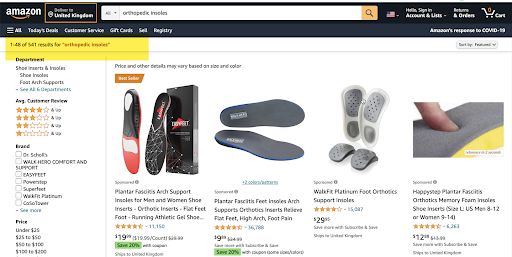 Google stats: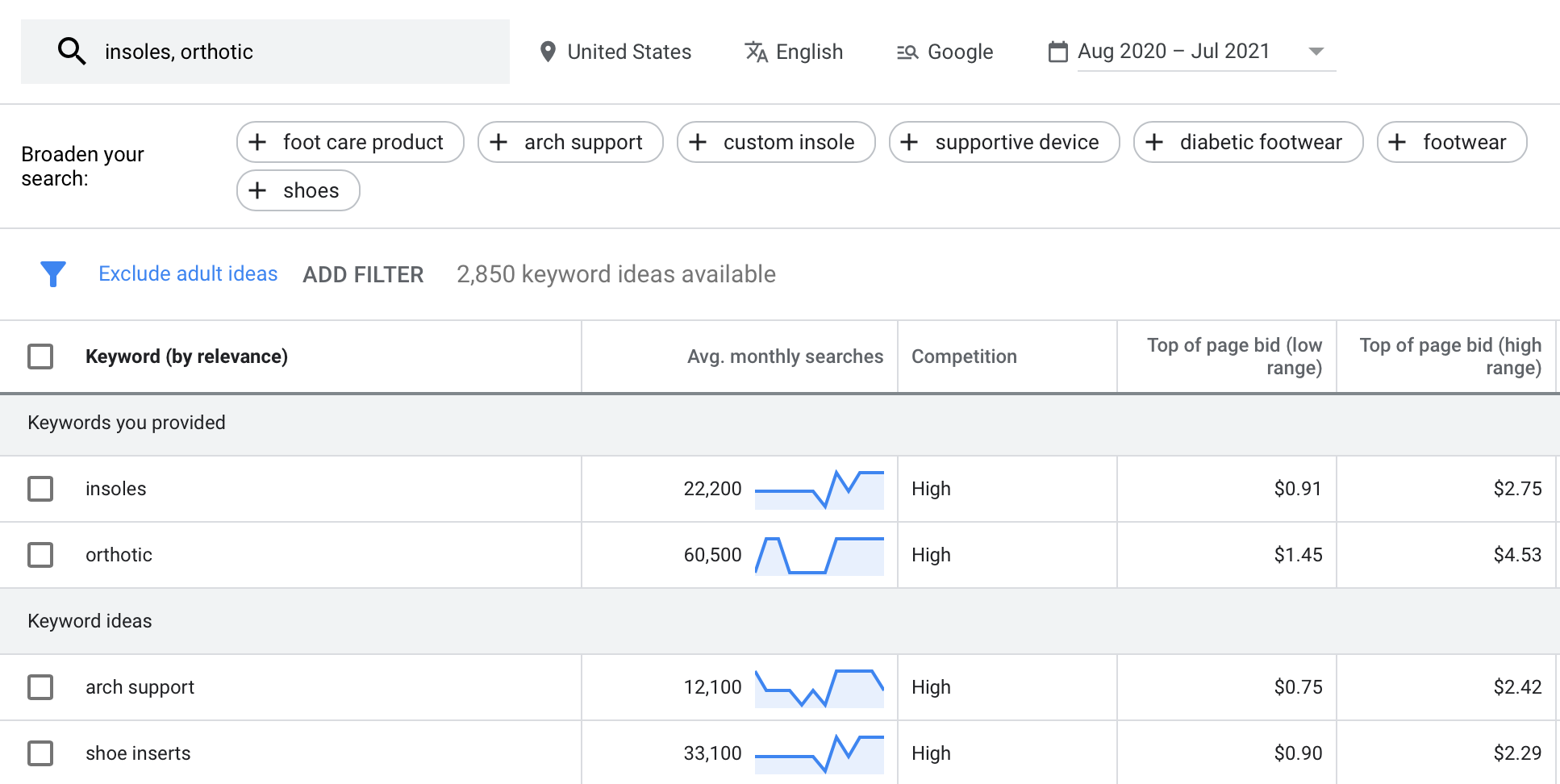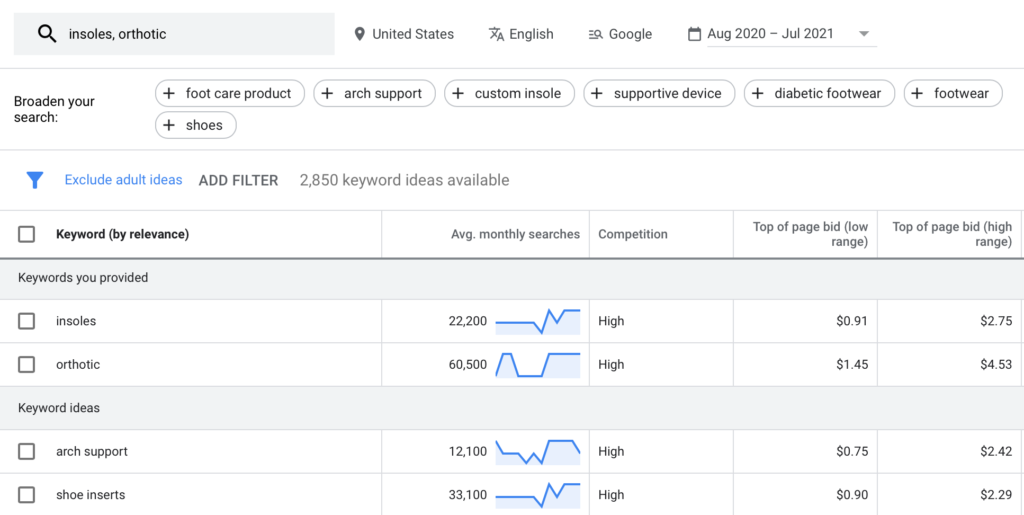 While medical products may not pass certification, general foot care products can easily work for you. Pay attention to the following segments:
Shoe (shoes, boots, sandals);

Condition (plantar fasciitis, foot pain, flat feet, heel pain, high arch, arch pain, knee pain, tendonitis);

Body Part (feet, toes, back);

Activity (running, walking, cycling, hiking, tennis, skateboarding, golf);

Gender (women, men, kids).
Why insoles? There may be several pairs of shoes (seasonal, for different activities) for different family members. Typically, a family of 3 can use on average 5-6 insoles per year. One of the risks you may encounter is that the size of your product may not fit your customers and there will be a refund.
5. Silicone molds and bakeware
Various molds and kitchen utensils made of silicone are in high demand due to the lockdown and Covid-19.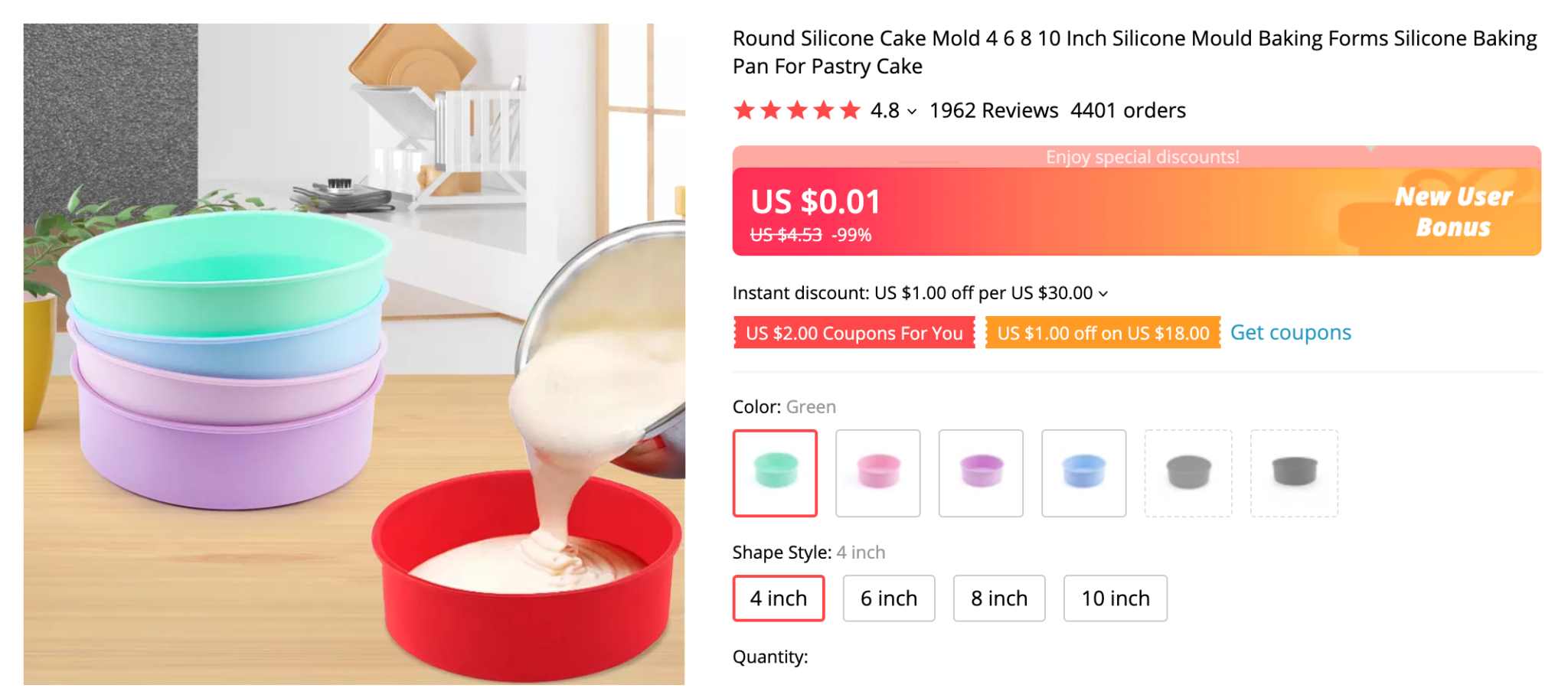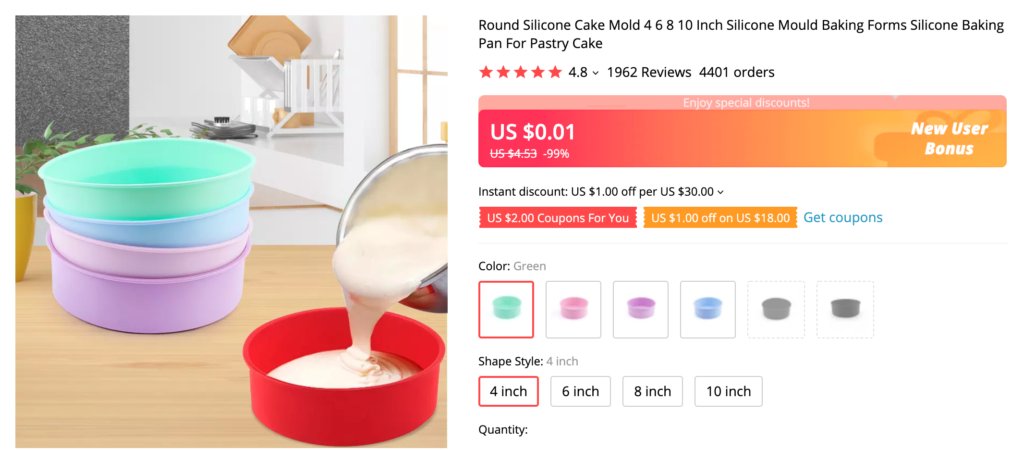 Google Trends: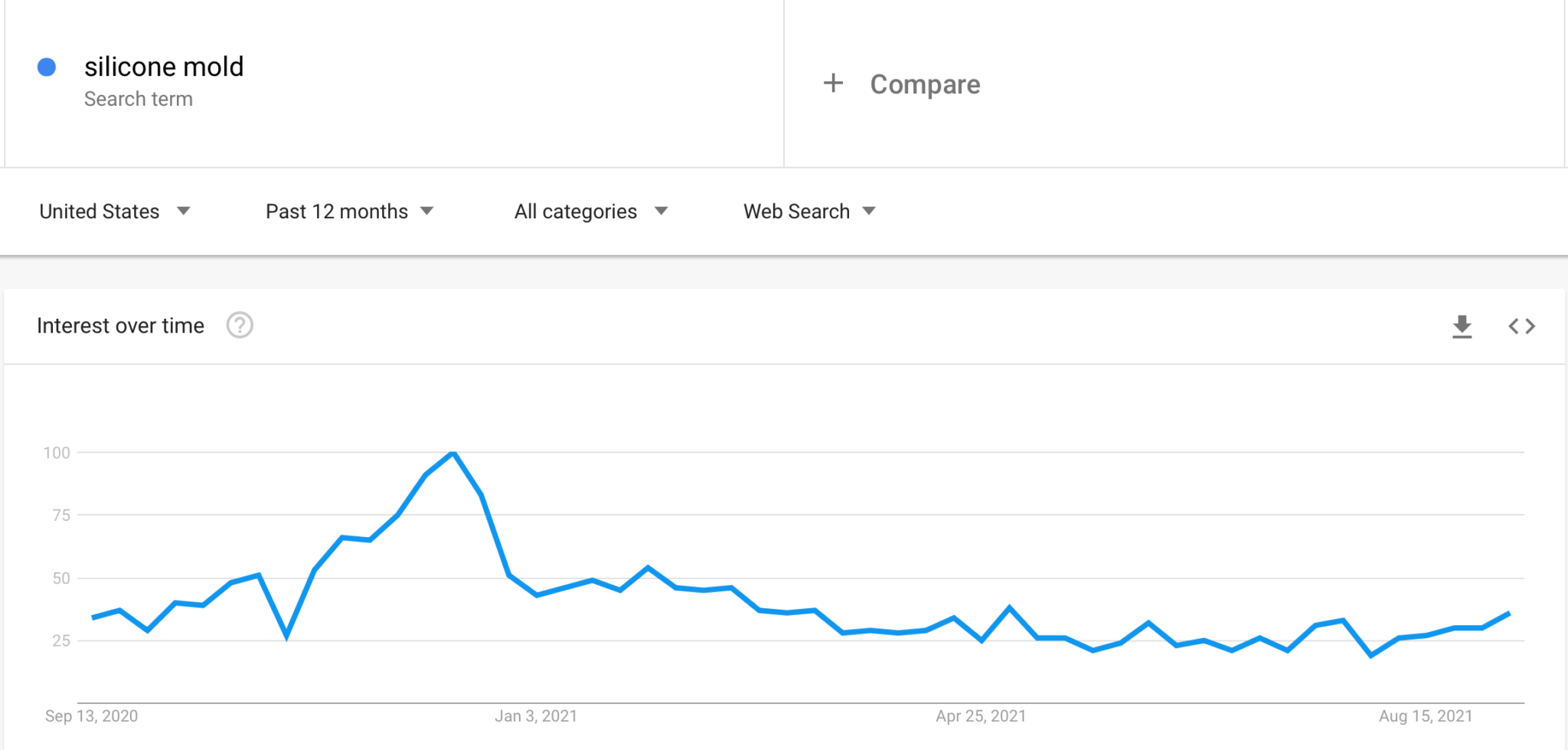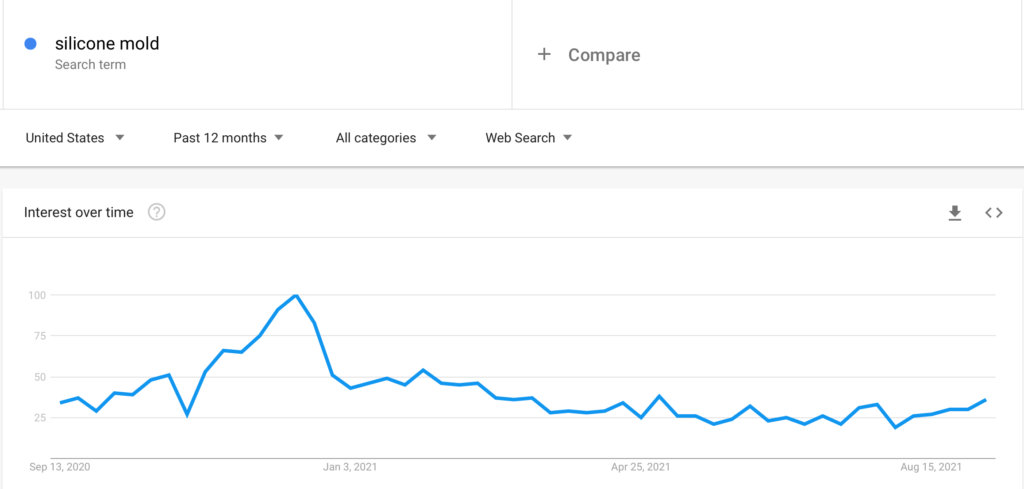 Google Ads: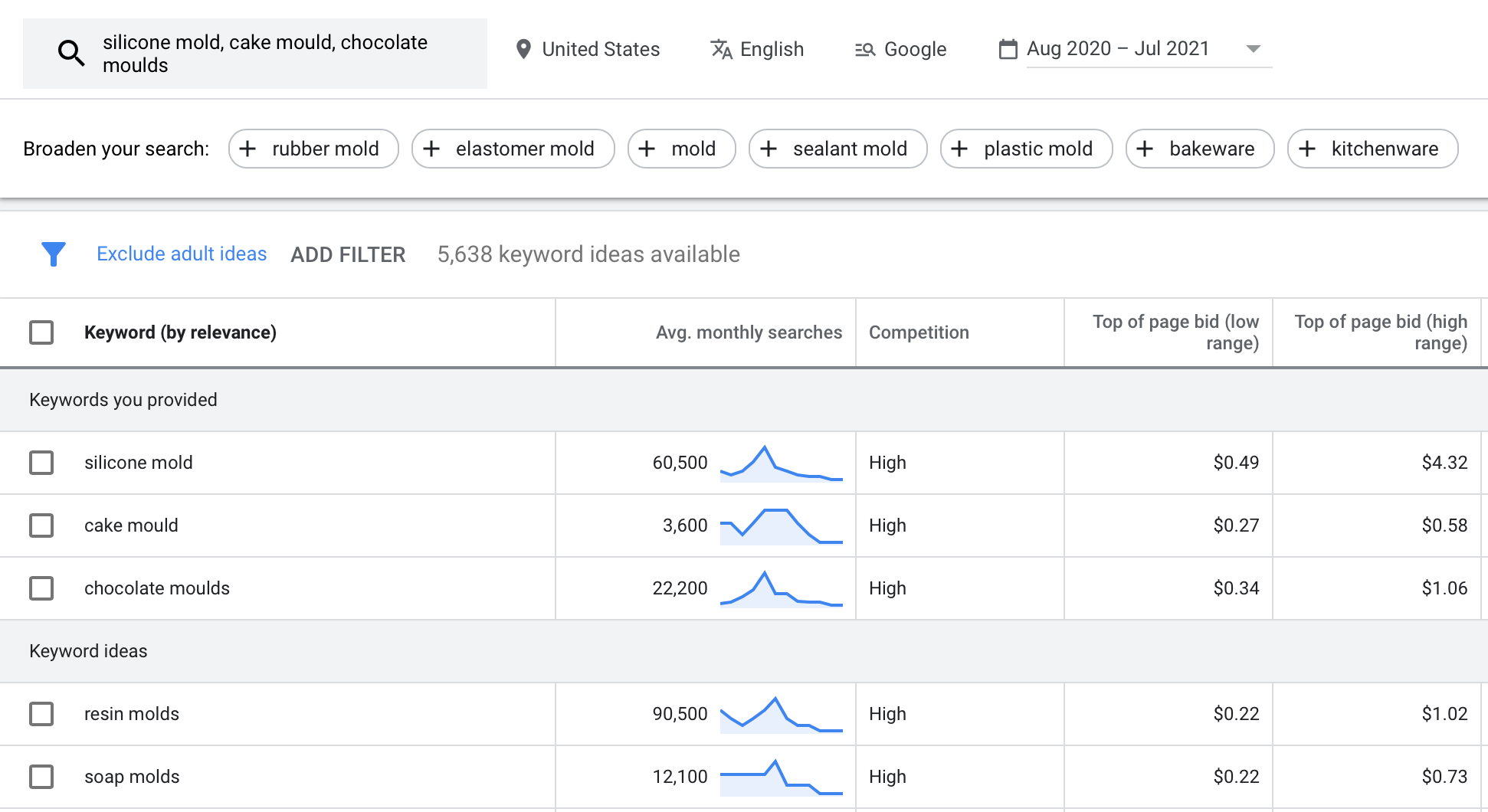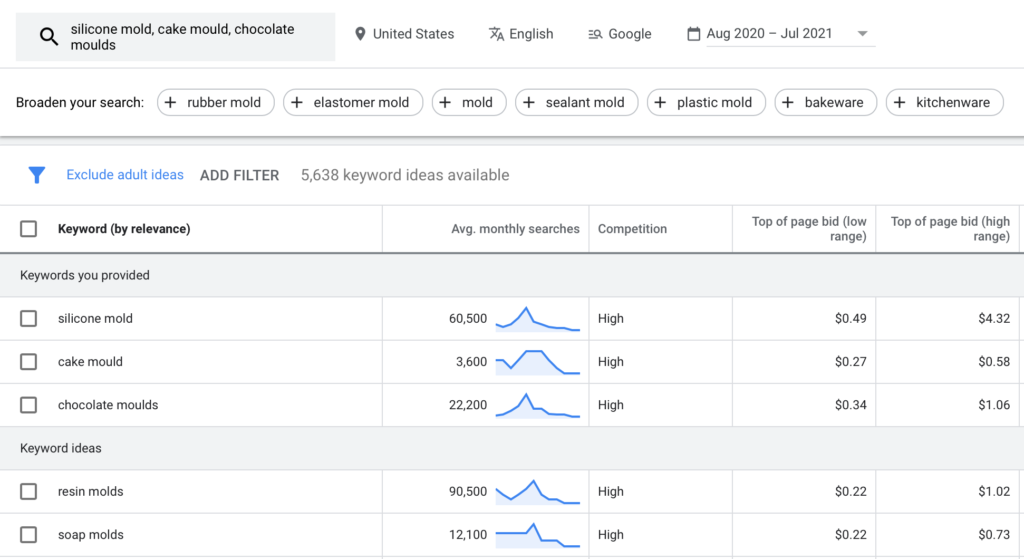 Here you can use the subscription model, as well as the traditional one. On average, 4-5 different forms are used in the kitchen. You can also brainstorm some occasional sales (holidays, birthdays, etc.).
By the way, you can add value (+ a killer feature) to your molds by offering colorful recipe brochures. This could greatly help with impulse purchases.
Pay attention to this:
a clear USP, cross-selling opportunities, space for creatives and advertising;

each type of product should be advertised separately;

a wide target audience interested in cooking; sell them one-time products.
6. Rubik's Cube
I came across a start-up GoCube, which sells Rubik's cubes with a bluetooth module and an app that analyzes your game or helps in the speedcubing championship mode. They attracted $5 million in investments and are selling their cube for $60. On Aliexpress you can find a similar version from Xiaomi for $20: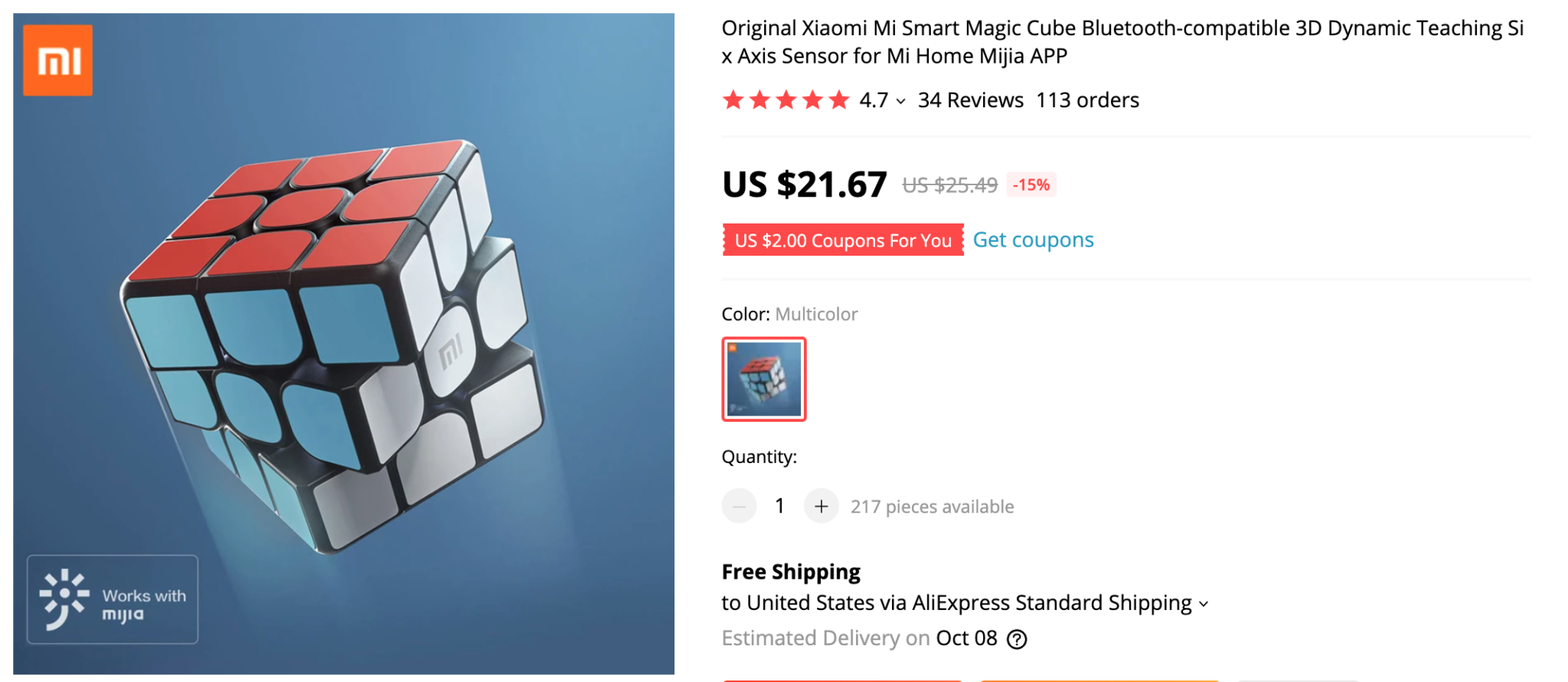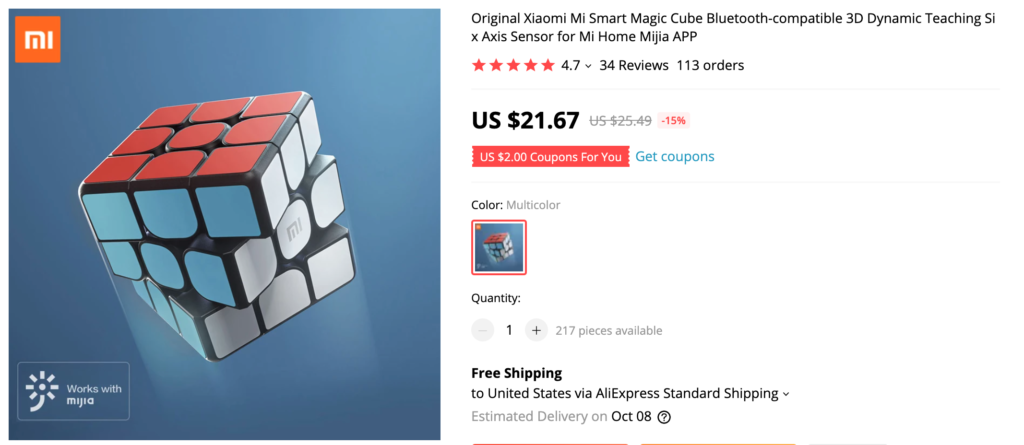 Google Ads: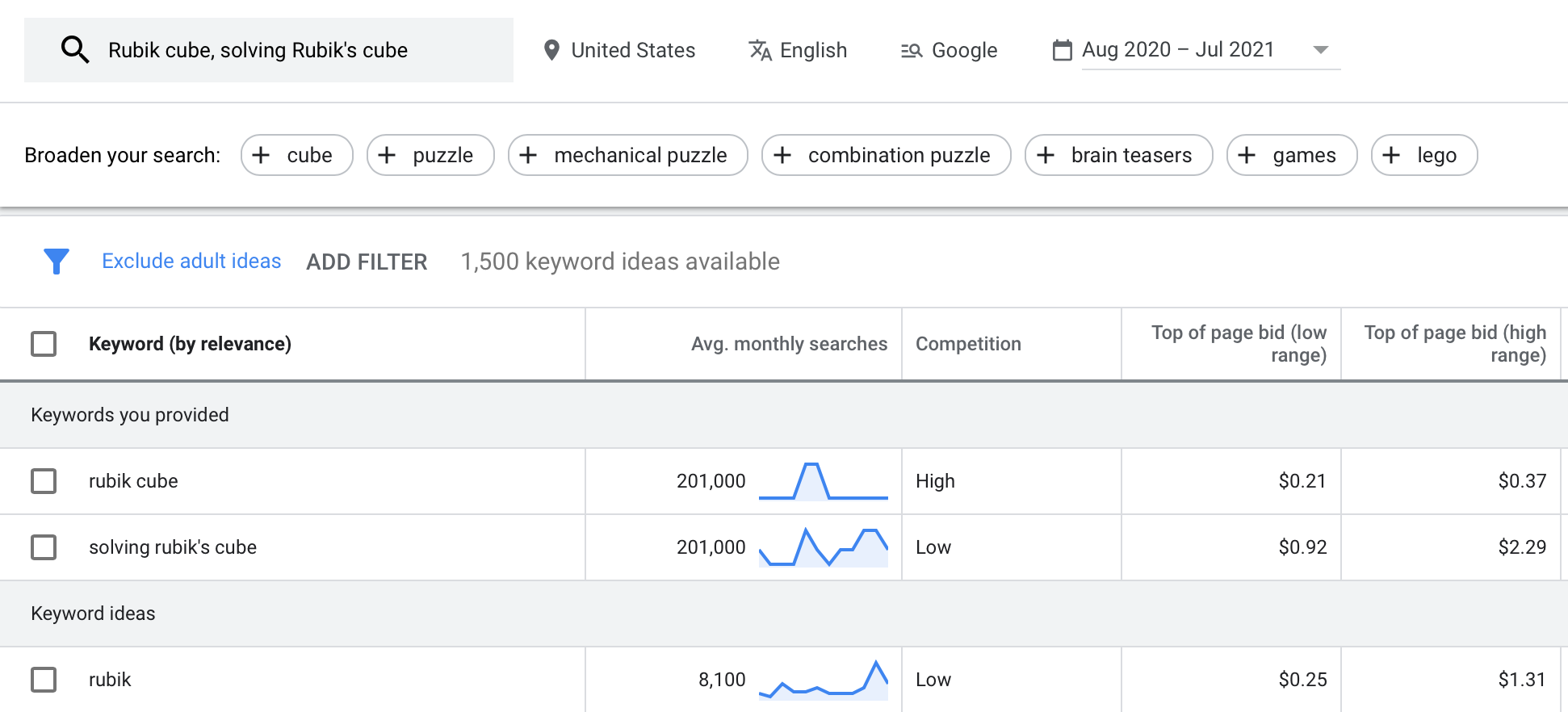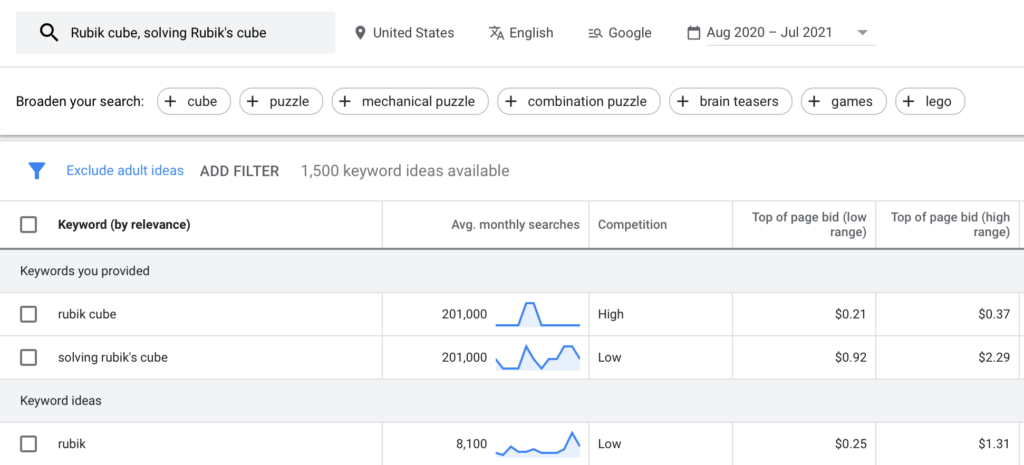 7. Enamel pins
I liked it very much in terms of impulse buying. A variety of shapes and colors; on average, a set costs $10-15 on Amazon, but on AliExpress you can find them costing no more than a dollar: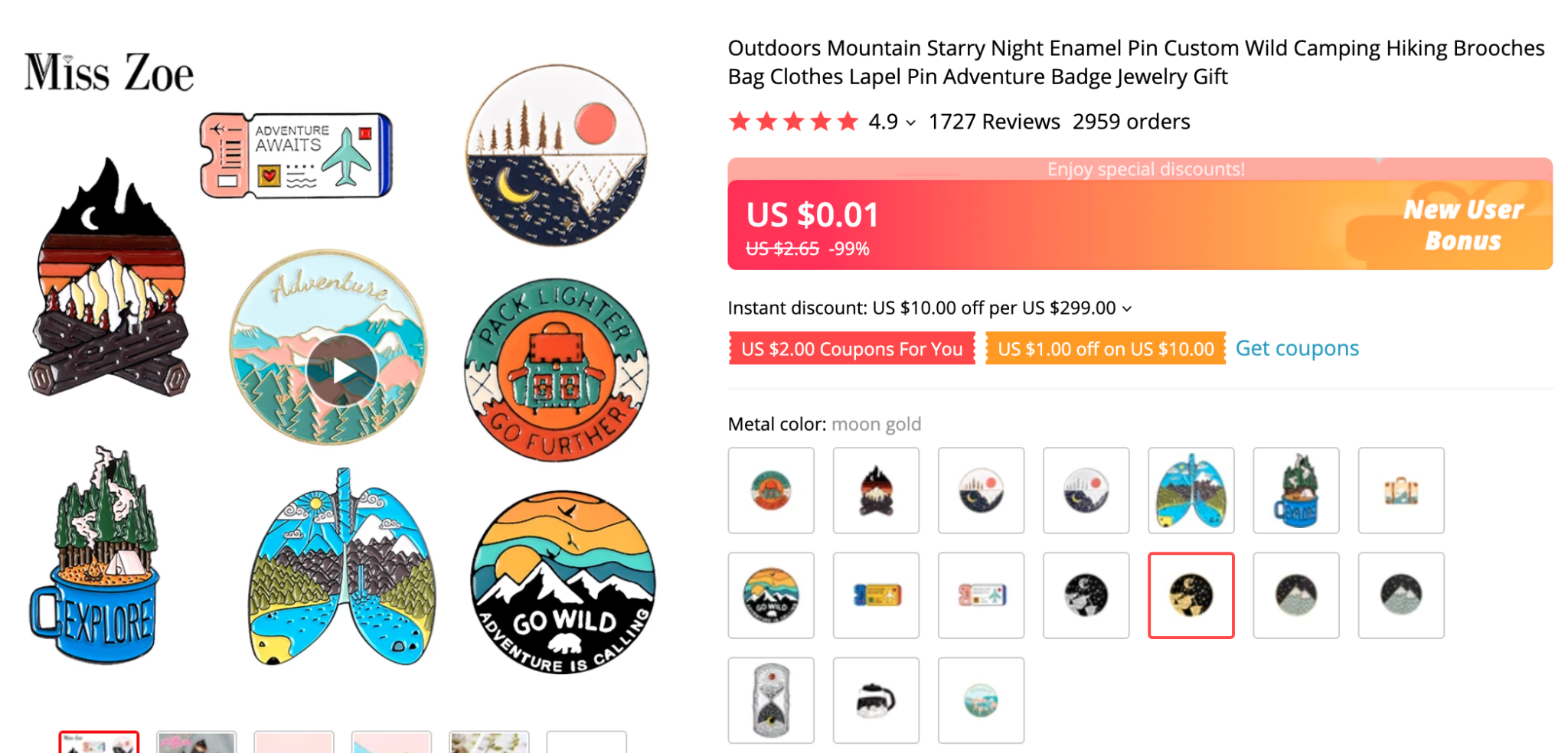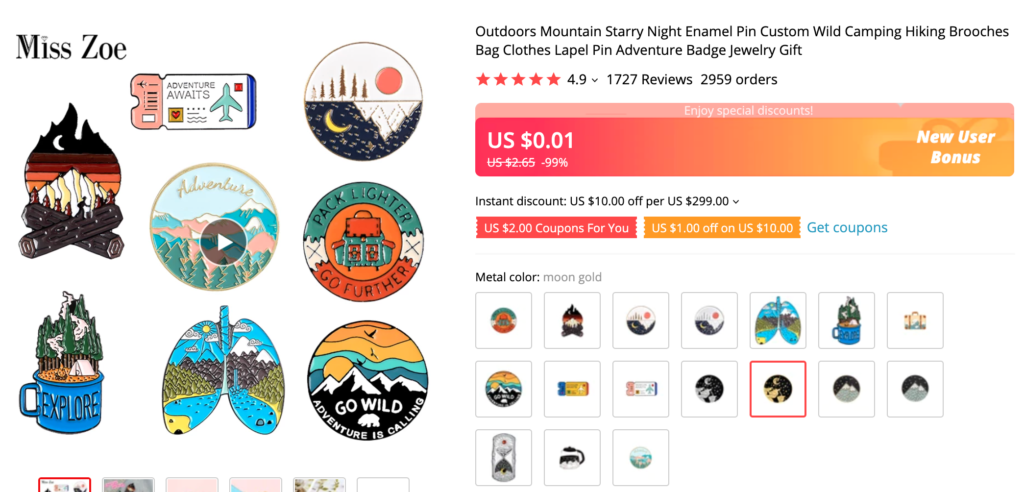 Some popular pins can cost up to $10: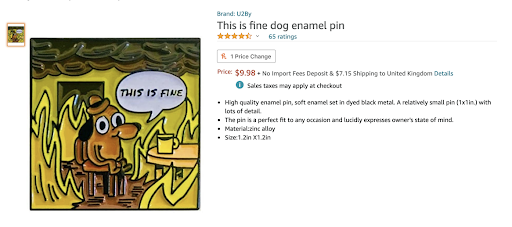 The topic is quite niche, but if you can add other jewellery, for example badges or brooches, you can attract more customers.
Google Ads:


Here comes an approximate product mix list with badges, key rings, pins. You can experiment with a subscription box and send new pins and badges to adults or kids.
Dropshipping business ideas: Final thoughts
Aspiring dropshippers want to know: "What is the product I can get rich from?" Well, you can't be 100% certain. Use tools such as Google Trends and Amazon Best Sellers to find what people are interested in at this moment. Use our checklist to understand whether your unit economics works. Create a preliminary list of your potential dropshipping products and analyze them using AliExpress Dropshipping Center.
Do your homework, research, and gather as much information as possible. Choose the products that seem to have the most potential and create your Shopify store, despite your hesitations and fears.