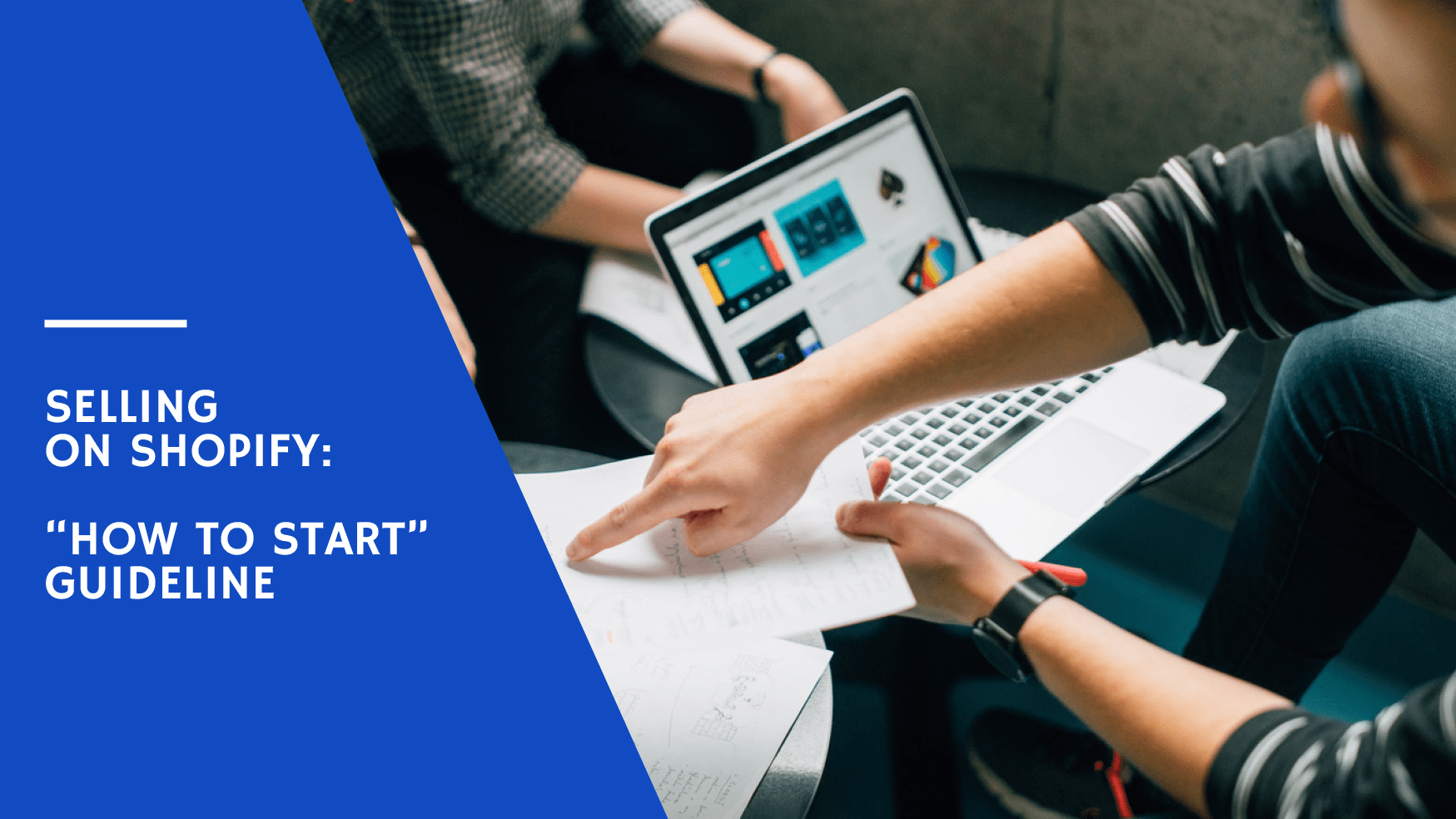 Selling on Shopify is an extremely interesting topic for eCommerce beginners due to fast-growing online shopping market. Find out how to sell and what to sell immediately.
Content:
How to sell on Shopify: short notes on the important things
It's always hard to start, especially when it comes to beginning the business of your life.
The eCommerce sphere is getting more and more popular all over the world. Selling online is not just normal; it's the simplest and fastest way to earn a profit without incredible effort. You think I'm joking? No, I'm not. It is really easy to run an eCommerce business nowadays. You just need to use the appropriate software that fits your web store needs best.
There are two types of web store owners: those who know how to develop the software and those who have no coding skills at all. Well, it's not a big deal for you to start running an e-store if you belong to the first type. You just create a website, customize it according to your business features and sell online.
Of course, a strong and reliable team would help you with all of the necessary tasks. But this article is dedicated to those who don't know how to create their own web solution and need real support from the outside.
So, this is what we have: you are an ambitious retailer, whose aim is to start selling online.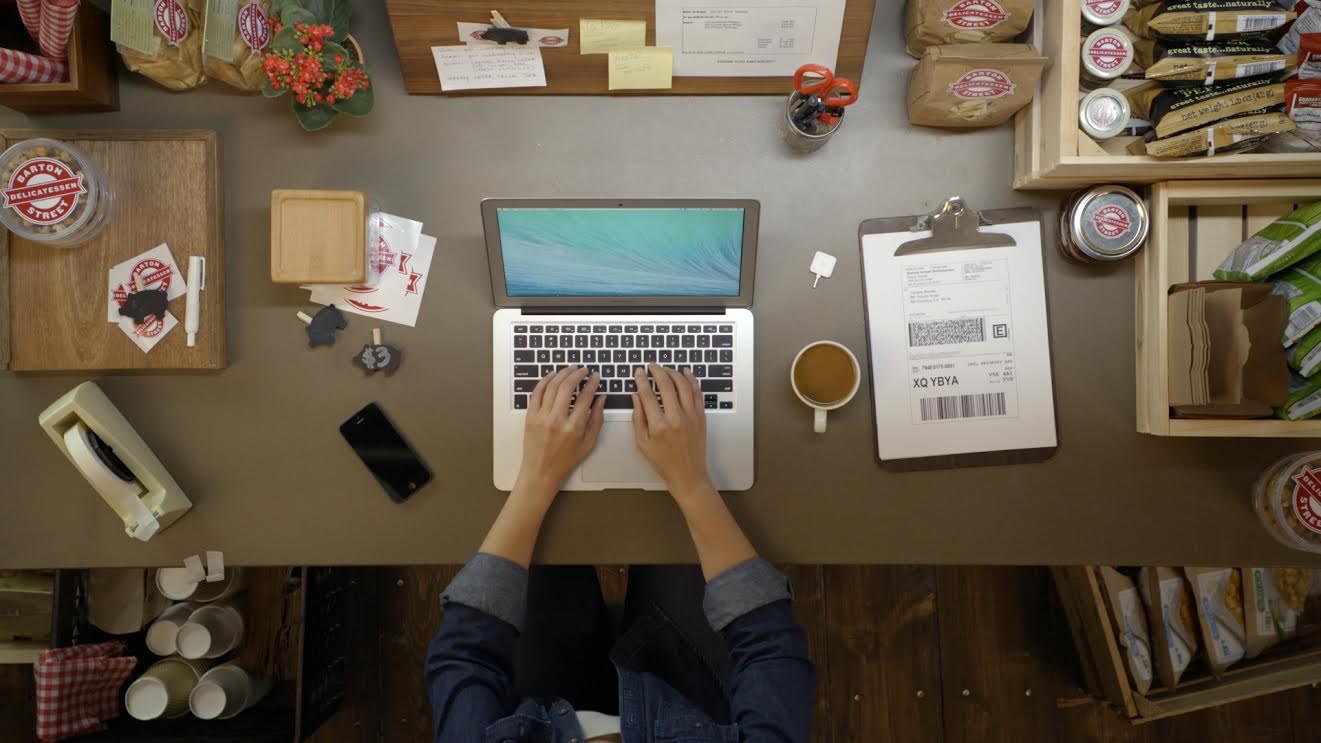 No matter how big your business is, you should start from something small and grow; grow as big as you want to, or as big as the eCommerce platform allows. The modern eCommerce galaxy has an unbelievable number of platforms that could be useful when selling online. Shopify is known as one of the biggest. And if you start running your business with its help, success is almost in your pocket.
Shopify is an all-in-one web solution for your online store. With this tool, you don't have to worry about the server, security, software development, etc. This is the best solution to create a web store without any coding skills. More than 250,000 merchants use Shopify for selling online. The number is striking, isn't it? Shopify provides you with the web space for your e-shop and many, many tools to improve its functionality.
Shopify has no free plans, but it offers a great 14-day trial period. During this time, you get an opportunity to understand the processes, create a web store and start selling. After that you have to choose a plan that is suitable for you and pay for it (Lite, Basic, Professional, Unlimited, or Shopify+ Plan).
A few simple steps will help you with selling on Shopify
Step 1
The account for your web store
After you decided to sell with Shopify, visit its web site and sign up. Literally, it takes only few seconds. Shopify gives you some potential purposes for creating your store:
Online Store (selling online)
Retail Store (selling in-store)
Popup Shop (mobile sales)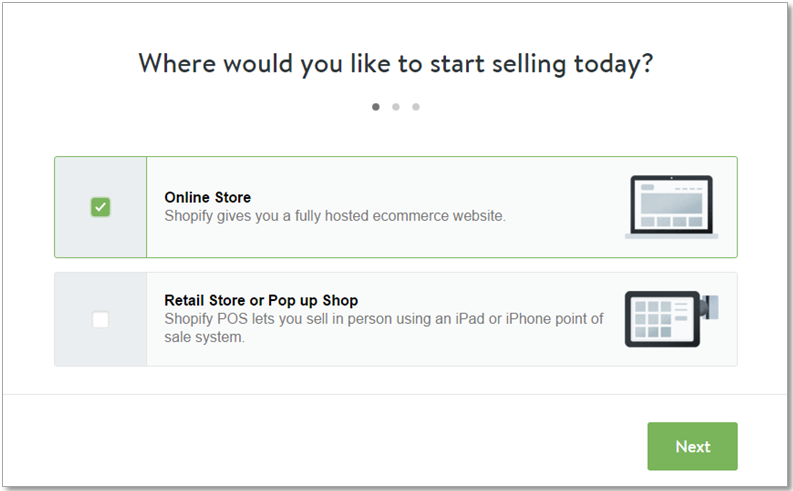 According to your business needs, you have to choose the most suitable option. This page also includes the option to set up a location, address, currency and tax rates.
Step 2
The domain address
The domain address is used to identify the web resources, and one or more IP addresses. You set it up by choosing the option on the Shopify admin panel. You can use
Your own domain address
Basic domain for Shopify store
The service of the other domain providers
Do not forget that the domain address should highlight your main features and fit with SEO, so your service should be clear and easy-to-find.
Step 3
The web store theme
Once you've finished the basic part, you need to choose a theme from your admin dashboard. Two methods are now available:
If you feel like you're a designer (or HTML/CSS and JavaScript are within your set of skills), you can just customize the own theme.
If you are ready to rely on Shopify, choose a template that looks nice and professional.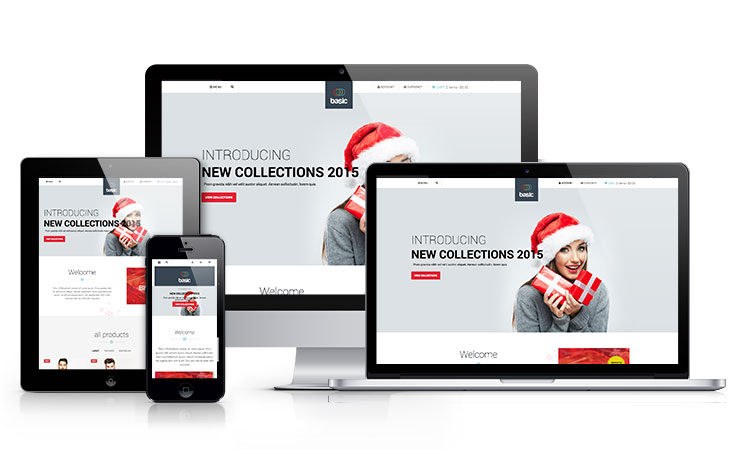 All of the Shopify themes are good looking, mobile responsive and powered by 24/7 support.
Step 4
Adding products comes here
Your product is the most important part of your business. It is the core, the face, the only reason WHY you started to run a web store. This step requires your time and attention. Click on the Add Products button and choose to:
Add the products manually (entering the product name and description, images, type, vendor, features, etc)
Use the bulk upload option (simply import a CSV file).
Notice the payment methods. You need to choose ways your customers can pay you. This depends on the region and your wishes; Shopify is able to integrate with different payment services like PayPal, Amazon Payments, Google Wallet, etc.
Step 5
The Applications
Well, it looks like everything's done. Actually, it is, but besides the basics Shopify also has software tools that would be more than useful when selling on this platform. Some of them are free, others are available to try during a free trial, and the third type require a payment for use. You can try any of them, depending on your business specifics and what suits you best.
There are categories of apps, like Accounting, Marketing, Sales, Customer Support, Shipping, Reporting, Inventory, Social Media and Tools. Each category is dedicated to a certain important topic, and solves tasks connected to it easily.

What to sell on Shopify: your business, your limits
How to sell on Shopify has turned to another highly important question. What to sell on Shopify? Different types of products may be sold online. Starting from e-books and carpets, cups and coffee, cakes and blankets – these all can bring profit. Did I mention that even handmade soap or jewelry have gotten so extremely popular all over the web?
People's imaginations and skills are now of great value. And if one uses them in a right way, great success can be reached. No matter what you sell, funny items on Aliexpress or traditional Italian pasta, you can be the best in your sphere of activities.
But do not forget about honesty and legacy ? It matters a lot when you are trying to understand how to sell successfully on the global Shopify platform.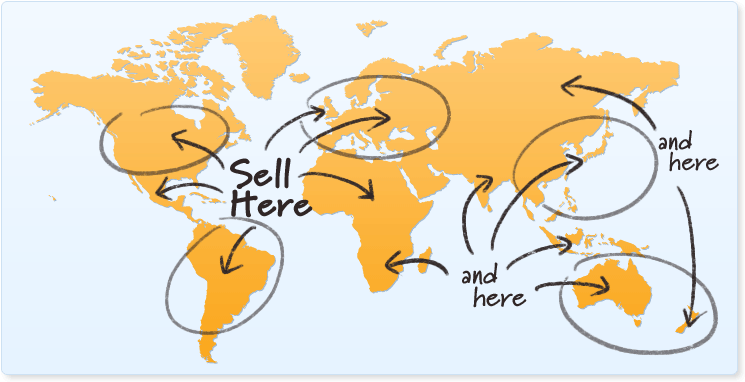 Now you know what you can sell on Shopify and how to do it well
What should you also know to sell on an eCommerce platform, or Shopify, in this particular case? You've got the main concepts, now it is necessary to start the implementation.
The main steps are done, the processes are understood and the products/goods/services are ready to be sold! Shopify will take care of the backend mess, and you just have to start marketing activities, offer, sell, ship, deliver and watch your profit rise and the number of customers increase day by day.
On Shopify, you can sell exactly what you want. So steal the eCommerce show now!