Shopify Development Company That Has Gathered the Best Web Developers
Shopify Development Services Leaders For Your Website
Shopify Website Development for Businesses
We don't claim to be the leading Shopify developers just to attract clients. There are no other development companies working with Shopify that have as much dedicated experience in the field of eCommerce web store designing as we do. Our talented developers have already created more than 20 Shopify widgets, plugins, banners, and other tools that have perfectly optimized the websites of our Shopify customers. This performance has helped us to master our Shopify development skills and has made us high-profile professionals in this field. Together with multifaceted customization skills, we also allow you to take advantage of our skills in social networking integration to make your business prosper. Our expertise with the Shopify will turn your web store into a selling leader in the informational space.
Meet Your Reliable Partner For The Best Shopify Solutions
87% of projects delivered just in time;
Transparent contract, no hidden costs;
24/7 battle-ready technical support.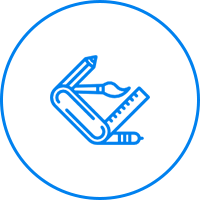 Result-oriented solutions for you built from scratch;
70% of our clients order full stack of marketing services;
We work with any businesses regardless of their size.
5 years of developing moneymaking Shopify solutions;
20+ own apps for Shopify platform;
42000+ web stores use our solutions.
We started working with Shopify in 2012 and now have a rich experience in introducing different solutions for this web development platform. In our company, the most proficient Shopify developers apply their skills to implement your ideas and convert them into big sales. We are the experts in working with both website development and custom application design. As proof, forty-one thousand users of our product are perfectly satisfied with our quality and more than 20 apps are available for download in the Shopify store. No matter how difficult the project is, we always deliver reliable and flawless code and design and even better, we will create a demo for you first, so you can see for yourself the results you'll get before going 'live'.
Ihnat Kuksanau
Project Manager
Shopify Development: From The Beginning To Today

What Do People Say About Shopify At SpurIT
"SpurIT has been working with us to custom build solutions for our Shopify e-commerce site as well as provide software consultation that has helped NewAge get to where it's at today. As a rapidly expanding company, NewAge has developed a vast amount of requests with regards to e-commerce capabilities. SpurIT has helped us figure out ways to better manage all aspects of our site and online presence including marketing integration, custom development, order management, and analytics integration.

Any company, big or small, should definitely invest some time into discussing a way that SpurIT can help improve their business and software needs. SpurIT are experts at what they do and always work to make the client happy."

Lloyd Kim

Digital Project Manager, NewAge Products
"I am the CTO of a NYC based startup. We contracted SpurlT to work on a Shopify, Bigcommerce and Woocommerce plugins for our API. In short, they did a terrific job. They were on top of all the issues, timely respond to every question, and delivered great software. I was especially impressed by two things that I have experienced with the team:
1. They are working WITH us, not for us. I can consult the team for product design advices. I really feel like they are part of my team
2. The project has grown way longer and bigger than I originally imagined. The team handled scaling gracefully and stayed until the very end without any issues.
I would highly recommend SpurlT for your next Shopify project."

Sam Li

CTO and Co-founder at Zinc Platform
"We transferred a Magento site to Shopify and SpurIT was a great help in getting some important functionalities from Magento to work on Shopify. Good quality delivered on time. No hesitation in recommending SpurIT."

Sven Møller

Sales Manager, Nordiclite.com
Get The Answers to Four Major Questions Before Starting Shopify Development:
 How much does SpurIT digital development cost?
 How long will it take to develop my project?
What guarantees do you give as a service supplier?
Can I get a discount for SpurIT site development & optimization services?
or contact our Sales Manager directly: +1 (888) 927 40 09 (US – Toll-free)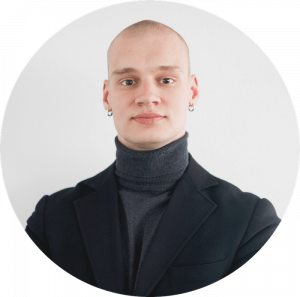 Alexander Khomich
Head of Sales Department at SpurIT
Stay in Tune with All the Ins & Outs of eCommerce
What Usually Interests Our Customers Most of All